It's been seven long years since the Blow's last album, but the duo has finally announced the follow-up to 2006's Paper Television. On October 1, Kanine Records will release The Blow, the newest LP from project mastermind Khaela Maricich and (fairly) new addition Melissa Dyne.
Maricich and Dyne originally joined forces several years ago. Back in 2008, the two started performing live together "with [Maricich] onstage and [Dyne] working from behind the audience, manipulating the visual and aural elements," according to a press release. Eventually, they decided to record a successor to Paper Television, the last Blow full-length to feature ex-member Jona Bechtolt (of YACHT fame).
Regarding the inspirations behind their upcoming self-titled effort, the Blow say, "The record collection on the shelves in our living room reflects some of the beacons that illuminated our way. It's stacked with art rock heroes, new wave romantics, R&B thumpers, and radio pop." The Brooklyn-based pair also took a novel approach to dividing their work load: They split resposibilities based on how they each dream at night. "Khaela dreams about people and conversations and juxtaposed feelings," reads an official statement. "She wrote the lyrics and melodies and many of the compositions. Melissa dreams of being a beam of light bouncing off a Ferrari: anything that gave the songs dimension (arrangement, engineering, synth programming, sample perfecting, half of the composing) was done by her."
Many of the sounds contained in The Blow are samples of acoustic instruments that have been processed into electronic elements. The band produced the 10-track collection themselves in New York City, traveling around with a portable rig, "sampling performances from friends and acquaintances." In a tweet published yesterday (July 23), the twosome wrote, "We assembled songs out of grains of sand and it took a while (to make sand pix of our inner spheres). But it's real now, and public." A single and pre-order offers are expected to arrive in the coming weeks.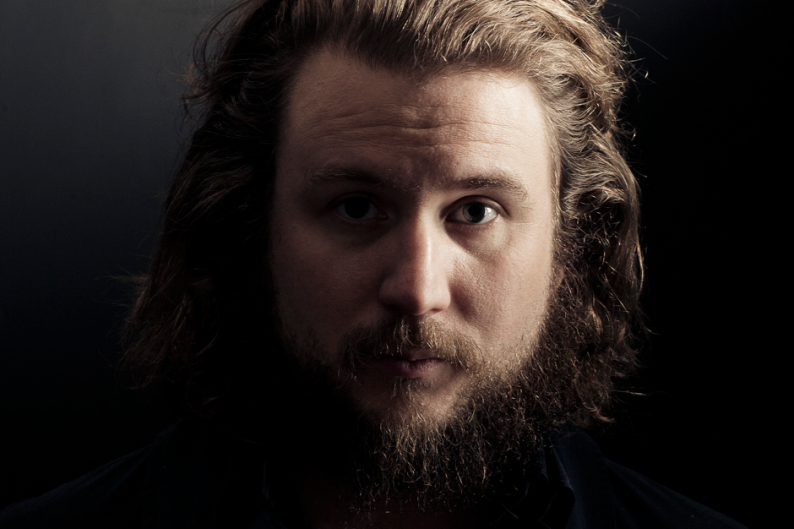 The Blow will support this new set of digi-pop tunes with a North American tour this fall. A few summer gigs are on the horizon, but a full slate of shows are booked from October 11 to November 10. Find track list, tour dates, and cover art below.
The Blow track list:
1. "Make It Up"
2. "A Kiss"
3. "From The Future"
4. "I Tell Myself Everything"
5. "Invisible"
6. "Hey"
7. "Like Girls"
8. "The Spector"
9. "Not Dead Yet"
10. "You're My Light"
The Blow tour dates:
August 10 – Toronto, ON @ ALL CAPS Festival
August 29 – Providence, RI @ AS220
September 15-16 – Portland, OR @ PICA's TBA Festival
September 21 – Louisville, KY @ Boomerslang Festival
October 11 – Boston, MA @ Museum of Fine Arts
October 13 – Cleveland, OH @ Grog Shop
October 14 – Chicago, IL @ Lincoln Hall
October 15 – Minneapolis, MN @ Cedar Cultural Center
October 17 – Denver, CO @ Walnut Room
October 18 – Salt Lake City, UT @ Kilby Court
October 19 – Nampa, ID @ Flying M
October 20 – Portland, OR @ Doug Fir
October 21 – Seattle, WA @ Neumos
October 25 – San Francisco, CA @ Bottom of the Hill
October 27 – Santa Ana, CA @ Constellation Room
October 28 – Los Angeles, CA @ Center for the Arts, Eagle Rock
October 29 – San Diego, CA @ Casbah
October 30 – Phoenix, AZ @ Rhythm Room
November 1 – Denton, TX @ Rubber Gloves
November 2 – Austin, TX @ Red 7
November 4 – Birmingham, AL @ Bottletree
November 5 – Atlanta, GA @ The Earl
November 6 – Chapel Hill, NC @ Local 506
November 8 – Washington, D.C. @ Black Cat
November 9 – Philadelphia, PA @ First Unitarian
November 10 – Brooklyn, NY @ Music Hall of Williamsburg