In 1992, it might have looked like Soul Asylum were a band nearing the end of their career, not one about to embark on a new chapter. They 'd been knocking around for more than a decade by the time they went into the studio to record Grave Dancers Union, their first album for their third record label. The Minneapolis four-piece had released five albums of melodic punk-edged rock — three for legendary hometown indie Twin/Tone and two for major-label A&M. They'd also honed a killer live show that had inspired a small cult of followers, but hadn't produced anything that even vaguely resembled a hit. However, the success of Nirvana's Nevermind had major labels scouring the underground for bands that could be tagged with the suddenly lucrative label "alternative rock." Soul Asylum fit the bill and Columbia Records not only signed them, they signed off on a big budget and lots of creative freedom.
Grave Dancers Union would eventually sell more than three million copies, and produce several hits, but none were nearly as hugely popular as "Runaway Train." The song, a mid-tempo ballad that lead singer Dave Pirner says was influenced by, among other things, listening to Woody Guthrie and reading Gabriel Garcia Marquez' One Hundred Years of Solitude, cut against the grain of the big, loud guitar-rock of the moment, yet ultimately became one of the era's defining signposts. Its iconic, PSA-style music video, directed by Tony Kaye (who would go on to make the acclaimed film, American History X), featured photos of missing children, turning the song from an alt-rock hit to a life-saving news story to an inescapable cultural phenomenon.
was a game-changer for Soul Asylum, too. The tense experience of recording it with producer Michael Beinhorn (Red Hot Chili Peppers, Violent Femmes) led to the acrimonious dismissal of longtime drummer Grant Young, and the pressure of trying to manage expectations in the song's wake altered the band's trajectory in a way that Pirner admits was ultimately unhealthy. In fact, Pirner is the only band member from that era still in the Soul Asylum fold — Young's replacement, ex-Cyndi Lauper and Duran Duran drummer Sterling Campbell quit in 1998, bassist Karl Mueller died of cancer in 2005, and guitarist Dan Murphy left the band last year.
Some of the emotions surrounding the recording of "Runaway Train" are still a little raw, even two decades on. Repeated attempts to contact Young were unsuccessful, but the story fleshed out here by all the other surviving band members and major contributors presents an expansive portrait of the alternative-rock era — including appearances by Tabitha Soren, Dennis Miller, Boyz II Men, Bill Clinton, and Meat Loaf.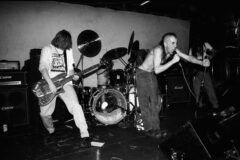 Dave Pirner, lead singer, Soul Asylum: "Runaway Train" was a tune that was in my head for a couple years, at least. I had written different lyrics to it that were not so great. It was something like, "Two souls laughing at the rain." The lyrics seemed like a Neil Sedaka song or something. So I had the tune stuck in my head and didn't really know what to do with it.
Dan Murphy, guitarist, Soul Asylum: At that point in time, we had toured a whole bunch and Dave developed tinnitus from playing little clubs with Marshall amps and Telecasters for so many years. So he kind of started writing differently. Our initial response was that that whole record, Grave Dancers Union, we were going to make it an acoustic record.
Pirner: I was just a punk-rock kid who never played acoustic guitar. Coincidentally, I had a tune that required an acoustic. Somehow I flipped the lyrics into a metaphor about depression. The thing that got it rolling was that I was in a very dark place, and I had somebody that I could call up in the middle of the night. [Laughs] That was it! It's almost embarrassing when I think about how personal it is. The things that were happening at that time in my life were really questioning my own mental health. When the lyric came, I did it in one sitting, but it took about four years for it to come to me.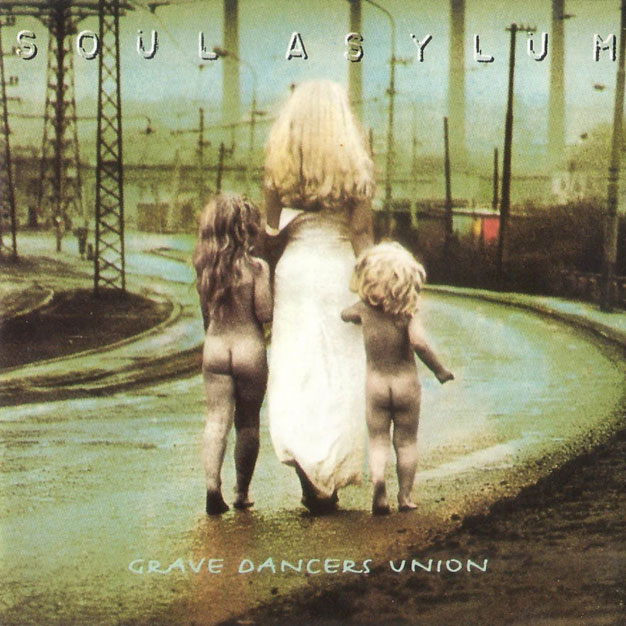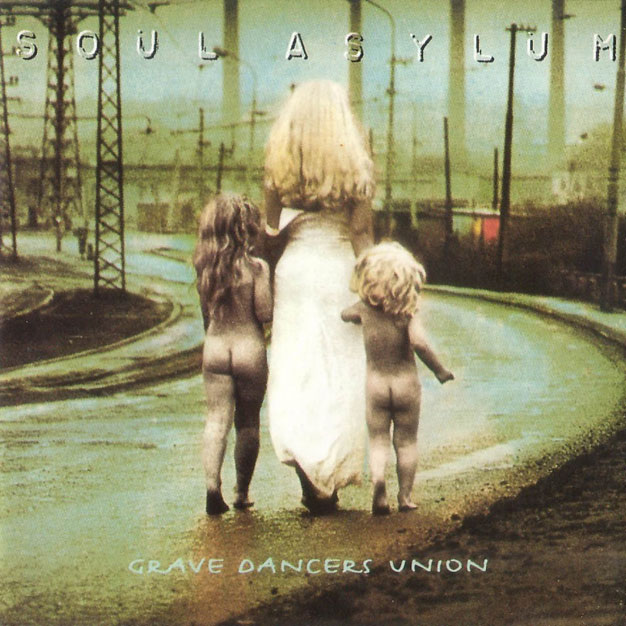 Murphy: We did a demo of it in a loft with a guy named Brian Paulson. The demo version is not that dissimilar to the version on Grave Dancers Union. It's just two acoustic guitars, the same harmony vocals, and the same arrangement exactly.
Pirner: It was the first time that the band stopped trying to arrange songs in the practice space. That was the first time we had done anything like that as far as going, "We're just going to record it. We're not going to beat it to death. We're going to get it on tape as quickly and spontaneously as possible."
Murphy: We played it at the University of Minnesota, and our manager at the time was like, "That's the one. That's the one that's going to change your band." Our manager said he walked around the room and watched people. They initially thought it was a cover because it sort of sounded like a classic song.
Michael Beinhorn, producer: I had absolutely no prior knowledge of the band. I'm sure someone had mentioned them at some point, but I'd never heard their music and had no idea what they did. My manager at the time thought it would be a good project for me.
Pirner: I was listening to producers' demo tapes and his was definitely the most organized and put-together.
Beinhorn: I distinctly recall first hearing "Runaway Train," not least of all because it was the very first song on the demo cassette they sent me. About 40 seconds into it, I wondered two things: First, how could I be so fortunate to have something this good dropped in my lap, and second, why weren't bucketloads of other producers clamoring to work with this band? It just had this rawness to it. It felt like the naked expression of this desperately sad person. Every sentiment, every lyric was so beautifully employed and placed. It all added up to a very intense mood, as well as something that was easy for anyone to relate to who has ever felt lost in their life. It reminded of a classic country-western song in that way.
Pirner: When we met Michael, he was very prepared for the meeting. I was kind of blown away by his anal-retentiveness, and that is a compliment. That is something that a band that is always imploding needs sometimes.
Murphy: Michael had a lot of passion. We were all pretty young strapping lads at the time. We took him out for martinis one night and we could all drink him under the table. He had to show up sick for rehearsals the next day. We felt pretty good about that.
Beinhorn: We tracked everything in Studio A at the Power Station in New York. It was one of the last great recording studios left in the city after so many other classic rooms had shut down due to skyrocketing commercial rents.
Pirner:If I was to make my own room, I would copy that room.
Beinhorn: Guitars were easy for most of the record. Vocals were a different story. I think Dave, like many singers, felt very uncomfortable once the tape began rolling — especially having a small contingent of people intently following and potentially critiquing his every breath. It became apparent that we weren't going to get the vocal takes we wanted if things stayed as they were. I considered having Dave record his own vocals but that seemed like it would be too much multitasking. Eventually, it became obvious that the one person Dave felt most comfortable around was Dan. So I asked Dan to supervise the vocals, run the tape machine, and with that, [engineer] Chris Shaw and I left the control room. Nearly all of Dave's vocals were recorded with just him and Dan. This made them more intimate and emotional.
Pirner: Michael really put us through the wringer and it was hard, but that's what he's known for.
Murphy: Michael Beinhorn was really, really hard to work with. He was an incredible perfectionist, and we thought he was kind of nuts and overbearing. He's notorious for getting fired from sessions. So it wasn't just a jovial, good feeling. It was really intense. Essentially, that's the song that got Grant replaced.
Beinhorn: We had done a lot of work in pre-production and everyone seemed very confident when we began tracking. Grant was playing as well as he could. His takes had a lot of character and suited the recordings perfectly. The results were good and spirits were high. About five songs into the recording, something started to change with Grant's performances. It was as if the wind had been knocked out of his sails. Everything he did felt lackluster. It felt like he'd either lost his resolve or was getting worn out.
Murphy: We just couldn't get it to feel effortless, and not constricted by time, if that doesn't sound pretentious. It just seemed like it was plodding the way it was. We spent three or four days trying to get the right version of that song. We just couldn't do it.
David Kahne, then-head of A&R, Columbia Records: Grant was a good drummer, but the feel was a little droopy on that song. Dave, Dan, and I — and later [the band's A&R rep] Benjie Gordon — talked about whether there should be a different drummer on that song, but the idea was to see whether Grant would make it work during tracking. If the tracking didn't go well, I told Dave it would be up to him, and that he might have a tough decision to make. I remember him staring at me. It's always hard to confront stuff like that in music.
Pirner: It was sort of a thing where everybody was trying to out-suffer everybody else. It was really bizarre and emotionally difficult for everybody involved. Basically, it was a standoff. I've never seen anything like it. It was just a thing where the producer was going, "That ain't going to happen. You've got to be better. And if you can't do it better, we're going to make you sit here and watch us cut tapes for two days. Then you're going to try it again, and then we're going to say, 'Nope. Not good enough.'" That sort of stuff can be really punishing.
Beinhorn: Things started to fall apart, but we had limited time at the Power Station, so we had to act quickly.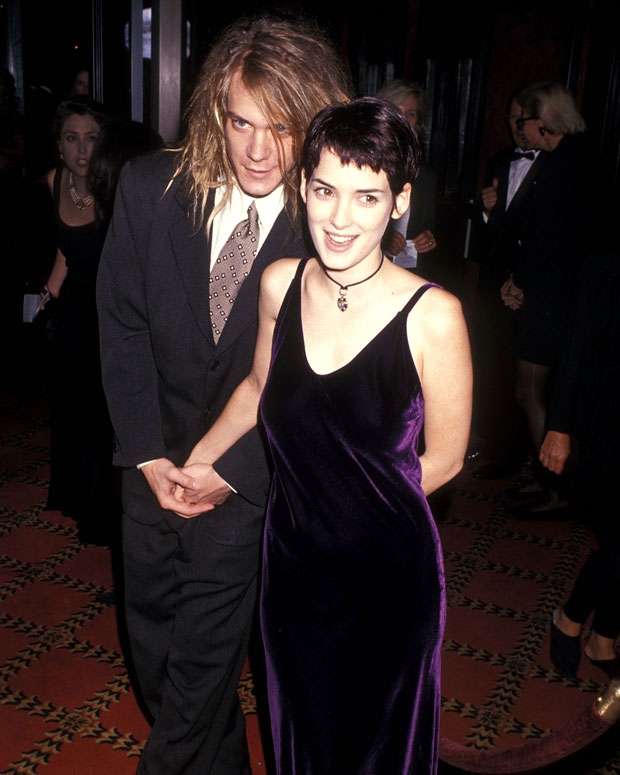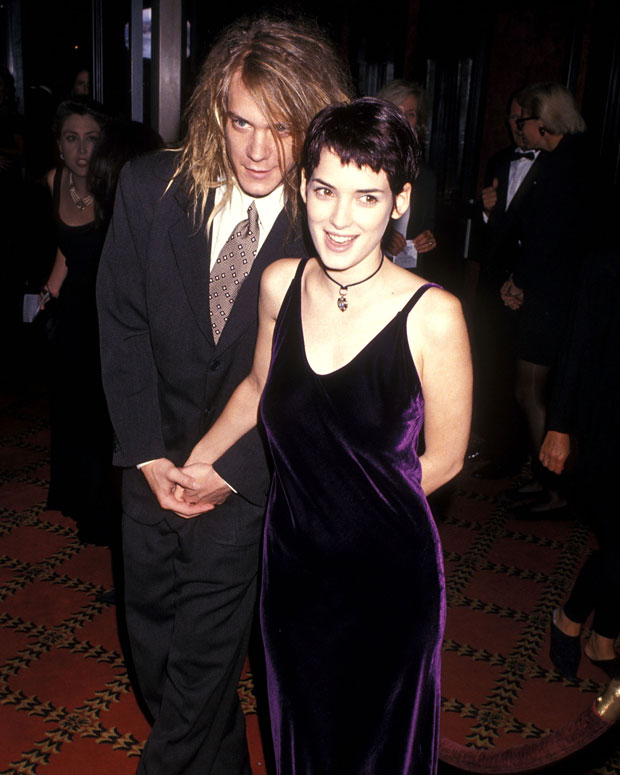 Sterling Campbell, drummer: I got a call and they asked me if I would be interested in playing on the record. I came in and I didn't honestly know what alternative music was. I was totally coming out of Duran Duran and the '80s. But they needed to get somebody in to cut these tracks because Michael Beinhorn was very meticulous about how he wanted things. Actually, the way Michael had the drums tuned, I could see how it would've been a problem for Grant to play on. Because they were really loose. I think that's what might have caused a lot of the problems.
Murphy: Dave had brought in this really old, small 1940s Gretsch kick drum and the only way you could get it to sound really good is if the head was really, really loose on it. So I remember the first thing, Sterling sits down and goes, "You've got to be fucking kidding me. You don't want me to play this kick drum." And we were like, "Yeah, we do."
Pirner: I still have that bass drum that we used, but it took a whole bunch of crazy finessing and tuning that no one had ever seen before — not the bass-drum tech who was tuning it, not the drummer, Sterling, who was playing it, not the engineers. But Beinhorn liked the way this old bass drum that I got from an ex-girlfriend's brother sounded with a really loose head on it.
Campbell: I went with what it sounded like and just played. If you listen to the drum pattern, it's pretty simple. It almost had like a mid-'70s, singer-songwriter, Fleetwood Mac kind of thing to it. My musical contribution, if I recollect, is I came up with the breakdown, where I just kind of stopped playing and it's just the kick drum. Grant was there, and I was even trying to look for his approval on it sometimes. I was approaching him, like, "If there's anything you want me to do on the tracks…" I mean, he was in the band. I felt for him. I was just trying to put myself in his place. I would've felt awful. It was pretty uncomfortable.
Murphy: David Kahne said, "You know, I've fired a lot of drummers." And we really resisted it. We were all Minneapolis boys. We were hoping we could do another record with Grant and it would go better. At that point, we kind of pinned it on Michael Beinhorn and David Kahne. But it certainly wasn't great for morale moving forward with Grant. We took it as a temporary setback and Grant toured with us afterwards. Then, right before we made the next record, we finalized it and he was no longer in the band.
Grant Young, drummer, Soul Asylum [from Request magazine, 1995]: We'd always, always argued. I've been known to fuck things up, and we'd have arguments about music sometimes because our philosophies about music, or ideas about what we thought was good music were often very different. I always thought that was one of the interesting things in the band, because there were four different guys that had different ideas about what good music is. The coming together of all those different styles is what gave Soul Asylum a personality. It's like they got to a point, and they could afford one of the greatest players around. It's musical arrogance, and that's disappointing as hell.
Pirner: It's all bygones for me, and I need to move on. I have no aspirations to turn over stones that were hard to get set where they are. I love the guy. But it's still awkward. A lot of that stuff just sort of stays around.
Murphy: I've seen Grant a couple of times since then and we're not comfortable at all, which is kind of sad. I spent a lot of years with that young man in a band together. I've got really mixed feelings about it. I think that that incident marked our band in a way. Like, we were getting too big for our britches [because] we got Duran Duran's drummer, a studio guy. Publicly, it created a rift that seemed unnecessary.
Campbell: At the time, they explained to me, "Listen, it's kind of frowned upon to have session guys on the records. It's not a cool thing to do." I understood, so I got credit as a "percussionist."
Murphy: We were going to go down to another studio, the Magic Shop, in New York and record bass guitar there, but Michael really got attached to the way the bass sounded at the Power Station. We all thought he was fucking nuts, but he insisted that we record bass at this really expensive studio where we had done the drums.
Beinhorn: I do recall everyone being concerned with my sanity that we would go back to one of the most prestigious studios in the world in order to record bass in a closet. What can I say? It was some closet.
Murphy: In hindsight, the bass line was exactly what was missing. Karl had a real solid bass line. It was kind of country without all those bad country fills that bass players play a lot.
Beinhorn: We went to Donald Fagen's studio, River Sound, to do our overdubs. It was on East 95th Street, right next to a police-horse stable. We'd always smell the combined odors of manure and hay when we'd come into the building. It was very arresting — a bit like having coffee. Someone else was using the studio during the days, so we would start up every evening and work until the next morning. It was surreal.
Murphy: Laura Nyro was recording during the day. We met her a few times. She seemed really nice. We went in from 5 p.m. until 6 a.m., every single fucking day. That was our schedule. Dave and I were staying at the Gramercy Park Hotel, and we'd get back at seven, eight, nine in the morning and sleep until it got dark. We called ourselves the mole men. We never saw the light of day. I remember the receptionist at River Sound was this woman named Bernadette. She was maybe 25, kind of hot and half-crazy. She kept singing, "Runaway Train" like she was Ethel Merman. She was really into it. We kind of took it as an omen because that's all she would sing when we were recording there.
Beinhorn: I talked with the band about putting [Hammond] B3 [organ] on the song, but drew a blank regarding players. It was David Kahne who suggested Booker T. He felt strongly about the record at that point and was urging us to go big.
Murphy: It was a great call. His playing was magical. That was pre-the Counting Crows and Wallflowers Hammond B3 organ-sound resurgence.
Beinhorn: We went to Los Angeles to record Booker T. It was a week after the riots. The town was still smoldering and in shambles. Dave and I drove straight to Cherokee Studios from LAX. Booker T. listened to each song two or three times, wrote out charts and just played whatever he felt. It turned my job as producer into more of a spectator sport. For once, I could sit back and enjoy what was being played, instead of being prepared to critique what was happening. He was that good. He played on seven songs in five hours and we left as quickly as we'd come. During a break in the session, one of Cherokee's owners regaled us with a tale of how he defended his studio when a huge mob came swarming up Fairfax Boulevard, razing everything in their path.
Pirner: The first two singles ["Somebody to Shove" and "Black Gold"] fared well, so by the time "Runaway Train" came out, everybody at the label was familiar with the band. Everybody knew it was a priority.
Kahne: There was big consensus at the label that "Runaway Train" was a crossover hit.
Murphy: You've got to think about that point in history, it was right after Nirvana had just gotten huge. It was all really aggressive guy-rock. And that was kind of the antithesis of aggressive guy-rock.
Pirner: It says a lot about the times. I mean, the second single, "Black Gold," was about the "no blood for oil" thing. They were putting money into rock bands that were not of the mainstream.
Murphy: "Black Gold" was the second video. That was our little brush with celebrity. We got Norm from Cheers [George Wendt] to be in the video. Then it was time to do "Runaway Train." At that point, MTV made it official that they were on board with us making a video for that and that they would play [it] the fuck out.
Pirner: You would get 20 to 30 VHS tapes that were called directors' reels, and then you take a meeting with people and they give you a treatment. You might go through this process with five to ten different directors until you find one that is going to click. It clicked with Tony in about three seconds.
Tony Kaye, video director: I was being driven home one night and I saw a poster — I think it was a milk poster or something like that, where it was missing kids on the carton.
Murphy: We were probably down in Atlanta or Florida somewhere. The band was just starting to blow up. We were playing in some parking lot somewhere and there were fucking people everywhere and Tony came on our bus. He's a really sharp dresser and kind of eccentric looking. He looks like he's from like 1880 or something and he has a very pronounced stutter. When he talked to you, he looked at you, and you could see he was trying to figure out what your angle was, how you would look good.
Pirner: He just went, "Mmmm-milk cartons." And I'm like, "Yeah?" He goes, "Pictures of kids on milk cartons." And I'm like, "Yeah, that's cool. I like it." And he's like, "We're going to try to find them." And I was like, "Alright, let's do this!"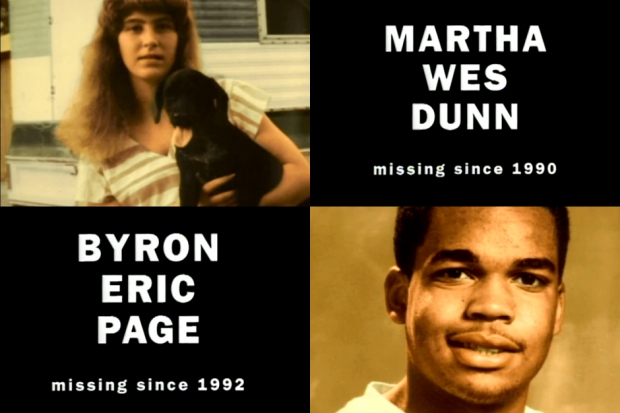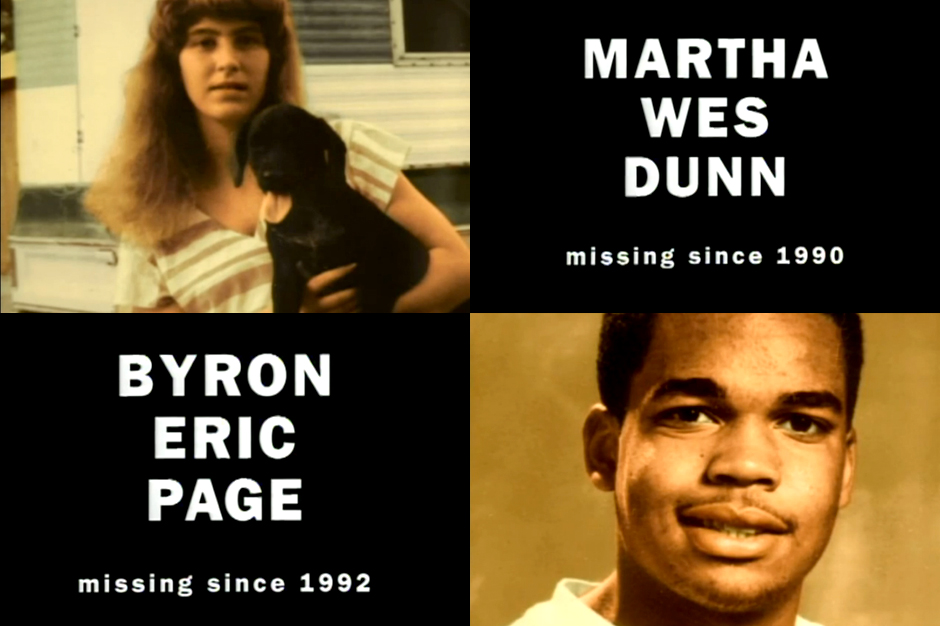 Kaye: It was quite brave of them to say yes to it. Because it positioned it as a sort of public service announcement, which it wasn't. It was always a music video and that's why I thought it would be effective. Because kids would see it and if they'd run away from home and been missing, it might jar them into thinking, "Maybe I should go back," because it was a cool music video.
Murphy: We went somewhere outside of Orlando and they'd set up this old, countryside cottage that was falling apart as kind of an orphanage for runaways. We played in the living room. So a lot of the B-reel stuff — which I thought was really moving and creepy — was filmed there. When I saw the first cut of the video, I was like, "Holy shit! This could really be something that's bigger than us." The other thing you might not know is that in every country, they did different kids that were missing from that country. So they spent a lot of time pasting in and changing the images. Our guy at Columbia was Donnie Ienner, the president, and he pretty much let us do whatever we wanted. I remember him seeing the clip and he was like, "Can you give me one chorus of just the singer singing?" And Tony Kaye was like, "No."
Kaye: A few weeks after the video premiered, Columbia said, "You said kids will come back, and no kids have come back yet. Let's take them out and put more pictures of the band in." And I said, "No, give it a moment." And lo and behold, one kid came back and then another and another and another. It was pretty amazing. Twenty-six kids all over the world came back.
Murphy: I think public opinion went two-fold on it. I think people thought it was kind of a manipulative trick, perhaps, or it was a clever use of a PSA and a music video. It just got aired so much.
Pirner: People's reactions were fascinating. I guess I could go, "Gosh, that could've seemed questionable," but I never had time to go, "Does this look like we're trying to take advantage of the situation?" because I wasn't. It was the furthest thing from my brain. In my mind, it was a completely righteous, politically correct mission. I mean, you can barely be a dick about missing children. I defy you. [Laughs] I still can barely believe it worked.
Kaye: I think as music videos go, it must rank as one of the most important ones. Because it did something proactive for youth. Although Dave Pirner always said that he worried some kids were probably going back to situations that it might've been better for them not to have gone back to. But still it was maybe the most important thing I'll ever do.
Pirner: At the inception of the idea, I didn't see the emotional wallop it was going to have on me. Once I got drawn into the process, I was meeting people like Ernie Allen from the Center for Missing and Exploited Children and getting a real education in all this. Now, there's a little extra tinge for me when I see Elizabeth Smart or Polly Klaas or Ariel Castro or whoever. I started to feel for the kids and their different situations.
Murphy: It was very surreal being out on tour and meeting people who were in the video. There was a fireman who came backstage and his baby was one of the babies in the video. It was found buried in his ex-wife's backyard. Someone killed the baby. So it was really surreal in that aspect. You'd just be sitting there, unwinding after a show and some guy would come into your dressing room and then you'd realize what you'd done, what you'd created. This one girl, she'd been like 15 at the time she was in the video, she was like, "You guys ruined my life. I was just partying with my boyfriend, then I saw myself on TV." She was underage and she ran away [from home]. We could never say that a teenager that ran away shouldn't have. Maybe there was a really appalling reason, like you're getting abused by your stepfather or your mother's addicted to crack and turning tricks at your house. That video just made people more aware — it didn't offer any solutions.
Pirner: I don't really think that the video says anything other than, "Wow, look what happened on MTV during that period and look what it's become." It shows how impacted we are as a culture by visual information. MTV was giving visuals to music in a way people had never had it fed to them. So I could not really argue with people who said, "So you have that song about runaway children." That's just what they think of when they hear the song because they've seen the video.
Murphy: Although the lyrics have nothing to do with runaways, the video seemed to really resonate visually. It kind of made a star out of Dave, which is good if you're in his band.
Pirner: I think somewhere on our trip to Japan, I realized that I had crossed the line and become a commodity. I just could not figure out why these people were going crazy for the band. We came back through customs in America and we were on the radio. They were trying to mess with us and our line was, "Yeah, that's us on the radio." It wasn't until Germany that I realized things had sort of gotten out of control. Our tour manger came backstage with a bunch of teen magazines. I was being featured as the sort of "teen guy." I was shocked, like, "Wow, I'm being marketed in Germany like a teen idol." I realized that that's maybe gone too far, or people aren't really getting the message, or maybe the music doesn't really translate to German, or maybe they just like dudes that look like me.
Murphy: We were doing that Alternative Nation tour for MTV with the Screaming Trees and the Spin Doctors, playing in front of 15-20,000 people a night, five nights a week. All of a sudden, it became really hard to order dinner at a restaurant because everybody was fucking nuts because Soul Asylum were there. That's the first time in my life that it felt really different. And it was relatively short-lived, that feeling where people made a big fuss over us, in hindsight. [Laughs] It seemed like people cared for a while there, but for all the wrong reasons.
Pirner: You're pretty much burning the candle at both ends at that point, and you're not enjoying anything about it because you're so busy doing things that are not playing music — photo shoots and a lot of showbiz stuff. It's just silly. Like, "Holy shit! I've got to go to five TV shows in France and play 'Runaway Train.'" It was like getting up in the morning and going to a job. None of it's very rock'n'roll, to be honest with you.
Murphy: We played at President Clinton's inaugural ball, right after Grave Dancers Union came out. It was hosted by Dennis Miller, if you can fucking believe that! It was us, En Vogue, and Boyz II Men.
Pirner: I think Chelsea turned her parents on to the band. The funnest part of it was feeling like for the first and last time in my life that the government was part of my team. There were a lot of young people in the White House, a lot of new blood after another period of Republicanism.
Murphy: A couple of years later, he asked us to play at the White House at some Youth Corps bill signing thing on the Lawn. So we set up a little tent. CNN actually showed a lot of footage of senators literally plugging their ears and looking up on the stage.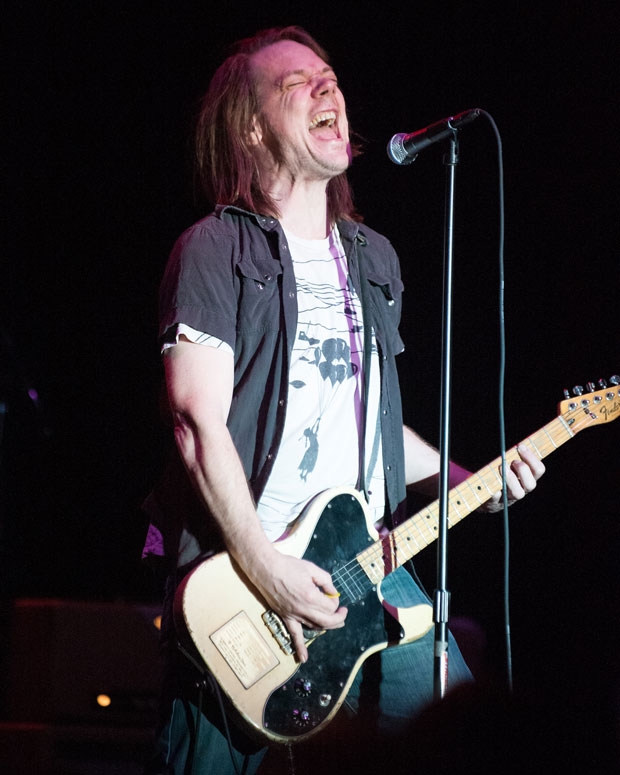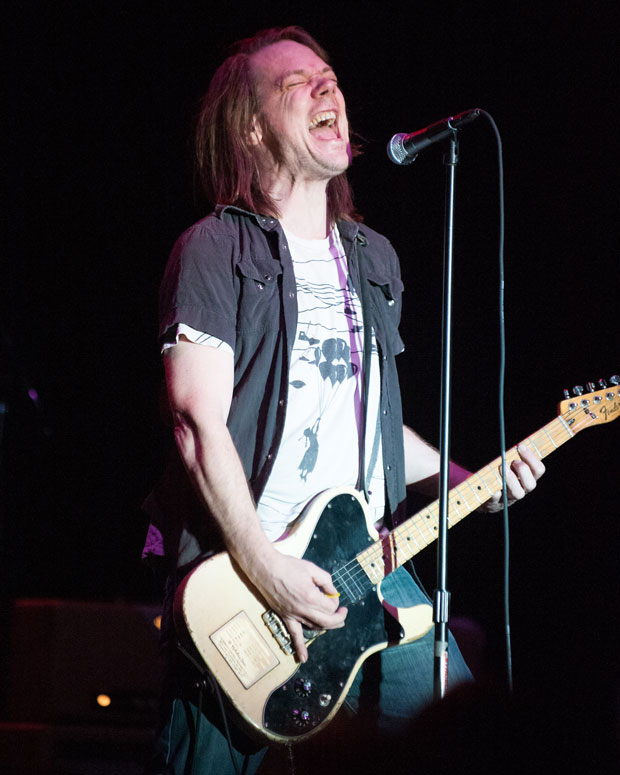 Pirner: I think we played three or four events. It made me feel really empowered. To be on the White House Lawn, doing my political songs like "Black Gold" and "Without a Trace" made me feel like this is the audience I want to be singing to — the suits in Washington. I don't have any illusions of grandeur about it. I know we were just the entertainers for the signing of a bill, but to have these sociopolitical songs ready to play for these people was a great feeling, like, "I'm going to tell these guys how I feel in a song!" Who gets to do that?
Murphy: Clinton was very funny, charming, and nice. We probably spent 25 minutes in his office. Him and Dave would give each other a lot of shit about the White House Lawn looking a little threadbare because Dave used to mow Lawns when he was in high school.
Pirner: He's a people person. I'm talking to the President about the Lawn and we're talking about sax playing. It was all very regal in a weird sort of way.
Murphy: We said no to a lot of stuff on conviction. We got asked to play the Grammy Awards and said, "No." I went and Dave didn't go. He believed, maybe rightly, that you can't really say someone's song is better than someone else's. I was happy we were nominated [for "Runaway Train"], but I didn't want to sit in a TV seat because they show your face if you win or lose. So I actually went with Tabitha Soren and the singer in the Flaming Lips. We went together and went to some parties afterwards. You know who accepted our award? Meatloaf!
Pirner: We were sort of failing at adapting to rock stardom because of our punk roots. There was still a whole lot of "fuck off" and "fuck this" and "fuck that" and "this is bullshit." I had a period where I wasn't playing "Runaway Train" at all.
Murphy: I generally did the setlists and I'd always put it in there. For a while, Dave didn't want to play it, just out of principle. This guy Steve McClellan that used to manage [iconic Minneapolis club] First Avenue for years, and as much as anybody gave us our start, took his seven-year-old daughter to see us, and Dave's like, "I'm not going to play that song!" After the show, this guy's daughter came up to Dave and said, "I really wanted to hear the song about the train tonight. That's my favorite song."
Pirner: Why would I want to deprive anybody of that? It turned into this show-business reality for me. When I was like, "I'm not going to play that song anymore," all anybody wanted to talk about was why I wasn't playing that song. So about eight minutes into my explanation, after I'd done this 100 times, I went, "I could've saved myself half that time by actually playing the song." But I did not want to depend on the song. I was really trying to carve out a niche for the band that was relevant, and try to find our place. I can't honestly say that ever happened.
Murphy: I always thought it was a pretty good song. As the years go by, you're kind of glad to have it in your back pocket. Like when you're in Cedar Rapids, Iowa at a fucking rib-fest in a parking lot, it's kind of nice, like, "Oh, there's one I know!" It seems familiar in a way that is advantageous.
Pirner: I gave in. It turned into a joke for me. I went into an Irish bar once and there was a sign that said, "'Danny Boy' — ten bucks." I just wanted to put a sign on my shirt that said, "'Runaway Train' — ten bucks."
Murphy: We spent two years touring Grave Dancers, then got off the road for four or five months and Dave and I did a couple of really, really long sets of demos, working out ideas and songs. We hired Butch Vig to do the follow-up record. There was a ton of pressure on us. This was the first time ever in our career people were actually paying attention to what we were doing.
Kahne: There's always a somewhat agonizing pressure to repeat a hit. Bands and solo artists have it, producers have it, record-company folks have it. The Beatles had it, Gotye has it, Mozart had it, and Pirner had it.
Pirner: I was just like, "Let's write some more folk songs with the fun strumming pattern." That would be "I Did My Best." That's what that song was supposed to be. That was the last time I ever tried to do anything like that. I wrote some great songs for the follow-up to Grave Dancers Union that just went nowhere because they were too dreamy, believable, political, crazy songs that I thought I could get out. But those songs were not what people were looking for. They were looking for that weird emotion that's in "Runaway Train." It's very raw and un-premeditated.
Murphy: Are we a one-hit wonder? We might be. I don't know. When I think of one-hit wonders, I think of like Looking Glass that had that song, "Brandy."
Pirner: The second the debts got paid off, things got crazy. It just escalated pretty quickly. "Oh, let's get a truck." "Oh, let's get a guitar tech." "Oh, let's get a backdrop." These things just start to happen and you let them because somebody tells you that you can. Money is flying around, everybody is answering your calls, everybody wants that money, everybody is looking at you and you can almost see dollar bills flashing in their eyes. That part of it gets really confusing, really fast.
Murphy: Everybody jokes, "This is the house that 'Runaway Train' bought." There's always been that kind of backhanded commerce joke in the band. But it certainly put us on. It certainly changed things.
Pirner: It's weird to see people still come up to me and go, "That song saved my life." So, at points, it seems corny or melodramatic, but it's all pretty real for me. That's an interesting level of communication that we often don't even have with the people closest to us. And for that, I'm thankful that music exists. Because it's a lot different than seeing a shrink.
Murphy: I don't think we have anything to be ashamed of. Dave wrote a really succinct and moving personal testimony of what was going on in his life. I'm really proud of my work on that.
Pirner: It's kind of crazy to think about my music life in terms of one song, but it's not a bad thing for me. It's not a tragic thing. It's definitely got some tragic-comedy in it. There's a lot of crazy things that have happened along the way. People have gotten hurt and people have died. And I feel like the song still feels relevant. It still embraces all these things I'm having such a hard time talking about. It's a timeless emotion.