Remember Puddle of Mudd? It seems that Missouri-bred frontman Wes Scantlin is spending more time in police stations than he is in recording studios these days (not exactly our loss), and his latest arrest and subsequent explanation are absolute gold.
Earlier this week, Scantlin was nabbed after he started to destroy his Los Angeles neighbor's patio using a circular saw. The property owner? Sasha Gradiva, the Russian electro-pop artist who made waves at the Grammys last year by wearing a prop cybernetic gun on her arm, as if Lady Gaga didn't do that already (she did that, right?). Gradiva also claims he tried to destroy a cinder block wall with a sledgehammer because he believed it'd been built on his property.
After he made bail for the vandalism charge, Scantlin told his side of the story to TMZ. "My neighbor vandalized my house so I had to take action," he said. Then, when asked why he used a buzzsaw, he responded with this gem: "It's called a sledgehammer, dawg." Treat yourself and watch video of Scantlin's classy, all-too-brief interaction with a giggling paparazzo below. It is Friday, after all.
Things have been pretty East Coast/West Coast between the neighbors, with Scantlin allegedly going after Gradiva's property at least 10 times. Apparently his roof is about level with her patio, and he's repeatedly tried to block her view.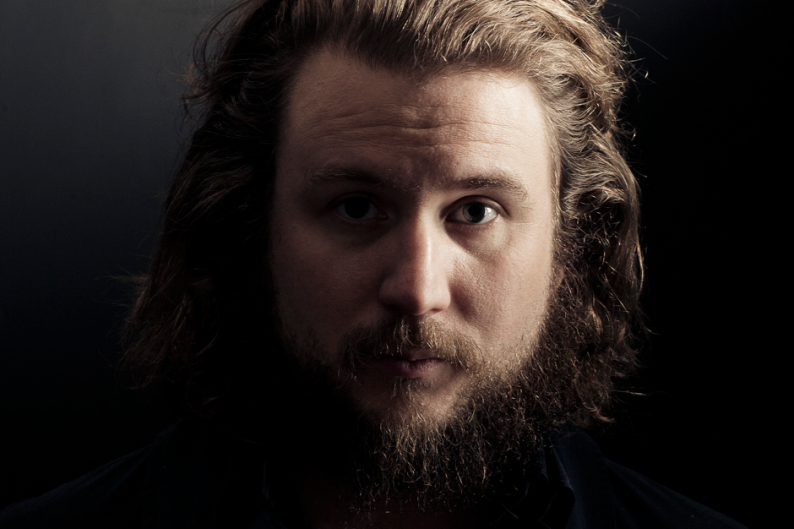 "He gets really creative with his ideas to annoy me," Gradiva told The Hollywood Reporter. "He put a huge flag on the border of my wall. On my side, it had the name of his band. On the other, it was an American flag. So whoever would look at it from the street would just see an American flag and from my windows, I just see a big flag with 'Puddle of Mudd' written on it."
Following this latest provocation, Gradiva is seeking a restraining order against Scantlin, and is considering selling the house — although living next to the lunatic singer of Puddle of Mudd can't be good for property value. As for Scantlin, this is just the latest in a string of arrests. He's previously been detained for domestic violence, cocaine possession, and public intoxication. He remains unpunished for his band's discography.