Migos Mania: The 40 Most Fascinating 'Versace' Remixes
Atlanta trio Migos' notoriety got meteoric when Drake jumped on a remix of their track "Versace." But typical of the way rap works, that was only the beginning; soon it was a remix free-for-all. After a weekend spent scouring every nook and cranny of Soundcloud, YouTube, etc. and listening to approximately 200 remixes/refixes/edits/bootlegs of "Versace," here are the 40 most interesting makeovers (and/or trainwrecks), with each track ranked from "1" to "10." As is often the case in this baffling anything-goes Internet era, the worst or most bizarre examples of a trend are also, in their own weird way, the most successful. Or at least the most entertaining. So, if your favorite regional rapper's take on the track, or your buddy's bro-step mash-up isn't included, no hard feelings. Maybe it just didn't suck spectacularly enough, ya know?
Migos Mania: The 40 Most Fascinating 'Versace' Remixes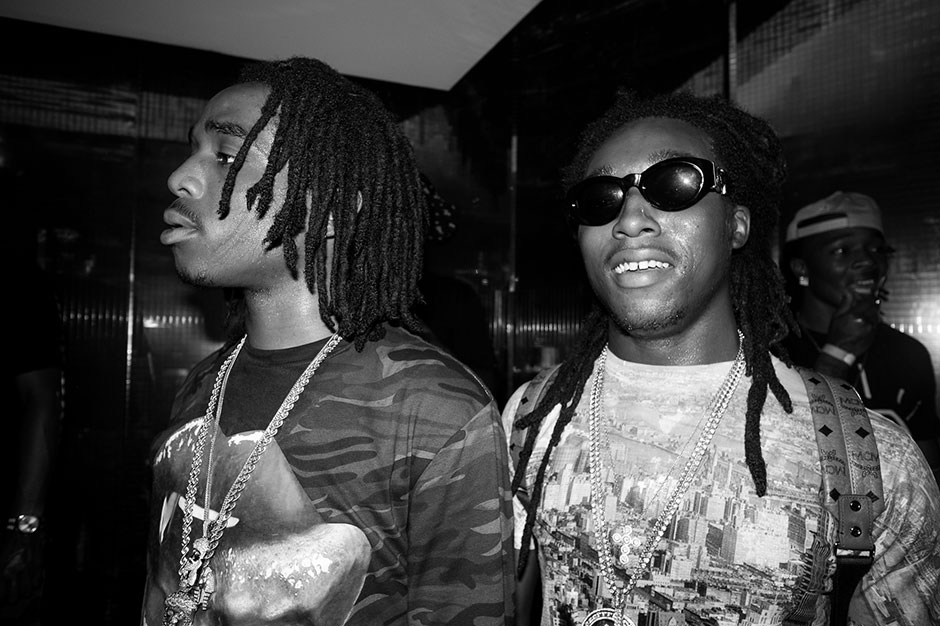 SwizZz - "Bukkake (Versace Remix)"
Poor man's Hopsin, which just hurts my brain to even imagine, turns "Versace" into a Juggalo-like, porn-nerd, bro joke. Might be the worst song ever. 1/10
This Is Popstarz - "Versace"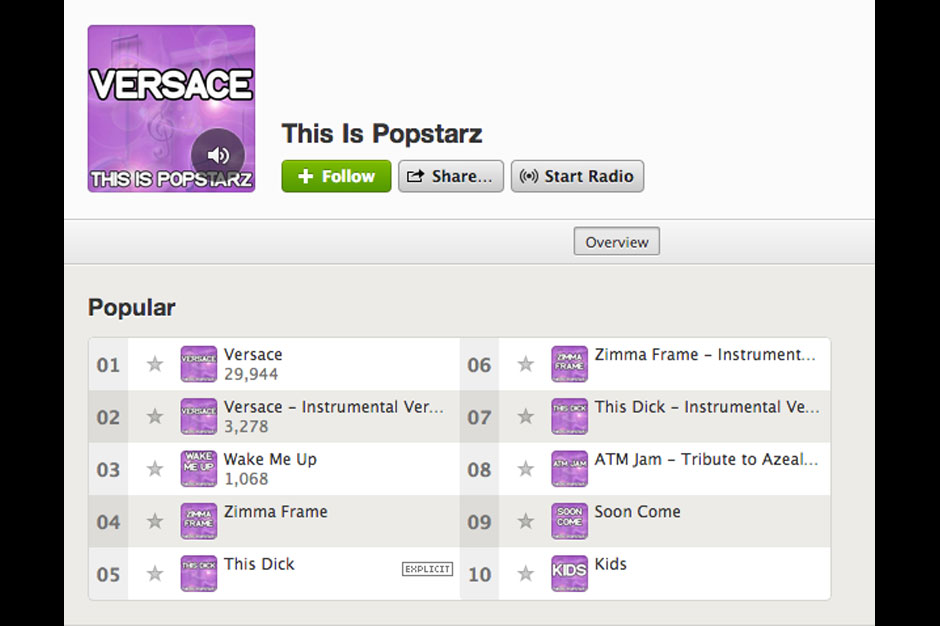 Feckless dudes cover the song to confuse iTunes and Spotify users and try to make a quick buck. Also credited to "Outfit Heights" and "Pop Legends" on Spotify. Imagine if the FreeCreditScore.com douches got gully. Not streaming this because let's not encourage them. 1/10
Lil Chuckee - "Versace (Freestyle)"
Creepiest member of YMCMB is totally all over the place — begins by boasting he sold his girl for a motorcycle, then whines about how girls don't pay attention to him. If you think Lil Wayne is unfocused in 2013, check this out. 2/10
J. Gatsby - "Tecate"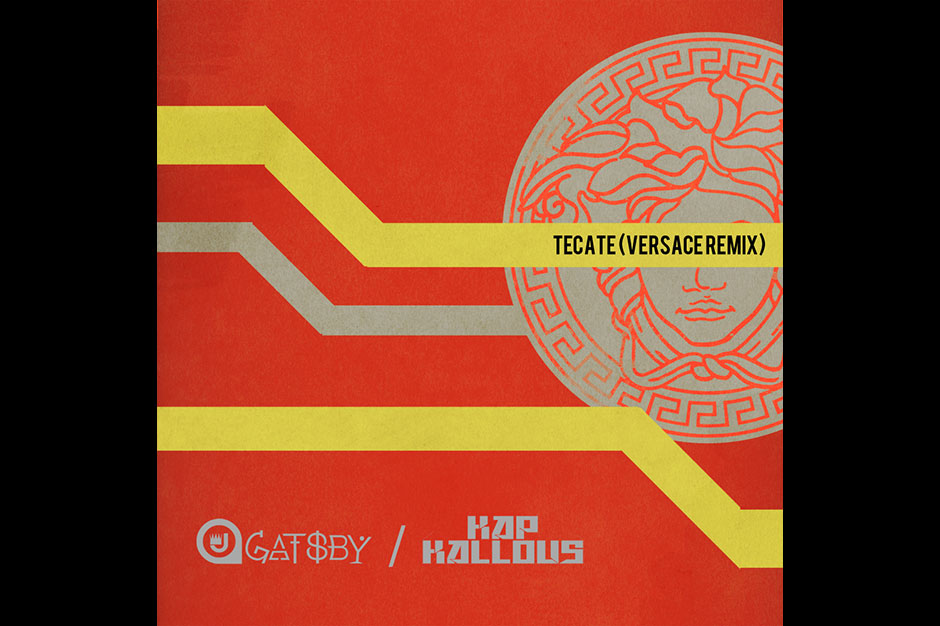 First of all, how did it take so long for a rapper to call himself J. Gatsby? Second of all, this carries with it that Big Sean, J. Cole, Wale quasi-lyrical vibe that is completely unacceptable, and doesn't devote enough lines to the pretty decent Mexican beer after which it's named. 3/10
Gang$ign$ - "Versace (#YeaHoe Bootleg)"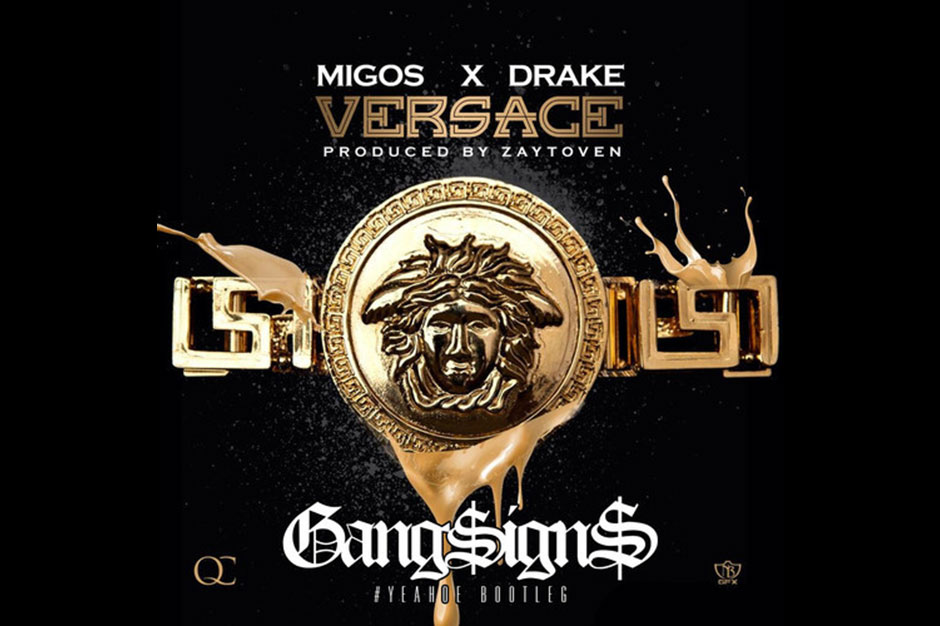 Clueless trap dullards accentuate that Mannie Fresh-like "Yeah, ho!" shout of "Versace" and add a David Guetta-esque synth. That's about it. 3/10
Tyga - "Versace Remix [Well Done 4]"
Nasally twerp beloved by teen-rap fans who don't know any better claims that he's got advice for the L.A. Clippers and "crazy ideas" for Versace's next clothing line. Oh, brother. 4/10
Papoose - "Versace (Freestyle)"
Humorless spitter does by-the numbers coastal bias preaching. Biggie wore Versace before all y'all; you care about clothes and not how poor people are doing; you grew up on Twitter so STFU; you get the point… 4/10
InkMonstarr, feat. Drake - "Versace (Remix)"
Chris Brown-lookin' kid who knows how to Google-bomb effectively and does that annoying thing where he crams his own verse into the original, like he's pretending to be a radio-rap superstar. And that verse? Eh, it's all right. 5/10
Ms. Porsh - "Versace"
Lines that should sell themselves ("Eat on my pussy and then do the dishes") get derailed by strangely drowsy spitting. Lacks the energy of her Jersey-tinged "Sexy Walk." 5/10
Mike Stud - "Amanda Bynes (Versace Remix)"
Investment banker-looking goober at least sends the song in a different direction, dedicating it to legendarily disturbed Twitter personality/former actress Amanda Bynes. Somehow he has almost 400,000 views. 5/10
Davido - "Versace (O.B.O Remix)"
Nigerian singer and sometimes-rapper, responsible for the massive "Dami Duro," half-asses a freestyle, highlighting none of his numerous talents. 5/10
Migos, feat. Drake - "Versace (Bass Boosted)"
"Just a song I like with a lot of bass," user bout2getgot modestly admits in the description. The trebly, circus-music synths of the original are far too goofy for more bass to register, though. 5/10
Crookers - "Versace Phra (Freestyle)"
Once-buzzing DJ duo (now just one dude) do the Italian-language version, which was bound to happen. Appropriately, this refix from the birthplace of Versace is most memorable for it's well-designed cover art. 5/10
Kid de Blits X Ronnie Flex - "Versace (Freestyle)"
Dutch rappers bray over the beat with no discernible panache, but their ad-libs are surprisingly on-point. 6/10
Soulja Boy - "Versace (Remix)"
Shameless bandwagon-jumper and king of transcendently mindless repetition finds a way to say the word "Versace" even more than Migos do on the original. 6/10
Tiffany Foxx - "Versace (Remix)"
Lil Kim protege claims her "inspiration is Liberace," rhymes it with "cocky," and then falls into a pit of straight-spittin' cliches about how she's "got mozzarella." 6/10
Anna Campbell - "Versace Remix"
Shot from two different camera angles in a pine-filled backyard, this teenager and her cousin Timmy get their Karmin on. Uncomfortably suburban. 6/10
Tanaya Henry - "Givenchy"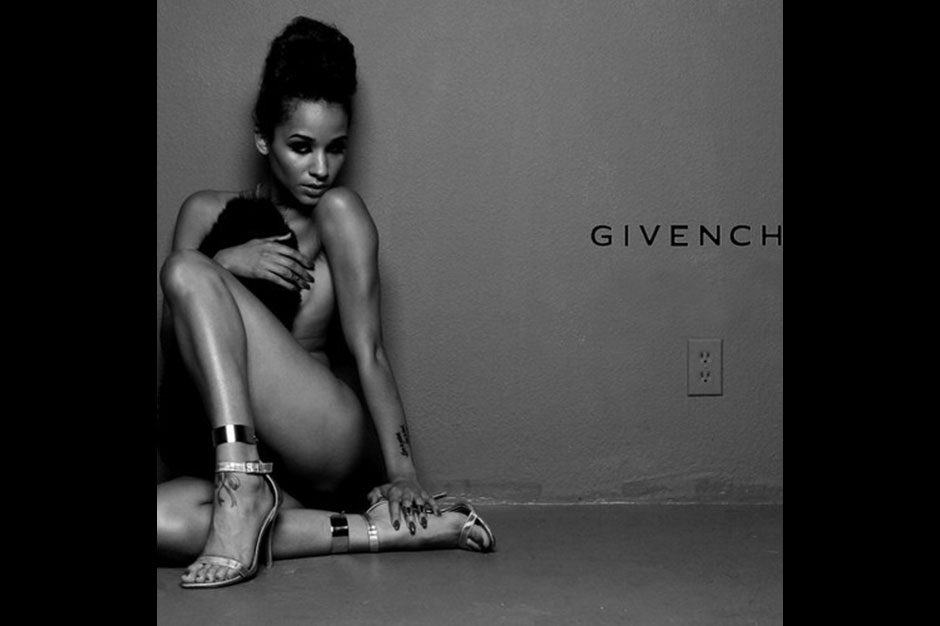 Model-turned-rapper tries to be Nicki and totally fails, but ends up with a flow worthy of, say, the warmed-over JJ Fad-isms of Gravy Train!!!. That's something, right? 7/10
KickRaux - "Versace (Remix)"
Atlanta trap-rap exercise in redundancy produces a perfunctory yet almost epic remix, as in the "Harlem Shake" dubstep-meets-coke-rap-soundtrack subgenre.7/10
Trayze- "Versace (Trayze Remix)"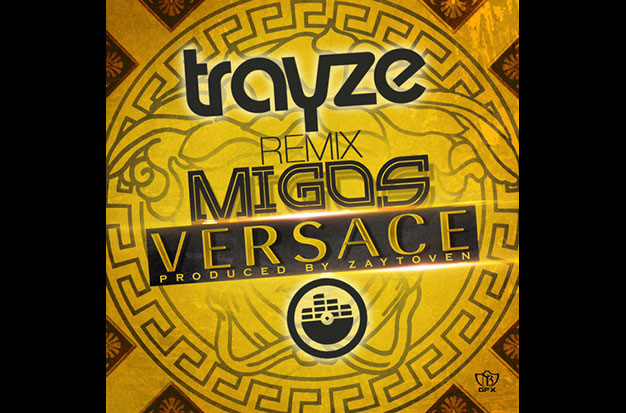 Tepid B-more club signifiers that never really get off the ground mashed into trap strings, a squeaky Kanye sample, and some soulful house synths. A hot mess. 7/10

Joe Moses - "Versace (Remix)"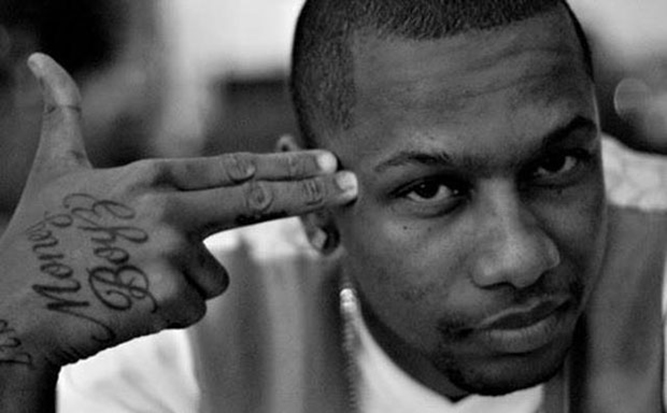 Like every "ratchet music" rapper, Joe Moses just talks about how he's fucked your girl and all that ladies-as-conquest nonsense, but the drunk Redd Foxx grit of his voice keeps it kind of fun. 7/10
Migos, feat. Drake - "Versace (Remix)"
Drizzy yammers and squawks because apparently that's how Canadian ears hear Atlanta rap? A missed opportunity that still turned the song into a hit. 7/10
Los - "Versace (Freestyle)"
Diddy's next great nimble-rapping hope without a personality suggests your girl will perform sexual favors for Starbucks coffee, but ends on an impassioned triple-time delivery. 7/10
Angel Haze - "Versace (Remix)"
Oh-so-'90s, Bahamadia-esque verbal acrobatics that need another minute or two to get truly transcendent. Also, she sounds a lot like Drake here. 7/10
MegaSquadTV - "Versace (All Rappers REMIX)"
A 40-minute edit of as many remix verses that existed on the day some YouTuber decided to stitch this thing together. Endless enjoyment. 8/10
The Game - "Versace (Remix)"
Typically, the Game doesn't overthink how to approach this one and the result is an in-the-pocket freestyle with enough weirdness from rap's most desperate star. He does shout out Girbaud, though. 8/10
Migos, feat. Drake - "Versace (Electric Bodega Remix)"
New York duo who wear bags on their heads and make EDM with a nod to trap, offer up a busy coke-sleaze refix that imagines Bauuer, Duck Sauce, and Jan Hammer doing a hot collabo. 8/10
Killa Kizzy - "Versace (Remix)"
Young female rapper from Baltimore tells everyone to suck her dick and then rides Zaytoven's trap-opera honk, injecting some much-needed melody into the track's rollicking monotony. 8/10
Meek Mill - "Versace (Freestyle)"
Philly fast-rap, all-caps local hero captures the lurch-forward, fall-back Migos flow and nothing more. Meek coasting is still something to behold, though. 8/10
David Yang - "Versace (Remix)"
Hmong-American 17-year-old from the Midwest cracks Migos' code, bouncing up and down and all around the instrumental, never quite on-beat (but never exactly off, either). 8/10
Lil Herb - "Versace (Remix)"
Rapper young enough that he doesn't know "herb" is a hip-hop insult from way back, runs rudimentary circles around the flickering, tinny production. Half-a-wow to this one. 8/10
Sean Falyon - "Versace (SFBE Remix)"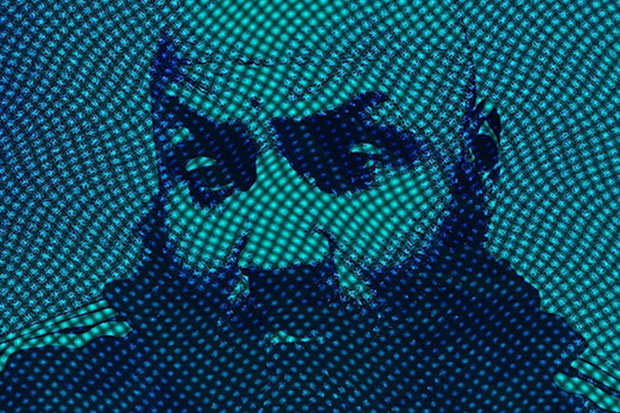 Throwback rap corrective from a fellow New ATLien who knows how to get "conscious" with grace. This is like when Joell Ortiz turned "Beamer, Benz, or Bentley" into "Nissan, Honda, Chevy." 8/10
Rich the Kid & Twista, "Versace Remix (Produced by DJ Plugg)":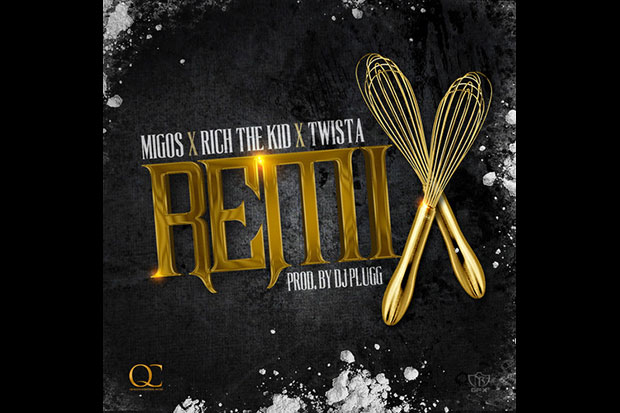 A remix where the beat is actually changed (from a video-game gallop to a minor-key, Kuedo-gone-trap sob) and Twista continues his low-key 2013 guest-verse domination. 8/10
Dj K.Millz - "Versace (Club Mix)"
The wild-eyed energy of Jersey club music supercuts the voices of Quavo, Takeoff, and Offset into instantly memorable and exhilarating-to-say lines, hitting an almost apocalyptic fever-pitch of shouts and club claps. 9/10
Slim K - "Versace (Chopped Not Slopped)"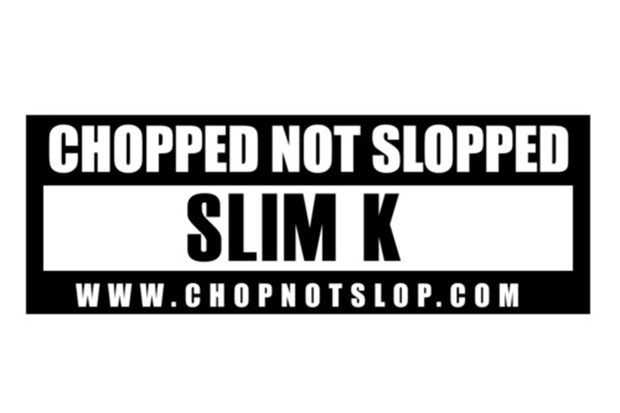 Man, oh man, Zaytoven's steady-build, bloop-bloop breakdown sounds Oneohtrix Point Never-ish at this slowed-down, syrup-sipping speed. 9/10
Travis Porter, feat. Drake & Meek Mill - "Versace (Remix)"
Booty-rap boy band having way too much fun inhabit the track like no one else. Rhyme "Master P" with "Mr. T." This probably could've been their song, anyway, you know? 9/10
Willy Northpole - "Versace (Remix)"
Southwest hardhead once signed to Ludacris' Disturbing the Peace, now out on his own, flips the clothes-celebrating script: "Fuck Versace / Black Tee with my posse." 9/10
Shawnna - " Versace (Freestyle)"
Mid-2000s "Gettin' Some Head" MC jacks Migos' whole project, probably because she actually has something to prove. 9/10
Tink - "Versace Remix"
Secret best Chicago rapper oozes confidence, makes Migos negligible for the duration of the song, and finds time to express frustration with George Zimmerman's acquittal. 9/10
Frank Ocean - "Untitled 4"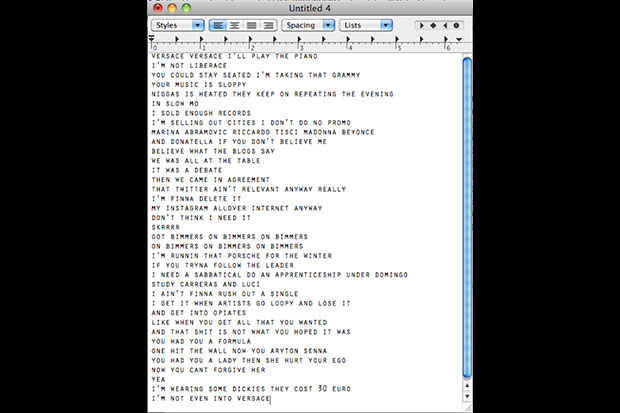 Captures the Migos cadence with a simple Tumblr post. Finds room to zing Chris Brown, troll hip-hop homophobes, and cannily indulge trend-chasing, S.E.O.-baiting freestyle culture (without getting too caught up). Ocean's a class act even when he isn't being one. 10/10