"I think I'm going back to California," Hope Sandoval sings on "California," the first advance track from Mazzy Star's first new album since 1996's Among My Swan. Her halting delivery suggests it'll be a long, strange trip, and indeed, the eerie opening strums are only gradually joined by bass, keys, and pattering percussion. A folksy, finger-picked conclusion can't help but bring to mind Led Zeppelin's hopeful "Going to California," but this Los Angeles band's California was never a place for making a new start. Although best known for the sighing smolder of sleeper hit "Fade Into You," from 1993's So Tonight That I Might See, Mazzy Star got their allure in part by residing in the same dark-psychedelic shadows as the Velvet Underground or the Doors. Theirs was a California as directed by David Lynch.
As with Lynch, Mazzy Star have remained remarkably influential in recent years, and you can hear aspects of their dusky style in bands as different from each other as Beach House, Dum Dum Girls, the Concretes, Grouper, and Tamaryn. Mazzy Star's own return has also been some time in the works: They came back to the stage for a string of concerts around Coachella last year, and in late 2011 they released their first new music since 1996, the two-sided single "Common Burn" and "Lay Myself Down," on their own Rhymes of an Hour Records.
"California" comes from Mazzy Star's fourth studio album, Seasons of Your Day, which will arrive on September 24 as Rhymes of an Hour's second release. All of the founding members are on the album, according to the band, including Sandoval and Dave Roback. The two co-wrote and co-produced the LP, which was recorded in (hey) California and Norway. My Bloody Valentine's Colm Ó Cíosóig guests. So does the late U.K. folk legend Bert Jansch, who can be heard on a guitar duet with Roback (Roback previously played slide guitar on Jansch's final studio album, 2006's The Black Swan).
Seasons of Your Day, billed as "music for lovers, music for broken hearts," will be available digitally as well as on CD and 180-gram vinyl double album. A video for "California" is due in August.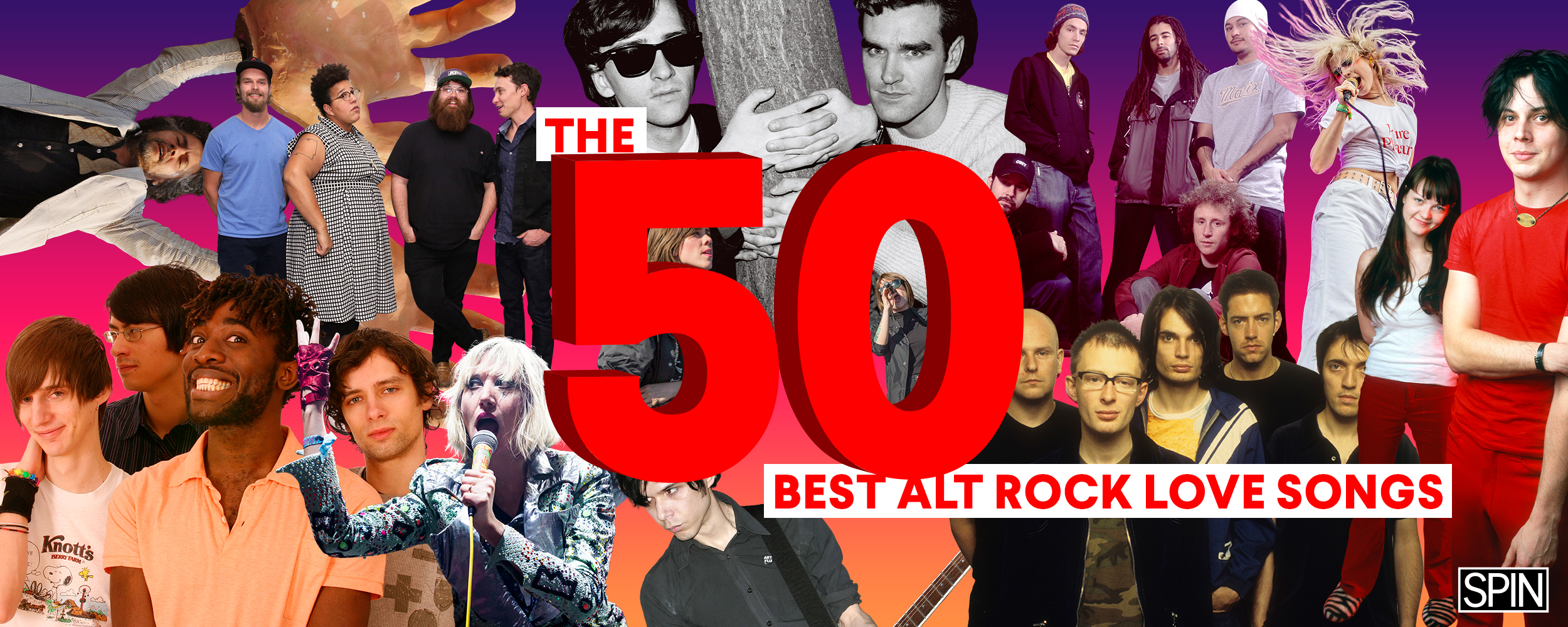 Mazzy Star will also be announcing a set of North American and European tour dates for this fall. There's probably a good chance they'll play in California.
Seasons of Your Day track list:
1. "In the Kingdom"
2. "California"
3. "I've Gotta Stop"
4. "Does Someone Have Your Baby Now"
5. "Common Burn"
6. "Seasons of Your Day"
7. "Flying Low"
8. "Sparrow"
9. "Spoon"
10. "Lay Myself Down"