Alt-Jay: Jay-Z's 24 Most Hipsterific Rock Moments
With last week's release of his long-anticipated Magna Carta Holy Grail, Jay-Z set the rock world ablaze via lyrical tributes to R.E.M. and Nirvana. While it was fun watching Twitter freak out and imagine what exactly his Toad the Wet Sprocket banger would sound like ("Walk on the Ocean" feat. Frank Ocean?), it was only the latest in a long, long line of alternative outreach attempts by rap's cosmopolitan bridge-builder. Here are 25 examples of how the Dirt that Hov brushed off his shoulder just might have been from Alice in Chains.

1.Alt-Jay: Jay-Z's 24 Most Hipsterific Rock Moments
1/25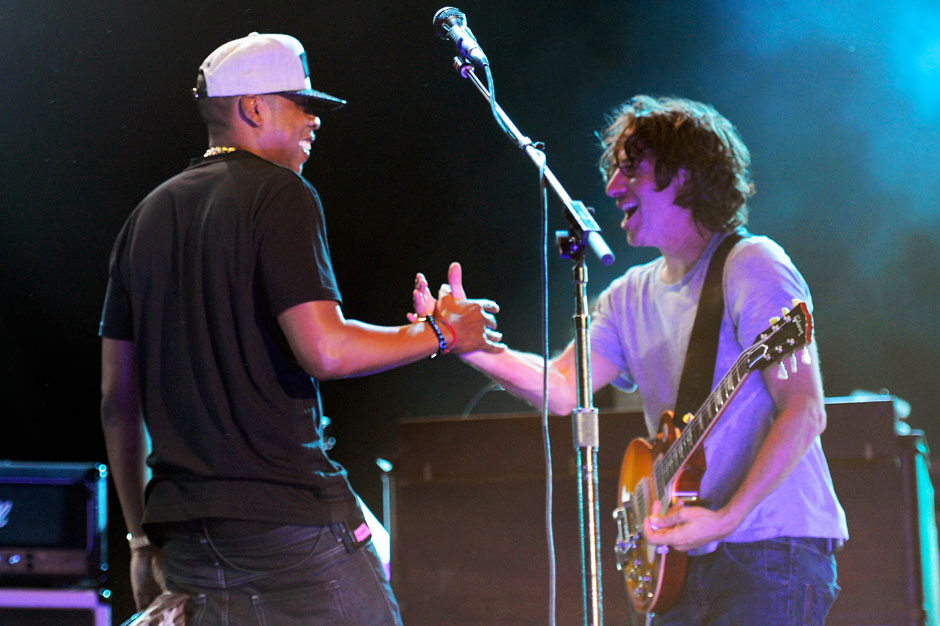 2.July 25, 1995: Jay-Z Swagger-Jacks Arrested Development
2/25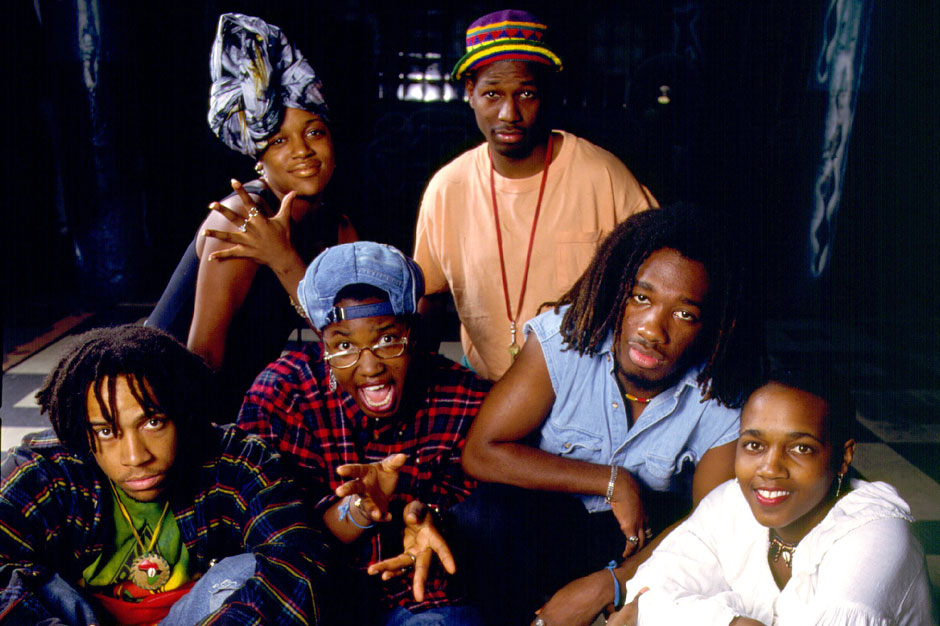 Long before he was officially Grammy family, Jay-Z tapped into the conscious-crossover audience of 1993 Best New Artist winners — posi alt-rap group Arrested Development — by referencing their 1992 hit "Tennessee" on the B-side to his debut 12-inch. In the original, Arrested Development frontman Speech rap-sings about losing his brother and grandmother, begging God to quench his thirst for knowledge, which He does, leading Speech to proclaim, "But I am still thirsty." In the second verse of "I Can't Get Wid Dat," Jaÿ-Z (still rockin' the umlaut) is a little more concerned with the earthly matters of his skills: "Although these niggas are wetting my style… I am still thirsty." Can he get a D'Ussé? KORY GROW
3.November 4, 1997: Jay-Z Tips the Waitresses
3/25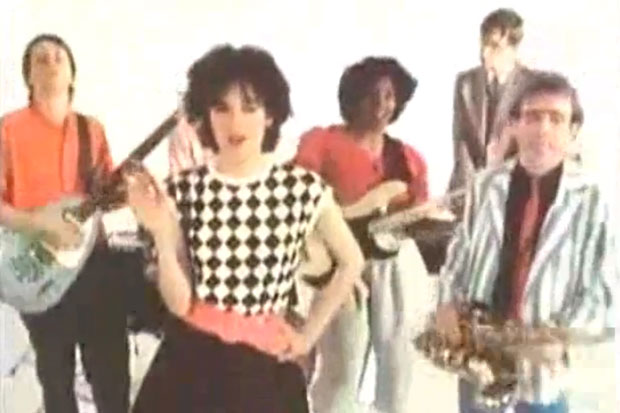 On "I Know What Girls Like," off 1997's pop gambit In My Lifetime, Vol. 1, Jay-Z's verses and Puff Daddy's chorus offer tellingly different takes on what exactly girls want: a guy who notices her shoes (Jay) or, simply, "to sex me" (Puff). The melody was borrowed (tunelessly) from the Waitresses, a quasi-feminist new-wave group best known for the annually inescapable "Christmas Rappin'." Their 1982 hit "I Know What Boys Like" was a taut post-punk jam and a sexy tease: It climaxed with singer Patti Donahue snatching the booty away with a snide "sucker!" like Lucy does to Charlie Brown with the football, before literally chanting "nyah-nyah-nyah nyah-nyah." Jay just had to rewrite that story, which now ends with he and the girl getting away to a house surrounded by so many expensive cars that their friends can't even find the front door. KEITH HARRIS
4.August 19, 1998: "It's Alright" Triangulates Talking Heads and Kraftwerk
4/25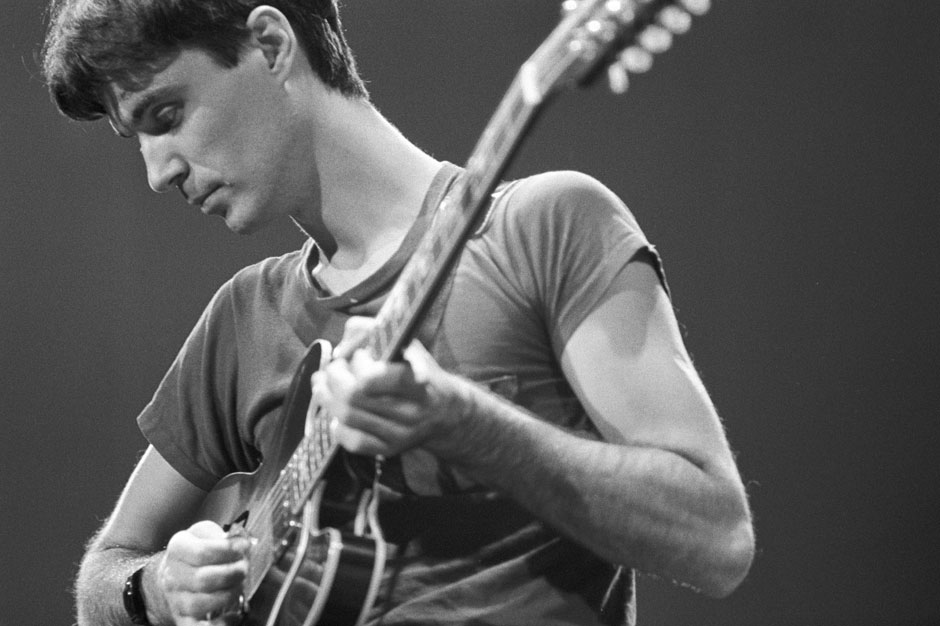 And you may find yourself / Propping up Memphis Bleek for the better part of two decades! The slightly unbalanced dynamic duo shine on this leadoff track to 1998's not-quite-essential flick Streets Is Watching, shrewdly swiping both the momentous bass line to Talking Heads' "Once in a Lifetime" and the synth frippery of Kraftwerk's "The Hall of Mirrors." The latter's chorus, by the way, is, "Even the greatest stars / Dislike themselves in the looking glass," but in this case I think we can make an exception. ROB HARVILLA
5.November 12, 2002: That Time He Sampled Cake
5/25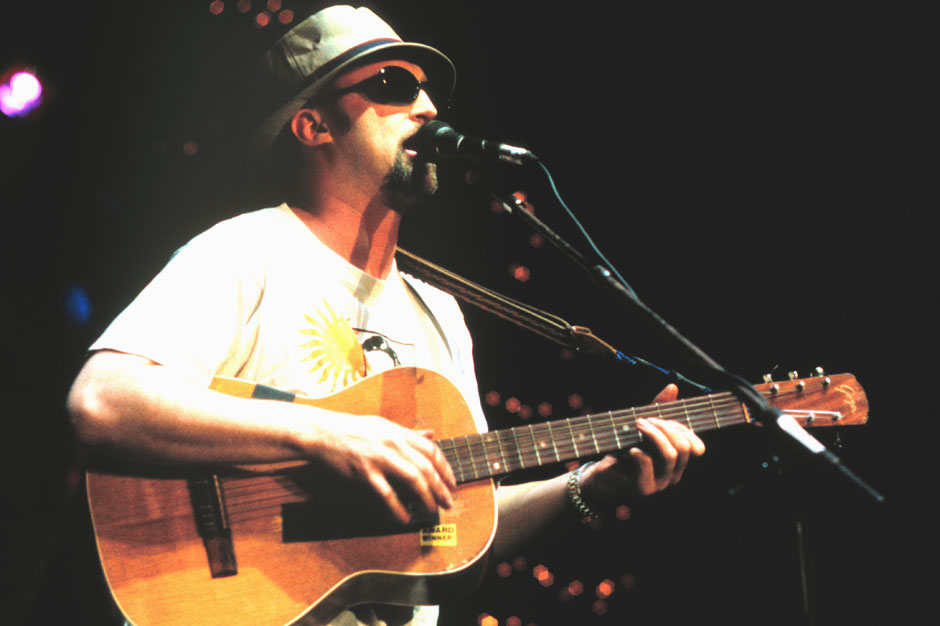 So, here's the most normal thing in the world: an ominous, dexterously fingerpicked, quasi-rocking Blueprint 2 track called "Guns & Roses" that samples (vastly underrated; let's not get into it) Alternative Nation oddballs Cake, features Lenny Kravitz on Come on!'s and whatnot, and proudly announces itself as a "Heavy D production, you bastards." Bonus points for the copious use of vibraslap. If any other famous rappers are looking to sample Cake jams, let us know, we've got tons of ideas. R.H.
6.November 12, 2002: Jay Begins a Long, Uneventful Partnership with Lenny Kravitz
6/25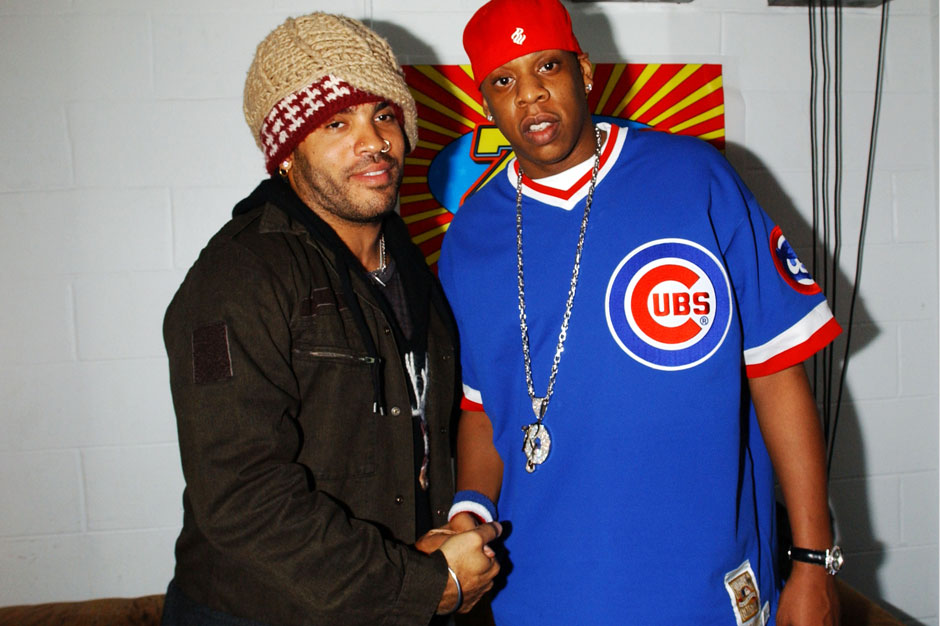 Jay-Z was once a bastion of left-field collaborations, from Too $hort to UGK to the Roots. Of course, not all of his choices were sound, and his adventurousness finally led him off a cliff on the soupy Blueprint 2, including teaming with Lenny Kravitz for "Guns & Roses." Unfortunately, this wasn't the end of Hov's infatuation with the rock revivalist goofball best known for covering classic songs that never needed a touch-up in the first place. Jay later appeared on the creamy Just Blaze remix of Kravitz's "Storm" — by far, the closest the two came to anything resembling a good song — and Kravitz's 2011 bizarre toe-dip into dancehall, "Boongie Drop." Rock and roll is dead. J.S.
7.April 2004: Vincent Gallo Brings The Brown Bunny to The Black Album
7/25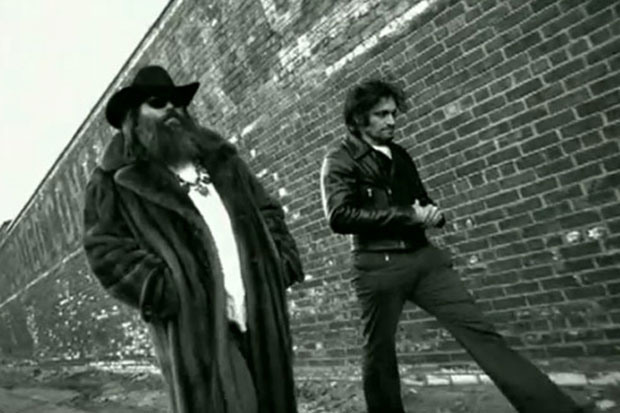 Mark Romanek's stark, gritty video for "99 Problems" was a sweeping, unblinking look at life in New York City that encompassed both pleasure (a stepping routine; motorcyclists doing street stunts) and pain (disturbing images of prison inmates; vibrant shots of a dog fight). Carefully placed amongst all these atmospheric details was art-film dirtbag, Warp Records signee, and actual friend to Jean-Michel Basquiat, Vincent Gallo, giving the clip some unexpected downtown edge. BRANDON SODERBERG
8.October 12, 2004: Jay-Z and Beck Defy Sexx Laws (But Not Copyright Laws)
8/25
What's the best way to respond to an industry-threatening chess move like Danger Mouse's bootleg smash The Grey Album? For Interscope, it was releasing their own Jay-Z mashup. It took the major label approximately eight months to issue the official Jay-Z/Beck team-up "Frontin' On Debra." Not that it was their idea. As the story goes, Beck was listening to the radio when he heard his hazy, '70s-influenced R&B sex jam "Debra," which closed out his 1999 LP Midnite Vultures, mashed with the Pharrell track "Frontin'," which featured a guest verse from Jay-Z. He liked it so much that he got everyone involved to approve it and release it legitimately. In the hands of DJ Reset, the song became a giddy blur of sexual braggadocio, offset by a rare verse of contrition by Jay-Z, making Beck come across as the horniest of all, singing, "I wanna get with you…and your sister." K.G.
9.November 21, 2006: Jay-Z Pulls Up a "Beach Chair" With Chris Martin
9/25
Kingdom Come was Jay-Z's post-retirement album, intended to communicate a newfound sense of wisdom with age (see "30 Something," "Minority Report"). On the closing track, a near-ambient slow builder called "Beach Chair," Coldplay's Chris Martin (who also produced) croons along as Jay raps. Martin working with Jay seems self-evident now, but at the time (three years before he hung out with Grizzly Bear), it was his first move to reach into the world of contemporary rock. Also, maybe this song invented chillwave? B.S.
10.February 5, 2007: Yes, Jay-Z Really Appears on a Fall Out Boy album
10/25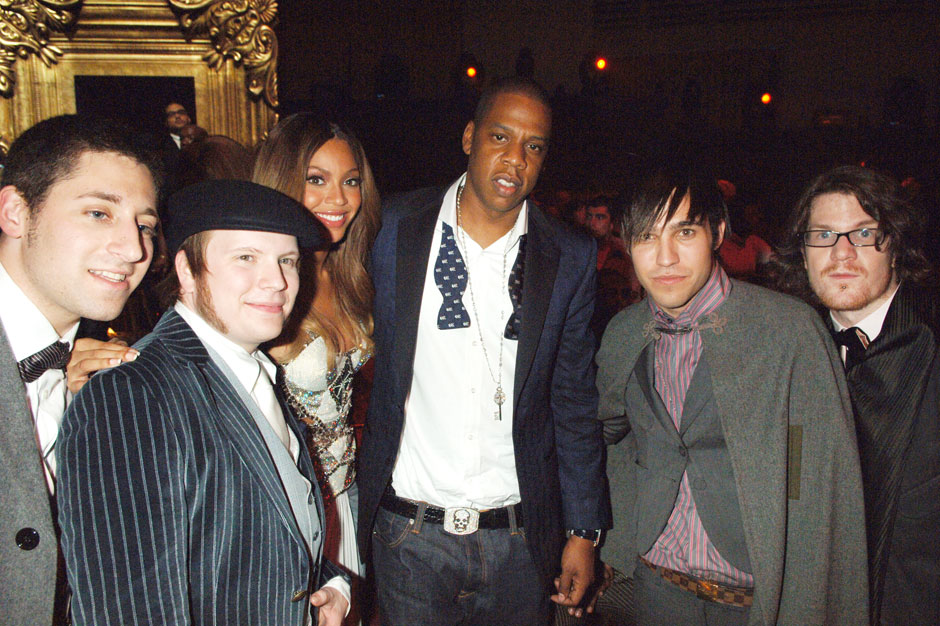 In 2007, the band that once named a song after Dirty Dancing dialogue were somehow hip enough — seriously, these guys? — to land a cameo from Jay, who opened Fall Out Boy's Infinity on High with a screaming salvo about critics and doubters. Sure, he was their boss at Island/Def Jam, but albums from labelmates like Fabolous and Ghostface didn't even get half a bar. J.S.
11.November 6, 2007: Jay Goes in Search of His Own Personal Hova
11/25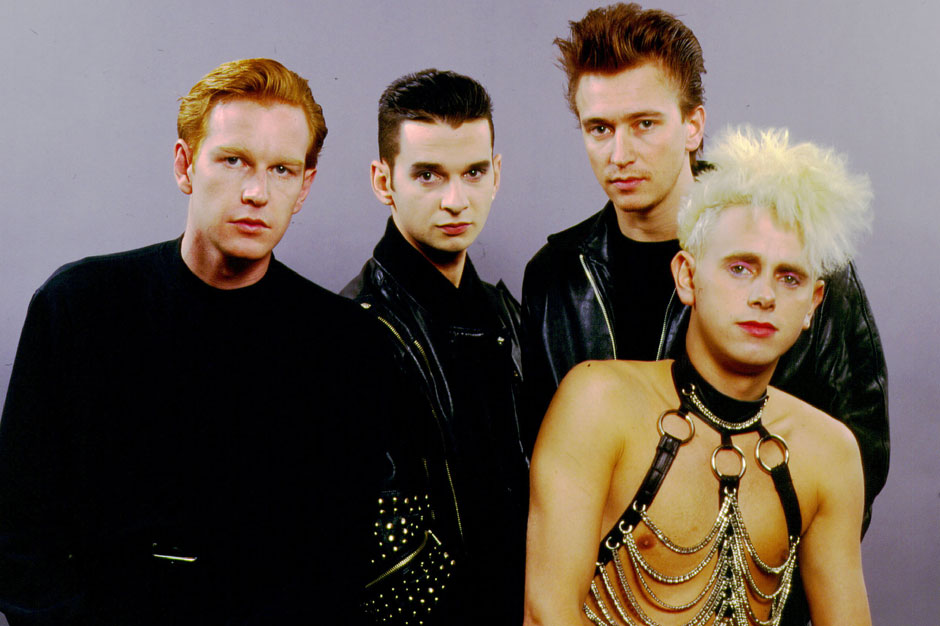 What can you get for the man who has everything? Maybe his own private savior — you know, kind of like a personal trainer, but for your soul? In "American Dreamin'" off 2007's American Gangster, Jay says, "Need a Personal Jesus, I'm in Depeche Mode." The nod to the moody 1989 synthpop hit was weirdly jarring in the context of the song's retro-'70s production — live strings, drums, and Marvin Gaye sample. But the fun with a boilerplate line like this is you can insert just about any other Depeche Mode lyric into the first half: Try "I enjoy the silence" or "I just can't get enough." R.G.
12.Summer 2008: Jay-Z Constructs a Wonderwall to Beef with Oasis
12/25
When Jay-Z was announced as the headliner of Britain's massive Glastonbury Festival in 2008, Oasis lead crank Noel Gallagher cryptically mumbled that the best live rapper in the world was "wrong for Glasto." Hov responded on stage by sloppily covering "Wonderwall" (while holding a guitar he barely strummed), a trick he would reprise with much less charm months later on the aborted Blueprint 3 single "Jockin' Jay-Z." The Glasto crowd merrily belted along, though it was hard to tell if they knew the joke was on them, too. J.S.
13.September 6, 2008: "Swagga Like Us" and "Brooklyn Go Hard" Crash the Blog Party
13/25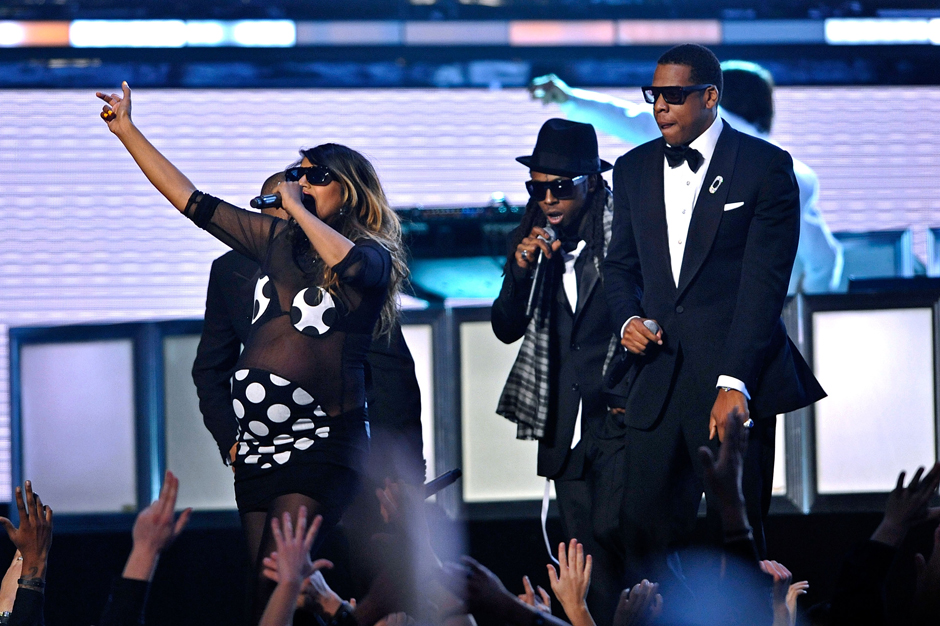 With a nudge from Kanye West (who produced both tracks), Jay-Z could soon be found rhyming over the polyglot pop of both M.I.A. and Santigold, two artists who were embraced by indie rock fans long before pop and rap fans. Neither 2008's "Swagga Like Us" (which borrowed some of Maya's "Paper Planes") or 2009's "Brooklyn Go Hard" (which swiped a line from Santi's "Shove") are among Jay's best work, but they found him connecting back to a new generation of singers who copped their swagger from the era of rap he dominated. J.S.
14.August 30, 2009: Solange Takes Jay-Z to a Grizzly Bear Concert
14/25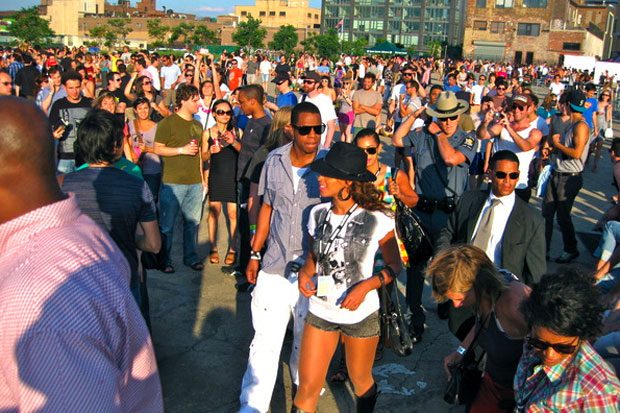 Back before Kanye West was decamping to Hawaii with Bon Iver and J. Cole was folding a Dirty Projector into an album track like just another R&B singer, mainstream rap music and millennial indie rock mostly mingled on playlists. Which is why Hov attending a Grizzly Bear concert on the Williamsburg waterfront alongside Beyoncé and hipster-savvy Solange was like a tsunami crashing the shores of Brooklyn Vegan. Jay, for his part, rolled his eyes at the implication that it was surprising to see him at an indie-rock show saying, "I don't understand why people are always surprised to see me at shows. I like music." He then said that he hopes indie rock "will push hip-hop to go even further" which means that we at least know who to blame for Kid Cudi's new album. J.S.
15.September 8, 2009: Luke Steele Puts Blueprint 3 in Empire State of Mind
15/25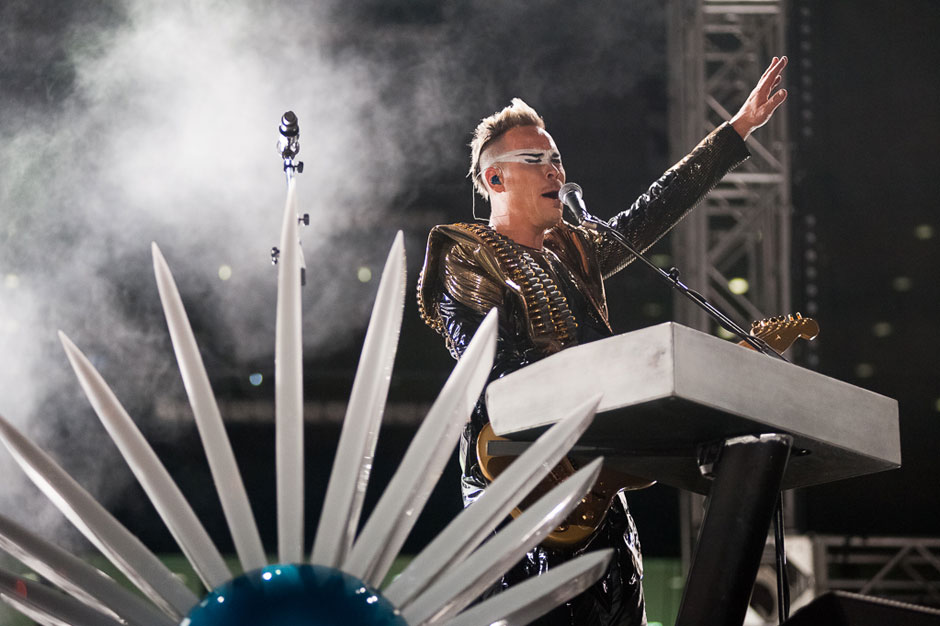 It's no one's favorite Jay-Z album unless you feel like being a dick at parties, but 2009's gonzo Blueprint 3 was a fearless, omnivorous joyride that snuck a few genuine oddballs into the VIP section: yes, yes, including Mr Hudson, about whom the less said the better. But also Luke Steele, the sartorially deranged Aussie art-rocker of the Sleepy Jackson and, most prominently, electro-pop sensations Empire of the Sun, who dress like MGMT attempting to blend into a sci-fi-themed '70s customized van mural and are probably currently more popular than your favorite new band. That's Steele on the uneasy, staccato hook to the record's opening track, "What We Talkin' About," a wildly unpredictable team-up triggered when Jay heard an EOTS track in an episode of — guess. Try and guess. Wrong, it was Entourage. Forgive him his guilty pleasures. R.H.
16.September 8, 2009: Jay-Z Parks His Bugatti in Alphaville
16/25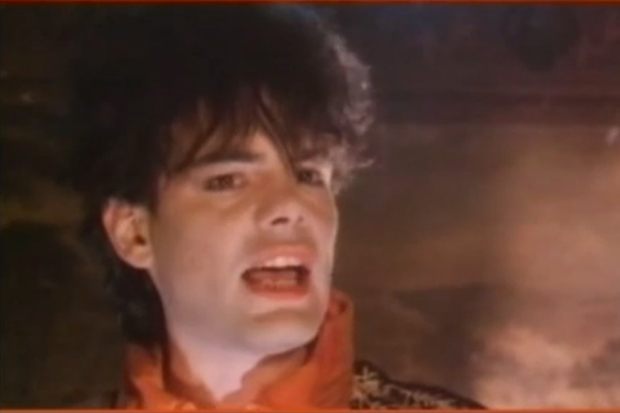 If the '80s was a golden age of German synthpop odes to nuclear annihilation (and it was), Alphaville's 1984 hit "Forever Young" was the maudlin slow-dance you needed after jerking around in anti-Reagan protest-spasms to Nena's "99 Luftbaloons." To paraphrase Jay-Z on his 2009 flip "Young Forever," may the worst of your tomorrows contain fewer sentimental synth washes (there's nothing quite like perching on the cusp of 40 to make a tough guy all gushy about his youth). Consider yourselves lucky: Mr Hudson could be singing Rod Stewart's "Forever Young." At will.i.am's request. K.H.
17.June 16, 2010: Dr. Dre and Jay-Z Get Jocko-Pomo Over Devo
17/25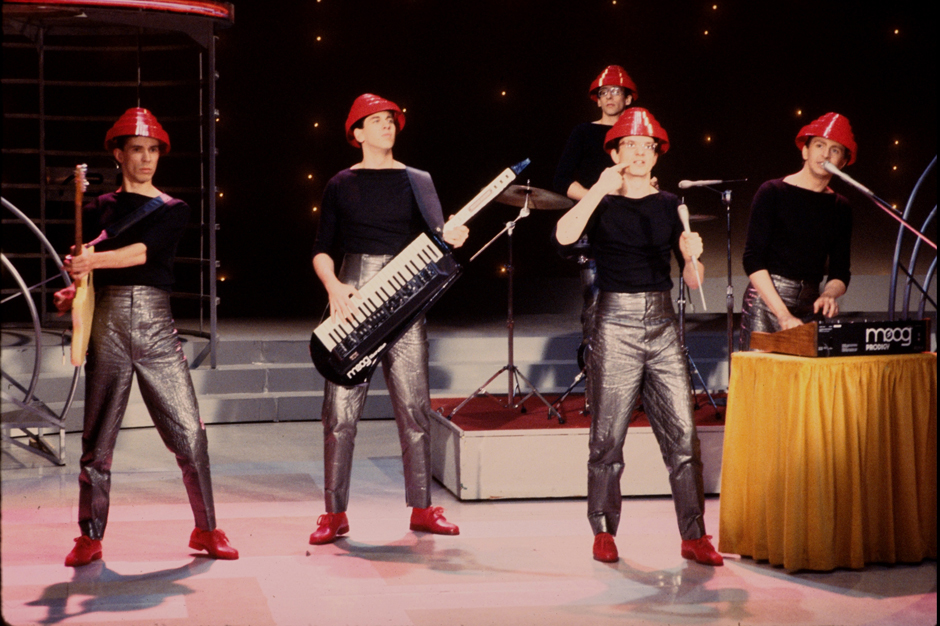 Q: Are they not men? A: They are two kings. When two of rap's biggest icons collaborate, it requires an epic soundtrack. For "Under Pressure" — one of the few droplets to leak from Dre's on-the-verge-of-becoming-Chinese Democracy third LP Detox — the duo (plus producer Scott Storch) tipped their energy domes to synthpop pioneers Devo, borrowing a noise from "Post Post-Modern Man," a minor hit off their forgettable 1990 effort Smooth Noodle Maps. K.G.
18.November 16, 2010: Jay-Z Links Nirvana to Basquiat in Decoded
18/25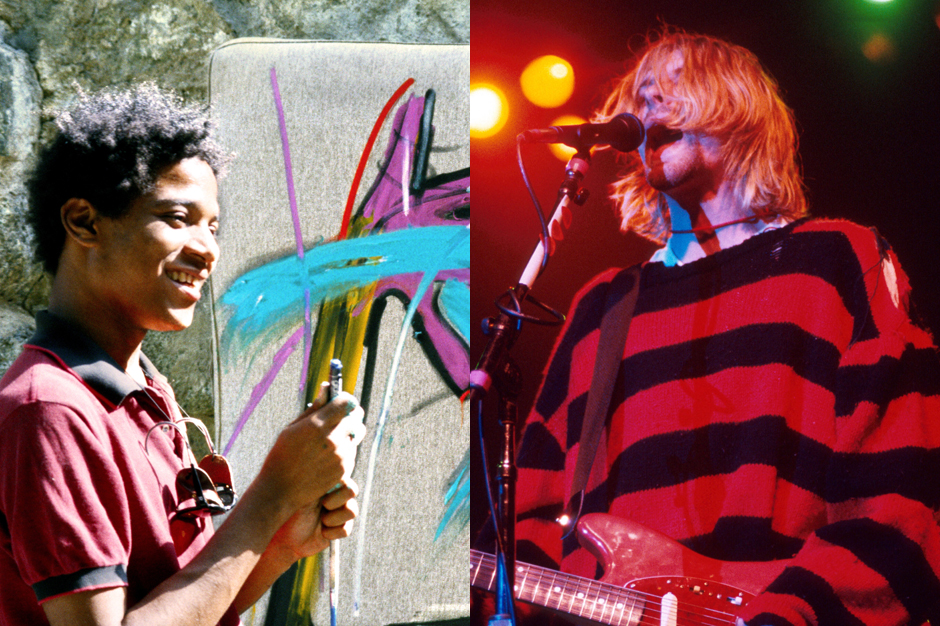 Before he blurted out "Basquiat" like a nervous tic and interpolated "Smells Like Teen Spirit" on Magna Carta Holy Grail, Jay-Z was already forging connections between these two iconically doomed artists. In his 2010 book Decoded, Jay discusses his "Most Kingz" (named after an inscription on a Basquiat painting) and the line "Most kings get driven so insane / That they try to hit the same vein / That Kurt Cobain did." He explains that "Cobain was like Basquiat," and adds, "It's amazing what a mindfuck success can be." Here's proof that he earned that Nirvana shout-out on "Holy Grail." B.S.
19.November 22, 2010: Jay-Z Meets Money-Earnin' Justin Vernon
19/25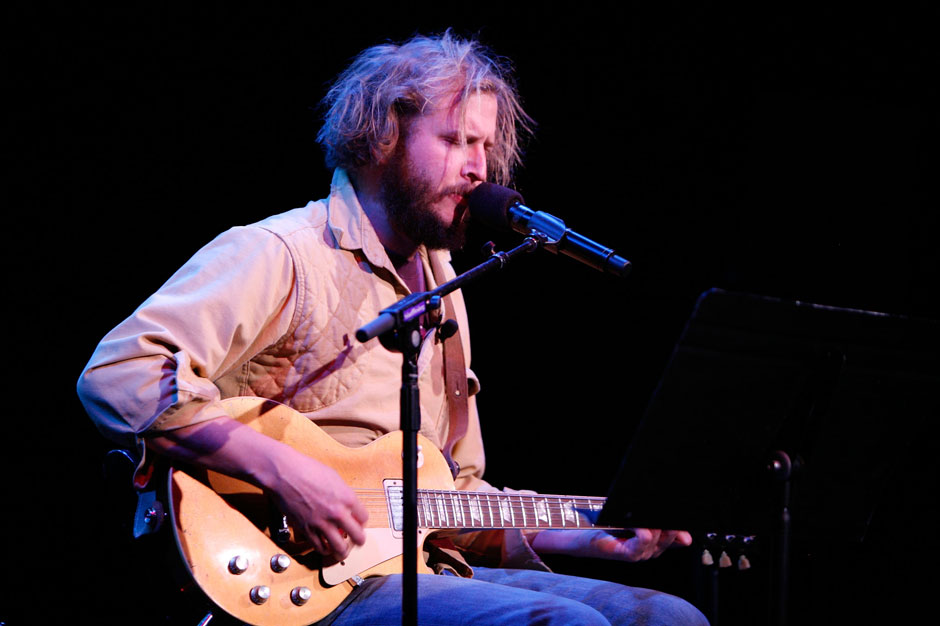 Kanye West's "Monster" is one of the 21st century's finest posse cuts to date, an orgy of mirth and malevolence so culturally ingrained that it no longer seems strange that the respective dudes behind Reasonable Doubt and For Emma, Forever Ago are sharing oxygen. It was definitely strange at the time, though, not to mention an endless delight, imagining everyone crammed into a Hawaii studio booth (move over, Rick Ross), with Jay-Z attempting small talk: "So wait, did you really live in a log cabin the whole time? That's bullshit, right?" Then Nicki Minaj obliterated everyone. R.H.
20.August 11, 2011: Spike Jonze Cannonballs Into the "Otis" Video
20/25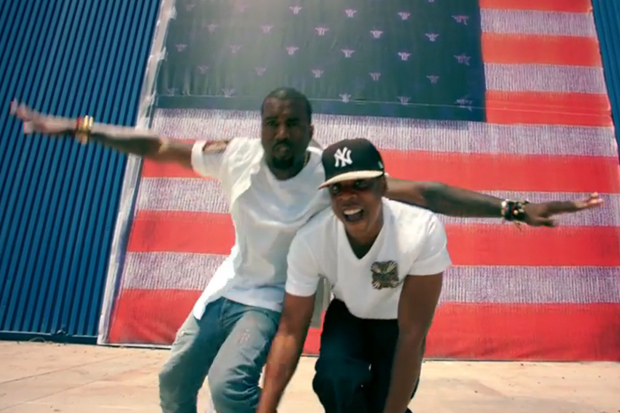 Spike Jonze, the man responsible for giddy, alternative-defining videos by Weezer, Daft Punk, Björk, and Fatboy Slim got modern-day rap kings Jay-Z and Kanye West to let their guard down. The kinetic skate-video auteur and high-concept prankster was hired to bring the regal rappers down to our level for the celebratory, Maybach-destroying video for "Otis," off their collaborative album, Watch the Throne. Witness a usually po-faced Hov and often scowling 'Ye actually having fun! B.S.
21.September 4, 2012: Jay-Z (Even)-Flows With Pearl Jam at Made in America 2012
21/25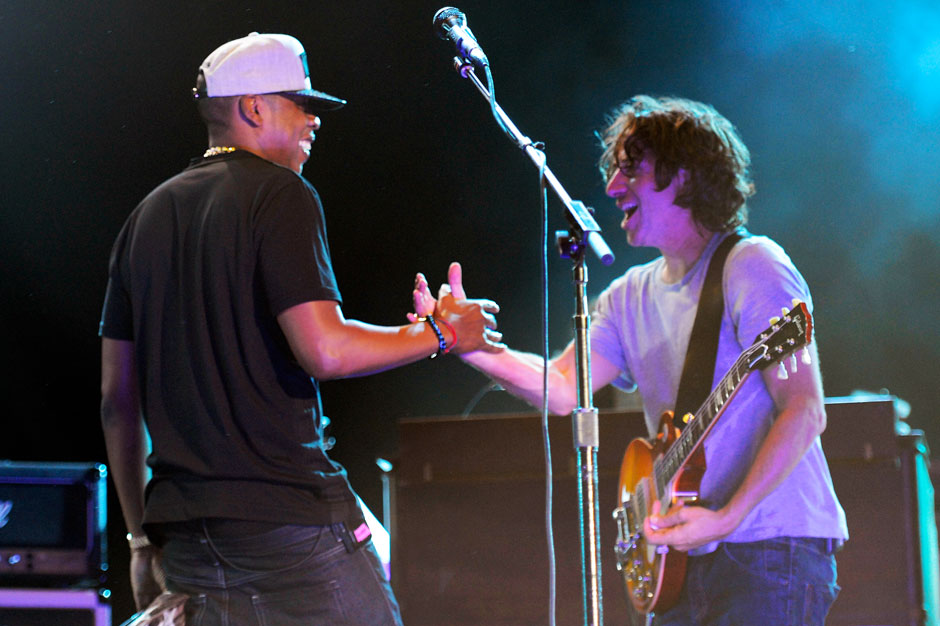 When Budweiser whipped up its two-day Philly music festival to reach out to those young and hip people who are strangely reluctant to ingest their product, they hired Jay-Z to headline and curate. His selections spanned decades, taking in your alt-rock favorites from the '80s (L.A. junk-store punk legends X), '90s (Soundgarden frontman Chris Cornell), and today (fractured glee club the Dirty Projectors, whose "Stillness Is the Move"was covered by Jay's hip sister-in-law Solange a few years back). The highlight, though, was principled classic-rock roadhogs (and Judgment Night soundtrack vets) Pearl Jam, who joined Jay-Z for a run through political rap classic "99 Problems. K.H.
22.October 2, 2012: The Eclectic Joys of the NBA 2K13 Soundtrack
22/25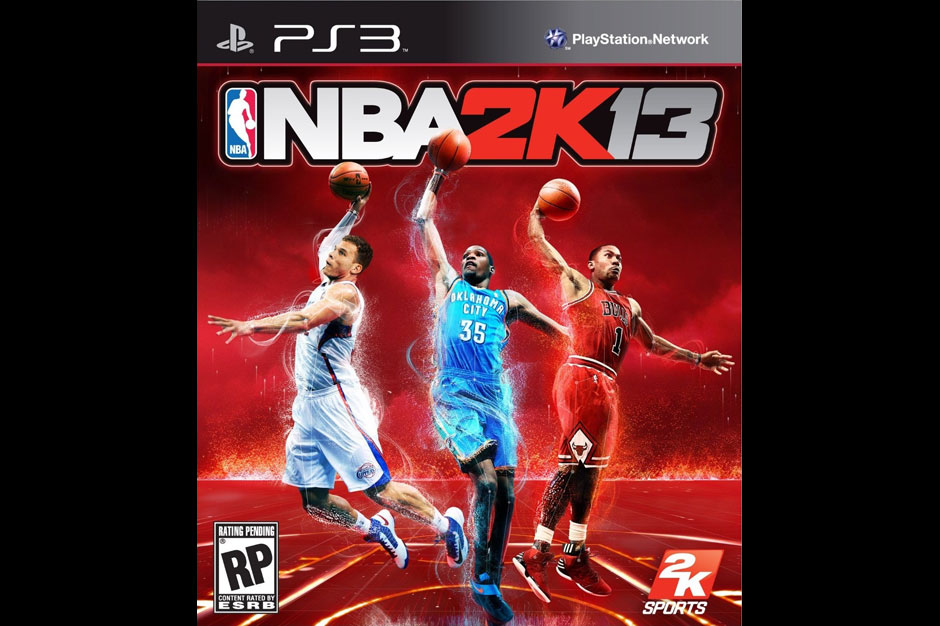 If you only immerse yourself in one basketball video game executive-produced by Jay-Z this year, by all means make it NBA 2K13. (Protip: Play as the Denver Nuggets and average 55 points a game with JaVale McGee.) Among its many pleasures (the Dream Team!) is the allegedly hand-picked-by-Jay soundtrack, which vacillates wildly/pleasantly from Mobb Deep to Coldplay to U2 to Meek Mill to Eric B. and Rakim to Dirty Projectors' "Stillness Is the Move." You can even forgive him for sneaking "H.A.M." in there. Hopefully, that check will keep the DPs in wolf pelts or whatever well into 2K14. R.H.
23.May 6, 2013: Jay-Z's Gatsby Going Ratatat
23/25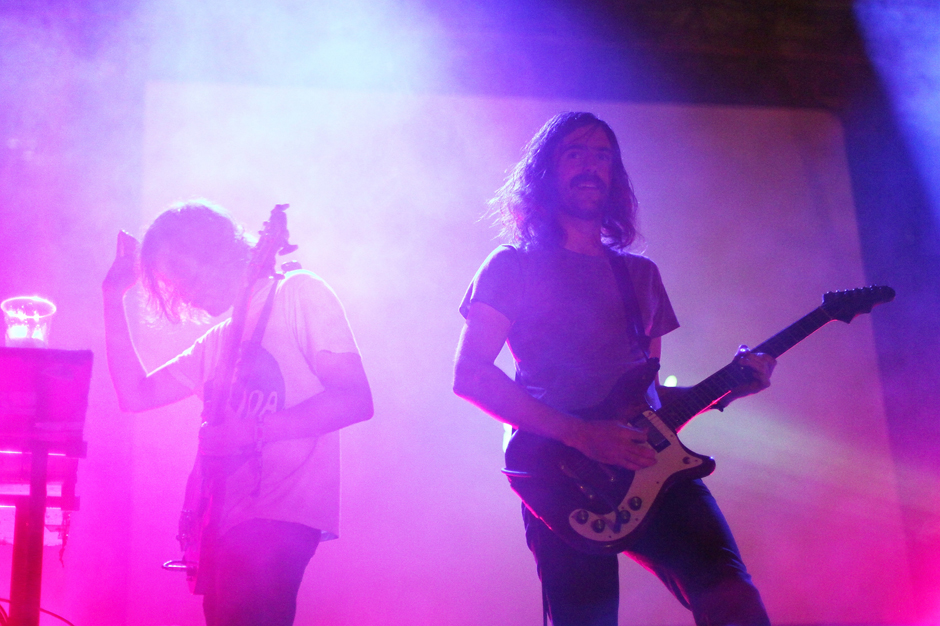 Jay's "$100 Bill," featured on the soundtrack to Baz Lurhmann's The Great Gatsby, got an extra shot of indie cool since it was produced by E*Vax of synth freaks Ratatat. Along with his partner Mike Stroud, E*Vax has been flirting with hip-hop for awhile, incorporating rap rhythms into the group's instrumentals, working with Kid Cudi, and releasing two unofficial rap remix albums: Vol. 1 flipped Jay-Z's "Sunshine"; Vol. 2 took on "Allure" and the Beanie-featuring-Jay track "Glock Nines." B.S.
24.July 4, 2013: Roc Nation Lyrically Pilfers from the Alternative Nation
24/25
With the release of Jay's twelfth album, 2013 was the year punk broke for Hov. Magna Carta Holy Grail contains two lyrical interpolations of alt-rock classics from 1991, Nirvana's "Smells Like Teen Spirit" and R.E.M.'s "Losing My Religion," both re-Jigga'd to suit his needs. In "Heaven," the rapper co-opts Michael Stipe's phrase "losing my religion,' a Southern slang term for feeling his blood boil — like most people, Jay took it literally and used it to support statements like "Have mercy on a Judas." In "Holy Grail," Mr. Carter prays to Cobain by name, seeking absolution for committing a metaphorical murder before murdering Nirvana's metaphor: "And we all just entertainers / And we're stupid and contagious." We can forgive him for misunderstanding Cobain's lyrics, since
. K.G.
25.August 31, 2013: Made in America 2 is Going Haim
25/25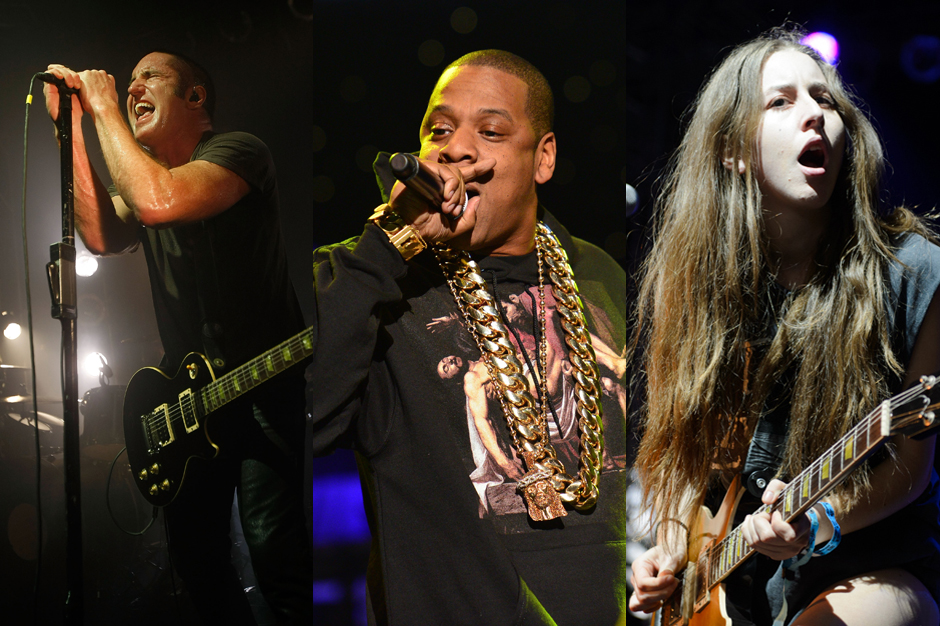 Queens of the Stone Age, Phoenix, indie sister group Haim, a reformed Nine Inch Nails, Alunageorge: Is this the Jay-Z festival or an All Tomorrow's Parties? Sure, the music on the second annual Made In America festival is a blogworthy alternapalooza, but its leanings cut way deeper: The poster for the event itself features as its background a painting of the Velvet Underground made by Sonic Youth cover artist Richard Prince. Will Jay-Z join any of this year's artists for a jam like he did with Pearl Jam in 2012? Well, we always thought the rap in NIN's "Down in It" could be a little more fleshed out. K.G.