Even though it was released last month, Drake and J. Cole's "Jodeci Freestyle" is now causing a bit of a shitstorm. Specifically, over the Born Sinner rapper's line, "I'm artistic, you niggas is autistic, retarded."
Turns out some people aren't too happy about that. As Fact reports, the Anti-Bullying Alliance and autism activist Anna Kennedy are calling on the rappers to offer an official apology and remove the offending lyric from the release. They started a petition on Change.org and it's already garnered over 2,500 signatures since it was launched on July 13.
"It's time we recognised people with autism for the exceptional human beings that they are and make a stand," Kennedy's statement reads. "Give us a Break!"
The petition only has a goal of 5,000 signatures, which should be reached soon. Then again, Change.org doesn't exactly have any legal sway over Drake and J., so it's feasible that nothing will come of this.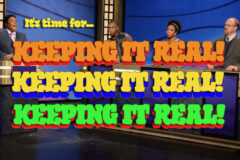 At the very least, we can all agree that rhyming artistic and autistic is pretty weak. Similarly, Kanye West drew the ire of the American Parkinson Disease Association by dropping an arguably off-color reference on Yeezus opener "On Sight."