Adam Lambert will continue to fill in for the late Freddie Mercury as Queen's frontman for this year's iHeartRadio Music Festival. The "Bohemiam Rhapsody" legends first teamed up with Lambert, who recently parted ways with label RCA Records (via the Hollywood Reporter), in late 2011 and then played a number of shows in 2012. Now, the cross-generational supergroup leads a festival lineup that features Justin Timberlake, Bruno Mars, Katy Perry, fun., Ke$ha, and Miguel. The two-day iHeartRadio festival runs from September 20 to 21 and takes place at the MGM Grand Arena in Las Vegas.
Other artists booked for the genre-spanning extravaganza include Queen (with Adam Lambert providing lead vocals), SPIN cover stars Phoenix, Muse, Elton John, Tiësto, J. Cole, Zedd, Chris Brown, 30 Seconds to Mars, Keith Urban, Maroon 5, Tim McGraw, and Benny Benassi. Organizers are also teasing surprise appearances from several as-yet-unannounced guests. Watch the showcase's official lineup announcement video, narrated by Ryan Seacrest, above.
Now in its third year, the iHeartRadio festival has also expanded to include the Village, an additional set of outdoor concerts happening on September 21 from 10 a.m. to 4 p.m. That roster promises live performances from Miley Cyrus, the Wanted, Jason Derulo, the Band Perry, Avril Lavigne, Krewella, Cher Lloyd, Twenty One Pilots, Pete Tong, and AWOLNATION, plus a special guest appearance by Ne-Yo.
Tickets for the iHeartRadio Music Festival go on sale Saturday, July 20 at 1 p.m. EST. Anyone with a pass to the mainstage will have access to the Village, but separate tickets for just the outdoor event will also be available.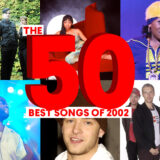 Last year's iHeartRadio Music Festival featured live music from Prince, Lil Wayne, No Doubt, Rihanna, Taylor Swift, and Usher, among others, but the 2012 installment is perhaps best remembered for Green Day's disastrous performance. Frontman Billie Joe Armstrong delivered a profanity-filled rant and smashed his guitar while onstage. Soon after his public meltdown, the Bay Area punk entered rehab for substance abuse. He has since finished treatment and the ¡Uno!, ¡Dos!, ¡Tré! trio have resumed touring.