"We Chicagoans are spoiled, if you know what I mean," says DJ Rashad, sitting in the studio with fellow Chicago footwork trailblazer DJ Spinn. "Footwork has been here for so long. But to other people, once you get out and teach 'em and play some songs, they're like, 'Damn, what's that?' So it's like a new craze all over again for people that never heard it, you know?"
Granted, the number of people who have never heard footwork is shrinking rapidly. Just a few years ago, the hyperkinetic, psychedelic dance music (and its clubbier predecessor, juke) was known primarily to select Chicagoans — DJs, dancers, and fans of the style's intricate, acrobatic battle routines. Outsiders had to satiate themselves with YouTube clips for a peek into the culture. But that changed in 2010 when Mike Paradinas' Planet Mu label released Bangs & Works Vol. 1, a compilation featuring the work of footwork's cream of the crop — RP Boo, DJ Spinn, Traxman, and DJ Rashad, among others. Coinciding with the dissolution of the British dubstep scene, the comp found favor with bass-loving DJs and listeners looking for a way out of the 140-BPM cul de sac, and it kicked off footwork's international fame. Hyperdub moved deeper into the scene by releasing Rashad's Rollin' EP earlier this year, with a full-length to follow in October. And footwork's heavy hitters regularly play clubs and festivals across Europe and the U.K., a trans-continental conquest reminiscent of the way house and techno crossed the Atlantic a quarter-century ago.
According to Rashad, foreign clubbers caught on fast. "The first time we went, it was like, 'Mmmmm.' The second time we came back, they come running up to the DJ booth with the phone, like, 'Play this song, play this!' They know everything."
What might be craziest about footwork's success is that the music is so wildly experimental. Hurtling ahead at 160 beats per minute like a rock tumbler strapped to a freight train, it juxtaposes chopped-up vocal samples with thundering 808 toms, rickety triplet hi-hats, jungle breaks, Morse-code bleeps, and pretty much any other sound that its producers can splice into a vertigo-inducing moiré. Even Rashad is surprised that it was footwork rather than juke — slower, resolutely four-to-the-floor, and more dependent upon rap and pop samples; party music through and through — that crossed over.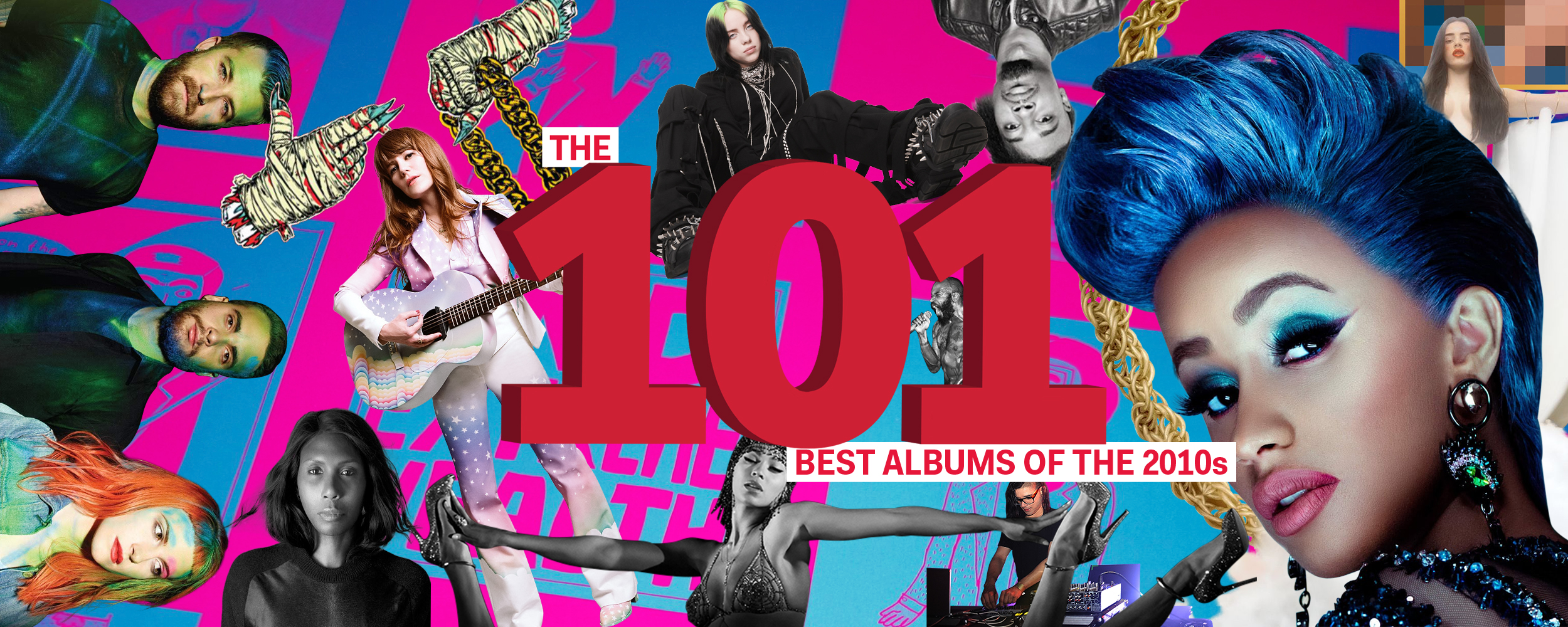 "Juke is more commercial," he explains, "versus the raw, grimy, bassy-ass shit that we do. I just assumed that the commercial shit would reach out to more, like, women and regular people, like [adopting a falsetto voice], 'Oh, I know this song!' Versus some, like, 'boom-boom-boom-boom-boom,' like, 'What the fuck is that?' I'm totally shocked, but I'm glad it worked out the way it did."
Rashad's new EP for Hyperdub is titled I Don't Give a F—k. That's hardly true, but he does come off as refreshingly down-to-earth, particularly compared to the professional strivers in other pockets of electronic music. "Hopefully, footwork will keep going and evolving even higher than what it is," says Rashad. "If not, I'm cool with just the accomplishments we've got so far. We didn't know it was going to go this far. Hopefully in the next three, four, five years, I'll be in the back somewhere, producing and writing for other people. That's my dream."
Below, Rashad breaks down the tracks on his new EP.
We're sorry, but streaming is no longer available for this album.
DJ Rashad – "I Don't Give a F—k"
Pretty much, Juice is one of my favorite movies, as well as — say hello, y'all. [Rotates his laptop to show others in the studio.] This is DJ Manny, DJ Spinn, that's Chris — It's just one of all our favorite movies. At the time we were making the song, it was like, "Man, I don't give a f—k. That's just so perfect!" You know? And then the part that Tupac plays is amazing. So we just went. That's how that happened. A lot of the places we play, luckily, got good sound systems, versus a radio or a small club or something, so that low frequency is like, ROOOOOAAAARRRR.
DJ Rashad & DJ Spinn, "Brighter Dayz"
"Brighter Days," the original, was by this lady from Chicago called Dajaé. Classic hit for me and these guys. Everybody out here, really. I might have been in seventh grade when that came out. It was just a song that we always liked. It was just like, man, we had to do it. We just did it our own way.
House music was really more popular in Chicago than rap. All you heard was house music on the radio, all f—kin' day. It's a different kind of house music now, but back then, hip-house was going in and out. This might have been like '92, '93, when "Brighter Days" came out. I thought all house was house at that time, I didn't know the difference between, s—t, techno, this, that. I thought everything was just house.
DJ Rashad & Freshmoon – "Everybody"
Freshmoon is Tony Moondoctor and Freshtilldef Lacey. Tony's originally from Chicago, but he moved to Texas. He's also in Teklife with us. Pretty much it was a collabo at his house. I was at the studio, like, "Let me f—k with this real quick," and it just came out. That video, "The Best Cry Ever," is so f—king funny. Type it up in YouTube. It's this one dude off this show called Interventions, and your family brings you there and they tell you about drugs and they want you to stop, and at one point he says, "Because I still love you," and dude just starts crying, like, "WAAAAAAAAA." So we just chopped that up real quick.
DJ Rashad & DJ Manny – "Way I Feel"
Once again, late night in the studio, drunk, just f—kin' around. "Okay, this sounds all right!" It wasn't, like, "We're gonna do this," it just came about, really. Just f—kin' around. It normally takes us five, ten minutes [to make a song]. But due to tracking out each song or sound or whatever, it'll take us about an hour or two now, to get everything right, mastered right, sound right, instead of just recording s—t. But yeah, just to put a song together, that don't take no time. But to actually put it together-together, that'll take maybe an hour or two. Not as fast as we used to! But it's a good thing, because in the long run, it turns out much clearer, stronger, and it has that warmth we'd been missing.