Give Carly Rae Jepsen props for being a good sport. Just don't necessarily give her credit for being good at sports. The Canadian pop singer gamely threw out the first pitch during a recent Major League Baseball game pitting the Tampa Bay Rays against the visiting Houston Astros. Tropicana Field in St. Petersburg, Florida, hosts plenty of pop stars to perform after games, and this was her turn.
To a degree nearly as unforgettable as the tune from Jepsen's much-memed 2012 hit "Call Me Maybe," what she threw barely left her hand before flopping onto the ground. Behold this magnificent GIF from Business Insider: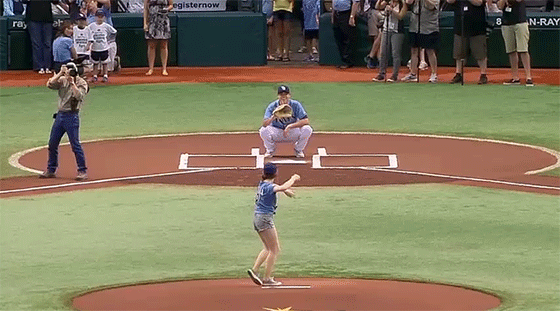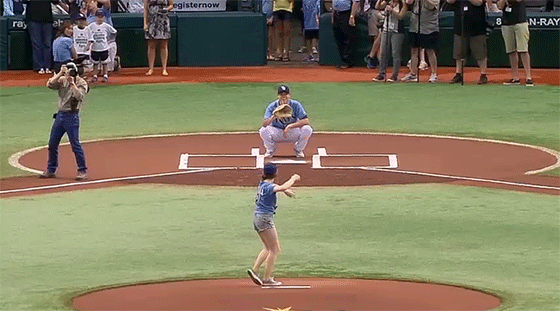 And don't feel too bad about savoring this non-pitch's amazing awfulness: As Sports Illustrated notes, she threw a first pitch right over the plate in Baltimore earlier this season, and besides, no one seems to be laughing more than Jepsen herself. She wrote on Twitter, "So apparently I made ESPN with my fail of a pitch. Lol- Daddy must be so proud." She also posted self-mocking correspondence with family members.
She might've thrown the pitch a bit farther if she had pumped herself up beforehand with the mind-boggling mash-up between "Call Me Maybe" and Nine Inch Nails' classic "Head Like a Hole."