Between the Walls, the rambunctious new LP from About Group, the band's third, is a nicely bumpy ride, alternating between high-energy dance jams and slow, soulful ballads. That such diversity works is due to the simpatico grooving of the sorta supergroup's members: Charles Hayward of This Heat on drums (for his last effort with the band), John Coxon of Spring Heel Jack on guitar, Pat Thomas of the Powerfield on keyboards, and Hot Chip's Alexis Taylor on vocals.
We spoke with Taylor shortly before the album's July 2 release.
At any given moment you're working on Hot Chip, About Group, the 2 Bears, solo projects, and DJ gigs. Do you bore easily or something?
I enjoy doing all of those things. I feel bored by music being made in the world, but I don't think I make any of my music because I get bored.I just like playing music with different individuals. As Hot Chip became a bigger part of my life, I stopped doing any solo music. I have started a few other things, because sometimes there is quite a lot of time between tours. You get back from a tour and you have creative ideas — you want to explore things that you don't get to explore while on tour.
About Group's last LP, 2011's Start and Complete, was recorded in one day. Was that approach radically different from the one you took for Between the Walls?
With this new record, having three days [to record] instead of one felt very different. We would actually produce a song and after we recorded it, we would think what to put into it and what to take out of it. The mixing was spread out over a month, but each mixing session was about four days or something. It felt quite different, because I had various sessions to work with the beats and get alternate perspectives. I didn't feel so much pressure to get everything right in one go. Whereas most, if not all, of the first two albums we just recorded each sound that we played and that is what was on the record. Start and Complete is a song-based record, but without being very true to each song in a number of takes.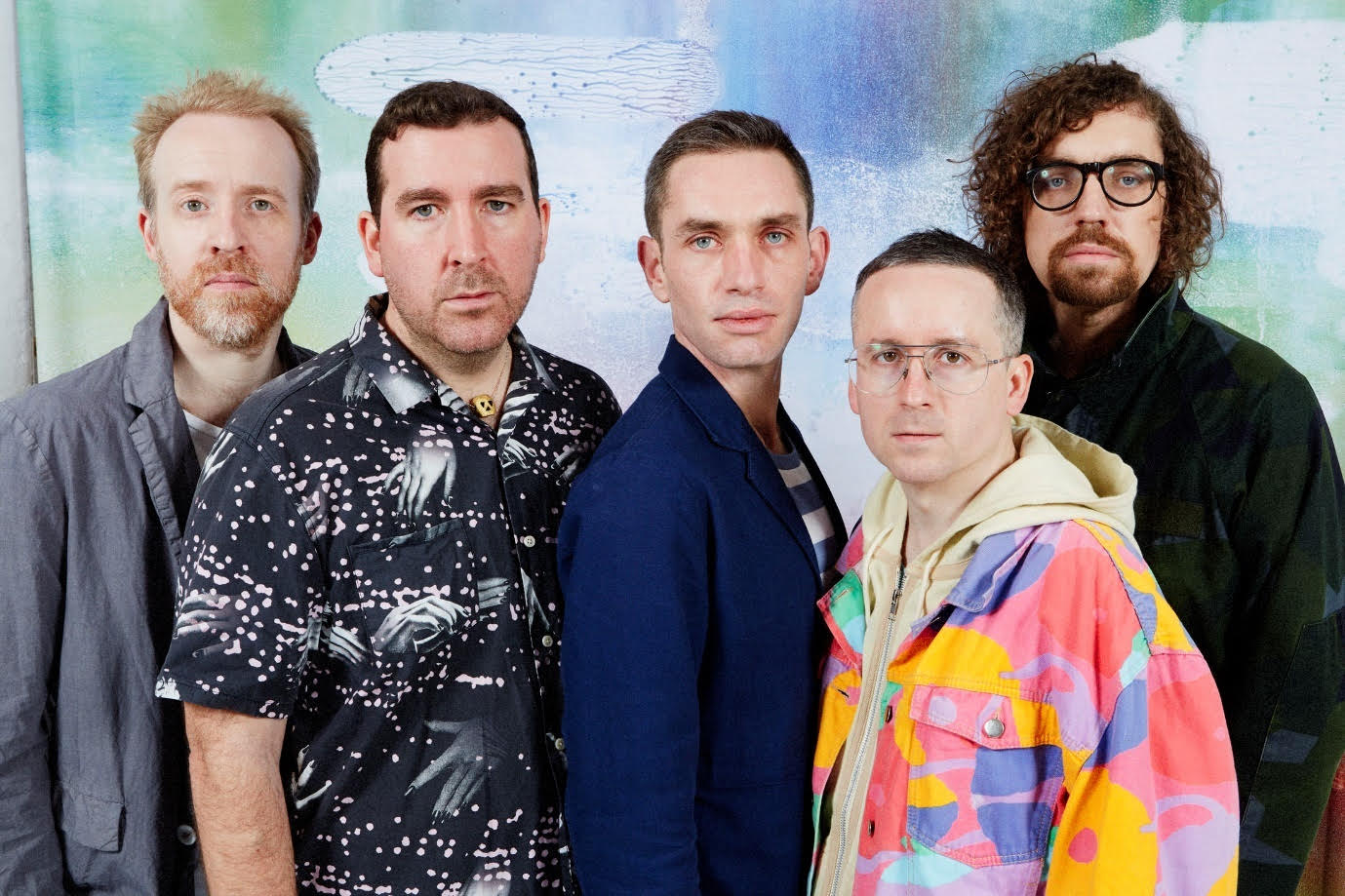 What does it mean for the future of About Group to be losing Charles Hayward? What were his biggest contributions to the band?
He contributed a huge amount. He plays quite simple parts at times: deceptively simple parts that don't involve radical variation. He has the beat on time, but it's not just that it's a solid foundation — he was part of the decision to make the drums sound like a drum machine. On other tracks, he contributed with free-playing, constantly evolving the drum beat throughout and playing it like a melodic instrument. He does a lot of very imaginative things with a drum kit. He also brought things that had nothing to do with drums. He brought an attitude to music making that was very interesting. He has a lack of interest in reference points, which is a good thing for making music. It was a big thing for Charles to leave.
The album is grounded in musical improvisation, but do think a lyrical theme developed anyway?
I don't tend to make albums with any band where you figure out a theme. After making this record, I can hear a sort of sadness and introspection that encompasses the album. I like heartbreaking slow ballads, whether it's writing them or listening to them. I seem to do that in Hot Chip and in this band. I don't really know why that is. I guess I just feel that way. I also think we have this cohesive sound, because we all just played in the room together and pressed record.
The new album's song "Words" scans as a bit cynical in how it suggests our inability to communicate. What's your level of faith in words these days?
I don't feel [cynical] today, but I felt like that when I wrote those words. I think you can get to a point where language is not conveying what you feel — sometimes you feel that words are unhelpful. It was just a momentary thing that I felt. My sense was that words are without meaning. So it's a kind of circular feeling to do with what happens when you try and use language but maybe you just want to say something through holding somebody, through contact. But no, I haven't run out of faith in words. I'm happy to communicate with you.