20 Werks of Wonder: Two Decades of Astralwerks
It's hard to imagine now, when everyone from chillwavers to Kanye is mining old chillout-room B-sides for inspiration, but in 1993, the idea of ambient electronic music was so alien to most American listeners that a New York Times feature on the genre found it necessary to warn, "Strangers to ambient house may find the variety in these works hard to grasp at first. But a few listens in the proper state of reflective attention reveal the span of experimental moves that the creators of ambient house are making with seemingly random sounds."
The occasion for the feature was a compilation, Excursions in Ambience, that had just come out on New York's Caroline Records, an independent label with punk-rock roots that was better known for bands like Hole, Smashing Pumpkins, and Primus. Featuring acts like Future Sound of London, Ultramarine, and Banco De Gaia, the album was designed to showcase the strange new sounds coming out of the U.K. and Europe (as well as pockets of the U.S., in the case of Los Angeles' Tranquility Bass). Caroline's Brian Long, who compiled Excursions alongside the New York DJ Mr. Kleen, called it "the future of electronic music: compositional, melodically interesting, texturally interesting, and very forward-thinking."
Within a few months, Caroline had established a new platform to secure the music's future: Astralwerks. The new label kicked off on July 30, 1993 — 20 years ago today — with Tales of Ephidrina, the debut album from the Future Sound of London's Amorphous Androgynous alias; over the next decade, the imprint established itself as a key American conduit for British and European electronic music, expanding upon its ambient foundations to encompass tech-stepping drum 'n' bass, French house, big beat, and more.
Often working in collaboration with larger European labels like Virgin and EMI, Astralwerks didn't necessarily build a cohesive roster in the way other electronic-music indies often did. (Today, as part of Universal Music Group, they've zeroed in on EDM acts like David Guetta, Swedish House Mafia, and Nervo.) But the artists the label helped break in America amount to some of the most genre-defining names of the past two decades: not just chart-toppers like the Chemical Brothers, Fatboy Slim, and Basement Jaxx, but a whole spectrum of knob-twiddlers and brain-diddlers, including Cassius, Photek, Source Direct, Air, Röyksopp, and even really out-there types like µ-Ziq.
To celebrate two decades of Astralwerks, we've put together an (alphabetized and entirely subjective) list of 20 key releases that represent the label's contribution to electronic music (and beyond). Long live those "seemingly random sounds."
1. 20 Werks of Wonder: Two Decades of Astralwerks
1/21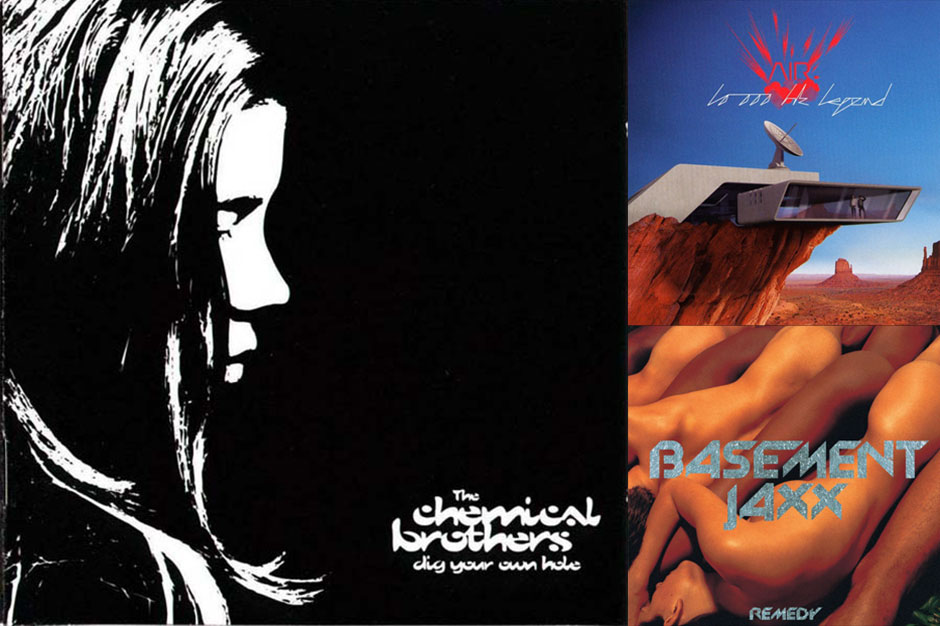 2. Air - 10,000 Hz Legend (2001)
2/21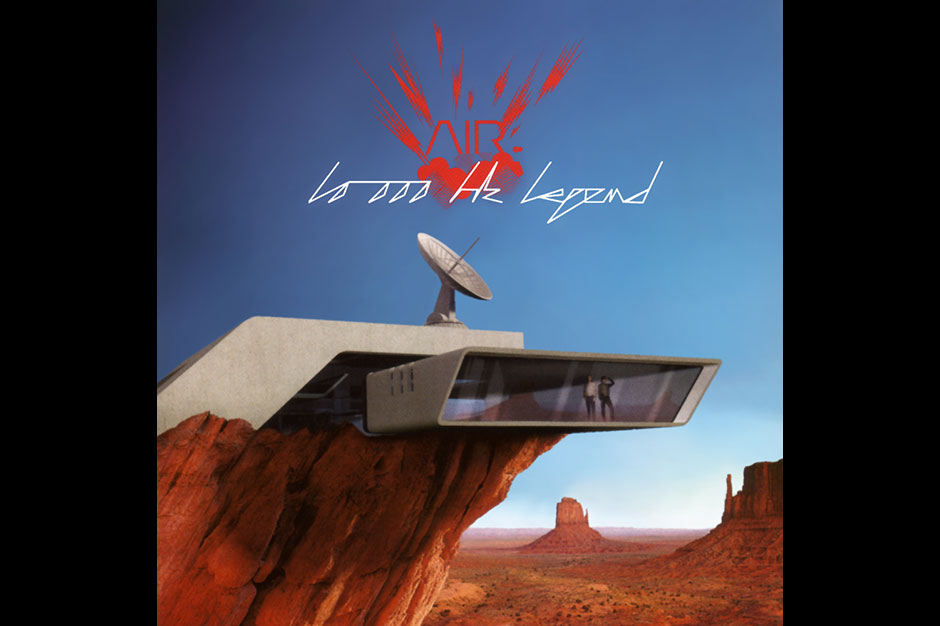 10,000 Hz Legend is the dark horse in Air's early catalog, and with good reason. It's neither as winkingly chill as their 1998 debut, Moon Safari, nor as wispily melancholic as their soundtrack to Sofia Coppola's The Virgin Suicides, and not nearly as polished as the effortless and unbeatable Talkie Walkie. Whereas Safari's "Sexy Boy" heralded a future full of technologically enhanced eroticism, Legend is a look at the broken code inside the mind of a robot who's learned too much about self-doubt. The album's schizo mixdown only adds to that impression: At the end of "Radio #1," it sounds as if some dude is actually hiding inside your speakers, while a computer-generated voice breaks into "How Does It Make You Feel?" to reprimand, "I really think you should quit smoking." (Depending upon what you may be smoking at that instant, it can be disorienting, to say the least.) Amid harmonica and Mellotron, Beck turns up on "The Vagabond" to preview the bummed-out tack he'd take with the following year's Sea Change, sounding entirely unconvincing as he sings, "Summer days will come, happiness will be mine"; he returns to do a surprisingly convincing Madchester impersonation on "Don't Be Light," a lite-rock take on Suicide that begins with sci-fi strings and dissolves into jaw harp and whistling. Among other highlights, "Caramel Prisoner" is both one of the most satisfying album closers ever and an uncannily synaesthetic representation of what it would actually feel like to be imprisoned in caramel.
3. Amorphous Androgynous - Tales of Ephidrina (1993)
3/21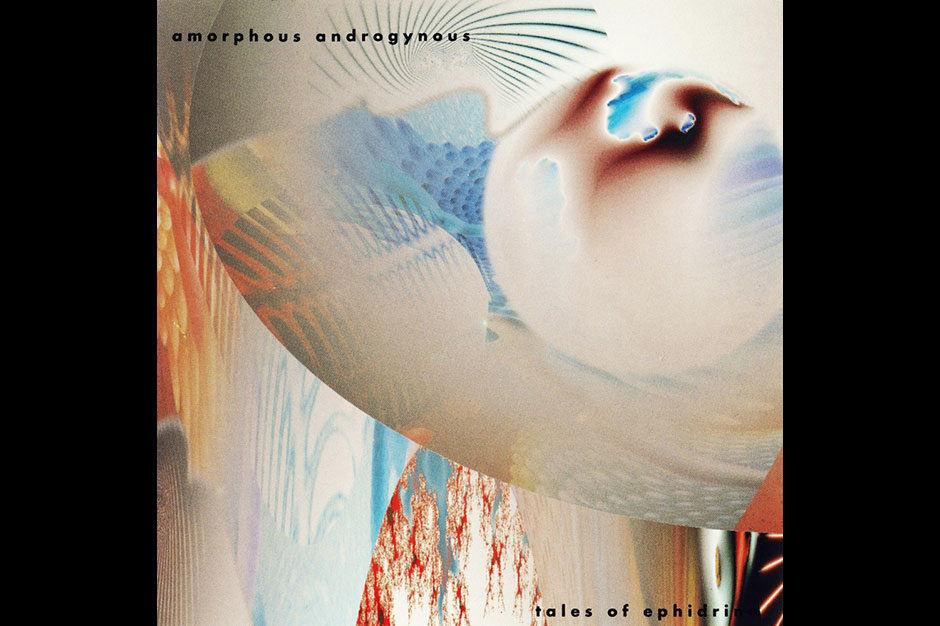 Astralwerks kicked off its run not with a bang, but a whisper. The label's first release opened with a trickle of running water, a scrap of evil laughter, and keening whale song — just what you'd expect from an alter ego of Future Sound of London, whose chillout-room fantasias were often chilling in the scary-movie sense. (They weren't always so chill, though: Recording as Humanoid, FSOL's Brian Dougans was responsible for 1991's "Stakker Humanoid," a gargantuan slab of darkside rave.) Threading post-industrial drones with breaks and tribal house, and juxtaposing Peter Gabriel's Passion with grinding acid bass lines, Tales of Ephidrina proposed a vision of rave at its most viscerally psychedelic. As a Discogs commenter put it almost a decade ago, "It's not just ambient, it's ambient that wants to house you" — the missing link between Dead Can Dance, "Acid Tracks," and Boards of Canada.
4. A Band of Bees - 'Sunshine Hit Me (2003)
4/21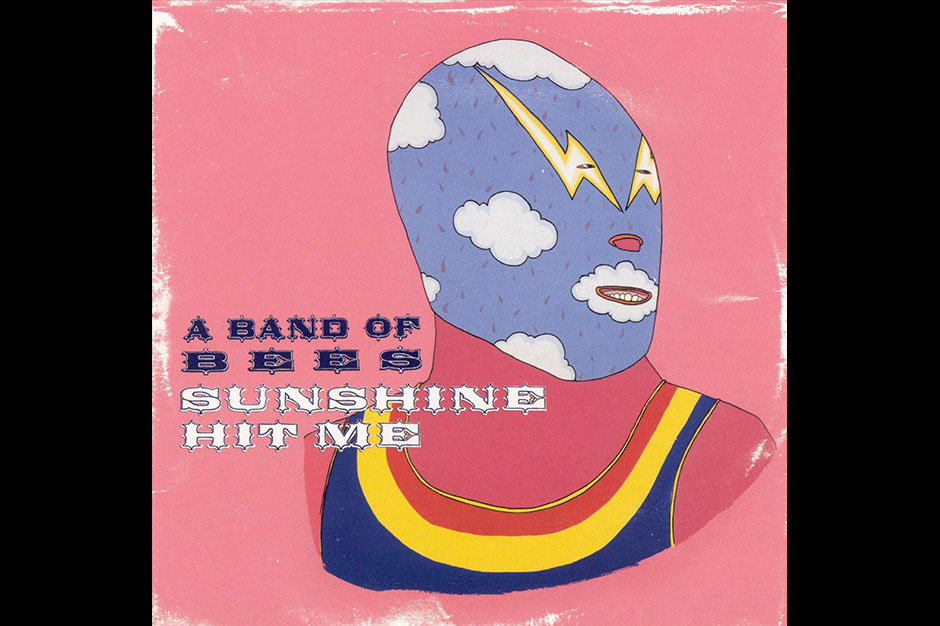 It's not hard to believe that the Bees' Paul Butler and Aaron Fletcher recorded their debut album in a garden shed on the Isle of Wight. (Originally released in 2001 on Wall of Sound's indie offshoot We Love You, it was reissued by Astralwerks in 2003, this time credited to A Band of Bees, owing to a rights conflict over the name.) Swirling together psychedelic pop, dub reggae, homespun soul, and Tropicalía — including a cover of Os Mutantes' "A Minha Menina" — the album has the humid, sun-dappled air of a hothouse in full bloom. If it's writer's block that's keeping the Avalanches from finishing that long-awaited sophomore album, they need only turn to Sunshine Hit Me for inspiration, given how uncannily it recreates the warm, fuzzy vibes of the source material that Australian duo sampled on their own debut. While not a strictly "electronic" release, the record's mood-enhancing avant-pop vibes and collage sensibility nevertheless follow from Astralwerks' earliest ambient experiments.
5. Basement Jaxx - Remedy (1999)
5/21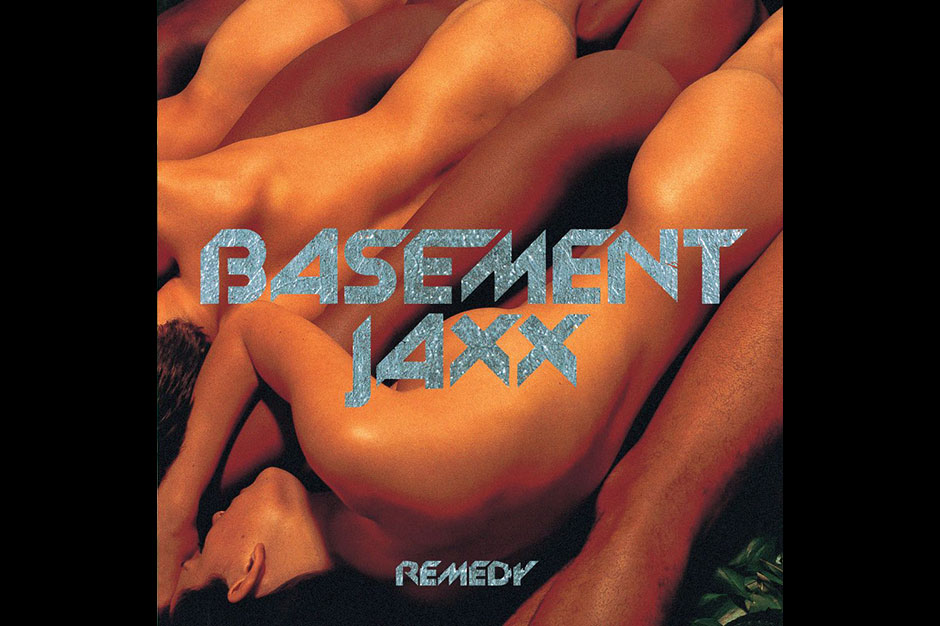 "In a year where the noir futurism of techno and drum 'n' bass seemed like yesterday's dance floor news, the old school, smiley-faced, four-on-the-floor bounce of house music was the freshest sound in town," wrote SPIN in 1999, citing Stardust, Cassius, Les Rhythmes Digitales, Armand Van Helden, and Basement Jaxx as reasons to declare house music the "Revival of the Year." (The more things change, etc.)
Basement Jaxx' Felix Buxton and Simon Ratcliffe certainly didn't lack for old-school bona fides, as they'd been DJing and putting out soulful deep-house cuts since the early '90s. But especially compared with today's retro-obsessed house nation, their debut album looked both backward and forward, fusing Timbaland-style jitter beats, flamenco guitars, salsa grooves, soul samples, ragga toasting, Middle Eastern reeds, and good old-fashioned jacking house into a righteously funky, multicultural amalgam — exactly the kind of thing Prince had in mind when he urged us to party like it's 1999.
6. Boymerang - Balance of the Force (1997)
6/21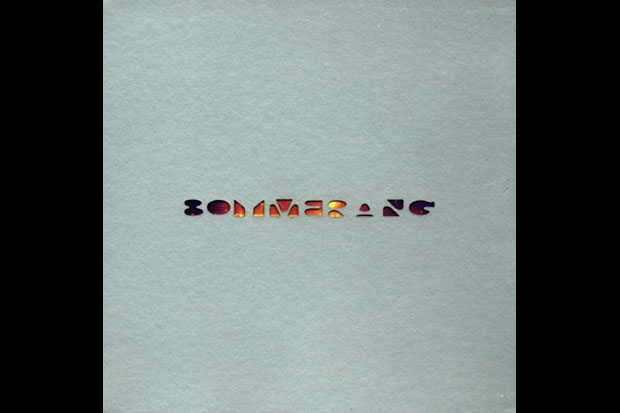 Graham Sutton's post-rock band Bark Psychosis had a far more credible name, but his solo project, Boymerang, didn't lack for gravitas, no matter how questionable the alias. Like Photek's Modus Operandi, released the same year, Balance of the Force took drum 'n' bass to evil new extremes, wrapping pulverized breakbeats in dank, industrial drones and employing bowel-stirring bass lines to unmistakably dystopian effect.
7. Cassius - 1999 (1999)
7/21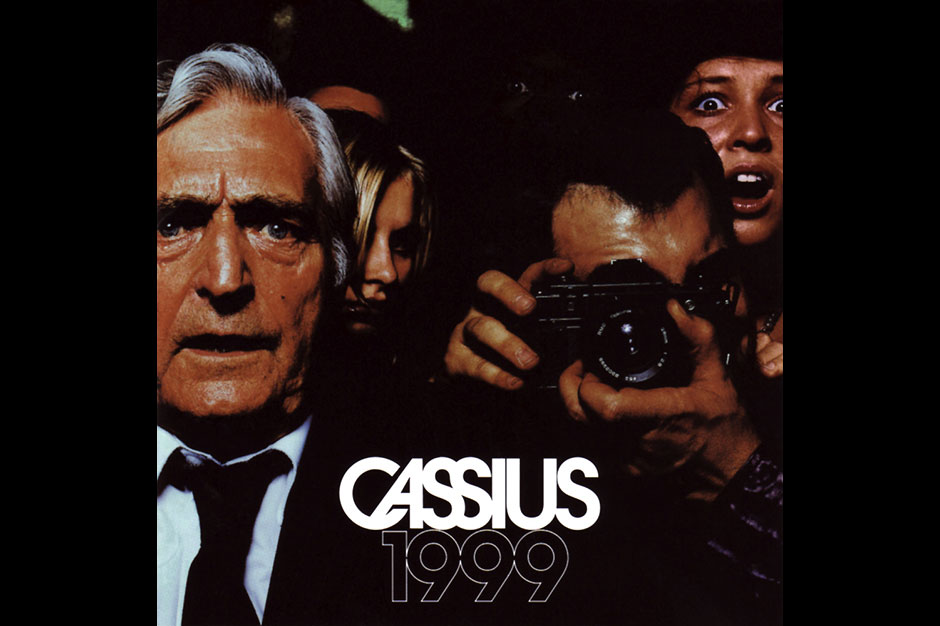 Philippe Zdar and Boom Bass, a.k.a. Cassius (and formerly La Funk Mob), never became as famous as Daft Punk, and they never garnered the underground cred of Zdar's other duo, Motorbass. But their debut remains a keystone of the French house canon, juxtaposing feverish filter-disco jams like "Nulife" and "Lamouche" with stoned breakbeat fantasias like "Planetz" and "Mister Everybody." The louche "The Sound of Violence," off their subsequent album, was the group's biggest hit, but 1999's "Feeling for You" is the better song: The way the Gwen McCrae sample cuts through clattering breaks and murky pianos feels like the fog burning away to reveal a gigantic disco ball where the sun should be.
8. The Chemical Brothers - Dig Your Own Hole (1997)
8/21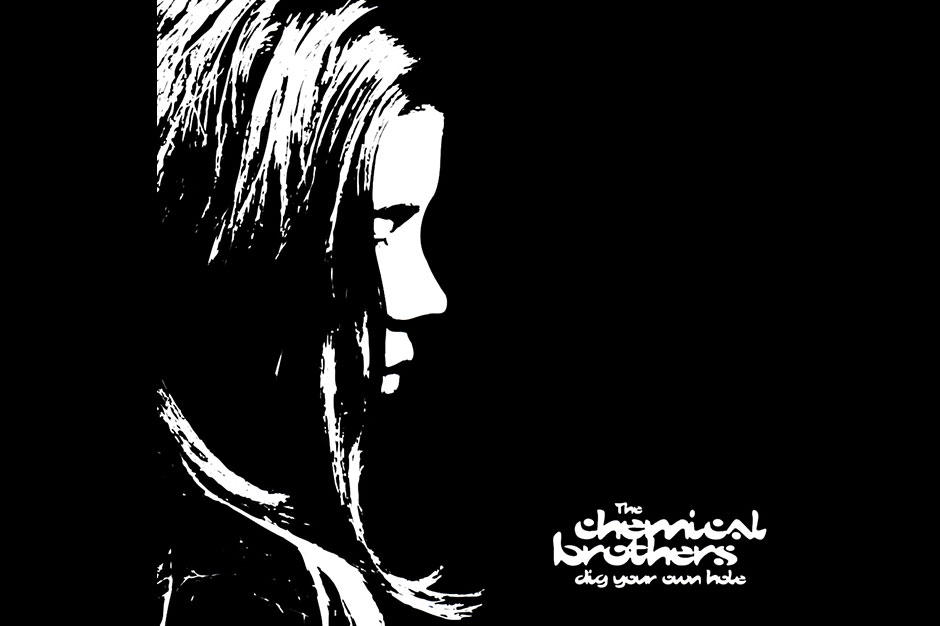 Astralwerks introduced Stateside listeners to the Chemical Brothers with the duo's 1995 album, Exit Planet Dust, but America's love affair with arena-sized beats really began here. Like the Bomb Squad crashing through the walls of a Balearic discotheque, "Block Rockin' Beats" was a call-to-arms (and -moving-butts) that even discophobes couldn't deny. Songs like that one and the equally bombastic title track would help kick off big beat's brief reign, and Oasis' Noel Gallagher served as the spoonful of sugar on "Setting Sun," which remains the Chems' highest-charting single in the U.S.
Curiously, even though "Setting Sun" only went to No. 80 (and "Block Rockin' Beats" and "Elektrobank" only made it to No. 107 and No. 122, respectively), Dig Your Own Hole snagged No. 14 on the Billboard albums chart — a surprisingly robust showing for a sound that a) had little traction in America, and b) isn't known as an albums genre in the first place. It's more surprising still when you consider how far out the record could get, particularly on the pummeling, purist techno of "Don't Stop the Rock."
When the album was rated No. 10 on SPIN's list of the best albums of 1998, Chris Norris wrote, "Devoutly old school and defiantly fun-loving, breakbeat hooligans Tom Rowlands and Ed Simons forgo techno futurism and block-rock their way through a party-jam précis: funky, noisy, psychedelic, poetic, and with BPMs fast enough to kick ass and slow enough to freak to. Neither rock, hip-hop, nor techno, just a flashy soundtrack tuned to 20 years worth of oscillators and housequakes."
9. Steve Fisk - Express God (1994)
9/21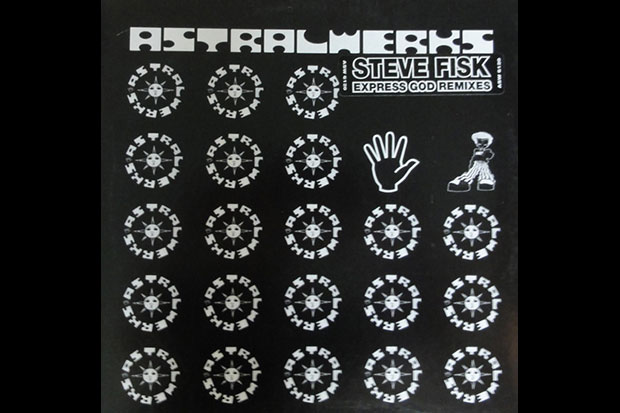 The lone EP on our list, Steve Fisk's "Express God" deserves mention if only because it serves as one of the only links between grunge and ambient electronica. In the 1980s, the Seattleite played with instrumental rockers Pell Mell (of K Records and SST fame), though he became best known as a producer of Northwest bands like Beat Happening, Soundgarden, and Nirvana. But don't let the flannel fool you: At the same time, he was recording bizarre experiments in plunderphonic collage and ambient industrial more in keeping with Throbbing Gristle than Screaming Trees. (Just check "Digital Alarm," included on Sub Pop's first-ever cassette-zine compilation way back in 1980.)
"Express God," included on 1994's Excursions in Ambience – The Third Dimension (and remixed by Tranquility Bass' Michael Kandel and Phil Western for the 12-inch EP), is about as dark as dark ambient gets — a claustrophobic swirl of guitar drones, sirens, railway chug, backmasked rhythms, and honest-to-goodness trance arpeggios overlaid with a terrifying spoken-word passage. "You have your answer. Take it!" commands a gravelly voice over a viscous throb. "Keep it, no matter if it seems strange. You must keep it for when we enter back into the illusionary material world. God has spoken! God has been with you! God has touched you! I'm telling you! Grab hold, grab hold. God has spent time with you…" Few excursions in ambience led down a deeper, darker hole. As a Discogs commenter warned in 2004, "ONLY FOR THE ADVANCED LSD USER."
10. Motorbass - Pansoul (2003)
10/21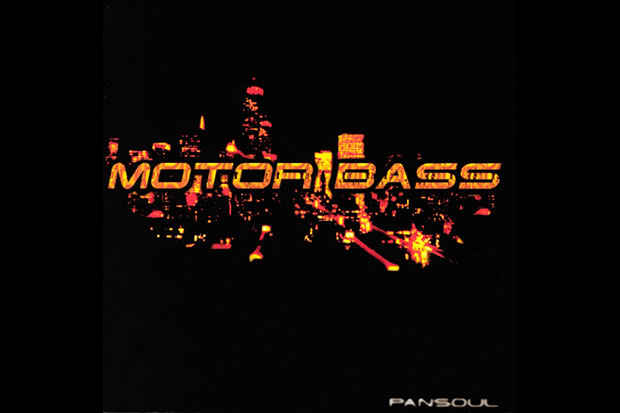 We might be cheating a little bit, given that Astralwerks didn't put out Pansoul until seven years after its original release on Different/PIAS. But the fact that they picked it up at all, even after the fact, underscores the way Astralwerks served as a conduit for French house in the United States.
Motorbass' Philippe Zdar and Etienne de Crécy put out their first EPs in 1993, one year before Daft Punk's first single and two years before Thomas Bangalter's Roulé label kicked off the "French touch" in earnest. So on their 1996 debut album, they've already got the filtered-funk thing down pat. Disco breaks swim in vats of oily bass, and weirdly treated blips dart through the high end, stealthy as bats. Aside from a few ambient interludes, it's dance music through and through, but it also lives up to musique concrète's determination to treat sound as a material substance, a goldmine of warped grain and sumptuous texture. (Disappointingly, given that it's the most important album in French house, the album seems to have gone out of print in the U.S., but you can still get an expanded edition of the album through EMI France on Juno Download.)
11. µ-Ziq - Lunatic Harness (1997)
11/21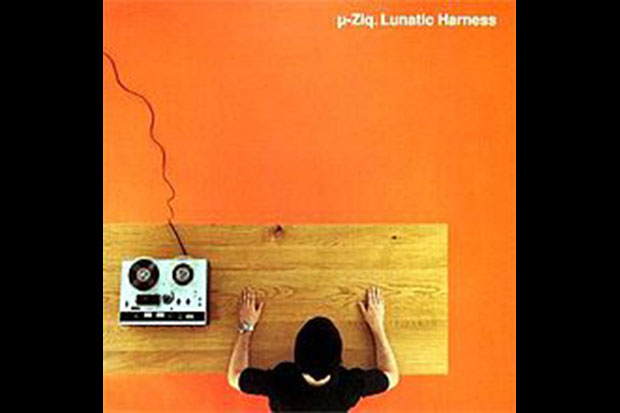 If ever an Astralwerks release caused a surge in subscriptions to Hyperreal's IDM listserv, surely it was Mike Paradinas' Lunatic Harness, his third album for the label. In 1995, after two albums for Aphex Twin's Rephlex, he joined Astralwerks (via the shortlived Virgin subsidiary Hi-Rise Recordings) with In-Pine Effect, a dark, dramatic record that ran breakbeats through a radiophonic wormhole; the same year, Astralwerks reissued 1994's The Auteurs Vs µ-Ziq, a bewildering, fuzz-encrusted set of remixes that laid their jangly, indie-pop source material to waste. (If ever an Astralwerks release sparked a mass exodus from the IDM list, it was that one.)
Lunatic Harness, by contrast, was a revelation, juxtaposing pulverized breakbeats with keening synthesizer melodies. "Approaching Menace" hits with the apocalyptic force of a No U-Turn record, while "Secret Stair Pt. 2" sounds like Switched-On Bach on Mars; most of the album falls somewhere between those two poles, fusing boomboxing with Medieval flutes, pirate-radio beats with pinging music-box chimes. It's less breakbeat science than breakbeat alchemy.
12. Photek - Modus Operandi (1997)
12/21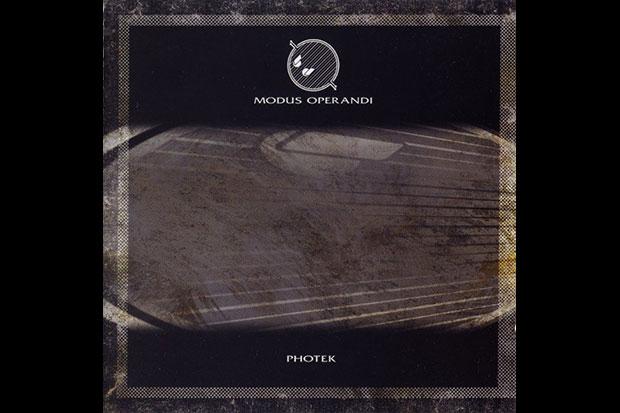 Coming close on the heels of Mo Wax's landmark Headz 2 compilation, Photek's debut album arrived just in time to capture an audience that had been primed to expect radical transport from broken beats. Drum 'n' bass was in full flower, from the rolling, meditative fractals of Goldie's Metalheadz label to the "drill-and-bass" shenanigans of restless jazzbos like Squarepusher; meanwhile, the "abstract beats" phenomenon had blunted clubbers playing pause-button games with linear time itself and traced new geographies inside Autechre's impeccable vectors. Easing off jungle's breakneck pace and settling into a levitating, half-time groove, Photek proved himself a master of atmosphere on Modus Operandi, with technoid bleeps rippling like sinew against smooth Rhodes chords. But it was the drum work that made him so singular, as he brandished backmasked cymbals and brutally truncated snares as though sharpening knives.
13. Playgroup - Playgroup (2001)
13/21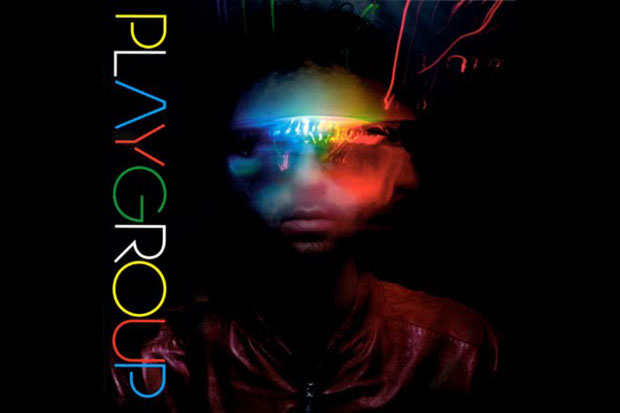 We've become inured to improbable collaborations of late: When Justin Vernon is hooking up with Kanye and Todd Rundgren is remixing Todd Terje, you know we've entered anything-goes territory. So it's instructive to remember how deliciously wrong it felt when crate-digger extraordinaire Trevor Jackson (head of the excellent and sadly RIP label Output, once home to the likes of Four Tet, Black Strobe, and Atom Heart in his cover-versions guise, LB) recruited Edwyn Collins, KC Flightt, Shinehead, and Kathleen freaking Hanna for a debut album that invoked the melting-pot aesthetics of post-punk, hip-hop, and disco. It hasn't aged quite as well as other historically minded records released around the same time (like LCD Soundsystem's "Losing My Edge" or Metro Area's eponymous album), but it served an admirable purpose back at the beginning of the P2P era, with samples of the Slits, Scritti Politti, and Joi giving curious listeners a whole new set of keywords to work with.
14. Röyksopp - Melody A.M. (2001)
14/21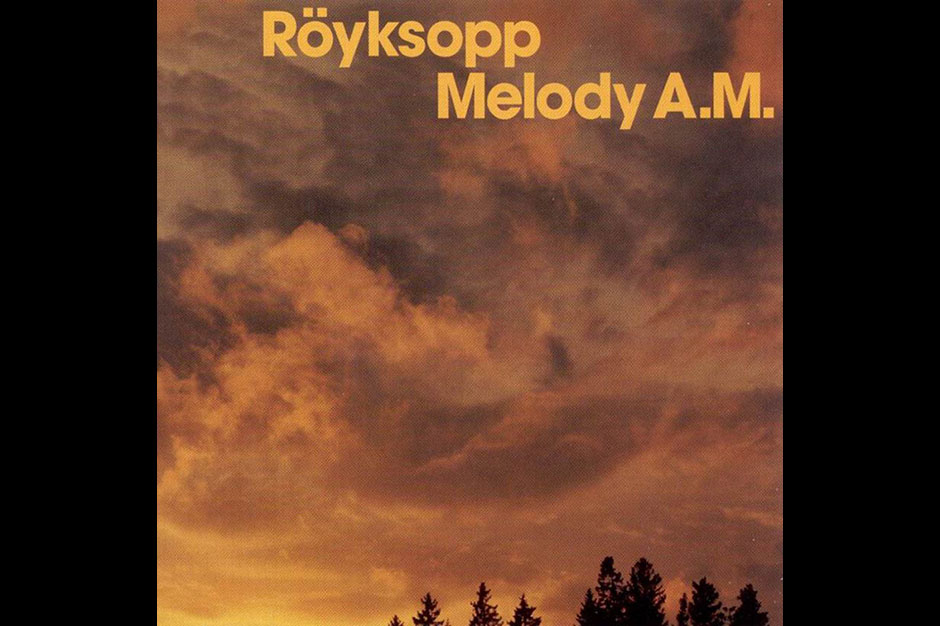 Much like Air, Norway's Röyksopp helped Astralwerks seduce a swath of alt-rock fans whose tolerance for electronic music had previously stretched only from Beck to Björk. Their debut album often sounds like Prince Paul remixing Stereolab, playing breakbeat whimsy against space age bachelor pad affect; the opening "So Easy" is a Hal David and Burt Bacharach cover. But the duo's songwriting trumped the vast majority of the era's snoozy downbeat —just check the way the instrumental "Eple" flips five notes of Bob James' "You're Right as Rain" into an indelible earworm of a melody. And for the curious, Melody A.M. offered a hidden passageway to clubbier stuff: "Röyksopp's Night Out" proceeds like a DJ mix in miniature, morphing from dubby chug to a lysergic funk climax, and the winking "Poor Leno" sets the Kings of Convenience's Erlend Øye atop a pumping piano-house anthem.
15. Soul Oddity - Soul Oddity (1996)
15/21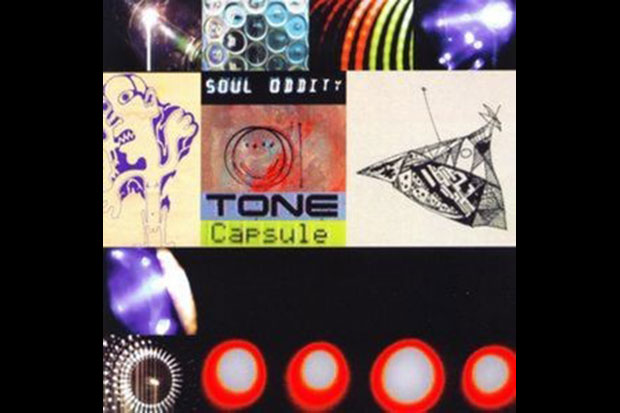 Before they became Phoenecia — an electronic duo that aspired to be America's answer to Autechre, basically, with a sound as difficult as knitting water (and which, appropriately enough, often resembled knitting needles clacking underwater) — Miami's Josh Kay and Romulo Del Castillo got their start as Soul Oddity. Their three eponymous EPs for Astralwerks (eventually collected on one CD) reveal a clear debt to their hometown, with whipcracking syncopation and a full-fathom low end inspired by Miami bass. The pitch-shifted rapping on "Freq Shift" pays tribute to "Rapper's Delight," while their lo-fi squeal and tongue-in-cheek sci-fi imagery ("Little Alien," "Welcome Back to Earth") found common cause with the wry electro revivalists of the era, like Ectomorph and I-F (of "Space Invaders Are Smoking Grass" fame).
16. Spacetime Continuum - Sea Biscuit (1994)
16/21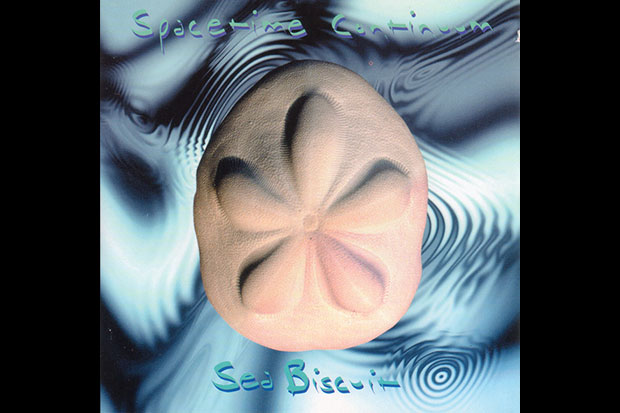 Give it up for the home team. Jonah Sharp's Spacetime Continuum was the first domestic artist signed to Astralwerks, back before the label's roster essentially evolved into a codesharing agreement with the U.K. and French branches of Virgin/EMI. Born in the U.K. but based in San Francisco, the former jazz drummer represented the West Coast to the hilt: His music's alien frequencies carried echoes of his adopted hometown's proud avant-garde tradition, extending the mission of the San Francisco Tape Music Center (a '60s institution founded by Morton Subotnick and Ramon Sender) into the Full Moon raves of the early '90s. Collaborations with shaman, ethnobotanist, and psychedelic voyager Terence McKenna, meanwhile, strengthened links between the West Coast's rave community and the vision-questing idealists of the Woodstock generation.
Sea Biscuit's quicksilver tones, intricate machine grooves, and deeply emotional core have held up remarkably well, placing it on par with Aphex Twin's Selected Ambient Works Volume II, Autechre's Amber, and Global Communication's 76:14, the three other landmark ambient albums released in 1994. And the record's influence remains audible today in the work of artists like Sandwell District, Donato Dozzy, and Bee Mask.
17. Tranquility Bass - Let the Freak Flag Fly (1997)
17/21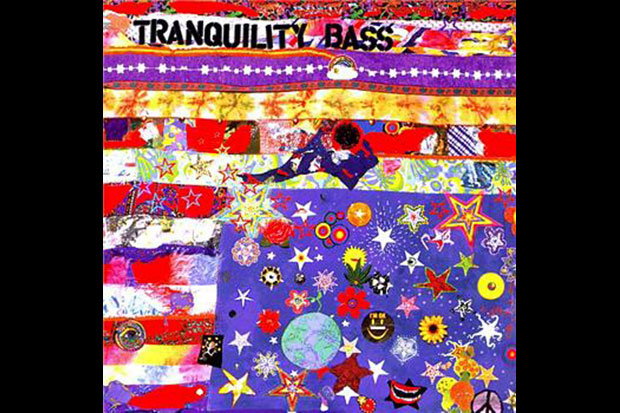 If Spacetime Continuum's 1993 collaboration with Terence McKenna gave Astralwerks a firm foothold in the Haight, a glance at the sleeve of Tranquility Bass' Let the Freak Flag Fly might suggest that the label had dipped even further into hippie-dippy territory, between the cover's patchwork Old Glory and Peter Max-inspired typography. (Hell, it was right there in the fine print, with a credit to "The Insatiably Eclectic Hippy Freeform Freakout Band.")
But the album — recorded on an island in British Columbia by the Los Angeles musician Michael Kandel — is no mere '60s pastiche. Encompassing breakbeats, bongos, marching-band horns, Santana riffage, chants, and jazz flute, the opening "Five Miles High" takes after Miles Davis and Teo Maceo's super-saturated collage style; "La La La" tips its hat to Los Angeles' Mexican heritage, while the supplicating "The Bird" ("Lord, make us one") is a weird amalgam of hillbilly blues, trip-hop, and spiritual jazz poised somewhere between Arthur Russell and DJ Shadow.
Smack dab in the middle of the record, Kandel switched off his machines to deliver an acoustic rendition of the wartime lament "The Soldier's Sweetheart," which the country pioneer Jimmie Rodgers (a.k.a. the Singing Brakeman, the Blue Yodeler) wrote during World War I and recorded in his first studio sessions, in 1927. The song makes an odd fit for the album's sample-heavy psychedelia, but it underscores Kandel's determination to lend a sense of history to the rave scene, and look beyond its predisposition for the ephemeral (and the infantile). And along the lines of the album's jammier vibes, the 24-minute "Mike's House," recorded for the Freak Flag sessions but left off for reasons of length, is available from Tranquility Bass' Bandcamp page. It's essential listening for fans of Sandro Perri and DJ Harvey.
18. Various - Detroit: Beyond the Third Wave
18/21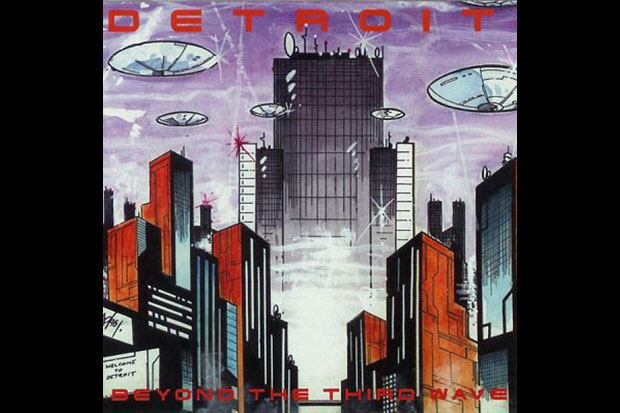 Even back in 1996, there were plenty of American ravers who had no idea that techno was a homegrown phenomenon — a predominantly African-American style invented by the "Belleville Three" (Juan Atkins, Kevin Saunderson, Derrick May) and elaborated upon by the likes of Jeff Mills and Carl Craig. Focusing on the "third wave" of Detroit producers — Detroit fixtures like Anthony "Shake" Shakir, Terrence Dixon, and Alan Oldham, who also drew the album's sci-fi cover art — the compilation was more than just an anthology; it was a public service for curious listeners far removed from the Midwestern record stores that dealt in obscure white labels. Terrence Dixon's "Midnight Hours" and Shake's "Sandblaster" sound prescient today: moody, bruising, and soaked in the lo-fi frequencies that are a staple of contemporary labels like L.I.E.S. and Wild Oats.
19. Various - Excursions in Ambience – The Second Orbit (1994)
19/21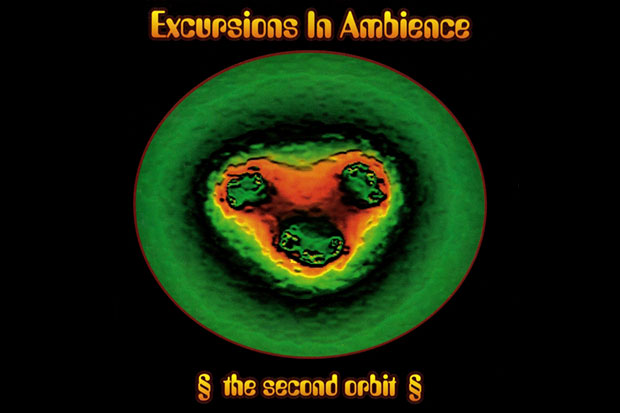 Astralwerks co-founder Brian Long kicked off the Excursions in Ambience series in 1993, the year before Astralwerks was founded. Released by Caroline, Excursions in Ambience — A Collection of Ambient-House Music brought the chillout room (a foreign concept for all but a handful of ravers at that point) to the living room with a collection of lush, horizontal jams from the likes of Higher Intelligence Agency, Future Sound of London, and Banco de Gaia.
Although rave had been posited as a kind of Year Zero, the compilation's second volume made a point of connecting the ambient music of the 1970s and '80s with the burgeoning movement taking place at the dance floor's fringe. New York's Fourth World funk polymath Bill Laswell and his group Material were remixed by the Orb; recording as Schizophrenia, Berlin dub-techno pioneers Thomas Fehlmann and Moritz von Oswald sampled Krautrockers Ash Ra Tempel in a shimmering, nine-minute anthem that connected the dots between Terry Riley, kosmische synthesizer music, and the nascent trance genre. The inclusion of the Orb's remix of Maurizio's "Ploy" — another Moritz von Oswald production, and one of German techno's most iconic tracks — makes this ahead-of-its-time, out-of-print CD well worth seeking out in used bins.
20. Seefeel - Quique (1994)
20/21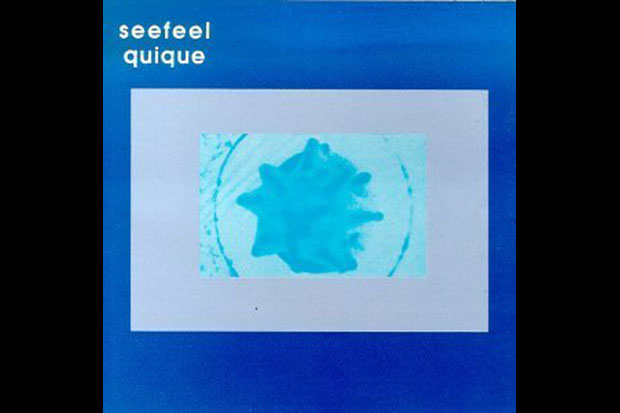 The British trio Seefeel came to Astralwerks via Too Pure, the London label that was home in those years to acts like Stereolab, Th' Faith Healers, and PJ Harvey. But despite the guitars, their debut album was far more in keeping with the ambient techno of their U.S. labelmates. Staking out a position midway between My Bloody Valentine, Cocteau Twins, Aphex Twin, and King Tubby, Quique reached out equally to shoegazers, post-rockers, and chillout-room wallflowers. Layering loop upon loop of high, lonesome sound over seismic dub bass and reverb-soaked drum machines, and fleshed out with Sarah Peacock's ethereal voice, it's a sandpapered wall of sound painted in delicate, pastel shades, both mightily grounded and dreamily diffuse. (On August 27, Light in the Attic's Modern Classics sub-label will reissue Quique as a double LP — its first vinyl pressing in 20 years.)
21. Luke Vibert & BJ Cole - Stop the Panic (2000)
21/21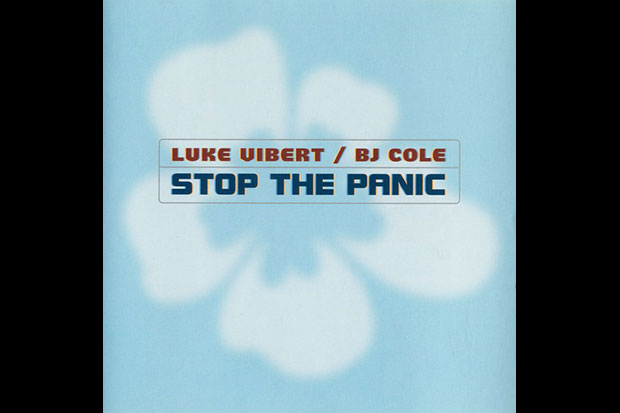 From Tranquility Bass to Basement Jaxx, fusion played a big role in establishing the dimensions of Astralwerks' sound in its first decade, but Stop the Panic was still unexpected. Coming via the short-lived drum 'n' bass label Law & Auder (home to leftfield compilations like Avantgardism and East-Westercism), the album found Luke Vibert teaming up with the pedal-steel guitarist BJ Cole, an erstwhile collaborator with T. Rex, Elton John, and R.E.M. Vibert's production isn't far off from the sounds he had been exploring since the early '90s under aliases like Wagon Christ and Plug, flipping between boom-bap breaks and squirrelly drum 'n' bass, and applying his customary layer of easy-listening cheese; Cole plays up Vibert's time-out-of-joint tendencies with jaunty melodies and nimble slack-key acrobatics. The whole thing makes for a surprisingly refreshing cocktail of seemingly opposed styles; Arthur Lyman surely would have approved.