Of all the "post-rock" bands that came to prominence around the turn of millennium, Sigur Rós' success is both the biggest and most surprising. Sharing the same commitment for majestic churn as the likes of Mogwai and Godspeed You! Black Emperor, the Icelandic outfit scraped their guitars with bows and often cooed their songs in a gibberish language preciously dubbed Hopelandic. This was not a recipe for arena-level success.
Except it was. Sigur Ros headlined a packed house of more than 15,000 at New York's Madison Square Garden this past March, the crowning moment (so far) of 15 years of glacier-melting crescendos. Led by Jón Þór "Jónsi" Birgisson, Sigur Rós have been praised as otherworldly angels, taken for granted as half-undressed emperors who denied journalists our God-given right to song titles, and then, somewhere along the way, accepted as an enduring cultural institution. They've opened for Radiohead, worked with a 90-piece orchestra, had their music used for Cameron Crowe's Vanilla Sky, and even recently appeared in cartoon form (and scored) an episode of The Simpsons. At each step, they've fine-tuned a style that's stately, moving, sublime in any language.
Sigur Rós' seventh proper album, Kveikur, out June 18 via XL Recordings, is no exception, featuring graceful iterations on the sylvan ululations and panoramic expanses that got English-speakers to love a band whose name they can barely pronounce in the first place. We caught up with the thoughtful, sneakily funny Jónsi, 38, during a short touring break to look back on a career as strangely wonderful as his band's music.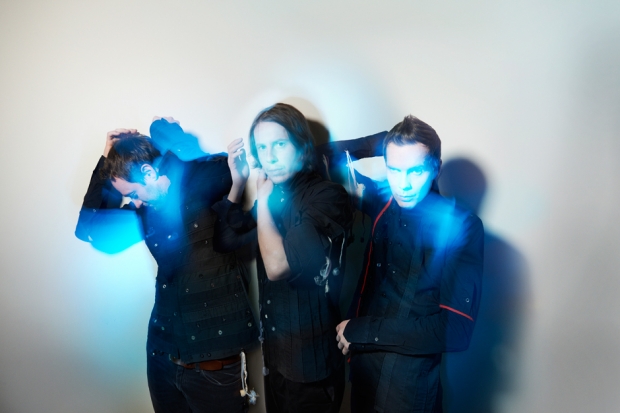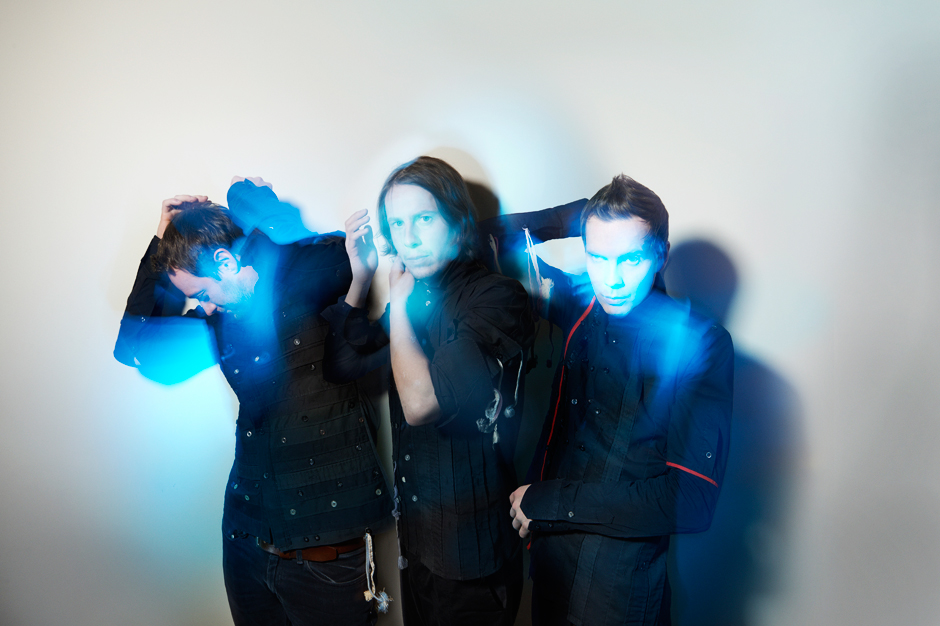 Your bassist, Georg "Goggi" Hólmonce, said that you guys flirted with "this Smashing Pumpkins-style rock thing" in your early days together. Was there a bizarro-world version of Sigur Rós that sounded like '90s alternative rock?
Yeah, we listened to the first two Smashing Pumpkins albums a lot. We really liked them. Also Spiritualized, and the Verve, their first album, A Storm in Heaven. We really liked that sort of music. The first year of Sigur Rós, we were playing kind of slow, grand rock, or something — yeah, maybe more rock than, like, some ambient stuff. After that we slowly found our groove.
You didn't receive much attention outside of Iceland until after 1999's Ágætis byrjun. How did that affect your development as a band?
When you're in Iceland, you're just so isolated. At that time, we didn't have Internet or anything like that. We didn't travel that much outside of Iceland. So there were never any dreams of becoming famous. That kind of stuff just happens. But it was a really good time to grow up and play in a band. The only thing you did was just play with your friends and have fun. If you do that and are honest, then probably good things come to you.
Also around this time, you said on your website, "We are simply gonna change music forever, and the way people think about music. And don't think we can't do it, we will." How do you feel about that statement now?
 [Laughs] Nostalgic! You're young and full of energy and have this cockiness. I think it's beautiful. When we started traveling outside of Iceland and we started to become more known, we had to do some photo shoots and interviews. I remember we didn't like the photo shoots — we had to pose and be really cool. We always felt strongly about letting the music speak for itself, and there shouldn't be pictures of us, and stuff like that. But you know, things change, time flies, and you become a little more relaxed.
What's amazing is that when Ágætis byrjun came out, a lot of the press seemed to agree with what you said. Not everyone went as far as the British journalists who said your music was "like God weeping tears of gold in heaven," but it was pretty close. How did you keep from taking yourself too seriously amid all of that?
When we started coming to England, we were definitely hyped up a little bit. You know, like the English press does with every band that is up-and-coming and cool. They hype you up, and then they tear you down. I learned really early on not to read any press about myself or about the band. I remember I read one review about one of our first shows in London. It said the show was like a really long and drawn-out and boring Pink Floyd. I remember reading that, and it was like, "Oh, shit." I haven't read any reviews by the music press about us in, like, 15 years. I think that's good. You just live in your own bubble and listen to your friends instead of reading some press about you.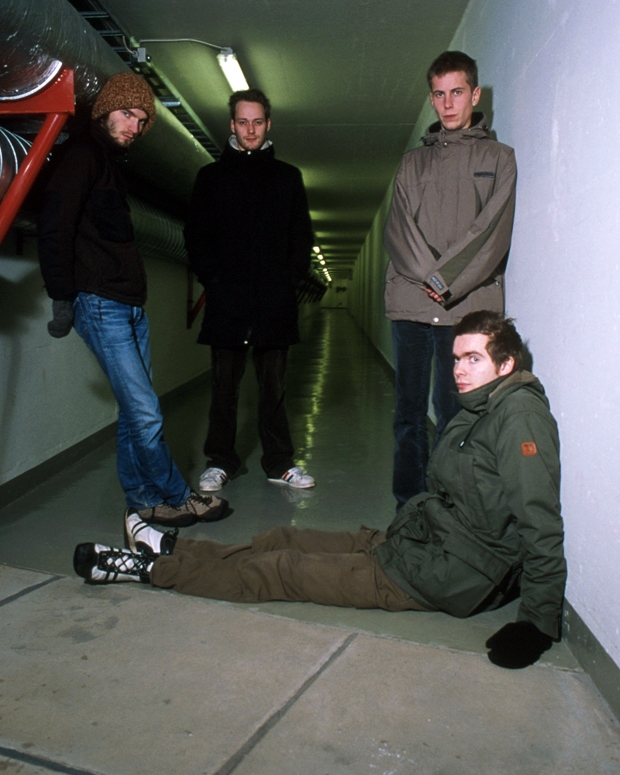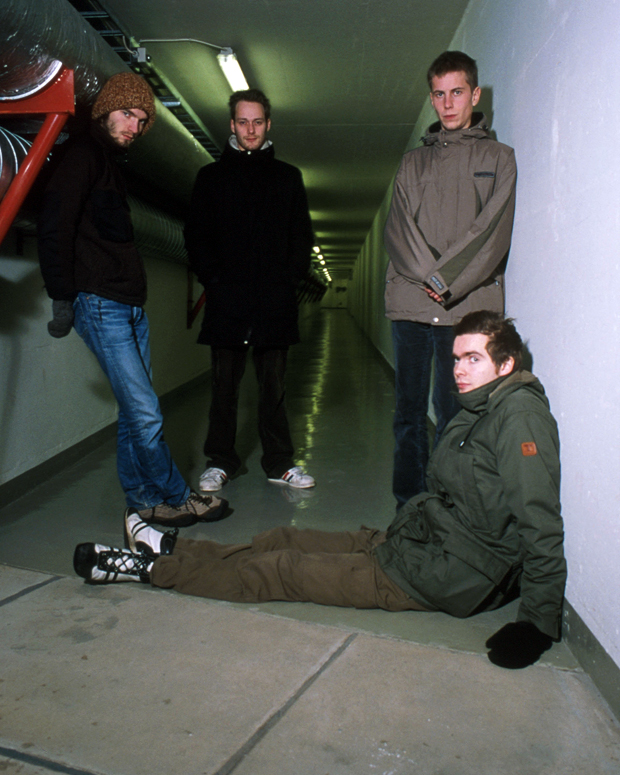 In 2001, you guys declined to play on The Late Show with David Letterman, reportedly because they gave you too short a time slot. Does that, in retrospect, seem like a churlish decision?
[Laughs] I never think about it. We never regretted it. It probably gave us better press than doing it!
One of the first big instances when you licensed your music was for Vanilla Sky in 2001, and you've maintained a connection with movie scores ever since. Considering that people often describe Sigur Rós' music as "cinematic," how is it different actually composing music for the big screen?
It's very different from writing a Sigur Rós song, because you have to think about other things. You have to think about dialogue and effects, and the whole movie. It's very different songwriting from your own song, where you're not thinking about anything else but yourself.
One of your best-known songs now has to be "Sticks and Stones," which you did solo for 2010's How to Train Your Dragon. Would it have surprised you if somebody told you that ten years ago you'd be writing songs for animated children's movies?
Probably, yeah. But that was a really good experience. Both Cameron Crowe and Dean DeBlois, who did How to Train Your Dragon, and also directed our documentary Haima — they're both really good friends, really big music dorks and real big fans of the music. So they have so much respect and they give you a lot of leeway to make stuff. You're probably really lucky to start doing music for them because they're just so appreciative and open-minded.
It could be argued that your decision to do away with track titles and leave the liner notes blank for your 2002 album () was quite influential. Kanye West's Yeezus is supposedly going to have no cover art at all. Do you feel like people understood what you were trying to say with that gesture?
People liked it and people hated it. Journalists were really annoyed there was nothing to grab: no track titles, no lyrics. I think people liked it, though. But when you do experiment like that it always comes up in discussion ten years after.
On that album, you sang in the nonsense language Hopelandic. Why did you move back toward singing in Icelandic with your next album, Takk, in 2005?
Even though [glossolalia is] a really natural way of singing, it also becomes  a little repetitive and monotonous. It's always the same syllables and words again and again. So it is nice to change it up, and when we did Takk, most of the songs are in Icelandic, and I think it's good. I remember at that time, maybe we were in between labels, or changing labels, or whatever. I think the label was like, "If you can sing in English, try that." And writing lyrics in Icelandic was just so much more natural for us to do, because it's our mother language. The songs are easier to write in Icelandic than in English.
There's a song on the band's 2007's Hvarf/Heim compilation album called "I Gaer" that you've said is from a period known internally as Sigur Rós' "big prog rock excursion," and you mentioned Pink Floyd earlier. What's your relationship with prog rock? Was post-rock just a new name for something older?
I'm not sure what prog rock is. We wrote that song at a similar time we wrote the 'bracket" album and I think that was maybe a teenage-angst period. We were getting a little bit more known outside Iceland, and we were trying to sign to some record labels, and talking to managers and lawyers and stuff. It just took a big toll on us — that there's like a business side of the music industry. I remember you're starting out, young guys from Iceland, and it was really complicated and really boring and had nothing to do with writing songs and creating music. I was a little bit depressed at that time [Laughs].
It wasn't until 2008's Med Sud I Eyrum Vid Spilum Endalaust that you finally sang a lyric in English, on the song "All Alright." Was there something different you wanted to communicate? Or put another way, do you find that different languages are better for communicating different ideas and feelings?
No, you just want to try something else, and after a few years, see if you can write something in English. But still, even though we did that song in English, the most natural way for us is to sing is in Icelandic.
In 2009, the band's website said you were completing a new albUm that was more ambient. But then you said it was just a rumor, and you guys went on indefinite hiatus. What happened?
We had been touring for many years, we were all tired, and everyone in the band was having babies. We took a break for just one year. I remember I couldn't be still, so I was working on my own stuff, my solo stuff [2010's Go]. Me and my boyfriend [Alex Somers] also did an album in between [2009's Riceboy Sleeps]. We just kind of took a break, basically, and I started touring a little bit on my own.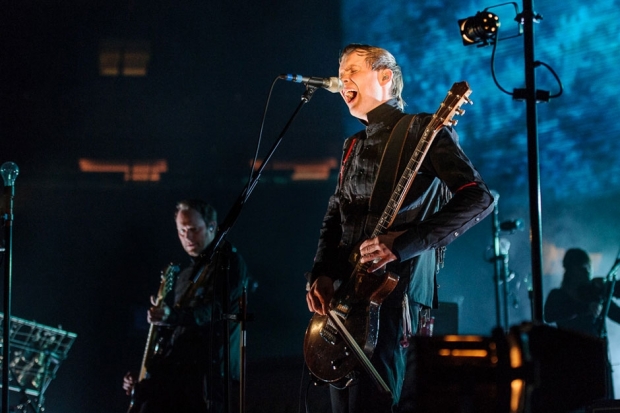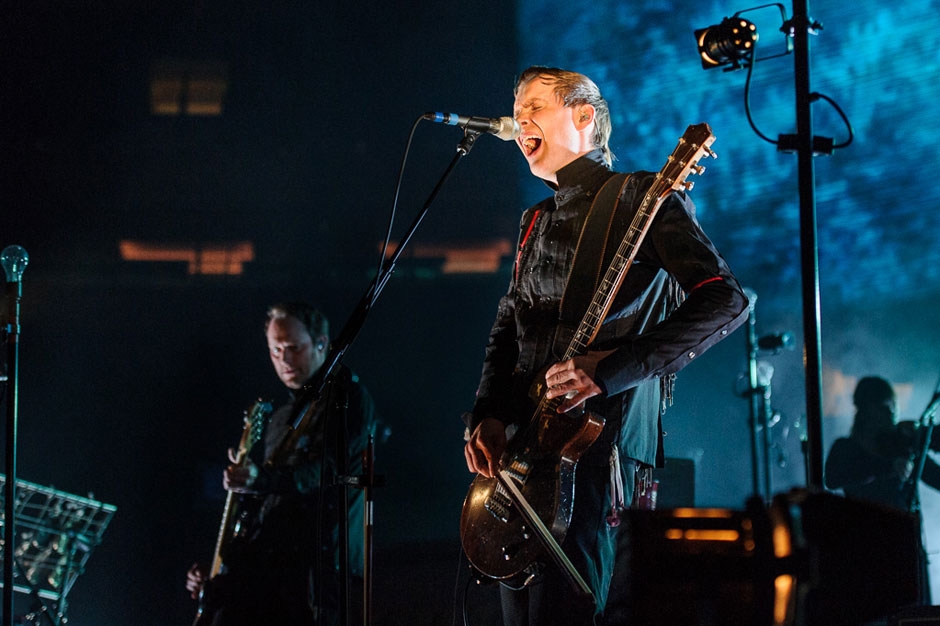 Your last album, Valtari, from 2012, was accompanied by the Mystery Film Experiment, during which you gave different filmmakers a music-video budget and complete creative freedom. Was that impulse connected to the one behind the "bracket" album, where you sort of let the audience assign its own meaning to your work?
Yeah. It's kind of nice to not give people direction or a starting point. Just give them some budget and let them do whatever they want and dream whatever they think. The starting point was the song, but they could basically interpret the music however they wanted. It was nice to give the responsibility [for defining a song] to someone else.
The press materials say your new album, Kveikur, is influenced by "private grief."
Private grief?
That's what it says. Maybe that just was in reference to multi-instrumentalist Kjartan Sveinsson leaving the band earlier this year?
[Laughs] I don't know! Maybe. We'll have been together for 20 years next January, so he's been there for 15 years or something. It's a big chunk of his life he's given to the band. It's definitely weird to see him go. I remember the three of us starting again and talking about how this album should sound. We kind of wanted to go a little bit back to basics, have it a little bit moodier and darker. And now that Kjartan left the band and there's three of us left, we had to try different things, be more experimental, and work more on a computer. It was weird to not have Kjartan around because you're missing that fourth dimension, but at the same time, it's also a little wake-up call. It kind of kicks your ass.
There also some subtle dubstep influences on the new album. Do you listen to electronic music?
Yeah. When you're on tour, you listen to a lot of weird music backstage. Not weird, but we listen to a lot of Baltimore club, or trap music, and also really really dirty and gritty dubstep. We listen to pretty weird music before we go onstage and afterwards.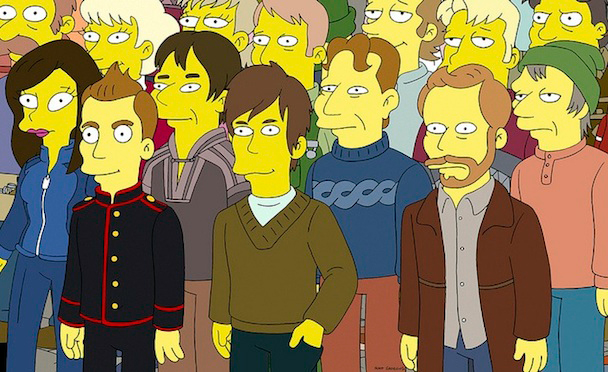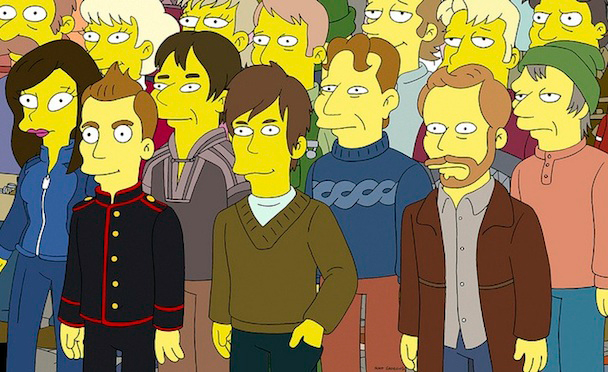 When you did The Simpsons, it was for an Iceland-themed episode. So much of how people react to your music seems to do with what we think we know about where you're from. Was there a point where you just had to shrug your shoulders and accept people comparing Sigur Rós' sound to fjords and glaciers?
Yeah, you definitely have to accept it. We were a little bit annoyed with people only always talking about the landscape, and glaciers, and Alps, and shit like that, and always not talking about the music. I think you just need to accept the bright side of it even though we're all pretty tired of questions about how our music compares to the landscape.
You named Sigur Rós after your then-newborn sister. Is that strange for her? Do people just assume she's a superfan?
She's cool about it, I think. Actually, it's probably weird for her. At least a little.