The Sensational Alex Harvey Band Birthed Queens of the Stone Age's Stoner-Robot Rock
Behind every interesting new album is an interesting old album!
Everybody's always called Queens of the Stone Age "stoner rock," which you'd think would imply throwback turn-of-the-'70s acid-boogola in some sense. Truth is, they haven't sounded super sludgey-stoney-droney since their 1998 debut album. Their new …Like Clockwork is still not particularly heavy, but does tintinnabulate with the vaguely cybernetic embellishments for which Josh Homme once dubbed QOTSA "robot rock." If anything ties the new record together, it's the pervasively maudlin sons-of-Bowie cabaret croon of Homme and his all-star guests. Which suggests some questions: How mechanized was '70s acid-boogola, anyway? Did glamsters and bongsters get it on and bang gongs? Wasn't self-consciously un-macho and ironic-conceptual but still sexy metallic rock invented, if not by the femininely named Queens, then perhaps by Jane's Addiction or some Seattle-ite circa the turn of the '90s. Surely not by actual club-wielding stone-age '70s cavemen?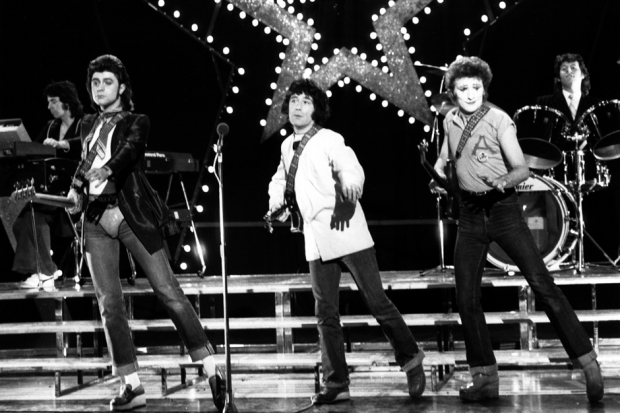 The Sensational Alex Harvey Band — a psychological harbinger of QOTSA if anybody was — might have some answers. They formed in 1972, when already 37-year-old Glasgow ghetto guttersnipe turned skiffler/Dixielander/soulster turned Hair house-band hand Alex Harvey hooked up with three muscular musos from heavy Scottish acid-boogsters Tear Gas. In May of that year, an ungrounded microphone electrocuted Alex's brother and guitarist Leslie onstage. Which led Alex to rethink some things. The SAHB's live show, a bigger U.K. box-office draw than those of many ensembles who did far better at retail, was theatrical to an unprecedented extreme: Guitarist Zal Cleminson wore Harlequin clown makeup inspired by Marcel Marceau; bassist Chris Glen donned an oversized codpiece; Harvey built up a mutual heckling battle with the crowd while portraying oddball characters — private detective, diaper-clad Jesus, leather-jacketed delinquent, murderer with inflatable doll, Adolf Hitler, and for the song "Vambo Marble Eye," a Marvel Comics street-urchin hero spray-painting "VAMBO ROOLS" on urban-slum brick-wall scenery.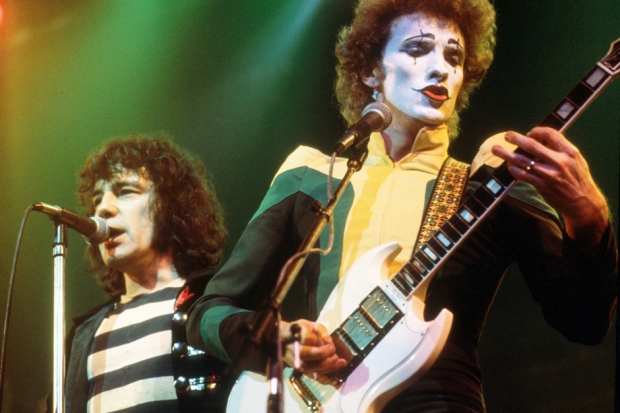 "Vambo" appeared on Next, SAHB's second album, released in 1973, the year Josh Homme was born — a year before Genesis' The Lamb Lies Down On Broadway, if you're wondering which band foretold hip-hop (and punk) graffiti art first. Framed, from 1972, had big-ass-riffing covers of oldies by the Clovers and Muddy Waters (the latter, Muddy's mean and horny "I Just Want to Make Love to You," was a hit for Foghat the same year), plus perverse odes to alleged 17th-century Scottish witch Isobel Goudie (electronic droning and medieval pipe organ) and Third-century devil-tempted Egyptian hermit St. Anthony (noisy sections that anticipated Pere Ubu). There was also chunky chisel-dirge "Hammer Song," covered by Nick Cave (who has cited SAHB as a major Birthday Party inspiration); and gangland boogie boast "Midnight Moses," covered by Philly poodle-metal hair farmers Britny Fox (apparently via the Dead End Kids, a long-running but obscure Mid-Atlantic answer to the New York Dolls). A few bawdy, blue-light, prohibition belly-rubs were included as well, with saxophones and dynamite explosions and the like.
Bon Scott was probably listening in; other notables, from Killing Joke to Muse, have said they were. Australia's marauding teenage "sharpies" were said to be devoted supporters. Americans, maybe not so much, though SAHB apparently had no problem landing on late-night concert TV if not AOR playlists, and managed to fill seats in Pere Ubu's hometown of Cleveland.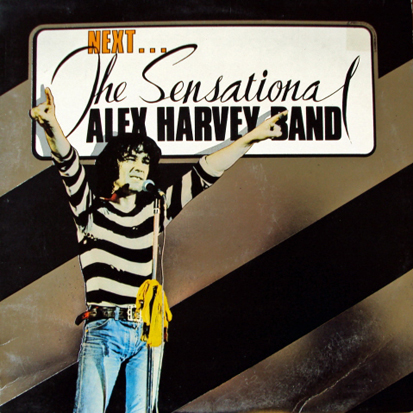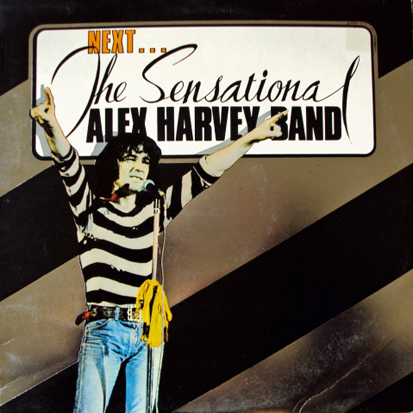 Anyway, 1973's Next — since 2002 most widely available combined with Framed into a Mercury twofer — centered itself around a menacing seven-minute chronicle of hands-on religious chicanery called "The Faith Healer," which starts with a seemingly synthesized ultra-extended intro and incorporates all sorts of strange clicking and clacking backup sounds, and monkish mantras more perilously pagan than the ones QOTSA slipped into "My God Is the Sun" four decades later. Title track "Next" sleazily interprets a Jacques Brel depiction of innocence lost in a mobile Army brothel, but its cabaret tango immediate follows "Giddy Up A Ding Dong," originally performed by Freddie Bell and the Bellboys in the 1956 Bill Haley vehicle Rock Around The Clock. Music hall, vaudeville, rock'n'roll, prog-metal, crossdress glitter: What's the difference?
Harvey ends Next with another seven-minute leg-stretcher — the at least semi- autobiographical "The Last Of The Teenage Idols" — that dabbles in a bunch of those genres, including a doo-wop part reminiscent or the ooh-la-la-da-doo-ron-rons in QOTSA's new "If I Had A Tail," the lustful drool of which ("I wanna suck, I wanna lick…") recalls the first two numbers on Next: "Gang Bang," a supposed female-fan favorite which, despite its title, has Harvey telling of "a woman twice my size" and 27 male friends engaging in an apparently consensual act; it'w preceded by the phallic piano-and-harmonica bloozer "Swampsnake." The latter was remade in 1998 by industrial rock band Zilch, featuring longtime but now-departed QOTSA drummer Joey Castillo, who still plays on three Clockwork tracks.
At 40, Josh Homme is now the same as Alex Harvey was in 1975, when his band finally charted two albums on the Billboard 200. Harvey succumbed after two heart attacks seven years later, attributed in part to not enough time off the road. Homme, for his part, has been recovering from his own near-death experience three years ago. But in loud rock, everything that dies someday comes back. And everybody old gets new again.