Omar Souleyman's albums are typically recorded live at weddings, where the Syrian star is tracked onto cheap tape machines and surrounded by rowdy revelers getting down to his revved-up brand of dabke, a traditional celebratory folk music. But when SPIN took a short subway ride to Williamsburg, Brooklyn's Studio G to catch up with the singer, who in recent years has garnered praise from Björk and Damon Albarn and taken his hypnotic, quicksilver sound to festivals ranging from Glastonbury to South by Southwest, the logistics of making his new album seemed incidental.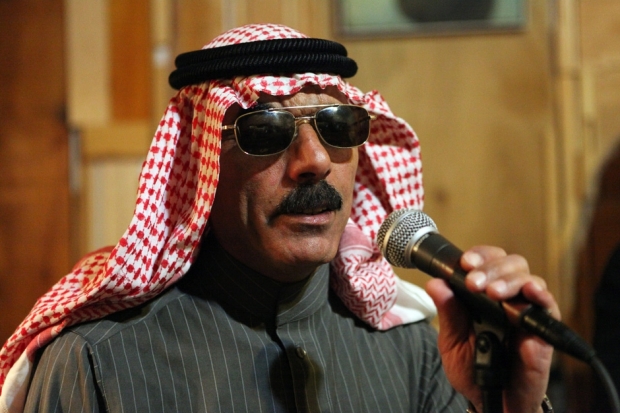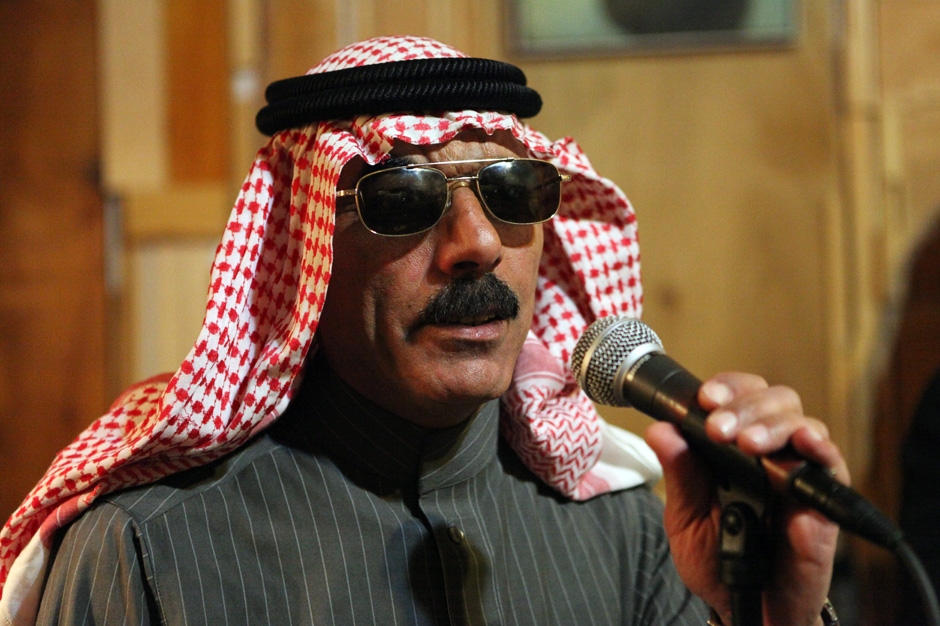 "Our music doesn't change," said the 43-year-old, speaking through an interpreter, and flanked on a studio couch by manager Mina Tosti and keyboardist Rizan Sa'id. "Everywhere we go it's the same. Recording in America doesn't change anything."
One thing had changed, though: Just prior to the interview, Souleyman swapped the leather jacket and baseball cap he'd been wearing for his customary onstage outfit of kaffiyeh and flowing thobe. Branding knows no borders.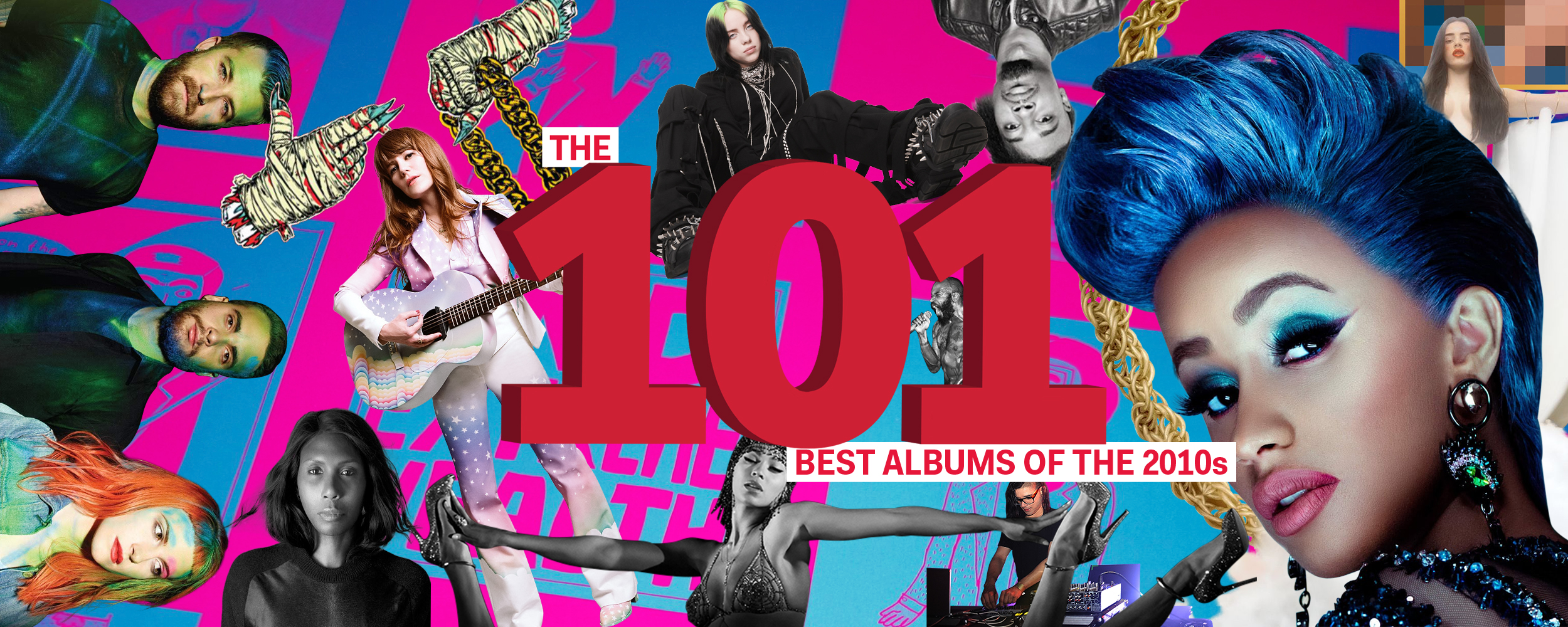 Due this autumn, the as-yet-untitled album — Souleyman's first to be recorded entirely at a studio — represents the most concerted foray yet into the American market for the native of the northern Syrian city of Ras al-Ayn. "Every year we have to make an album," he says, "and this time there was the means to do it in America. Hopefully that will help us get good distribution. The most important thing is that the recording comes out clean and gets good distribution. If that happens, I benefit of course."
He's got a new selling point this time, too. Four Tet mastermind Kieran Hebden nominally handled production duties for the album. "The making of this album was a very simple and natural thing that for me was just about capturing the sound of these incredible musicians in the moment," shared Hebden via email.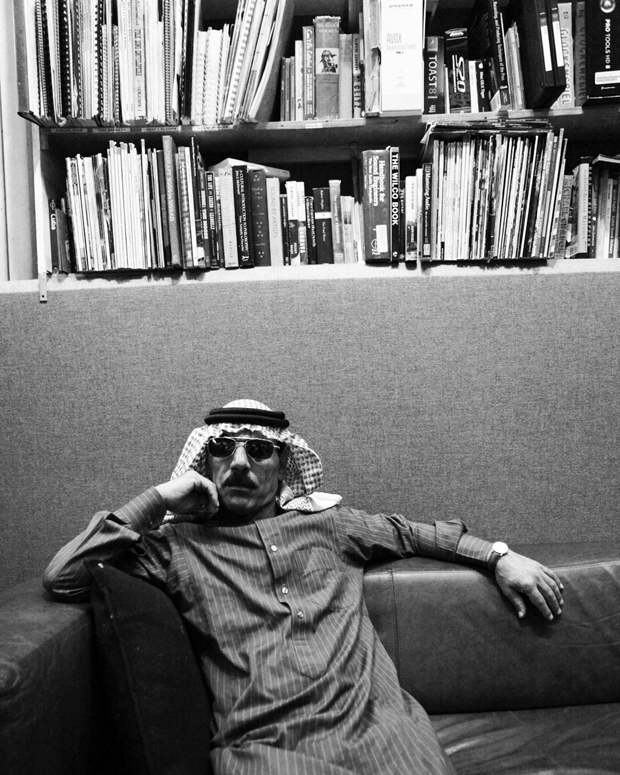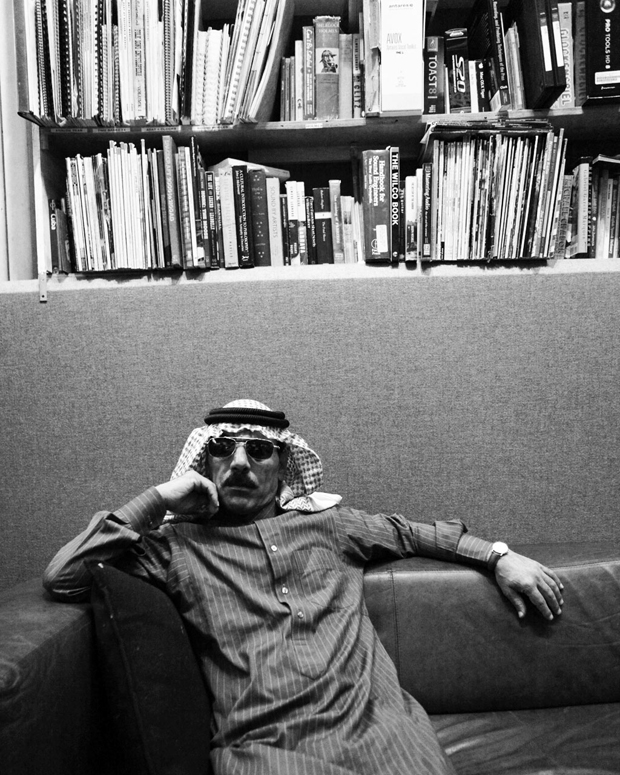 As such, Hebden's mostly taken a hands-off approach — the studio engineer, Tony Maimone, sends the tracks that Souleyman and Sa'id work on to Hebden at the producer's upstate New York residence for mixing and sonic spiffing. Indeed, except for one brief visit by Hebden to say hello, Souleyman and his producer have worked totally separately. But as the singer suggests, no communication means no communication problems, at least in the short term.
"He's mostly mixing," says Souleyman of Hebden's contribution. "Rizan performs on keyboards, I sing, and Kieran mixes. I was not familiar with his work before, but I was told he is very good. Right now, I can't say. After the cassette comes out, I can listen to it and then judge." (The early versions we heard of new tracks, like the dizzying "Oueno Oueno" and "Wrne Wrne" and more subdued "Mawal Jamar," suggests Souleyman has nothing to worry about.)
Given that Souleyman normally creates under radically different conditions — with a bride and groom in attendance — has the new, relatively staid environment had any effect on the music? Or the message he wants it to convey? "The big difference is that here the listeners don't understand the lyrics," explains Souleyman. "So perhaps we focus more on the music and the way the vocals sound."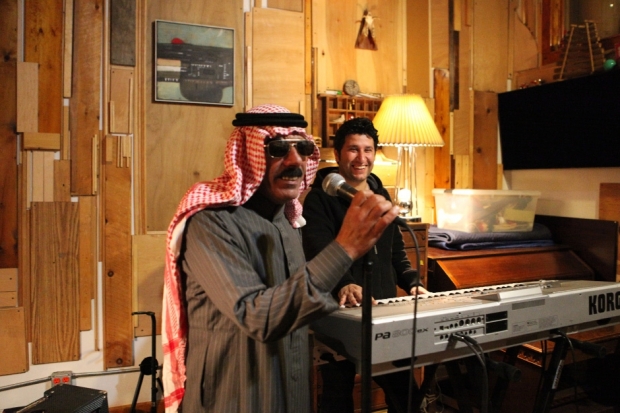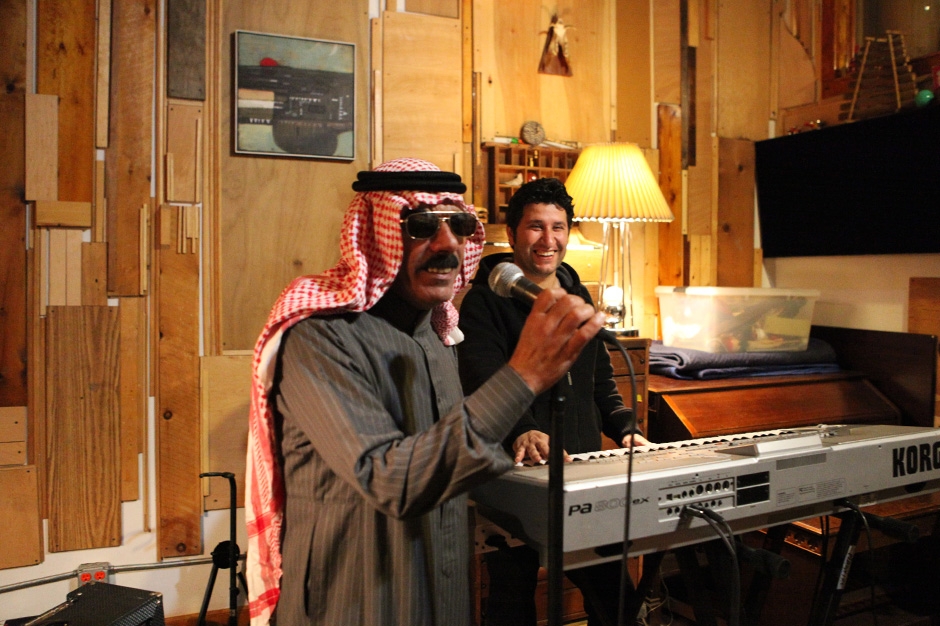 But the sentiments remain the same, and they're universal. "The lyrics are about love and relationships. All of the lyrics on the albums, and the ones I sing during parties, are all about love and affection between people. Here they don't understand that, but I believe its possible they can feel it."
Though Souleyman's straightforward, nearly anti-romantic demeanor may suggest the decision to record stateside was primarily pragmatic, he does have a deeper motivation for spreading his music. In response to a question about whether or not he feels that it's his duty to present a positive vision of Syria and its culture at such a brutally trying time for his country, Souleyman leans forward, and says slowly, "Of course, why else would we come here?"