Best Whoa, Dude-Inducing Set: MGMT
MGMT opted not to show any video footage that wasn't completely whacked: colored silhouettes of singer Andrew VanWyngarden, keyboardist Ben Goldwasser, and the rest transposed over an onslaught of acid-drenched imagery. We saw birds cruising in outer space, mosquitoes flapping their wings over barren wastelands, Masonic icons, blinking eyes, nude men and women embracing, squiggling geometrics, and wriggling orbs all rendered in saturated hues. It was trippy as hell. The music was pretty good, too. The drifting excursions of 2010's Congratulations were given firmer, more solid shape live, which in turn prevented older hits "Electric Feel" and "Time to Pretend" from feeling like the aberrations they may yet still prove to be. At this gig, anyway, those songs were just a different flavor of deeply fried.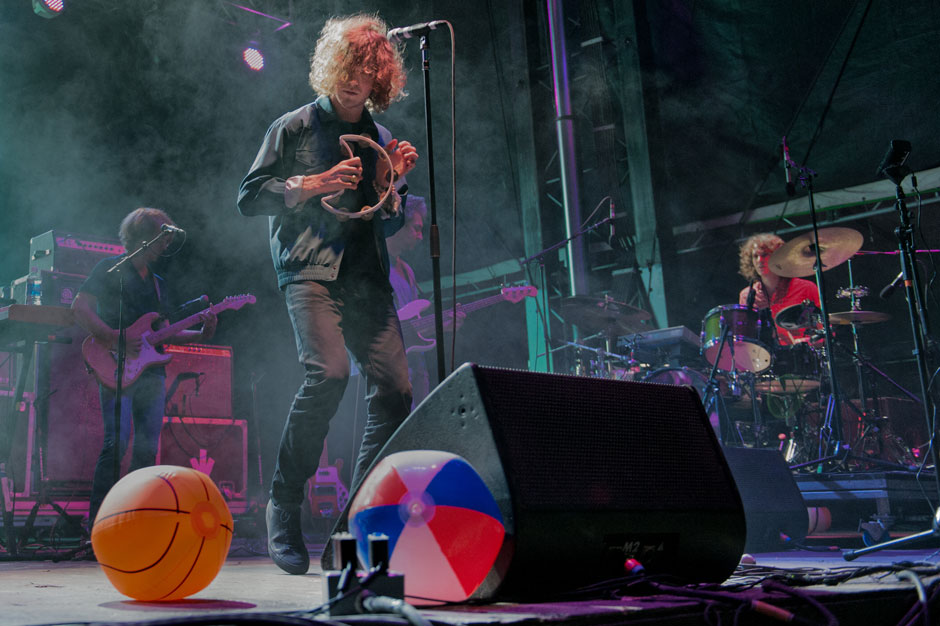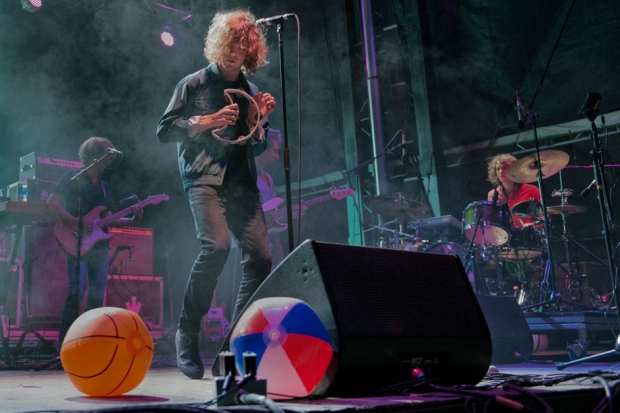 Best Anything-Goes Attitude: JIM JAMES
Jim James goes for it. Wearing a conservative black suit, white shirt, and tie, the My Morning Jacket frontman galumphed around the main stage on Saturday afternoon, singing songs largely taken from this year's solo effort Regions of Light and Sound of God. Sometimes he'd stop at a Flying V guitar held up by a stand and squeeze out a yowling solo. Other times he'd bend over at the waist and let loose trilling, wordless muezzin wails. On two occasions he picked up a saxophone and blarted free jazz. Then there was the instance he stood stone-still on stage, the screens on either side of him showing his face in close-up, and he winked. He sang, too, his warmly empathetic voice floating over his band's lush '70s-soul arrangements. Always, though, James seemed like he was being fully, completely, crazily, wonderfully himself.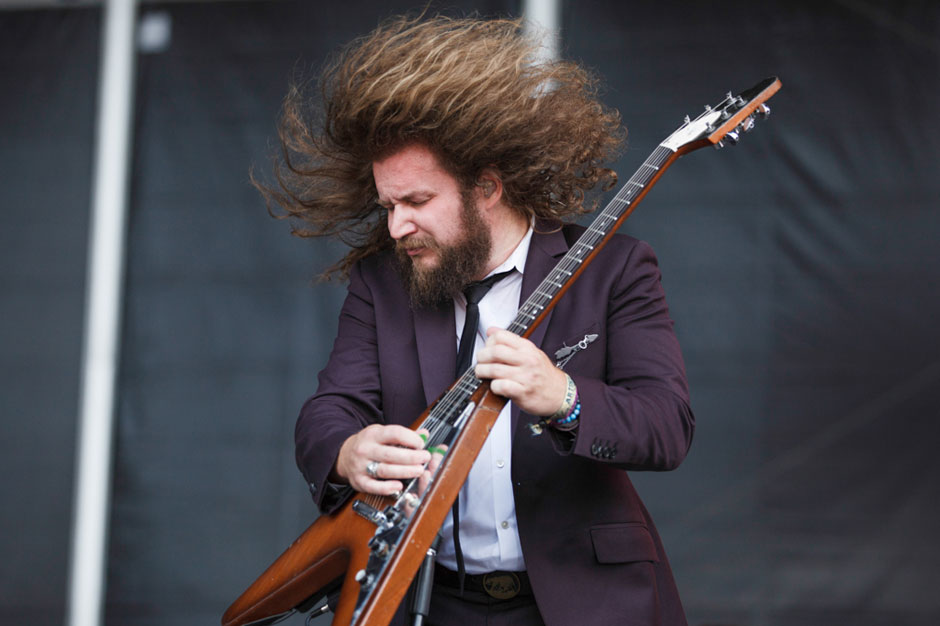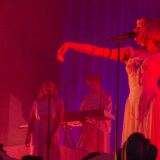 Best Rude Move: YEAH YEAH YEAHS
Though constantly smiling drummer Brian Chase and enigmatic guitarist Nick Zinner had no trouble evincing downtown cool on a broiling Saturday evening on the main stage, neither of them — and likely no performer at the festival — could match Karen O for sheer charisma. Case in point: At the very end of a set that relied heavily, and effectively, on material from this year's Mosquito, the frontwoman put her microphone down and through her shirt. Then she jammed it into her red pants, unzipped, pulled the microphone's head and shaft out through her fly, and did the ol' propeller as the crowd roared in approval. Ballsy.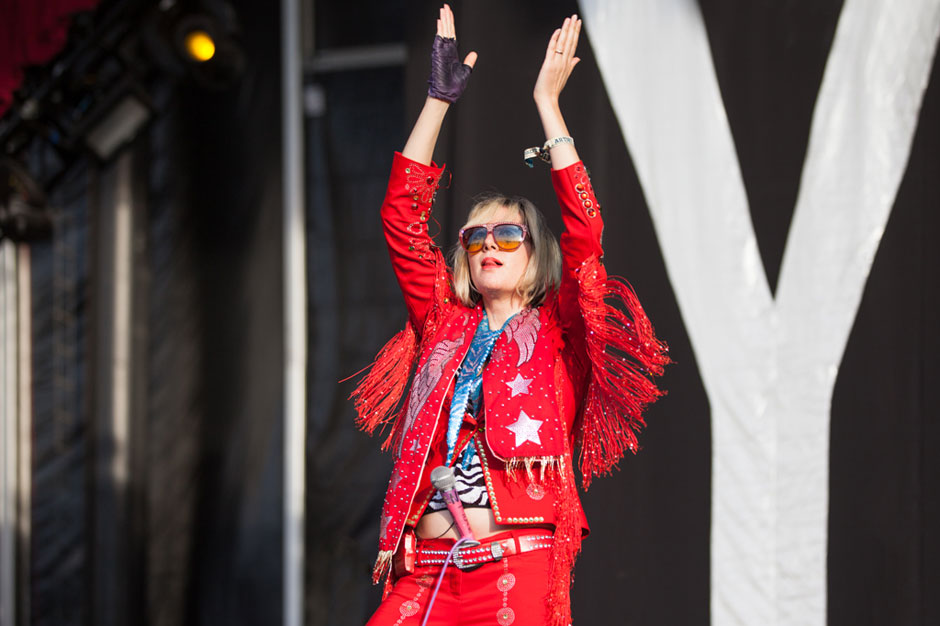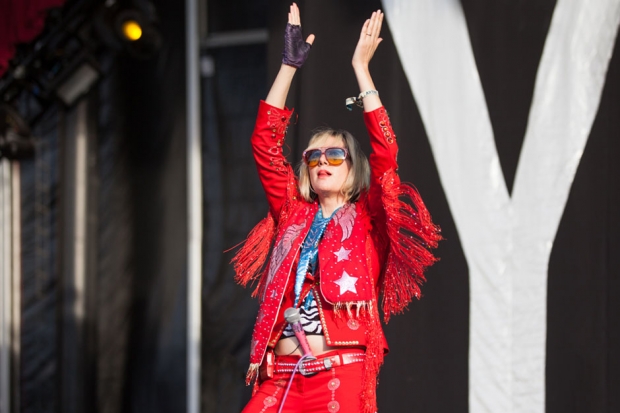 Best Shtick: EDWARD SHARPE AND THE MAGNETIC ZEROS
Four years on from the band's debut and Edward Sharpe frontman Alex Ebert's live shtick is still weirdly entrancing. Raggedly coiffed and worryingly thin in a too-long tank top and too-loose pants, he shuffled around the Lawn Stage like a homeless man looking for a half-smoked cigarette butt, sometimes stopping to do a little soft-shoe to a rhythm only he could hear. He'd sing, in his homespun way, while shaking as if he had the DTs, and sometimes shrug like his lyrics about god, love, and home were private asides to the universe. Ebert's performance is deeply affected and sometimes corny, but you can't take your eyes off him. The Magnetic Zeros, complete with horns and banjo, provided fittingly ramshackle, eccentric support on the brassy "Home" and "Up from Below" and more contemplative "Man on Fire" and "I Don't Wanna Pray," the latter two from last year's Home. But the best, loopiest part of the show was a bit of stage banter. "As most of you know," said Ebert. "You're all gonna die." We sure do. That's why we're at a festival.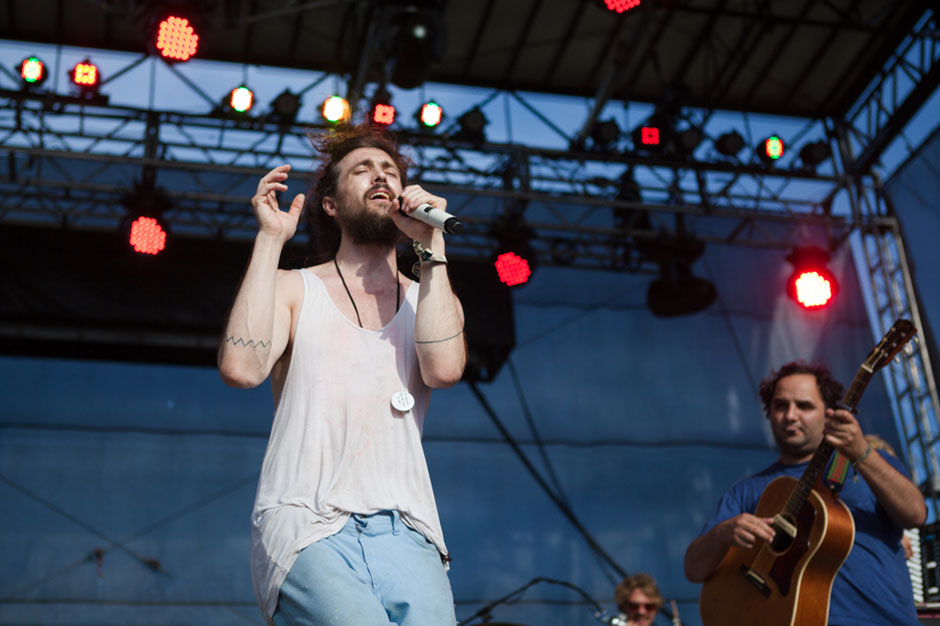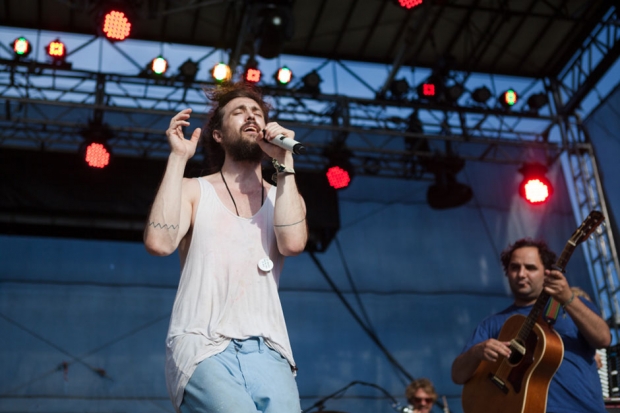 Best Under-the-Radar Performance: THE WALKMEN
Veteran well-dressed rockers the Walkmen were up against it on Sunday evening. They were playing the secluded Backyard Stage scheduled directly against Passion Pit. The group of contrarians watching the Philly-born band may have been small, but they were treated to a big, bold performance. Drummer Matt Barrick, playing with a broken finger, put the rebop into a battery of early-rock rhythms, while guitarist Paul Maroon and multi-instrumentalist Walter Martin coaxed warm, moody tones from their instruments. Frontman Hamilton Leithauser, crooned, muttered, pleaded, and screamed. This was a noirish, moonlit and romantic 45 minutes of music. It just happened to have occurred at 6:30 p.m. in a field in Dover, Delaware.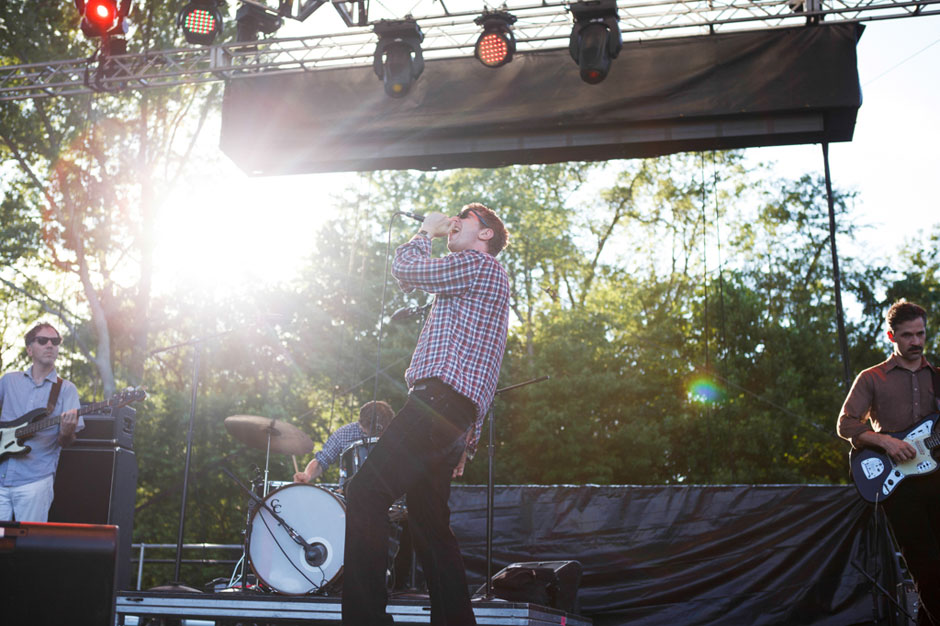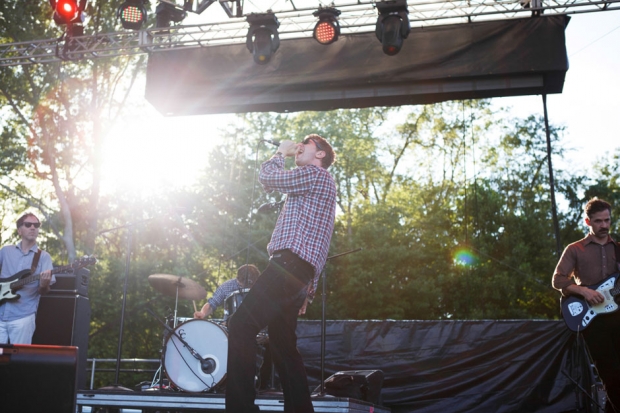 For more coverage on this year's top festivals, visit ToyotaSoundwave.com.