Cult-revered Bay Area soul man Darondo has passed away at the age of 67. Born William Daron Pulliam, the songwriter and performer was famous for his flamboyant personal style and a voice that combined the entrancing sensitivity of greats like Al Green and Ronald Isley with a rawer, idiosyncratic touch that was all his own. Though he'd been making music since the mid-'60s, he only received his due for songs like "Didn't I" after being rediscovered by obscure vinyl seekers in the aughts.
Pulliam's funk-infused Let My People Go album was released in 2006 by Luv N' Haight, a "rare groove" imprint of the reissue-favoring Ubiquity Records. The compilation drew from material he'd recorded in the '70s and was precipitated by BBC DJ Gilles Peterson digging up 1972's "Didn't I" and adding the tender ballad to his radio playlist and 2005 …Digs America release. The renewed interest in his work led to a handful of live dates featuring Pulliam backed by San Francisco sidemen the Park.
Ubiquity announced the sad news this evening via Facebook, writing, "Today we at Ubiquity have heavy hearts as we learn of the passing of William Daron Pulliam aka Darondo a true artist, performer, character and friend. RIP." A tribute and additional details are still to come.
SPIN spoke by phone to Darondo's touring bassist Josh Lippi, who said, "Darondo meant the world to us. He was the godfather of the Park. He's definitely going to be missed and we're honored to have had a great run of years backing him up. He often expressed to us how much it meant for him to have that run of comeback shows. He didn't think he'd be back on stage again, and he really made the most of those years."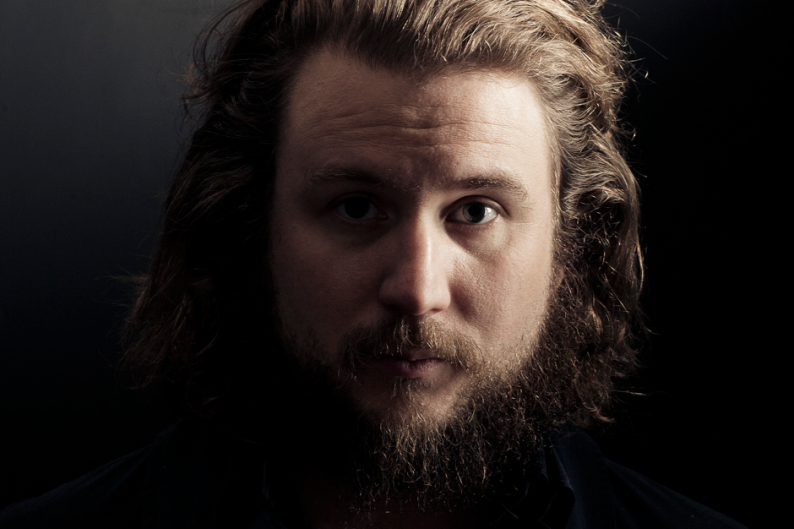 Darondo's most recent scheduled performance was for Bonnaroo's 2012 iteration, but he had to pull out at the last minute due to health concerns. Still, he may have found his largest audience via Breaking Bad, which played "Didn't I" over the credits of "Cancer Man," the fourth episode of the AMC series' inaugural season. Pulliam was no stranger to television, having produced and starred in a series of late-night cable-access shows including one called Darondo's Penthouse After Dark.
Pulliam's life was nearly a mythological thing, mostly by design and in part due to his fans' desire to paint him into an even more colorful corner (to wit, in interviews he has steadfastly denied rumors that he was a pimp). He was born in 1946 and grew up in Berkeley playing the guitar his mother bought for him when he was 10. Inspired by the recordings of Kenny Burrell and Wes Montgomery, he wrote R&B and rock'n'roll with an ear for jazz chords and phrasing. He was then known as Junior.
Writing collaborations with jazz pianist Al Tanner led to an opportunity to record with producer Ray Dobard at S.F.'s Music City studios. Many of the songs heard on Let My People Go were recorded during those sessions, and "Didn't I" became a success on local radio, selling 35,000 copies. In a 2007 Pulliam told SF Weekly, "They just played it and everyone thought it was Al Green. I don't know how many copies it sold before they said it was Darondo."
The man's rising profile resulted in a chance to open for James Brown at Bimbo's 365 Club in the early '70s, plus a fleeting friendship with Sly Stone. Though he claimed his only non-musical source of income at the time was as a hospital janitor, Pulliam purchased a white Rolls Royce Silver Cloud which included, among other features, a bar, a hot plate, a picnic table that slid out of the trunk, a phone, and police scanners. He wore a mink coat and diamond rings.
Pulliam's music career petered out by the late '70s, in part due to an ugly legal dispute with his former producer Dobard who held the masters to much of his work. (The disagreement since settled, the complete "Music City Sessions" can be found on the Omnivore Records release, Listen to My Song.) After his run on local television came to an end in the early '80s, Pulliam found himself facing a cocaine addiction and took to travel in order to shake it.
The latter days of Darondo were a bit more calm. He floated around Europe for a bit, played guitar on a cruise line for a spell, and then returned to the Bay Area to attend college, become a physical therapist/speech pathologist, start a family, and mellow out in a Sacramento suburb while playing the real estate market. By all accounts he led a happy life and was thrilled by the renewed interest in his music that marked his final decade.
"I never imagined this," Pulliam told SF Weekly in their thorough, must-read profile. "People give me all kinds of shoes and clothes, everywhere I go. And I read all this and look at all this stuff on this MySpace. I think I must've done something. I thought, let me jump back into it. So here I am again."