Todd Terje "Strandbar" (Olsen Records)
Todd Terje doesn't release that much, and he doesn't need to: Every time he puts out a new track, it's a contender for tune of the season. His "Inspector Norse" owned 2012, and 2011's "Ragysh," while less of a smash, still crossed over enough to turn up on Toolroom and Ministry of Sound comps alongside EDM big-roomers like Fedde Le Grand and Afrojack. (And let us not forget "Snooze 4 Love," from the Ragysh EP; when Terje and Lindstrom began their Sónar set with the beatless version of the track, it only reinforced my belief that there has been no more perfect opening track in the past 10 years of house music.) Now, just five months after Terje and Lindstrom got the jump on summer with the Italo-disco homage "Lanzarote" — one of SPIN's 40 Best Songs of 2013 So Far — Terje's back with "Strandbar," a song with summer written all over it. (The title is Norwegian for "beach bar," which apparently is what some wag on Norwegian national radio dismissively deemed the natural habitat of Terje's music; must be some kind of Nordic-guilt thing.) There are two principal versions, along with a bonus beat: "Samba" and "Disko." The grooves of the two differ slightly — the former shimmies and shuffles, the latter stacks up chunky breaks like so much Norwegian firewood — but both are stealthy fuckers, building up dizzying rhythms over a single pumping chord and then blindsiding you as they explode into full song. Even after a few listens, that leap surprises you every time, so thoroughly does Terje keep you distracted with clattering son clave patterns and carefully interwoven rhythms. And from there on, the changes just keep morphing and modulating, totally intuitive but still unpredictable. It's as though Terje set out to remake "Sueño Latino" and stumbled upon a new "Strings of Life."
Isolee, "Dennis" (Tamed Musiq)
While we're talking about summer songs, now would be a good time to mention Isolée, a guy who knows a thing or two about warm-weather classics. "Dennis," on Ripperton's new Tamed Musiq label, is no "Beau Mot Plage"; 15 years (!) after that unexpected smash, it's clear that Rajko Müller has no interest in trying to repeat himself. But "Dennis" explores the same kinds of contrasts that made "Beau Mot Plage" so captivating, playing trim, bouncy, almost staccato chords against a reverberant wash of tone; there's no real melody to speak of, but bubbling guitar chords and contrapuntal chimes create the suggestion of one, while the shuffling house groove strikes the perfect balance between poolside languor and dance-floor vigor. It's humid and icy cool all at once, tasteful without being tepid, and just about as genuinely Balearic as you could ask for.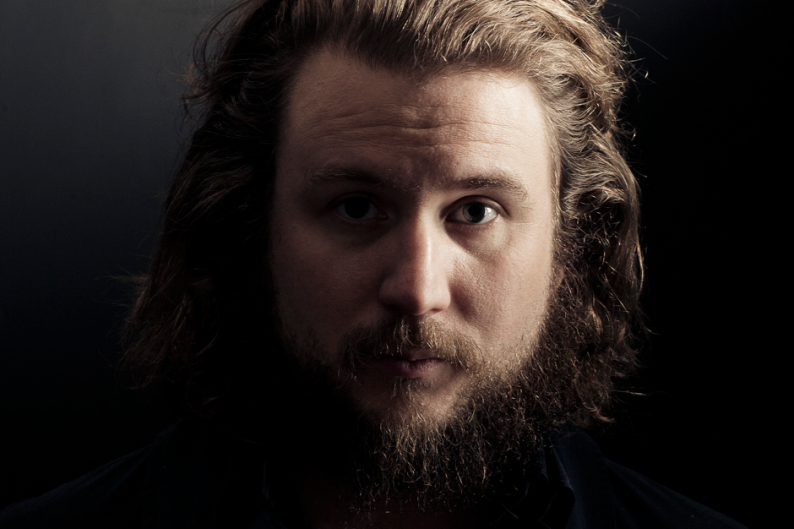 Kweku Saunderson "Half Man, Half Machine" (KMS)
And while we're talking about piano house, here's Kweku Saunderson, a New York producer who also happens to be the nephew of Kevin Saunderson. He's clearly up to speed with the legacy of his uncle's KMS label; "Half Man, Half Machine" dives headlong into the pumping chords of songs like Inner City's "Good Life" or Chez-N Trent's "The Choice," but beefed up, in the fashion of Rene Pawlowitz' Head High project, to modern audio specifications. It might be a little bit too modern: The side-chained compression and sweeping whooshes of white noise aren't so far off from the tricks employed in generic, big-room fodder. But it's got bite. The best part of the track isn't even the chords; they max out early and simply plateau, as though not knowing where to go once hands-in-the-air altitude has been reached. The song's first half, with a quavering lead reminiscent of DJ Mujava's "Township Funk," is where the real drama is — slightly unhinged, but still mysterious.
https://youtube.com/watch?v=6YGJI-VqWvc%3Fhl%3Den_US
Joakim "Heartbeats" / "Another Light" (Tigersushi)
How slow can you go? House and disco have been getting more sluggish for a few years now, thanks to slack-limbed standard-bearers like Lindstrom and Mark E. Actually, the slowdown has been happening across the dance music spectrum: 130 is the new 140, 118 is the new 128, and so on down the line. But Joakim lowers the limbo bar yet another notch, all the way down to 72 beats per minute, with "Heartbeats." (We'll assume he's talking about the cryonic kind.) It's a gorgeous little tune, with vocal harmonies so soft and rich they should come with crackers and a butter knife; the pinging arpeggios and full-spectrum vocoder suggest Kraftwerk covering 10cc's "I'm Not in Love." The B-side's "Another Light" has a quicker pulse, but it's just as immersive, a billowing field of organs and chimes and layered vocal harmonies. (I could swear that there's a sample of Roland Orzabal in the background somewhere, but it's more likely to be Kindness, with whom Joakim recorded the similarly wide-eyed "No Time to Waste" earlier this year, under their Everyone alias.) The more I listen, the more I'm blown away by the perfect chord progression, the crispness of the 909 snares, the opalescent timbres; plenty of producers are trying to do the sad-and-sensual thing right now, but no one has done it better than this. If Joakim continues in this vein, his next album is going to be stunning.
https://youtube.com/watch?v=uu1nwOd5fKs%3Fhl%3Den_US
James Holden "Renata" (Border Community)
After first hearing James Holden's new album, The Inheritors, my first thought was that I couldn't wait to hear the remixes of it. Not in the same way that many people have expressed eagerness for someone to come along and turn Daft Punk's Random Access Memories into "proper" dance music; it's more that I wanted a guide to help make sense of Holden's disorienting wilderness of a record, someone to carve a path through the thicket. There's much more to be said about The Inheritors, easily one of the finest electronic-music albums of 2013, but for now, suffice to say that Daphni (Caribou's Dan Snaith) and Steve Moore have slapped on ranger's hats, grabbed their machetes, and marched confidently into the underbrush. Where the original of "Renata" bubbles like a percolator full of liquid mercury, brilliant and beautiful but also rather dangerous, Daphni's rework hones in on just a single, softly rounded synthesizer line, out of which he constructs an entirely new track with all the usual Daphni hallmarks — looped vocal phrases, acoustic percussion, and faintly garage-inflected drum-machine programming. Steve Moore's remix is even further from the original; if they weren't part of the same release, you might never guess that they shared anything in common at all. But it still stays true to the shape and spirit of Holden's track, just transposed for Moore's customary cosmic synths and crawling tempos — less a remix than a potent distillation.
https://www.youtube.com/embed/-YJdCs2aCd0?version=3