10. William Tyler
Fahey-inflected, instrumental-rock doomsayer William Tyler opened his set by bragging that he lived only an hour away ("Bonnaroo is the most convenient festival"), and that's why his pants were still white. He played tracks from his recent Impossible Truth and fleshed out his sound with a full band (bass, drums, pedal steel). He described his recent work as "a bunch of instrumental songs about the end of the world," portraying Armageddon through Eastern-sounding filigrees and off-kilter 5/4 rhythms, all of which seemed a bit too upbeat and clean (like Tyler's pants) to signal the end of the Earth. KORY GROW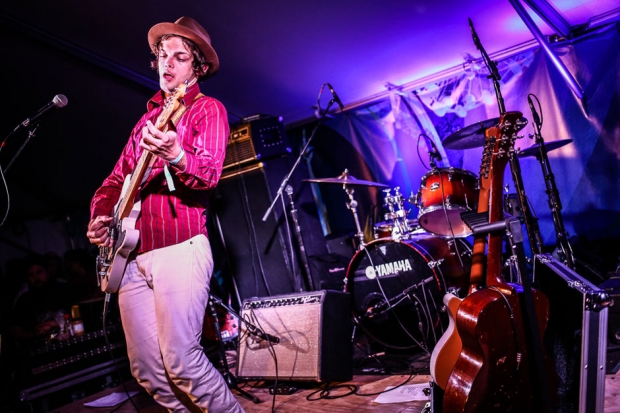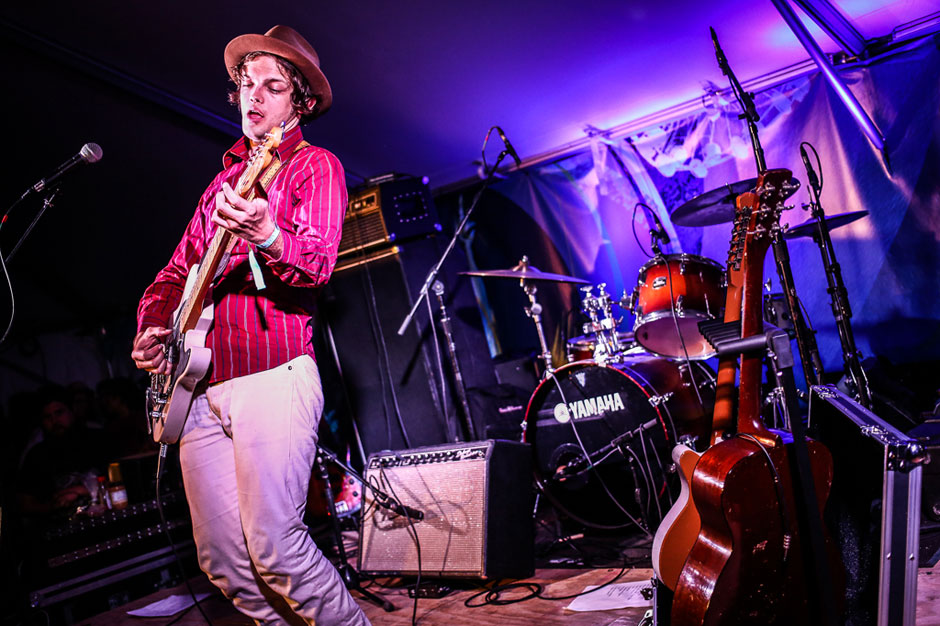 9. Dirty Projectors
Midway into the Dirty Projectors' set, frontman David Longstreth made an interesting proposition to a packed This Tent. "The next song is called 'See What She's Seeing…' and I feel bad for all the women in the tent today who can't see," he said. "So, men, this isn't a command, but feel free to put the women up on your shoulders for this song." As the song began, about 25 women took Longstreth up on his invitation, and by the end of the song there were at least 75 women towering like beanstalks to see the band play their jagged indie pop. When the song finished, they all were politely set back down for the rest of the set, the highlight of which was singer-guitarist Amber Coffman's stellar vocals on Solange's favorite Dirty Projectors tune "Stillness Is the Move." K.G.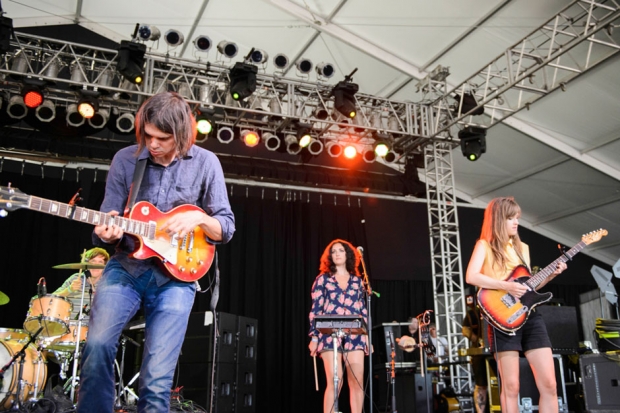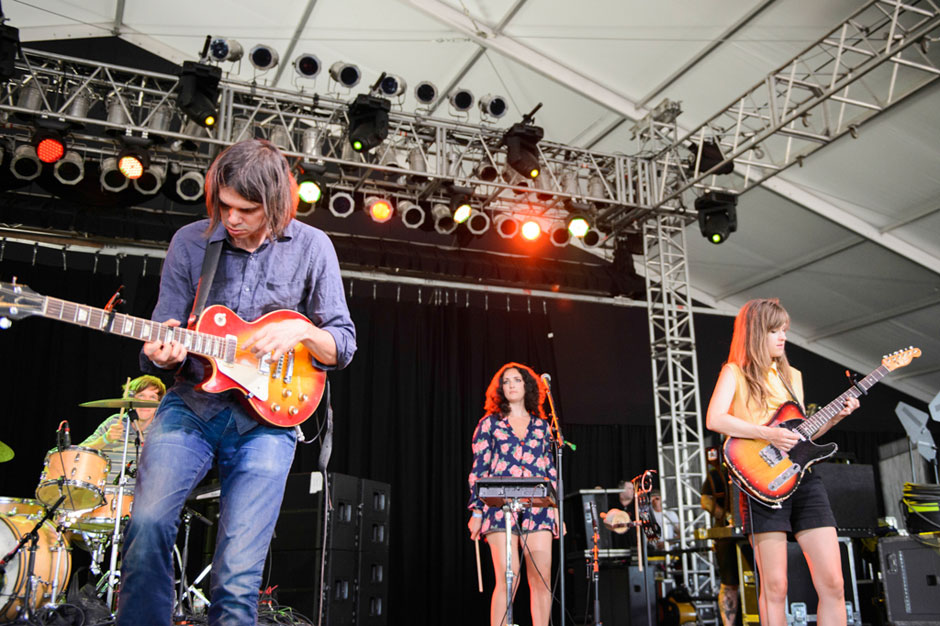 8. "Weird Al" Yankovic
About a half an hour before his set, "Weird Al" Yankovic's fans began chanting, "Let's get weird! Let's get weird!" And when his video screen signaled the beginning of his set, showing one of many "AL TV" vignettes, madness erupted in the crowd as Yankovic stormed the stage, accordion in hand to polka-ize Gaga, Pink, Britney, and more. From there, he made more costume changes than Axl Rose takes offstage breaks, donning a Cobain outfit for "Smells Like Nirvana," a maple-leaf jacket for "Canadian Idiot," full Pennsylvania couture for "Amish Paradise," and even a Mark Knopfler headband for "Money for Nothing/Beverly Hillbillies." The audience knew every word, even to his video shorts ("Wheel of Fish!"), which goes to show that even though Huey Lewis may not make the average twentysomething's iPhone playlist, a crowd of them somehow knows all the words to Yankovic's 1985 single "I Want a New Duck." K.G.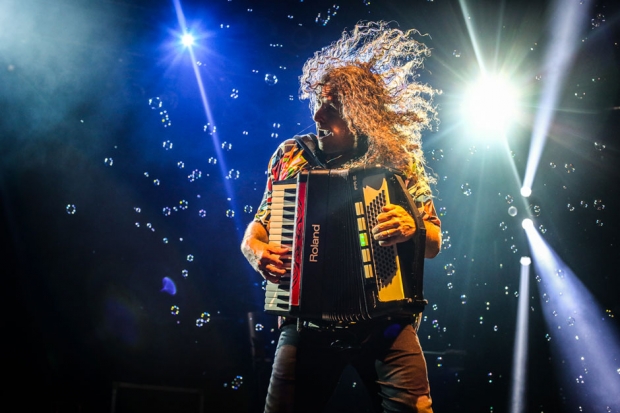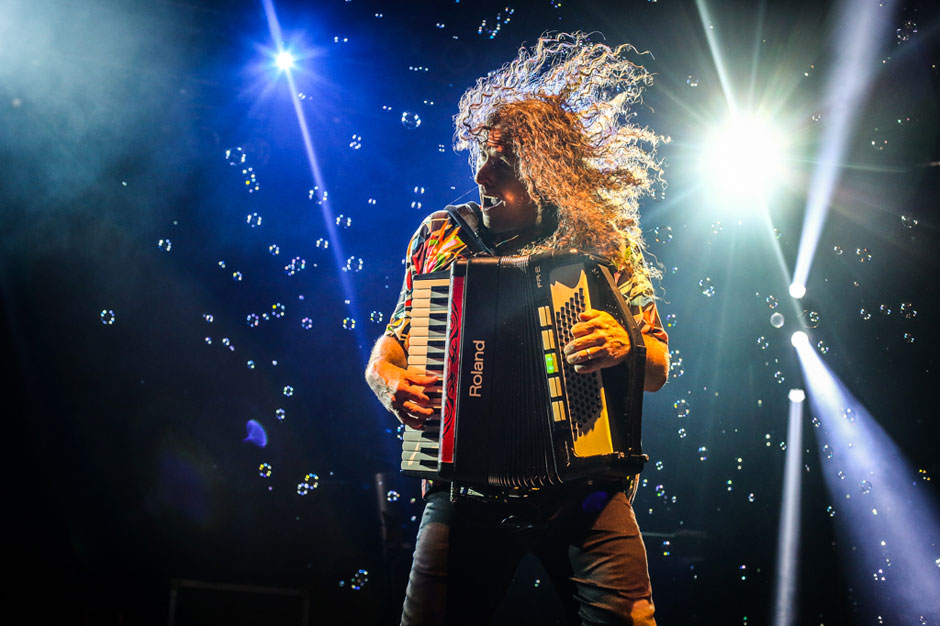 7. Nas
Not to compare them on every single thing, but Nas' live band is a little scrappier, a little looser, and a little meaner than Jay-Z's Vegas-ready ensemble. That means they'll bang around with the "In-A-Gadda-Da-Vida" riff of "Thief's Theme," the drummer will stand up off his throne, and the bassist will feel free to step in front of the star on the stage. That star, now in his 23rd year as a recording artist, seemed like he wanted to be part of the gang (he even got on the drum riser and crashed a cymbal), but still commanded the stage with an authoritative cool. All those hits helped, too, as he broke out early with a suite of tracks ("N.Y. State of Mind," "Represent," "The World is Yours," "Life's a Bitch") from 1994's Illmatic. From those classics, the set naturally flowed into newer, more mature material. "Today's my daughter's birthday. She's 19. That's crazy. This one goes out to the fathers," he said, before playing "Daughters" to an audience young enough to have scheduled Macklemore more than Nas on the Bonaroo app. CHRISTOPHER R. WEINGARTEN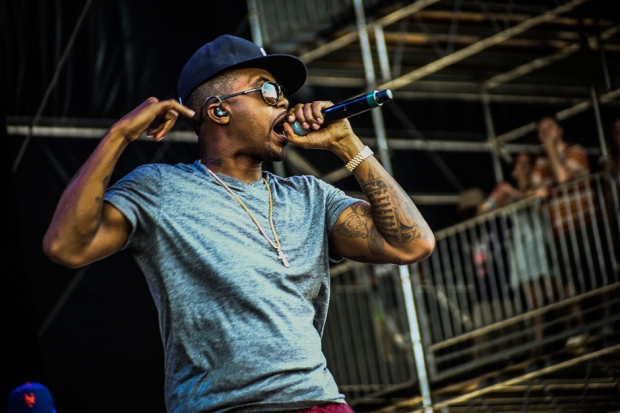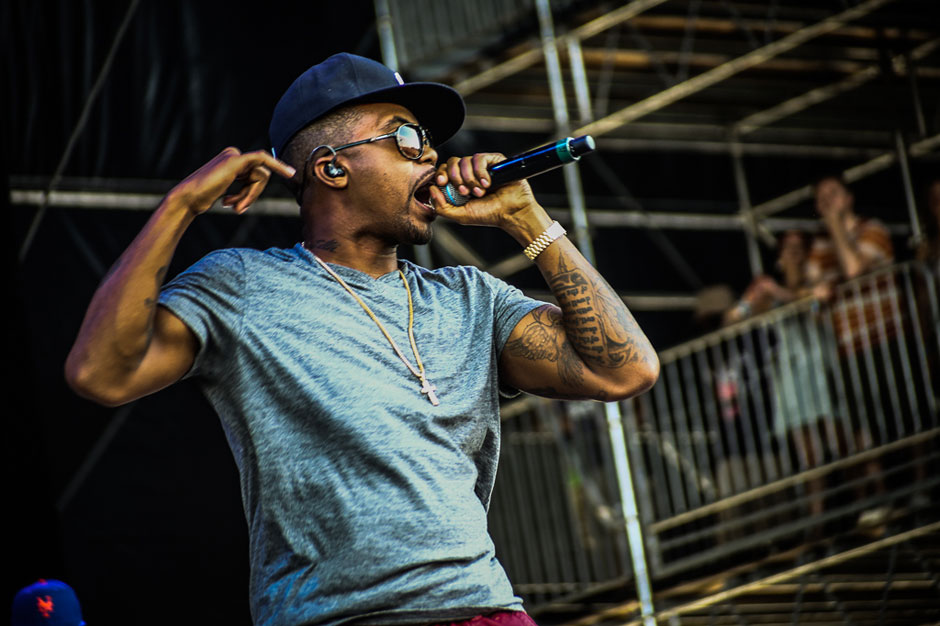 6. Preservation Hall Jazz Band, feat. Jim James
Watching one of New Orleans' most revered jazz octets was the perfect alternative to enduring headliner Jack Johnson doing whatever it is exactly that Jack Johnson does so benignly. Grounded by two tubas, the group made an uproarious racket in the That Tent and the audience clapped, hollered, and danced right along with them. Toward the end of the group's set, a dapper stranger in a black suit and an explosion of hair that Sideshow Bob would've envy appeared — when the light hit him, it was revealed to be Jim James. After sharing the mic with Preservation Hall for new track "I Think I Love You," James took center stage to sing "St. James Infirmary," giving a performance that had us questioning whether crooning should maybe be his full-time gig. James undulated, gesticulated, and flagellated his body with abandon, until his hair draped over his face like a weeping willow, giving their old traditions some new rock fury. K.G.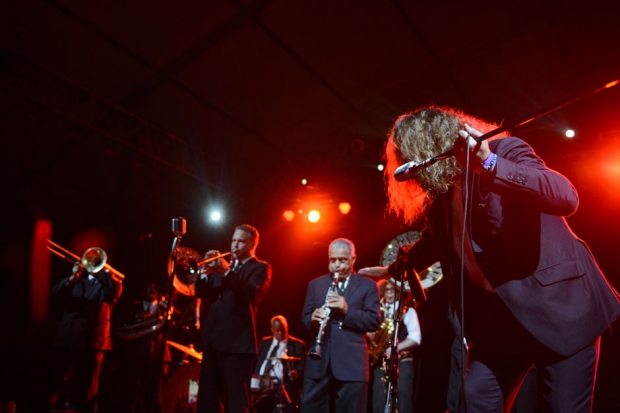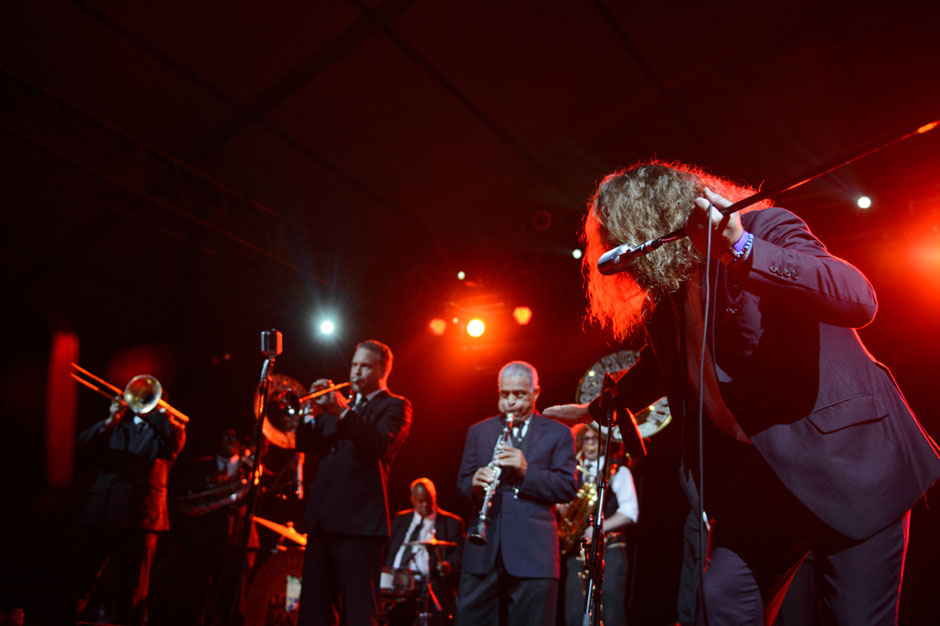 5. Björk
Biology-obsessed art-pop eccentric Björk doesn't skimp on eye candy to accompany her future-opera ballads and electro-punk screeds. With a headdress that looked like a cross between a cotton ball and a dandelion, the Icelandic performance artist led a drummer, a keyboardist, and 13 bronze-and-blue singer-nymph-atoms in a series of perpetual-motion experiments in front of a screen depicting the world falling apart. It perfectly fit her set, which included old favorites ("One Day," "Hyper-ballad"), fun songs (the punky, "raise your flag" screed "Declare Independence") and one explosive finale ("Nátúrra," which featured some incredibly hot pyro.) Throughout, her backup performers danced, gathered in formation, disbanded, and generally looked like love-struck pawns in Björk's Pied Piper routine, or possibly a beached synchronized-swimming crew. K.G.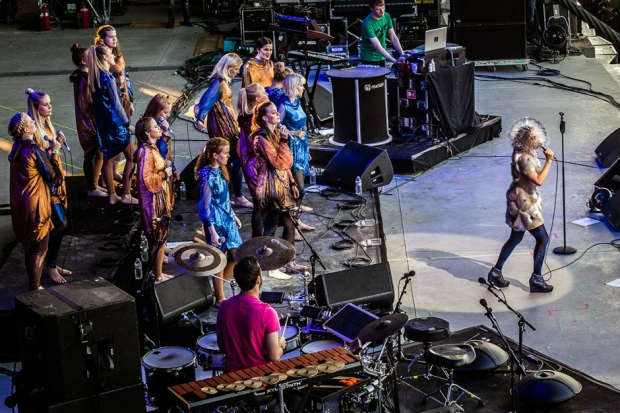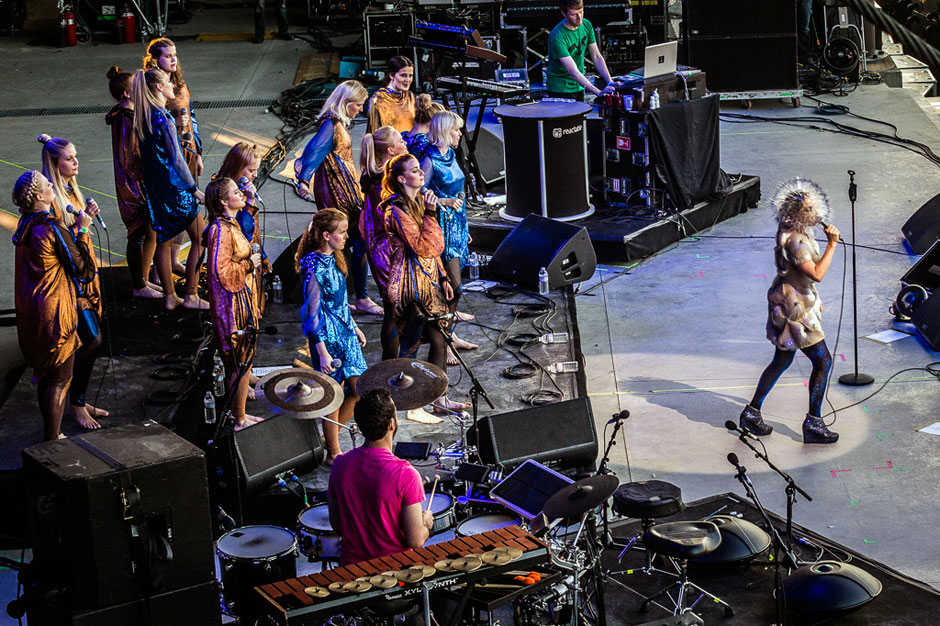 4. Death Grips
Appearing on a banner day for noise-rap minimalists (congrats, Kanye!), Death Grips continued their summer-scream tour with another festival appearance minus the help of spastic drum rocktopus Zach Hill. Last week, at Orion Music + More, we said MC Ride took full advantage of the extra space, and it was hard to tell whether he was actually putting out extra energy or just more watchable without Hill angling for attention. Well, at Bonnaroo he had a crowd that was much larger, much more receptive (pushing, shoving, stage-diving, throwing water, tossing glasses), and much more familiar with the music (the throwbacky "I've Seen Footage" was greeted like it was actually Salt-N-Pepa playing "Push It"). In turn, the energy gave Ride something extra to feed off — he convulsed, made feedback, his "yuh"s grew a couple "yaaaaaah"s — and the tent promptly turned into a sauna. Even mean-mugging DJ Flatlander seemed to be in higher spirits: In one final petulant act, he pushed over his mixing console like he was taking his ball and going home. C.W.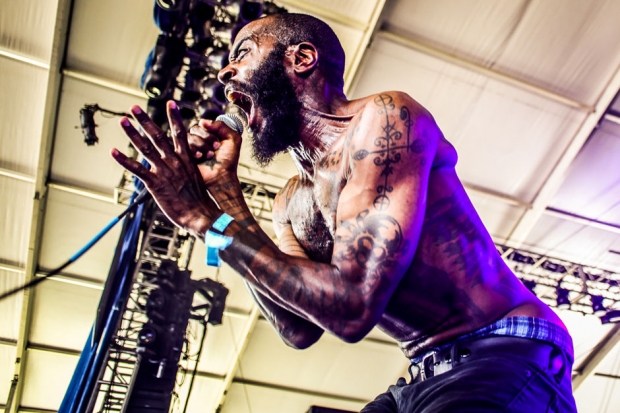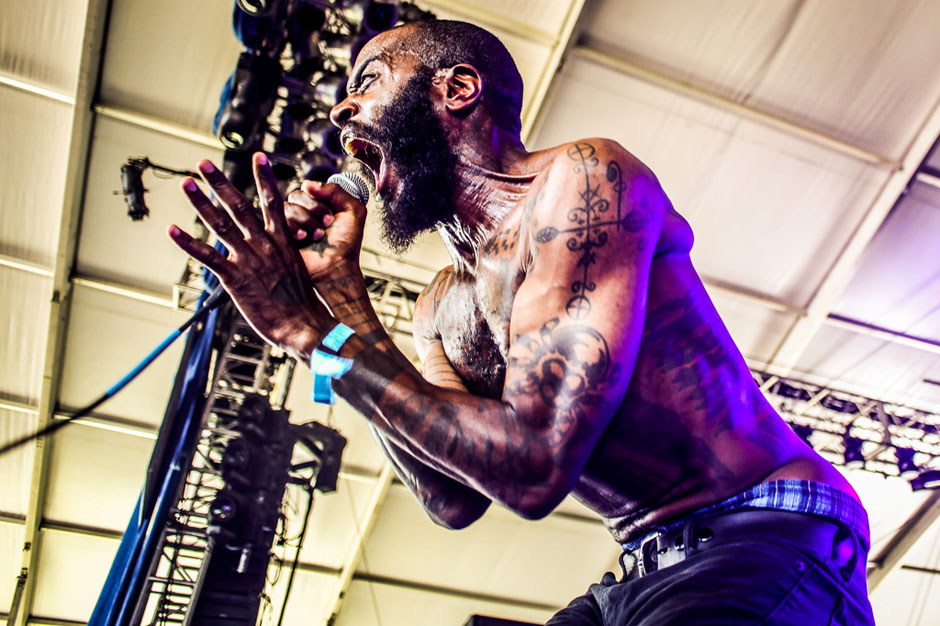 3. Frank Turner and the Sleeping Souls
There's a lot not to like about British outlaw-folk punk Frank Turner. Of the whole nu-Born to Run crew (Titus Andronicus, Japandroids, Against Me!, the Hold Steady), he's easily the one most likely to get a Grammy; his new record, Tape Deck Heart is overproduced and is also called Tape Deck Heart; his pro-atheism song "Glory Hallelujah" is like a Reddit post with chords. But the man puts on a rock show with such killer force that it almost feels like a trick. His band bounds around the stage, he gives simple, straightforward demands ("If you know the words to a song, you got to fucking sing along"; "Let me see you clap your hands"; and "Everybody jump!"), plus a drummer who flips sticks and a keyboardist who doubles as a hypeman. Frank Turner is brazenly unafraid of the Rock Playbook's most rudimentary tenets. Sometimes that means he's kind of a dick ("This song is about my ex-girlfriend, it's called 'Reasons Not To Be an Idiot') or ridiculous (one song's chorus: "Get up and get down and get outside"), but he's clearly studied the Book better than most. C.W.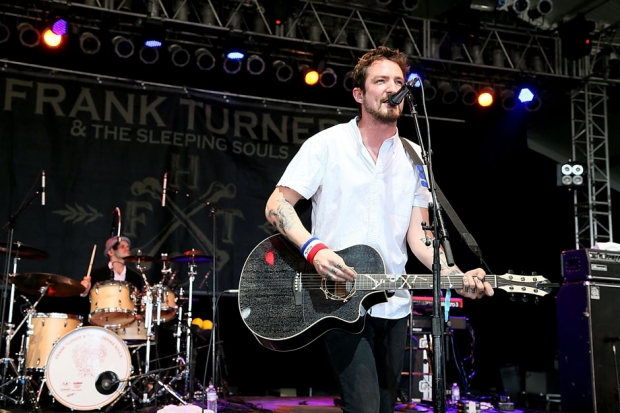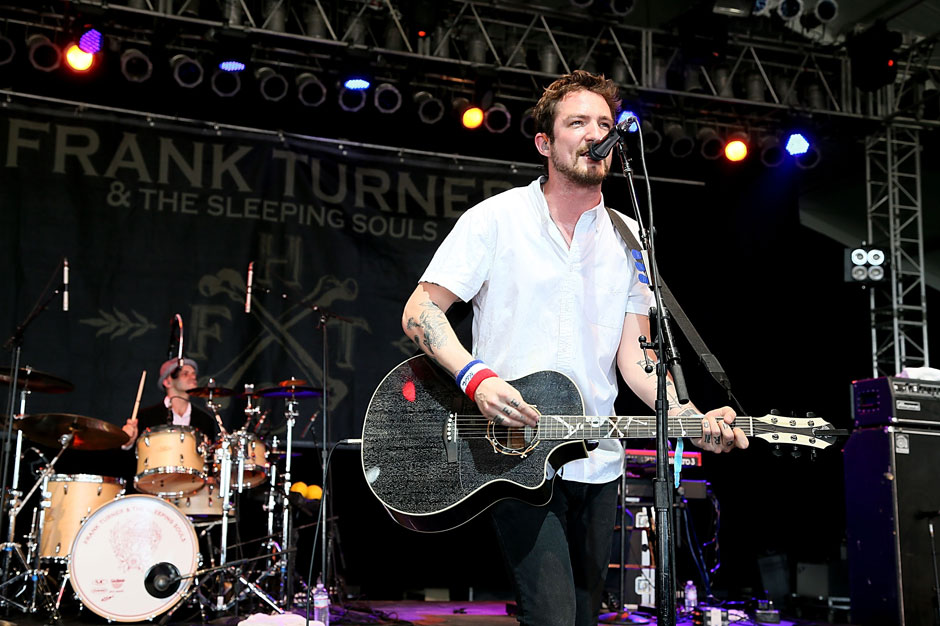 2. Solange
"I know it's hot out there," Solange told the audience during her Which Stage set, "but if I could could see you guys grinding just a little bit, that would make me so happy." And of course the audience shrieked back with approval, as her band began playing the dreamy "Bad Girls." Following her surprise appearances with Grizzly Bear and on Friday's hip-hop Superjam, it was refreshing to see Solange perform her own dreamy, soulful brand of pop. Throughout her set she shimmied, smiled and swooned along with her band, even pulling off some coordinated line-dancing with her natty and talented guitarist. But aside from Solange's vocal feats and general soothing ease, the highlight of the set, which contained undeniably catchy songs like "Losing You" and "Locked in Closets," was her cover of the Dirty Projectors' "Stillness Is the Move," as she somehow turned it into a rollercoaster ride for her impressive range. K.G.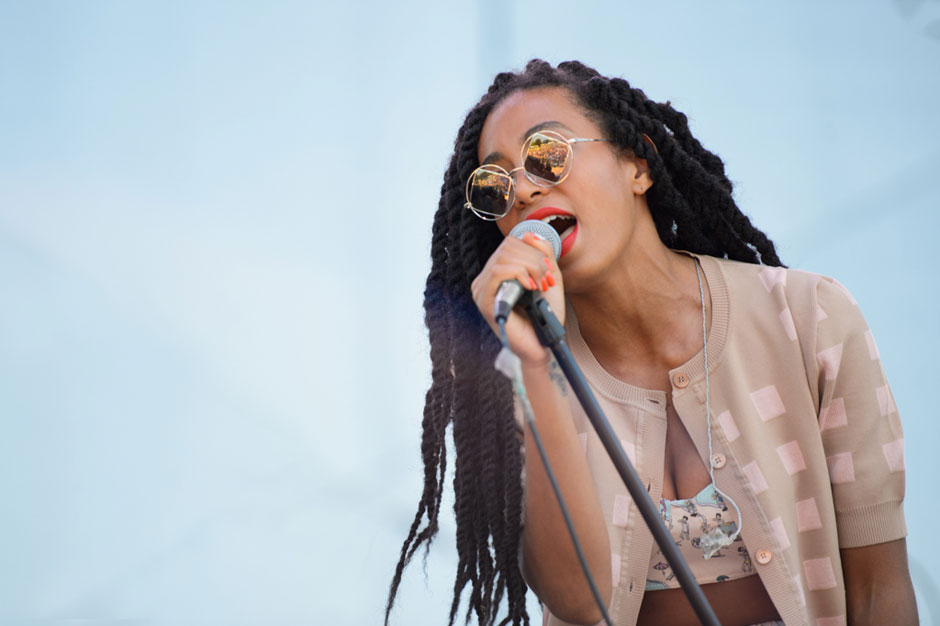 1. R. Kelly
With the sheer magnitude of bells, whistles, pre-planning, and tight medleys, R. Kelly wasn't doing a festival headlining spot, he was doing an awards-show appearance. Well, he technically wasn't even doing a headlining spot to begin with (he was listed seventh on the lineup and playing on a side stage), but Tom Petty is not going to make a dramatic entrance in a cherry-picker above the stage (like Kelly did for "Ignition (Remix)," Wilco is not going to launch hundreds of white balloons into the sky like constellations (like Kelly did for "Happy People"), and freaking Jack Johnson is not going to bring his own church choir (like Kelly did for a show-stopping, uplifting, goosebump-inducing "I Believe I Can Fly"). After 14 albums and dozens of collabos, Kelly has the hits and semi-hits and cult hits to show for it — and if you haven't seen Kells live, they come fast and furious, sometimes just one chorus if it's a rap song he was featured on — making room for singles that didn't even brush the Top 50 ("Freaky in the Club," "Number One," "Half on a Baby"). He was funny ("Y'all off key like a motherfucker, I'll do it."), he was sexy ([Sung] "Question: Can I say what's on my mind tonight… There's so many fine-ass women out here"), he was inspirational ("If music has changed your life, make some noise"), and if he can't actually fly himself, he'll release a bunch of inflatable doves that can. C.W.