5. Animal Collective
The most notable jam of the evening wasn't even advertised as "Super." Michael Winslow, a.k.a. "the Man of 10,000 Sound Effects," a.k.a. "the guy who makes all the noises in the Police Academy movies," stopped by Animal Collective's very late performance, making EDM-centric sounds until the band joined him and it blossomed into a song. As the night progressed for their 2 a.m.(!) set, the music became a mushy boom caught somewhere between the idyllic vibes of chillwave and the delirium of rave music — i.e., it was very early. C.W.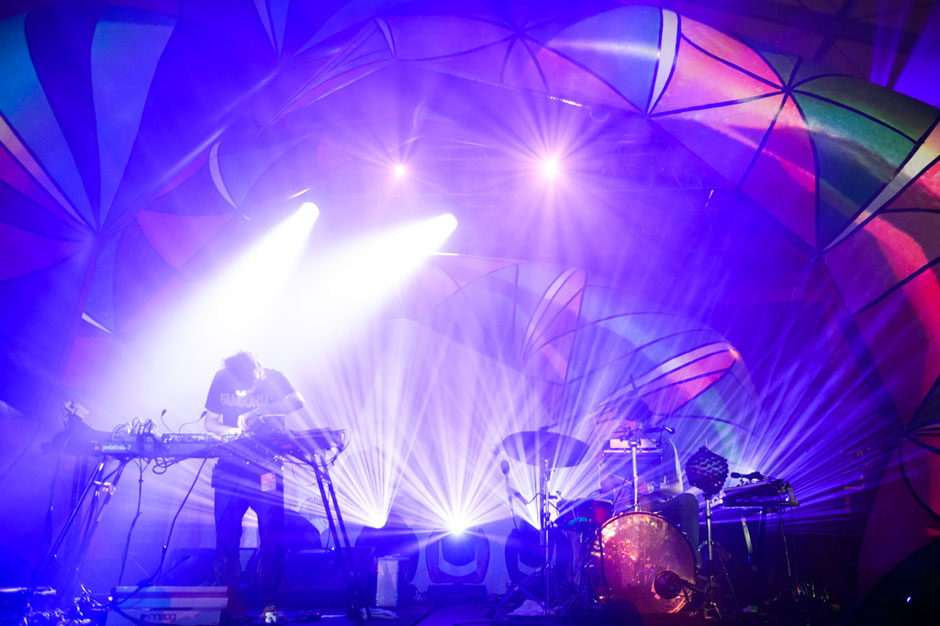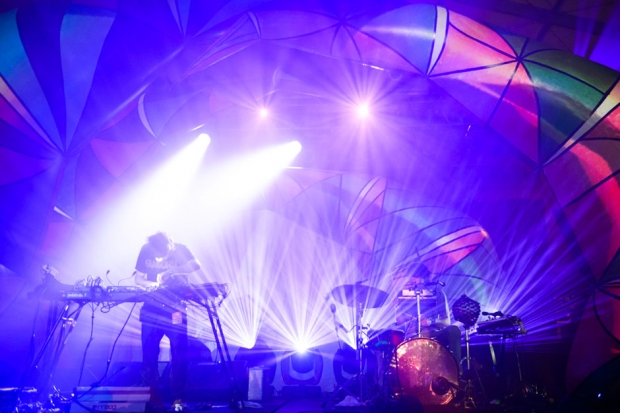 4. Bombino/Fatoumata Diawara
African music took over the That Tent in the afternoon, hypnotic grooves prompting a small but sturdy crowd to sway like blades of grass. Niger's Bombino took heroic guitar solos for songs of rebellion — not a lot of English was spoken, but his raised hand said a lot (though the audience member yelling "Bombinoroo" could probably use a better battle-cry). Following his set, Mali's Fatoumata Diawara took a sunnier approach, her voice soaring and floating, her body spinning, her hair whipping back and forth. C.W.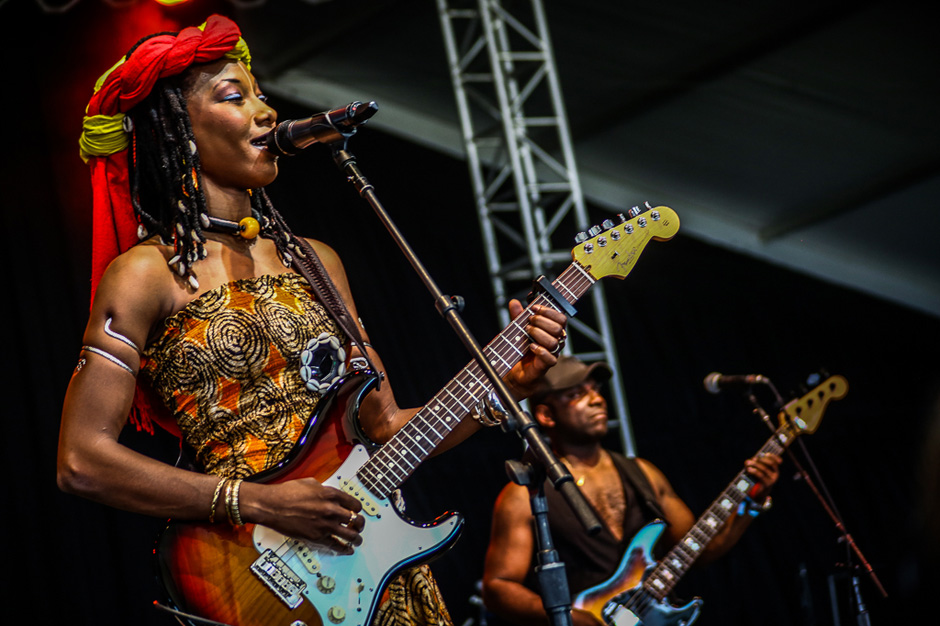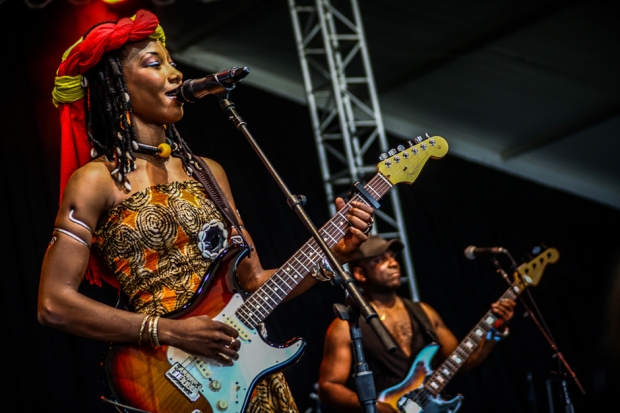 3. ZZ Top
How does a band take to a stage immediately following a Beatle? Well, with a devil-may-care, hearty "haw-haw-haw," some fuzzy white guitars and, of course, beards that stretch out for days. Although ZZ Top delayed their set by about a half an hour, as Sir Paul floated over his published ending time, they took the stage with aplomb and promptly rattled through a bevy of blues, including "Tush," "La Grange," "Tube Snake Boogie," and "Waitin' for the Bus." As vocalist-guitarist Billy Gibbons and an unusually plush-looking vocalist-bassist Dusty Hill swapped verses on songs like "Pincushion," they drove it home with coordinated body grooves which thankfully steered clear of drummer Frank Beard's giant skull-front drumheads. These Sharp-Dressed Men even had a costume change. K.G.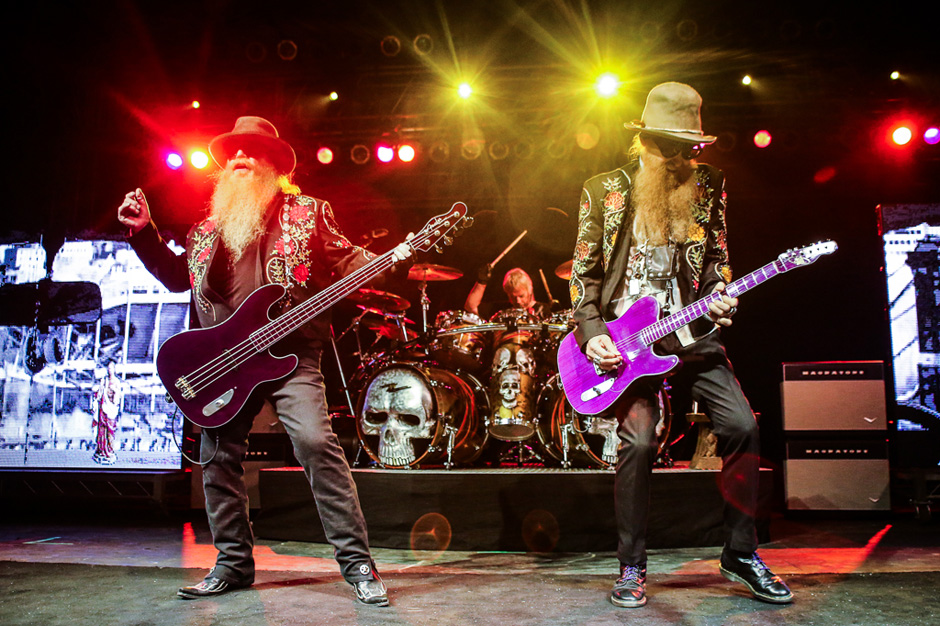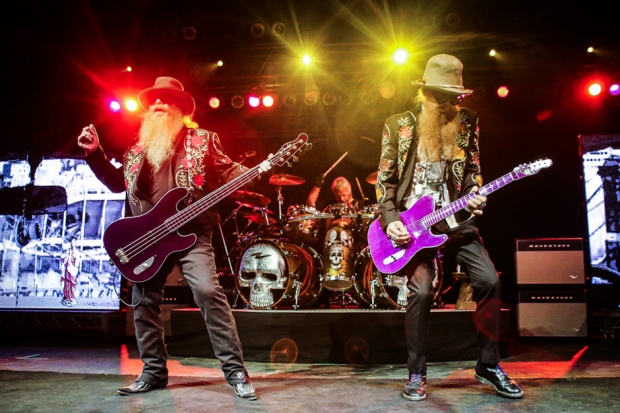 2. Wu-Tang Clan
Despite only rolling with seven of the eight living members (they'll still do "Ice Cream" without you, Raekwon!), the Wu-Tang were a powerful, merciless force. Barely giving the sea of fans time to catch their breath, they played hits back to back to back to back, going a good 30 minutes before dwelling outside of RZA's 1993-1996 victory run. Ghostface Killah and Masta Killa had energy and volume that seemed ready to swordfight with Death Grips, RZA asked for some Southern hospitality (that's applause), and Method Man got to interpolate Hall & Oates at a fest where Oates was actually playing. As for the lyrics of Ol' Dirty Bastard? Those were chanted by everyone; no hologram needed. C.W.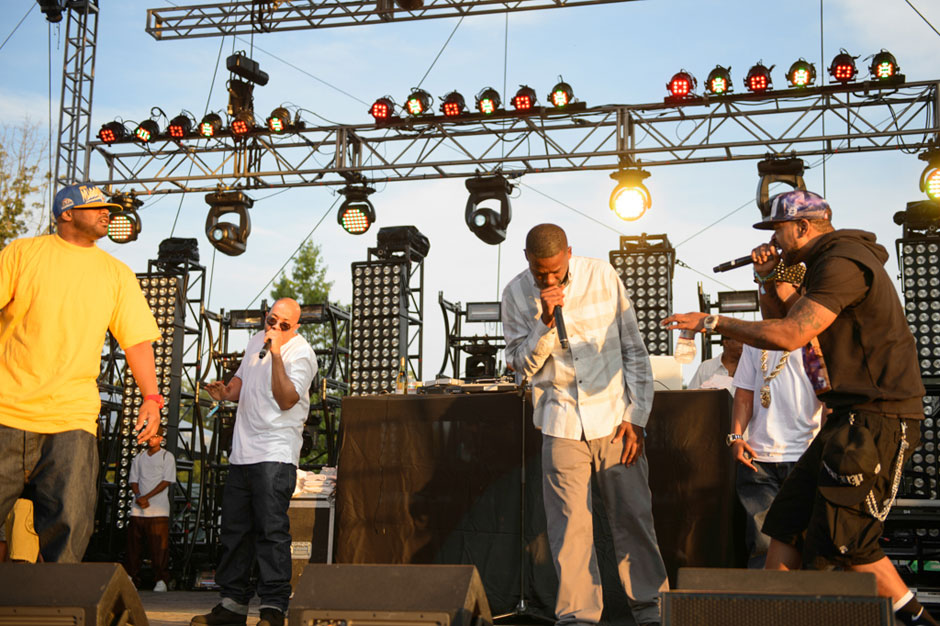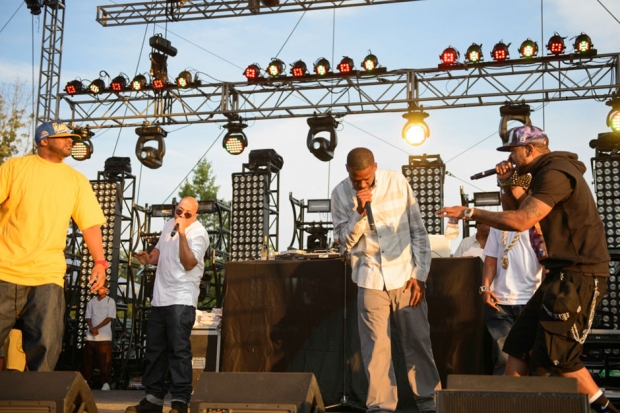 1. Paul McCartney
Only Paul McCartney can tell a story about Jimi Hendrix asking Eric Clapton to tune his guitar and not sound like a total name-dropping douchebag. Only McCartney can play songs like "Yesterday," "Let It Be," "Maybe I'm Amazed," "Eight Days a Week," "Band on the Run," and "Live and Let Die" — the latter, punctuated by pyro-kabooms and streamers of fireworks — and not sound like the live band at your mom's Saturday-night bar. Only Paul can cap off "Back in the U.S.S.R." with a "Free Pussy Riot!" and a story about Soviet dignitaries telling him they learned English from "Love Me Do." Only Sir McCartney can play for nearly three hours and still have a crowd in the tens of thousands captivated enough to sing every "na-na-na" of "Hey Jude." K.G.