10. Foals
The pallid Brits of Foals might not write the most memorable hooks or have winning stage personalities, but at Bonnaroo they will forever be remembered as the group who played music good enough to convince a woman to crowd-surf on an inflatable crocodile. Midway into their "Bad Habit," a standout among the group's bass-heavy, danceable noise-rock, something must have snapped in her, because she took to the croc like Captain Hook in search of his lost hand. The inflatable animal was confiscated just in time for Foals to play "Milk & Black Spiders." KORY GROW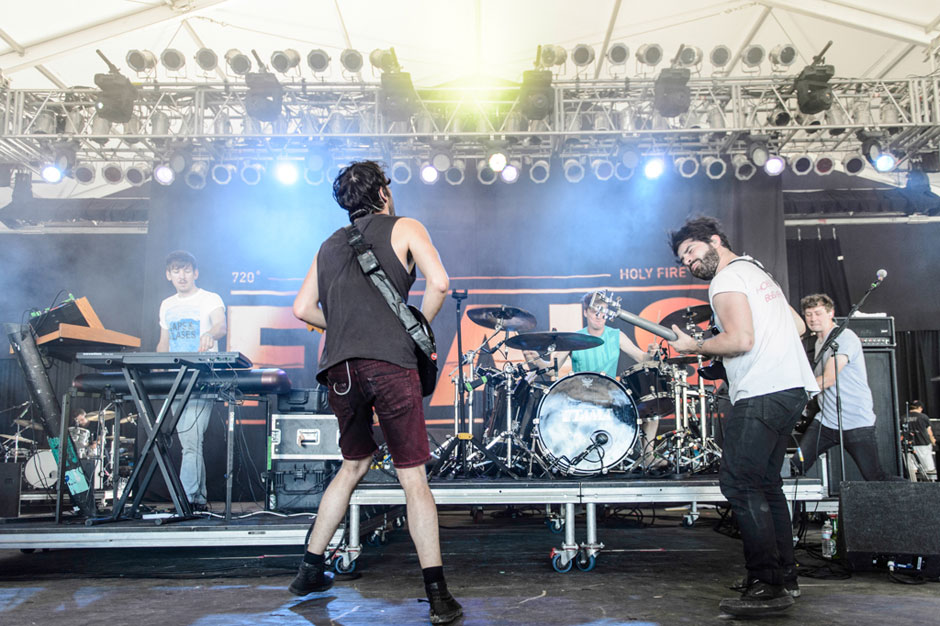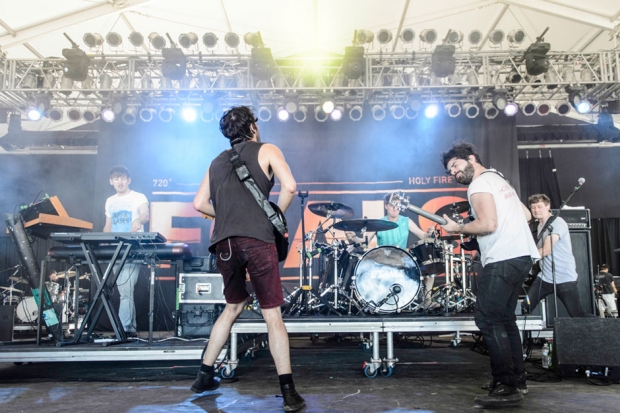 9. Superjam, feat. DJ Jazzy Jeff, Schoolboy Q, Solange, Chad Hugo, RZA, Redman, Method Man, Ghostface Killah, and Inspectah Deck
The first hip-hop-themed edition of Bonnaroo's long-running "Superjam" noodle sessions was anticlimactic and messy — but we should have expected nothing less than disappointment after ?uestlove unearthed D'Angelo for his own Superjam in 2012. With a parade of rappers backed by '70s-tweaked hard-funk crew Lettuce, the set was mostly Wu-Tang members wandering over after completely dominating the Which Stage. There was some serious jamming involved — DJ Jazzy Jeff and Lettuce drummer Adam Deltch ran circles around James Brown's "Funky Drummer," though Deltch's heavy right foot seems more indebted to DJ Premier than Clyde Stubblefield. And, yes, it certainly seemed most special when famous people popped by to do covers: Schoolboy Q covered Nas's "NY State of Mind," (this was a beautiful moment in which a California rapper got a Tennessee crowd to yell, "New York, New York") and Solange covered the Fugees' version of "Killing Him Softly," hitting those soaring notes in the bridge with relaxed ease and liquid cool. Unannounced guests Redman and Method Man finished everything with their usual shot of crowd-surfing, water-throwing, adrenaline — even though they had already surprised us once with "Da Rockwilder" a few hours earlier.
But when it was bad, it was brutal. The tepid crowd response to Neptunes' Chad Hugo playing N.O.R.E.'s "Superthug," made one of the greatest hip-hop beats of all time feel like homework. And RZA, taking swigs from a bottle of vodka, couldn't seem to remember his own lyrics, wandering around the stage like Ozzy. When he got lost (which was almost immediately) he would begin rapping other songs. What probably should have been Gravediggaz' "Diary of a Madman" became Wu-Tang's "Protect Ya Neck"; "Triumph" ultimately turned into "C.R.E.A.M." Other times, he just stood in place and danced. "I got to make a confession," he said. "I'm getting nice and fucked up in here." CHRISTOPHER R. WEINGARTEN
Superjam partial setlist
DJ Jazzy Jeff – "Funky Drummer" (James Brown)
DJ Jazzy Jeff – "The Payback" (James Brown)
Schoolboy Q – "NY State of Mind" (Nas)
Schoolboy Q – "There He Go"
Schoolboy Q – "Collard Greens"
Chad Hugo – "What Happened to that Boy?" (Baby feat. Clipse)
Chad Hugo – "Superthug" (N.O.R.E.)
RZA –"Diary of a Madman"
RZA – "Triumph"
RZA and Chad Hugo – "Shimmy Shimmy Ya" (Ol' Dirty Bastard)
RZA – "Family Affair" (Sly and the Family Stone)
Solange – "Killing Me Softly" (Fugees via Roberta Flack)
Solange – "Umi Says" (Mos Def)
Ghostface Killah, U-God and Solange – "Cherchez La Ghost"
Redman – "Tonight's the Night"
Redman – "Da Goodness"
Redman and Method Man – "Part II"
Redman and Method Man – "Da Rockwilder"
Wu-Tang Clan – "C.R.E.A.M."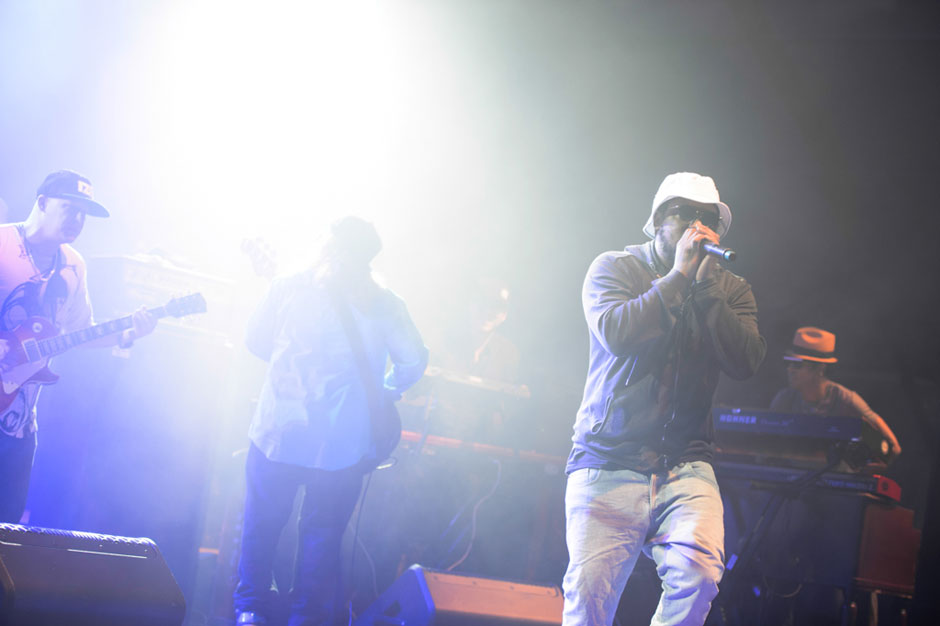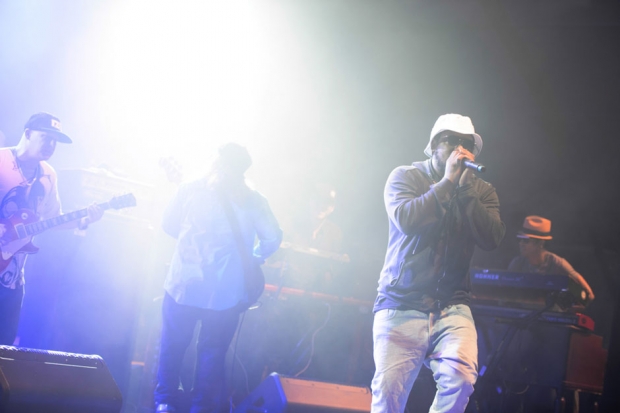 8. Wilco
With a vintage nearing 20 years, alt-rockers Wilco are ripe enough to know how to work a crowd. For 90 minutes, they leaned on their oft-celebrated 2002 album Yankee Hotel Foxtrot slightly more than their most recent record, 2011's The Whole Love. And while a good portion of the concertgoers laid down, waiting for Sir Macca later, Wilco still managed to turn a few heads. They invited members of Calexico, who played earlier in the day, onstage to join them on the Yankee song "I'm the Man Who Loves You," and in between frontman Jeff Tweedy & Co.'s seamless texturing of guitars, the singer even took a few minutes to crack wise. "Stick around, Paul McCartney's next," he said "I'm not familiar with his work, but stick around." K.G.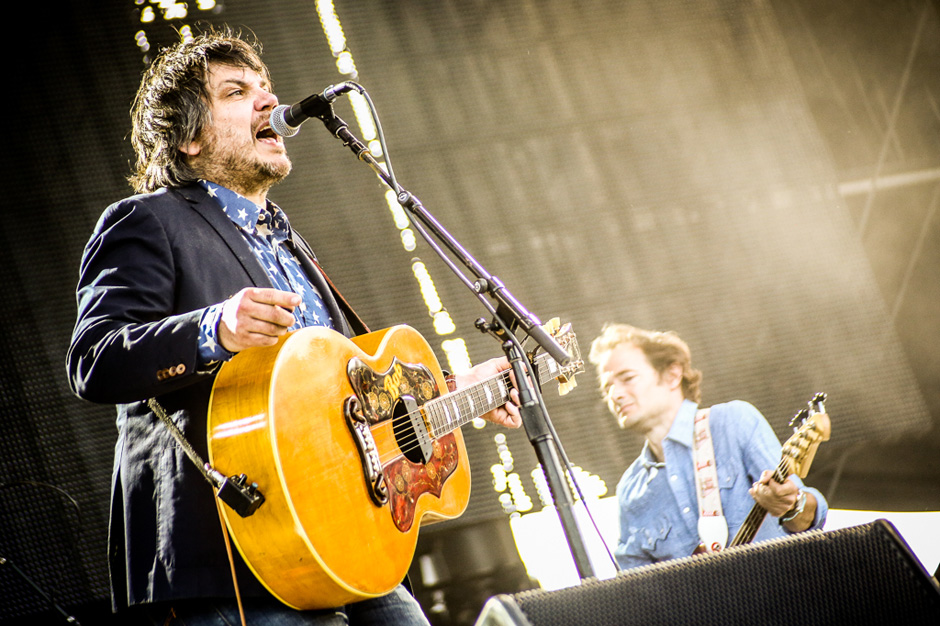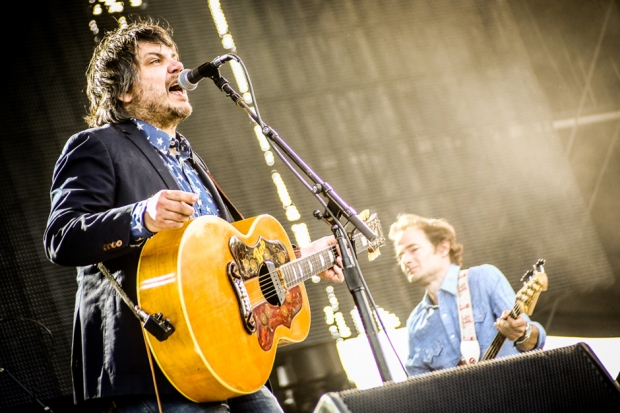 7. Pretty Lights
Someplace invisible in the mist of smoke that surrounded the Which Stage, DJ Derek Smith affirmed his Pretty Lights moniker with a wide array of lasers, bright mattes of color and, of course, the ubiquitous and effective all-white background. The mammoth-sized audience reciprocated, throwing fistfuls of glow sticks towards the heavens and shining their own custom lights from a football field away, as Smith assaulted them with a hip-hop–inspired blend of EDM. He didn't speak much, instead offering the occasional aside, like, "If y'all like this jazzy shit, let me know." K.G.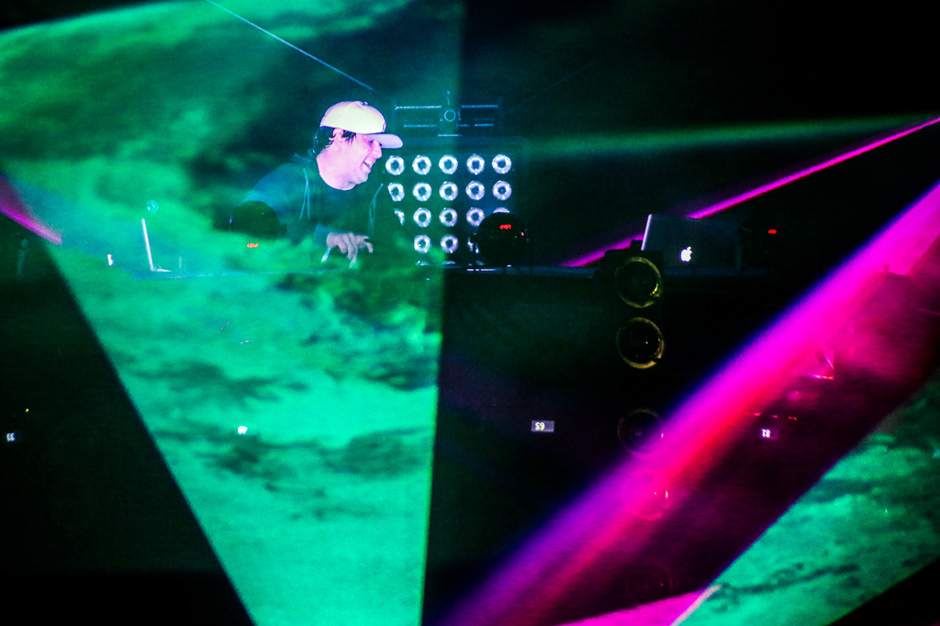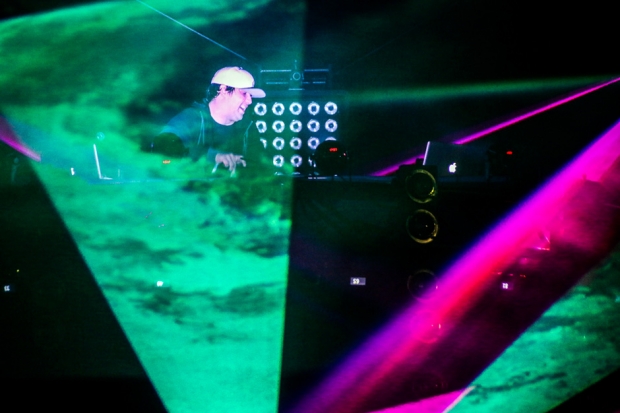 6. Charli XCX
On stage, British sensation Charli XCX seemed like an Internet-generation pop star around which multiple ideas collided at once — a voice like Björk, a look like Britney, a band that looks like Wavves, a grip on the mic as tight as Trent Reznor's, a cover of the Backstreet Boys (not everyone was singing along, but the people who did were really singing along), and a nod to EDM culture: "This song's about taking E, so if you're on pills, this song's for you," she said before introducing "Take My Hand." But some things never change — like having a hit song. When she got to Icona Pop's "I Love It" (she made sure to mention she was featured on it and wrote it), the crowd went ballistic, bounding up and down, raising hands, and smacking beachballs. C.W.