"I should have become more cool," says Katie Stelmanis with a grin, thinking back to her Toronto childhood. She's sitting on a bench in the shade at Williamsburg, Brooklyn's McCarren Park on a sunny day in June, wearing chunky black platform boots, high waisted floral print pants, and a thick black-and-white top. Her big blue sunglasses are missing an arm. Two scrunchies — one maroon and one baby blue — moonlight as bracelets. The sartorially brash Stemanis is the singer and keyboardist for Austra, which has just released a vivid, dramatic, highly anticipated second album, Olympia (Domino). Even adjusting for various socio-cultural discrepancies, "cool" is an entirely accurate description of this particular woman's being-in-the-world.
But that's now. Then was different. "My parents were really into bands," Stelmanis continues in a flat, friendly voice that bears little trace of her stratospheric singing. "My dad was listening to Frank Zappa and my mom was obsessed with Kate Bush and Bob Dylan. They had really good taste in music, amazing records." Despite the best intentions of her father, a housepainter, and her mother, a grade-school teacher, the sounds they loved didn't take. "I was like, 'Whatever, this is my parents' music,'" she says.
So, she rebelled. "I liked fucking Puccini operas."
That was a long time and many rebellions (and classical voice lessons) ago. Stelmanis's most recent contrarian moves appear on Olympia. The band's debut, 2011's Feel It Break, was sparse, dark, and overwhelmingly electronic. It was also very good, immersing sweeping and heavily overdubbed vocal melodies — which, the singer's mom would be proud to know, owe something to Kate Bush — in icy drum machine rhythms and ominously cycling synthesizers. The album was shortlisted for Canada's prestigious Polaris Prize (losing to Arcade Fire's The Suburbs) and was nominated for a Juno, Canada's equivalent of a Grammy, for Best Electronic Album.
Naturally, that success meant it was time for a change.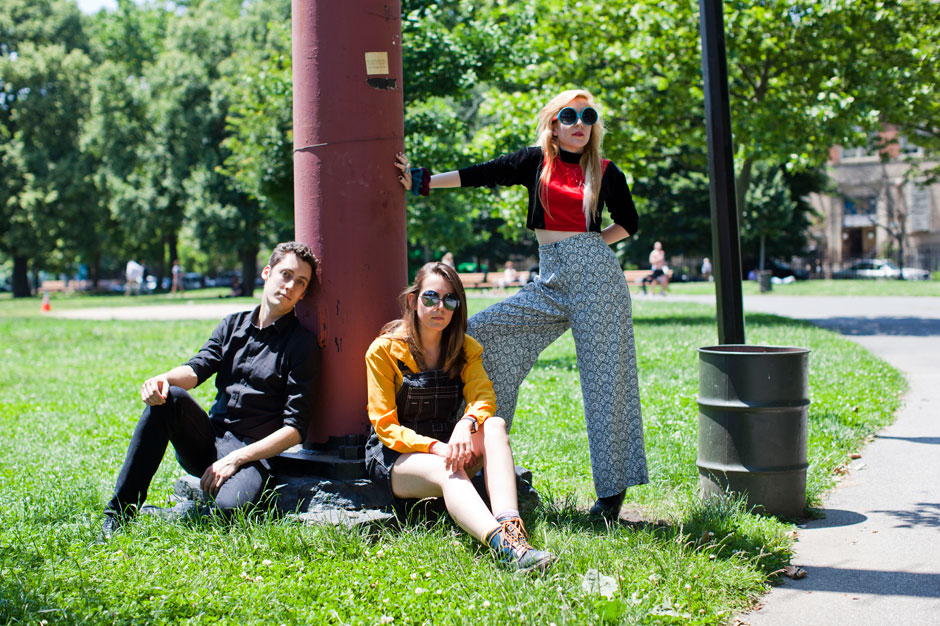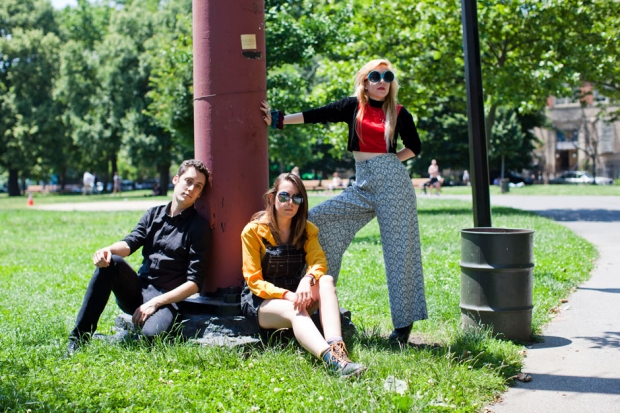 "We wanted to throw people for a loop," says Stelmanis, 28, about Olympia. "Feel It Break was a MIDI record. It was all done electronically. With Olympia, we wanted to put more warmth and life into it." Thus, instead of the first album's programming and sampling, almost all the instrumental parts on the new LP were played live. The rhythms are hotter, the lyrics less abstract, the melodies sharper.
"We were vastly labeled as a goth band on Olympia," laments Stelmanis, "If you have zero context for how we sound, 'goth' is probably a good word, but we wanted to do the complete opposite this time. To be honest, I'm shedding everything opera-related from what I'm doing, and opera is like the most goth music there is. And also classical music is about melody and harmony. I'm still just understanding about rhythm. Opera is who I am, but I'm still trying to get rid of the influence."
Recorded at a live-in studio in rural Michigan, Olympia is far closer to, say, the poppier side of Nine Inch Nails than "Nessun Dorma." Standouts like the piano-driven "You Changed My Life," the stately "Hurt Me Now," the bass-heavy "Forgive Me," and the slinky "We Become" move hard and fast, Stelmanis's vocal and keyboard melodies sleek and impassioned, the rhythms part-human, part-synthetic, and totally full-blooded.
"[Feel It Break] all came from one machine — they sound like a band now," says Fucked Up guitarist Mike Haliechuk, who did production work on both Austra albums. "Everything is even more purposeful and more organic than it was before. They're really going for it. They're finding their own style. It's almost a medieval melodic vibe with sharp, current production. It's easy to understand why people are so fervent about them."
As Stelmanis suggests, Austra are still very much a work in progress. For eight years, the lead singer studied and performed with the Canadian Children's Opera Company. But shortly before a move to Montreal to continue her arts education at McGill University, she abruptly dropped classical music from her life. She was just shy of 20, and had found the things that curious, artistically inclined kids find when they stay out late and keep their eyes open in accepting big cities.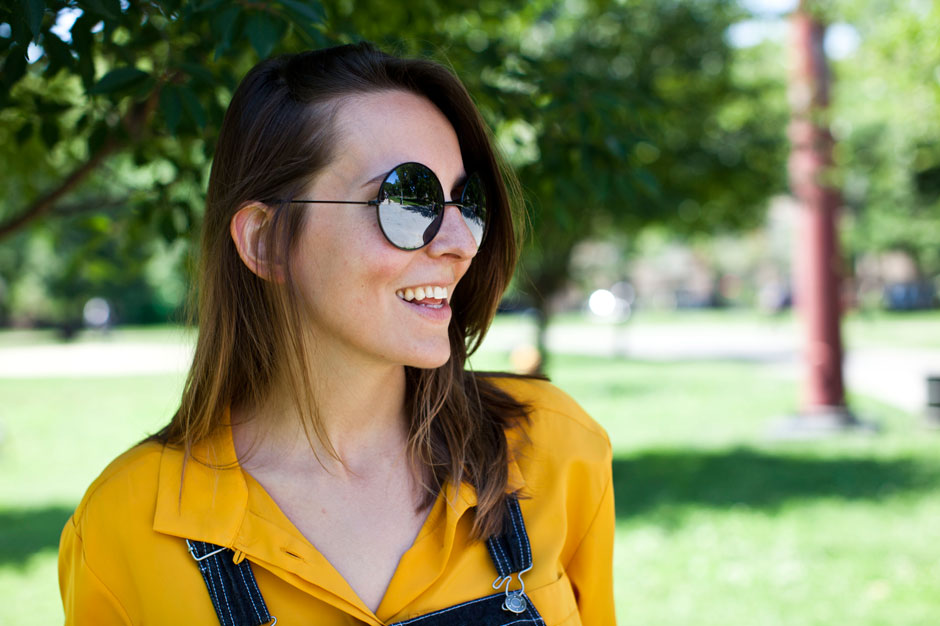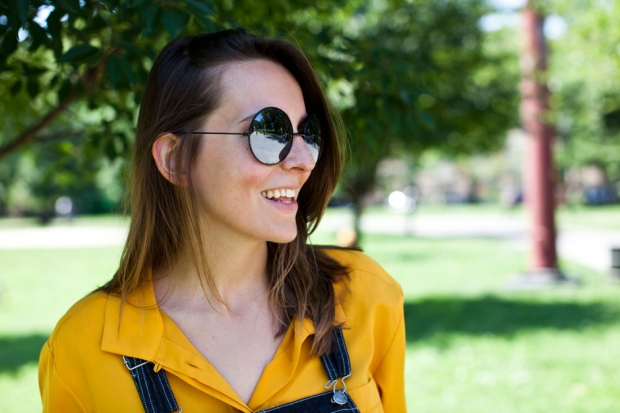 "I'd just discovered the indie arts scene in Toronto," recalls Stelmanis, who became a fixture at the city's fondly remembered queer-centric Vazaleen parties and at a long-running, inclusively utopian indie-rock night called Wavelength. "I was more inspired by that than I was by classical singing lessons. There was so much good music in the city at the time. I started doing my own music right away."
Stelmanis' first non-opera project was a "post-riot grrrl" band called Galaxy that she formed with eventual Austra percussionist-programmer Maya Postepksi. (Bassist Dorian Wolf rounds out the permanent Austra line-up). "At the time we were like nails on a chalkboard," says Stelmanis ruefully. "We were so good. I don't get why no one liked us, but nobody liked us."
Put it down to timing. Stelmanis recollects that when she started writing, recording, and performing her own music she was "hanging out with a lot of the kids who were very influenced by the Arcade Fire movement, and there was so much pressure on me to use real instruments. [People] were like, 'You should have violins' and 'Electronics sound shitty.'"
Haliechuk offers that "the big bands in Toronto and Ontario back then were, like, Broken Social Scene and Hidden Cameras — these bands where there were 15 people on stage and everyone was picking up a new instrument between songs. Katie's stuff sounded so different. The musicianship and singing was obviously from someone who had a classical background, but it also felt so modern. It stood out."
Stelmanis, with instrumental help from Postepski, released a self-titled proto-Austra record called Join Us under her own name in 2008. The band played South by Southwest in 2010. An A&R rep from Domino saw a performance in Austin. "He came by accident," remembers Stelmanis. "The schedule got pushed back and he thought we were the band that was actually playing after us. Four months later, we had a contract." (Stelmanis won't reveal the name of the band that the rep had actually come to see. "They sound too much like us," she says, bashfully.)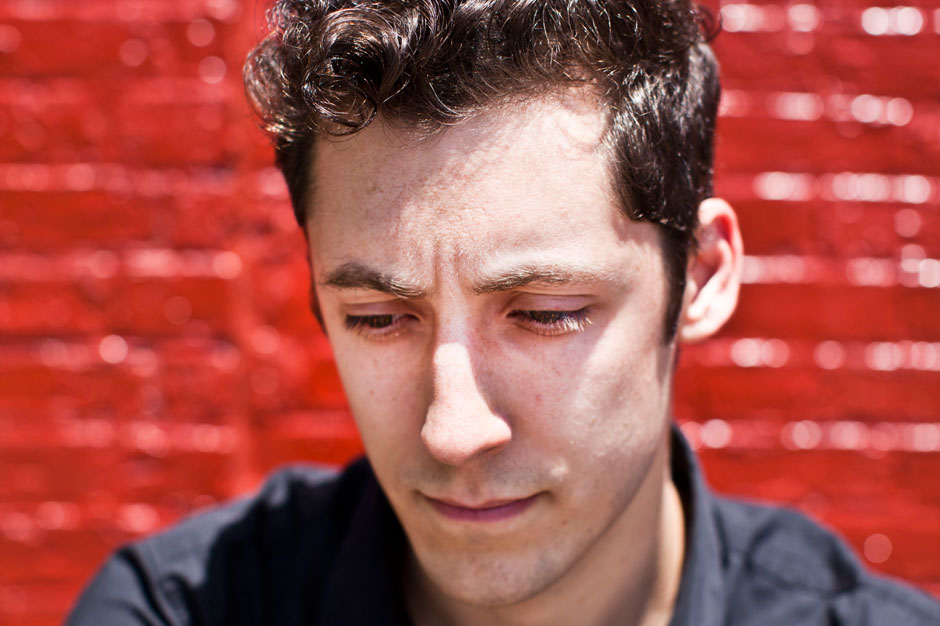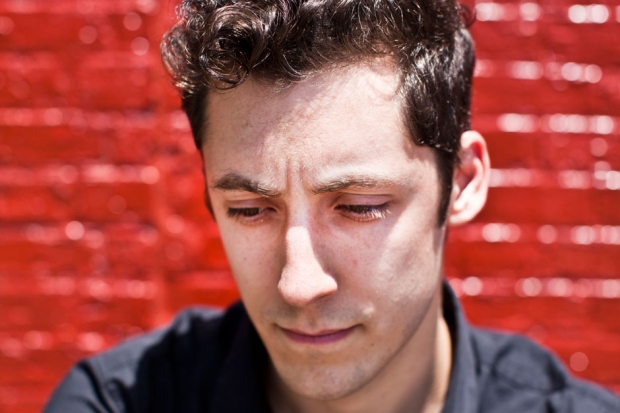 Given the ensuing critical praise, tours supporting the likes of the xx and Gossip, and the move to headlining status (the band will be on the road deep into 2014), the increased attention has been a net positive. But it's also highlighted some larger issues.
"I feel more marginalized as a female artist than I do as a queer artist," Stelmanis admits. "The only people who care about me being gay are gay kids who are happy to find out about it. So, in that respect, being identified as 'queer' is good. The difference in the landscape is being female. I've been booked to do all these fashion shoots when I have absolutely no desire to do that. The idea of presenting myself in a fashion magazine so that people will look at me, that has no appeal to me at all, and it's almost essential for being a woman in music now because there are so few outlets. There isn't the same expectation for men. I do feel resentful about that."
She's learned to deal more effectively with another method of publicity. "Two years ago, the idea of playing a headlining show in a city like New York City? Oh my God, it's such a big deal! Now, I could care less," she says. "You gain perspective. One show is not going to make or break your career. My whole mentality towards the project is to see it as a lifetime. Everything is a step."
And what does Stelmanis hope to accomplish with her next one? "My ultimate goal," she says, "is that one day we become big enough where we can afford a tour bus. Being in a van sucks."
She shrugs and adjusts the broken side of her sunglasses. "Maybe for the third record, we can get one. I mean, who knows what we'll sound like by then? But a tour bus — that'd be pretty cool. I could get used to that."