Tonight is the finale of Season Five of RuPaul's Drag Race, when we'll find out who will be crowned the next Drag Race Superstar (on LOGO, 9/8 CST). And for every exit, there's a fete: in New York City, this season's entire cast will descend on XL Nightclub for a party hosted by none other than Michelle Visage, Drag Race den mama and RuPaul's best friend. SPIN interviewed the inimitable Visage in February in West Hollywood, discussing everything from her beginnings in the New York club scene to her days as a radio host (with Ru) on New York's KTU, to becoming a television personality (and the official announcer at her teenage daughter's track meets). In homage to her quick wit, her strong personality, and her gigantic hair: Michelle Visage.
If you haven't read our full RuPaul profile or spotlight on Drag Race's beloved queens, do it now!
How did you get into the club scene in New York?
I moved to New York City in the '80s to be an actress and to be on Broadway. That was always my dream. Growing up in New Jersey, teen clubs were your life. I'm not kidding! That was it. I was literally tied up five days a week with teen clubs, my parents would drop me off, like, I didn't even drive. So I must have been 14, 15, 16. I moved to New York City to go to the American Musical Dramatic Academy and get my degree in musical theater, and I missed it. I was only half an hour from the city where I grew up and I was planning on coming home every weekend. But my mother was not having it. She was like, "You moved to New York to be a star. You're not coming home." She was basically saying, "You're not welcome." I was like, "I'm your child! Why are you doing this?" Throwing a fit. She was like, "Look. I'm gonna get you a fake ID" — 'cause I never drank, ever, so she knew that wasn't an issue. And she was like, "You're gonna go to these clubs and you're gonna network. You're gonna meet people and you're gonna figure it out."
I started going to the Underground and made friends with this group of 20 or 30 people, gays and hags. They took me in like immediately. They started teaching me about voguing, and I met Willi Ninja. I started walking balls and voguing every night of the week. Susanne Bartsch found and hired me to bring voguers to some of her club nights. So I was going to college, doing this at night, and in the day I was a receptionist in the garment district. "Casablanca and Fundamental Thiiiiiiings?" That's how I answered the phone.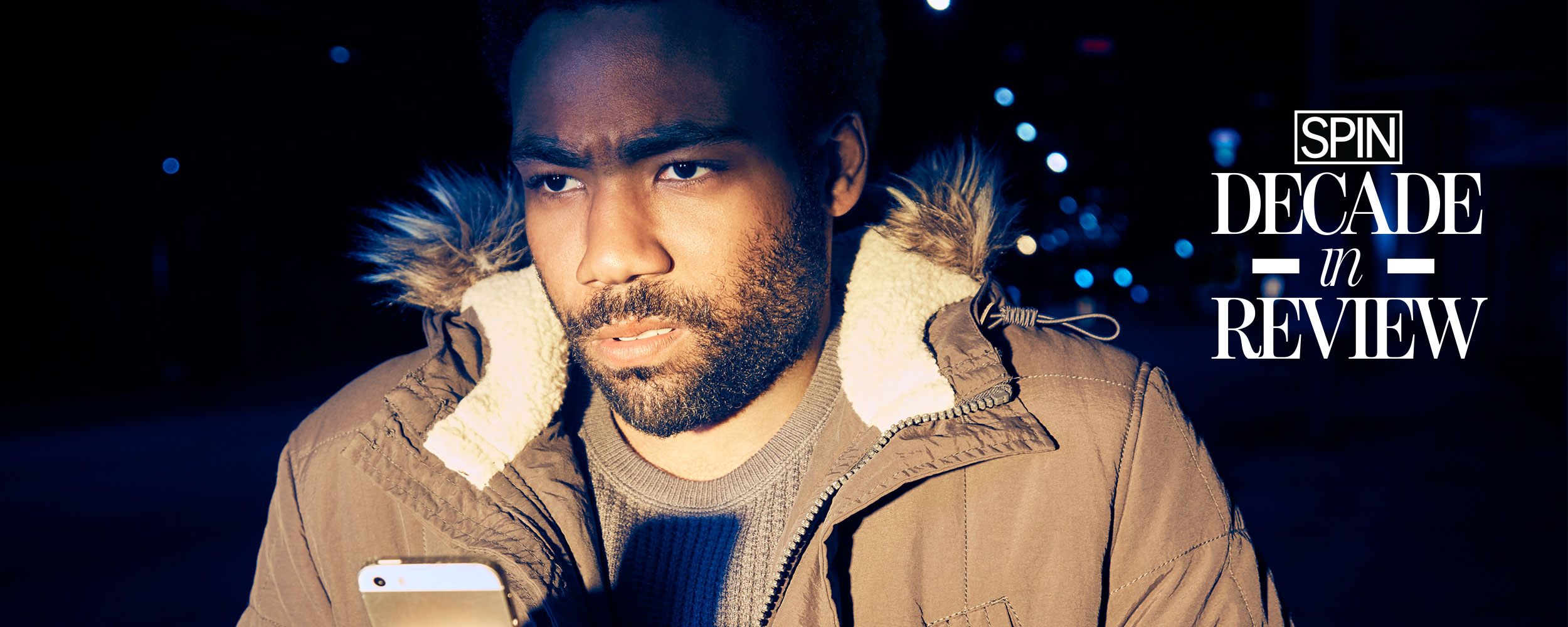 How did you meet RuPaul?
I remember seeing Ru at parties and being like, "Who is this crazy, seven-foot-tall, Afro-wearing, short-skirt, earing-crazy bitch?" We used to just see each other like hey girl, but I had Seduction to worry about. I was always sober, they were always a mess, and as vogue started becoming more popular, the news started covering it. As it got more attention, Madonna incorporated it, and the whole thing took off. Then Ru came out with "Supermodel" at the same time I came out with the Soul System song, "It's Gonna Be a Lovely Day." I remember seeing him at a Hot 97 event like, "I don't know if you remember me" and he goes, "Bitch, stop right there. Not only do I remember you, I used to watch you at the Red Zone seeing you perform, and I go that bitch is a star. Your little blonde ass boppin' all around. I had my eye on you for years." I was like, Oh my God, really? That was in '92. So then KTU happened. They put us on to do a radio show, long story short, the rest is history.
Then you were on The RuPaul Show on VH-1.
I said to him, "I don't know if I ever had the words to thank you for what you did for me by bringing me to VH-1," and he was like, "Bitch, would you just shut up? I bring you because you make me look better." And he meant what he said tongue in cheek, and there was love in it, but it's true: we're a pair. We complement each other in ways that you don't find anymore. We finish each other's sentences, I can look at him and know what he's thinking. I don't even get that with my husband. It's a crazy, soulmate scenario in a gay man-hetero woman sort of way. It's not a queer dear/fag hag, fruit-fly situation. It's really a deep-seated, love and respect admiration society. I don't know how else to say it without it sounding cheesy.
You're like that old comedy duo from the '60s, Mike Nichols and Elaine May.
I won't have seen him for years, and no time passes. When Drag Race happened and they tried to get me for Season One, I let him down, because I had a boss who wouldn't let me out of my contract. But anything he does, he always brings me with him. I don't know if I have the words to say how grateful I am because in this business, nobody does that. I know he does it because he has a vision, you know. If he had his own sitcom he'd bring me with him. He's a special entity that way. I think Ru lives his life that way, with all purity. It's really pure and truthful. And that's missing in this world.
After Seduction and Soul System happened, I had this kind of pop career. Unfortunately, our producers did us wrong so there was not going to be any longevity with them. I didn't know what to do next. Was I going to start auditioning for Broadway again? I really wanted to focus on film and television, but I didn't know I should be moving to L.A. So, I had a stripper who lived with me at the time. She was making three grand a night easily, the lower end of $5,000 night at Scores when it first opened, when Howard Hughes used to talk about it all the time. It was the shit, every celebrity in the world was there, every girl made tons of money, they flew in girls from all over the country. So my girlfriend was a stripper, gorgeous girl, and at the same time KTU was starting.
I grew up a radio junkie and my best friend from Jersey called and was like, "They're playing all of our music" — the old club stuff, the freestyle stuff. So my brain started turning like, okay, this is time to change my career, I'm not going to be a pop star anymore. And I literally got my boobs done because I was like, I am gonna be a stripper. All this money my friend makes, I was like I have a personality on top of this, I'm gonna make bank. But then when I got my boobs done I was like, I don't wanna take my clothes off! I worked at a strip club called Goldfinger's. I hosted hot oil wrestling. I saw the money the girls were making. Now I didn't have to take my clothes off, I was just the sassy chick on the mic, but it is what it is, I had to work. My pop career didn't make me any money, Seduction made zero dollars. We got robbed. So my stripper roommate comes home and goes, you know that station you wanna get on? I think my manager at Scores is gonna be on. So long story short, we set up a meeting, then it was fashion week and they're like, "We're bringing in RuPaul to try him out, we want you to be his co-host for a week." I was like, this is like a dream! They brought him in and it was magic. They signed us that week for a year… a few months into there he brought me in to VH-1.
And now Drag Race, which is so mainstream…
Ish, it's mainstream-ish. We've got a lot further to go. Thank God LOGO took a role in this and took a chance, because now we're able to show the world what we as a community have to offer. Not just drag queens, but depth and friendship and beauty and talent, that's on par with everybody else out there making movies and doing mainstream television. So thank God for LOGO.
Do you think the mainstreaming-ish will help you get a nighttime talk show, which is your dream?
I don't know if it's about mainstreaming. I'm a heterosexual, married woman with children, I'm a mother, who's also a track mom, who cooks, and cleans. And I just happen to be an ally for the gay community. In a different way than a Kathy Griffin or a Margaret Cho, who I admire and respect and revere. I'm just different. LOGO's taken lots of chances on me personally, I do their NewNowNext stuff, etc. I think they're starting to get that I'm more than just critiquing drag queens.
Do you think Drag Race is opening up how people see drag? That it's not just camp or pageant but that you can be a Sharon Needles or a Leigh Bowery.
We'll use Sharon Needles as a perfect example, we'll use Pandora Boxx, we'll use Jinkx Monsoon — people pigeonhole drag into kind of a man wearing a girl's dress. They didn't realize that drag queens and crossdressing were two totally different things, and then RuPaul comes out and blows their mind. And they're just like what? What is this? I've had so many people come up to me over the years saying, "I heard Ru's a straight guy who's married with kids." Uh, no straight guy is gonna look that good. You've seen what crossdressers look like: Dennis Rodman. And he's on the high end of the crossdressers. But I think what it's doing for drag queens is letting people know there's some older queens who have a bad taste in their mouth because they haven't gotten on yet or whatever. but there are many forms of drag. Regional forms of drag, 'cause you gotta think somebody from New York City is gonna do drag differently than someone from Des Moines, you know? It is just completely showing the world that there are so many aspects of drag. Helping these kids who feel like they wanna do drag and aren't that pageant girl, realize there's other ways of self-expression.
But they also have to try. Every season there's someone I hone in on to try to push them out of their comfort zone. This season it's Jinkx Monsoon, in the past it was Chad Michaels and Carmen Carrera. I feel like they do what they do so flawlessly, that I wanna see what else ya got. What are the other tricks up your sleeve? It makes them uncomfortable and that's what I'm going for. You cannot grow in this life if you do not challenge yourself.
I want to talk about your outfits. So, in one episode of RuPaul's Drag Race All-Stars, you're wearing these gigantic gold lamé sleeves. You're sitting next to guest judge Rachel Dratch, who is very small, and your outfit looks like it is going to eat her alive.
Yes, "The Velociraptor." Those sleeves were supposed to be straight up, but I couldn't see anybody else on the judges' panel. And Marco Morante had made it, and there was no alternative, no plan B. So I had to wear it, and they were freaking out cause the sleeves were in everybody's shot, but I couldn't do anything about it! It was All-Stars! All-Stars gets all-star glamour, right?
You've been called the Simon Cowell of Drag Race for speaking your mind on the runway. But people get really mean to you on the Internet.
When people come for me, they don't know my background. These children don't know I come from balls, they don't know what the fuck I know. They challenge me, but all I need to say is, do you really think he'd have me on there just to make him happy? This is Ru's livelihood, you really think he's gonna have my ass on there if I don't know what the fuck I'm talking about?
What's your most striking memory of RuPaul from the early days?
I think it was at the Copa Cabana. There was a performance artist, Lady Hennessey — a woman who used to perform with us at Susanne's party. And by perform I mean, she would get up on stage, light her bush and her tits on fire, and shoot milk from her nipples. She never stopped lactating. Every time I saw her onstage, I would duck and cover. I remember vividly she used to do this trick where she'd tie up 100 feet of stockings into little knots, and run 'em up into her vagina. And all of a sudden Ru comes out, and she hands it to Ru, this disgusting end of a stocking. I'm sure Ru was drunk or high or something, but he pulled it and ran across the whole club over everybody's heads. And I am just like, disgusted. And Ru says, "Hayyyyy," with his Afro and his little short miniskirt, like, "Hayyy, holla!" I was like "That is a bitch I have to get to know."