Access, which is headquartered in St. Louis, is one of two main companies that are positioning themselves to be the iTunes of the prison world. The other is the Miami-based JPay, which got its start in 2002 as a service for sending money into prisons, but then began offering music and music players in 2009. While the broad outlines of their service are not dissimilar from what Access offers, there are some notable differences. JPay kiosks are generally one-stop shops where inmates can use a number of different services that, depending on the rules of the particular state and facility, can include buying music, sending and receiving e-mail-like messages, checking the balance on their commissary account, and even doing video visitations with family and friends on the outside. Inmates also can send messages through the kiosks to JPay concerning problems with the system, or just to request that certain songs be added to the catalog, which currently sits at more than 10 million tracks, and according to the company's executive vice president of sales, Greg Levine, is updated nightly.
Perhaps the biggest difference is the price. JPay's current player, a 8G mini-tablet called the JP4, sells for only $49.99. The songs range in price from $1.29 to $1.99, but with the lower player cost, the hope is that more inmates can afford them and therefore JPay can sell more songs.
As Levine explains, JPay's kiosks and players are something of a Trojan Horse, in that the company can roll out new features once they get permission from the various corrections departments and rights-holders to do so. In a few states, they already offer vocational and GED classes on video, and they hope to introduce a library of films, audiobooks, and eBooks. The thought of setting up a Spotify-like streaming music service is also a possibility, though the fact that such a service would need to operate wirelessly has made it something of a non-starter for most corrections departments. Besides, in the Internet-free (and therefore bootleg-free) environment of the U.S. prison system, JPay can make a lot more money selling downloads. Levine says that so far the company has sold thousands of players and millions of songs. Their two top-selling artists at the moment are Drake and Kenny Chesney.
"What's remarkable about that is that we don't have the same type of market as an iTunes does," Levine says. "I'm limited to the number of people who I'm allowed to sell to." But with more than 2.2 million people currently incarcerated in the U.S., this is clearly a growth industry.
"When it started, a lot of people were very leery and scared of this new technology, but what we've seen over the last year is it's really been booming," continues Levine. "We've won multiple state contracts, we're deploying faster than we ever have. States that never even wanted to talk about it are asking us to come in and do a demonstration, and we're seeing an uptick in the number of songs purchased. It's a booming business."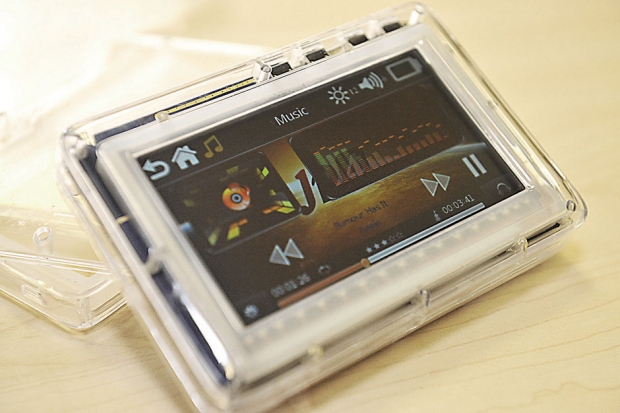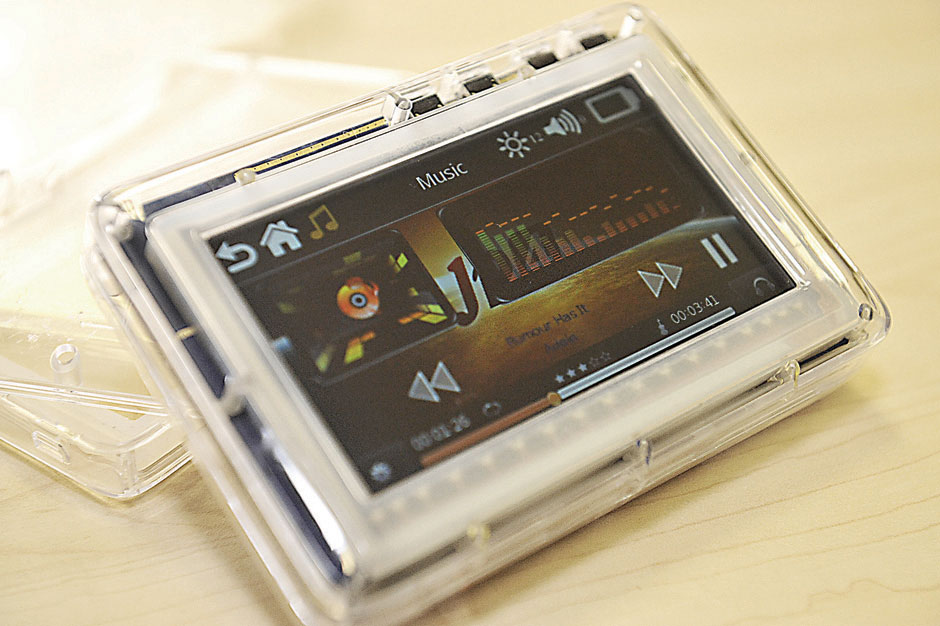 As JPay, Access, and others work with corrections departments and prisons nationwide to figure out how to deliver music to inmates in the most efficient, secure, and cost-effective way possible, one nagging question lurks in the background: Should they be doing this at all? While it's nice that someone can design a system that gives prisoners entertainment options nearly on par with iTunes, should we be concerned that a dude doing time for armed robbery or attempted murder is able to hear Chief Keef's album the week it comes out?
"There are many people in society who believe prisons are supposed to be punishing, meaning people are punished once they're inside, as well," says Wittrup, the prison operations manager in Ohio. "There are people in the community, politicians, who feel prisoners shouldn't have things like MP3 players. But our philosophy in Ohio is that prison itself is the punishment. Being separated from your family, losing autonomy — that's the punishment. It is not our job to make things worse for inmates once they're in. In fact, quality of life is important to us, a sense of hope that lives can change."
It's difficult to measure the actual impact MP3s might be having, especially since it's only been a few years that they've been permitted in most facilities, but everyone I spoke to with firsthand experience of working in prisons believes that this easy access to music has had positive effects on both the environment within the prisons and on the prisoners themselves.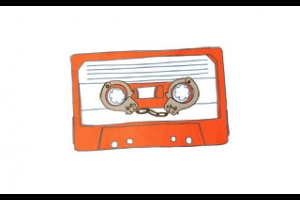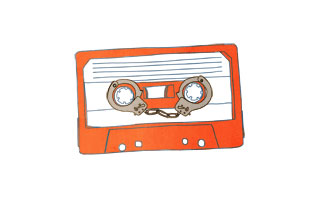 "Inmate morale and inmate climate are definitely linked to stability," says Wittrup. "The fact that almost one-sixth of the prisoners in our facilities have bought an MP3 player indicates it's a very popular thing among them."
Offenders in Orofino are so attached to their MP3 players, Carlin says, that it gives the staff some leverage when it comes to enforcing discipline: Merely the threat of having it taken away is often enough to keep her charges walking the straight and narrow. (During his stay at Rikers Island penitentiary, Lil Wayne was infamously sent to solitary confinement when he was caught with an MP3 player and headphones.)
Weaver, the clean-cut inmate serving time for robbery, says he is rarely without his headphones, and certainly doesn't want to be.
"It gives me a different coping mechanism, just being able to be here with everyone else, but also not be here," he says. "Because it's my own music, it brings back memories of stuff that I like and gives me a little normalcy."
The sale of MP3s is also creating a revenue stream for cash-strapped corrections departments. Most states or facilities take a small commission on the sale of each song, with the money usually going into some sort of inmate betterment fund – to buy recreation equipment, weightlifting gear, TVs, and the like for the prisons. At the moment, with most of these MP3 programs still in their infancy, the money generated is pretty modest, but as offerings expand in the coming years to include movies, eBooks, and educational videos — not to mention the money that can be made as the music, email, and video-chat functions grow more widespread — the potential for a fairly sizable and consistent income stream is there.
In Orofino, Carlin tells me her budget has been cut by 21 percent in the past four years, so any additional cash is certainly welcome. That said, money is hardly the chief motivation behind the MP3 program.
"Part of our mission is to offer opportunities for change," she says as we walk back out into the visiting area near the facility's front gate. "We figure at least 90 percent of our offender population is going to be getting out. Someday, one of these guys will be your neighbor." She smiles. "It's our responsibility to make sure that is a better person leaving here than it was coming in."