Love & Respect to the End: Santigold, Danny Brown, and More Remember MCA
In mid-April 2012, the Beastie Boys announced one-third of the group — gravel-voiced Adam "MCA" Yauch — would be unable to join them at the Rock and Roll Hall of Fame induction ceremony, where they were being honored for their 26-year recording career. On May 4, Adam "Ad-Rock" Horovitz and Michael "Mike D" Diamond confirmed fans' worst fears: Yauch, 47, had succumbed to the salivary gland cancer he'd been battling since 2009.

In the year since Yauch's death, his impact on the worlds of hip-hop, punk, art, film, and humanitarianism haven't faded — they've come into clearer focus. We asked peers, collaborators, and admirers to reflect on his life and career as we celebrate a true pioneer's remarkable legacy.


As told to Charles Aaron, Caryn Ganz, David Marchese, and Jordan Sargent
1.Love & Respect to the End: Santigold, Danny Brown, and More Remember MCA
1/9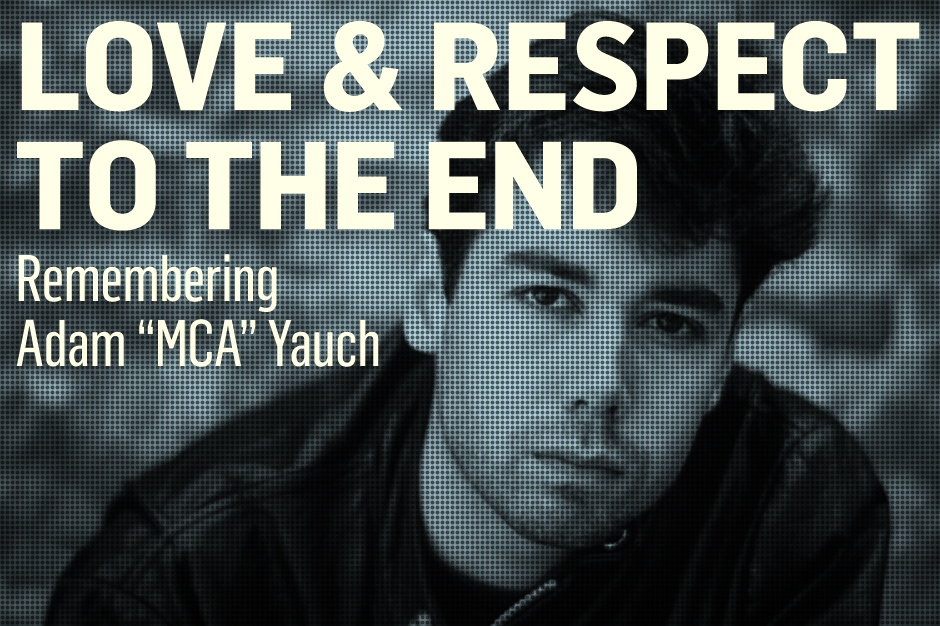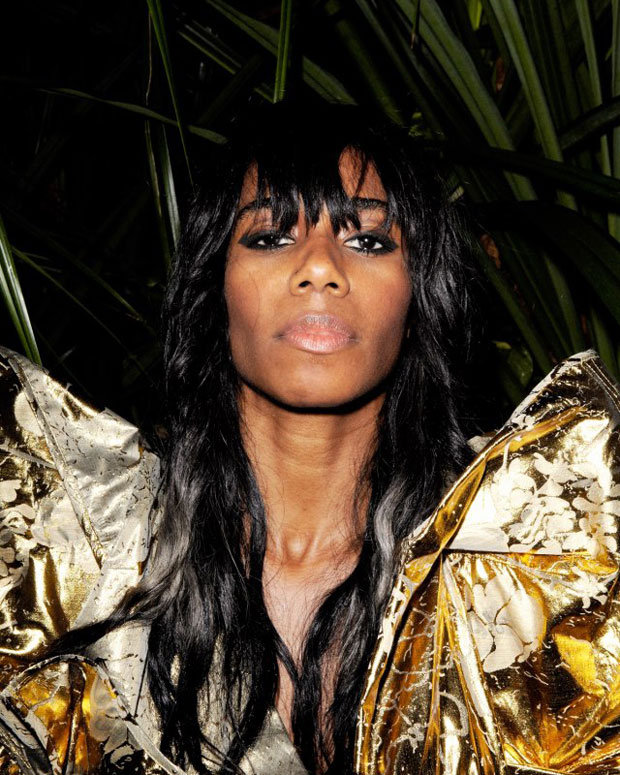 I first heard the Beastie Boys in sixth grade gym class and I had no idea what it was because it was the song "Cookie Puss." From the very beginning it stuck in my mind, and shortly after that I saw the video for "(You Gotta) Fight for Your Right (To Party!)" and I loved it. As a little kid, there was something that resonated with me. I could tell they were the real deal, the full picture, they weren't these one-trick ponies, they weren't the token white rappers. They were real musicians and real artists who cared about every facet of their art from the textures of the music to the lyrics to the videos. It ended up having such a large influence on me. When I was 13, I was like, "I want to start a rap group with all girls, like the girl Beastie Boys."
I remember watching the video for "Fight for Your Right" and MCA was the coolest looking. Mike D had his cool outfit, but MCA still had the punk-rock look going on, and I chose him as my favorite from early on because his voice was so tough and raspy and cool. He was the embodiment of the blend between punk rock and hip-hop.
They were always on the edge of the next cool thing and it was always boundary-pushing. Every album, it was like, what are they going to do next? That was back when between albums you could take four, five years, and they'd come back and you'd be like, oh my God! They were always introducing everyone to something new. I remember when "So What'cha Want" came out, everyone started wearing hats.
I always gravitated to groups who seemed funny and real, and you could get a sense of their personalities and humor. That's why I liked De La Soul and the Beastie Boys. They seemed to really love each other and the way they interacted was so comfortable and funny and they had so much style onstage. I think that's what it was like back in the era when there was still mystery around people — you wanted to be their friends.
Eventually, when I finally did meet them, it was exactly as it seemed. And that never happens. I went to their studio every day for four or five days [while working on Hot Sauce Committee Part Two's "Don't Play No Game That I Can't Win"], and I just remember our lunch times. It was almost like lunch period at school. We'd sit at the lunch table, and I think Adam Horovitz would bring peanut-butter-and-jelly sandwiches from home in tin foil, and they'd tell jokes the whole time. They still had that dynamic, and it was so natural, and so comfortable. I think that's what's really special about Adam Yauch. He had that quality, he was so down to earth, and inclusive, and warm. He had that instant-friend quality.
I think they were geniuses from the very beginning. They were children, so we watched them grow and become better and better. They weren't trying to be hip-hop — they were actually doing something hugely important for hip-hop. They were pushing the art of what hip-hop was. So they weren't just the white hip-hop guys, they were actually redefining what hip-hop was and questioning that boundary all the time. And the way they incorporated their live instruments and retained that live-band quality throughout their career, and Adam directing all those videos — he was a complete package as an artist. I don't think they have one bad video, and this is all the way to the video for the song we did. That was one of my favorite videos in years, and that was Adam's idea. He was going to direct it, but then he wasn't feeling well, so Spike Jonze stepped in. It was genius.
I'm just so glad I got the chance to do that with them. There were so many more things I would have loved to do with them. We were going to make a Beastie Boys-Santigold collaboration punk-rock EP. I went on the road with them for a couple of dates to get people to vote for Obama. It was me, them, Norah Jones, Sheryl Crow, and Jack Johnson. It was the most weird group, but it was so interesting watching how they interacted with everyone — they were genuinely friends with all those people on the most real level. And because of that, it seemed like the most obvious group. And that is a huge task.
A lot of people are afraid to embrace the spiritual lifestyle because they don't want to become cheesy. I'm all about spiritual elevation, but I think it's really cool when you can master the balance of not taking things too seriously and keeping a sense of humor about everything. Yauch was so grounded in who he was and what his mission was here. What he accomplished during his time here is absolutely legendary, and he's made an impact on so many people, on music, and on art, and on film, and on the betterment of the world. I just think, What more can you ask? That was a beautiful life lived, and I'm so grateful to have met him.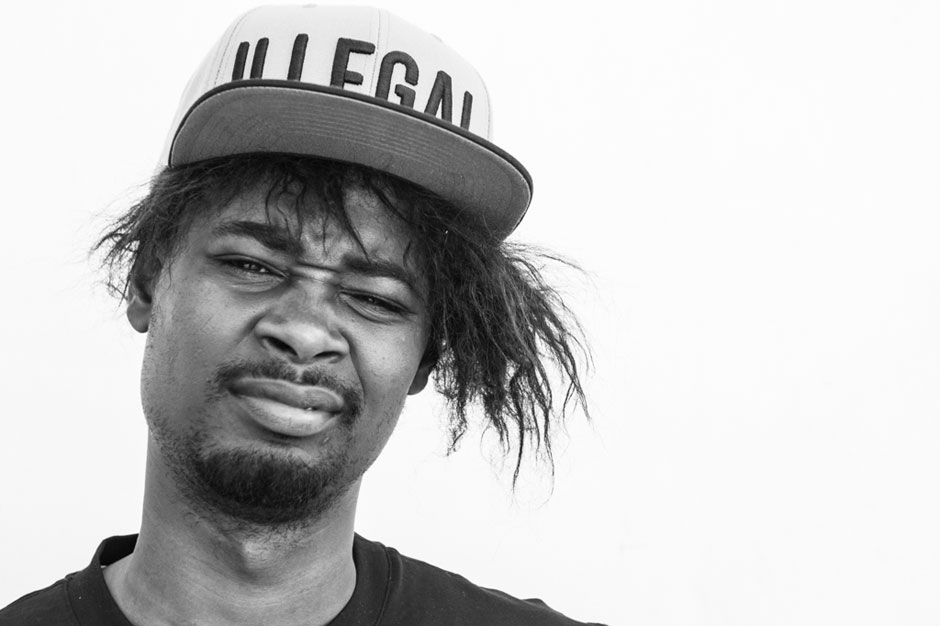 The first concert I ever went to, the Beastie Boys were there. I was probably in kindergarten — it was Beastie Boys, Run-DMC, and LL Cool J. It was the concert that made me want to become a rapper. As a kid we used to play Licensed to Ill a lot. I always liked the way they sounded. I didn't even know they were white. I used to play with the Beastie Boys on NBA Jam, that shit was so tight to me. I think they were some of the first rappers to be in a video game. That was kind of groundbreaking, to be honest. I always played with MCA — he was fast, he could steal a little bit. You gotta be able to push people, that was the biggest deal.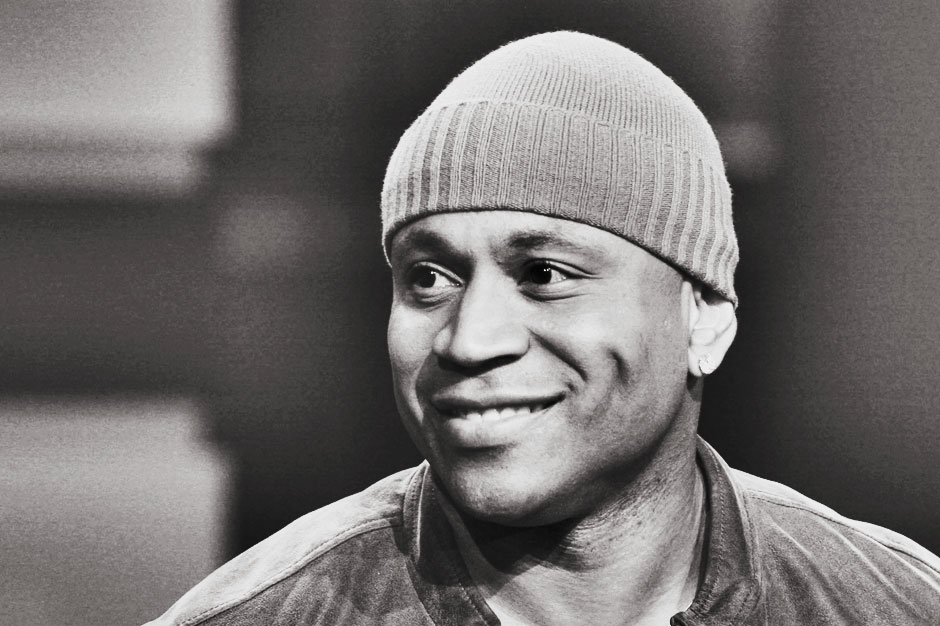 It's hard to believe it's been a year since the world lost such an incredible artist. I have such deep gratitude and appreciation for Adam and the Beastie Boys. I wouldn't be in the music business if not for them. Adam's legacy lives on in his music, which is continually appreciated by new generations, and the many artists, like me, who he helped inspire.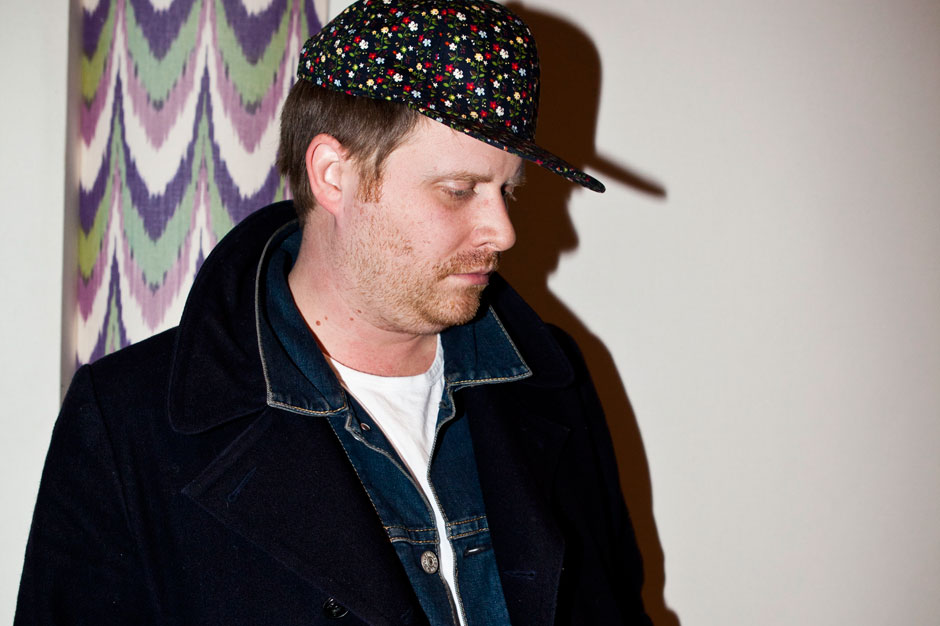 I got a chance to meet those guys when Company Flow opened up for them at a few shows after our last big tour in Europe. The day we left for Europe, we broke up and then we had to do this tour together, and we were frazzled. I remember being at this show in Philly [with the Beasties], really just miserable. But we knew it was such an amazing opportunity, especially for me personally, because those guys were such a big reason why I wanted to rap. I wrote my first rhymes in the tone of Run-D.M.C. and Beastie Boys, that's what I tried to emulate since I was 10.
II remember I just lost my shit in Philly because out of 5,000 people [in attendance], I could hear two or three of them being like "boo!" I just lost my mind, I fucking snapped and screamed on the mic like, "I'll fucking kill all of you" or something ridiculous like that. Then they started booing, it was just horrible. We felt like shit about it.
The next day or something, we did Irving Plaza and it went really well, it went much better. I remember specifically from that, it was the only time I ever talked to Yauch and he was such a sweetheart, man. He took the time. He said "hi" and gave everyone a handshake. He was just genuinely sweet to us, and that meant a lot to us because we were in a shitty place. His little gesture of just being personable and cool meant a lot to me. Not everyone is cool. Not everyone gives a shit. Not everyone is gonna take the time to say "hi" and be nice to the guys that just made the audience boo them the night before. I'm not sure we even deserved it.
6.Fucked Up's Damian Abraham
6/9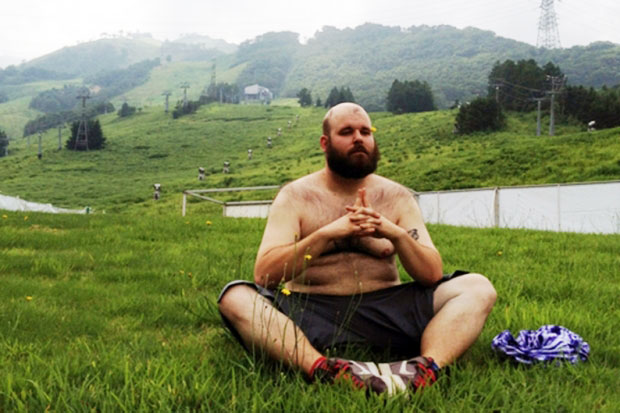 To this day, I can still recite all the lyrics to "Paul Revere." I can still do all the lyrics to MCA's verse. I think having that as a caricature of what this person is, you know, from 1986, and then kind of [versus] who this person really was in the '90s… they're the perfect band that shows that there can be a separation between an artist and their art. He was the guy that seemed to be the spiritual center of that group, a guy that rapped that "disrespecting women has to be through." Of all the Beastie Boys, I think MCA sort of stands the test [in that regard].
We were supposed to do something for Hot Sauce Committee [on the MuchMusic show Abraham hosts, The Wedge] and then MCA kind of relapsed and got sick and it didn't go down. There's a very small list now of people that I need to thank, that I haven't had a chance to thank yet, for changing my life. But they're a group of artists that I surely need to thank.
7.Video Director Ric Menello
7/9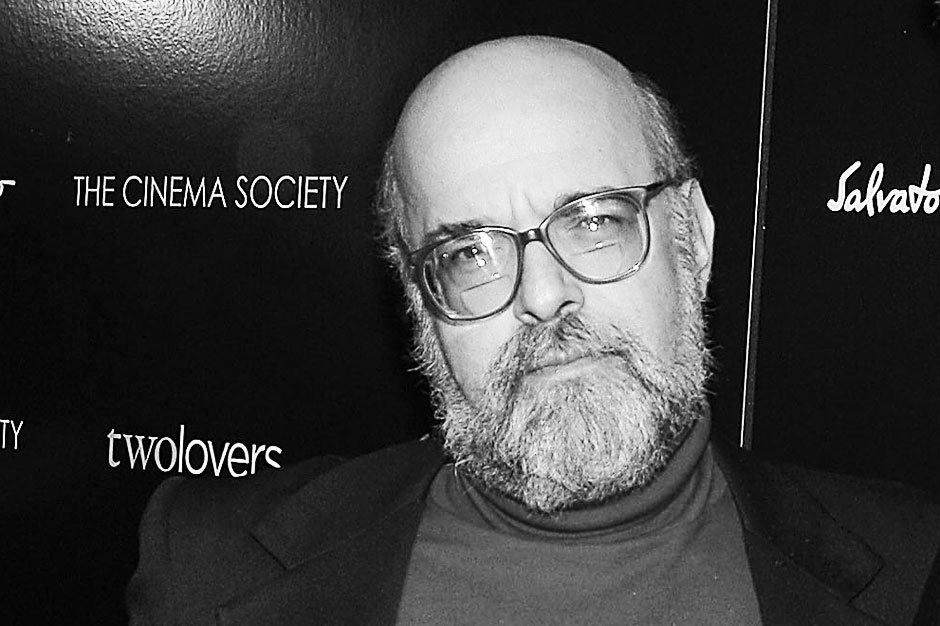 When I did their early videos, "(You Gotta) Fight for Your Right (To Party!)" and "No Sleep Till Brooklyn," I was both a friend and collaborator of the Beastie Boys. My memories of Adam Yauch were of someone who was smart, funny, possessed of a dry sense of humor and very creative, with a lot of good ideas and suggestions, just like the others. Perhaps he was more the ringleader, or spokesman for the group, but we all worked together smoothly and with great enthusiasm on those videos. And he was ready for anything. I remember we had a stunt which was potentially a little dangerous, though we had taken every precaution. A television screen with a tube was to be bashed in by a sledgehammer. We were considering perhaps canceling the shot, but Yauch bravely volunteered to man the sledgehammer. Everyone else stood back, except Yauch, myself, my co-director Adam Dubin, and the cameraman. Yauch smashed the TV screen, and we got the shot.
He was a really wonderful guy, a fine talent and a great collaborator. It didn't surprise me later when he became a director himself, or when he and the other Beasties increasingly became involved in social issues like the Free Tibet movement. This was all so long ago, and when I think of those days I smile. It sometimes surprises me people are still watching those videos. Adam Yauch is a big reason why.
Menello spoke to SPIN shortly after Yauch's death; the director died at age 59 this past March.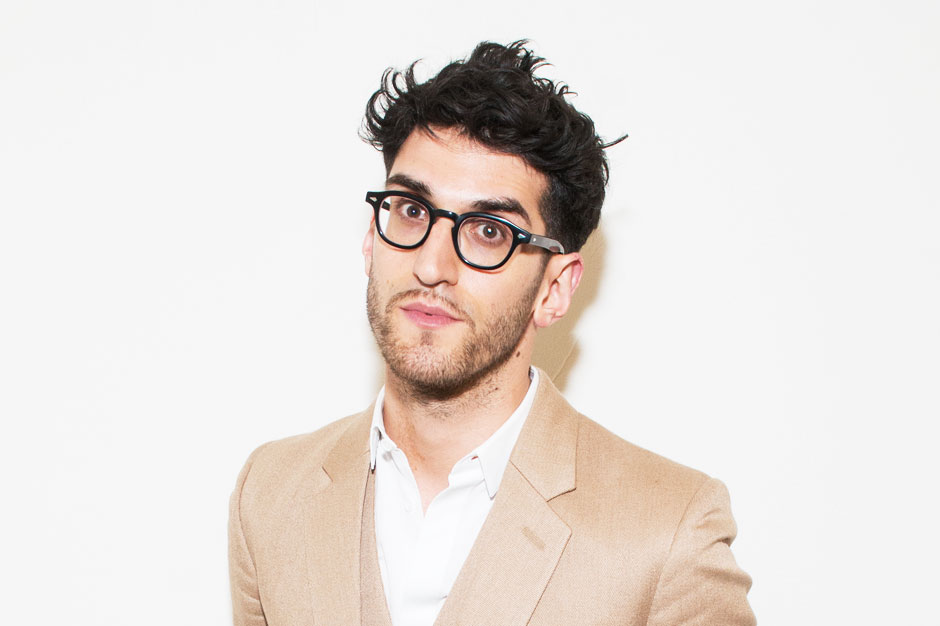 The dopest MCA shit is on "B-Boy Bouillabaisse" on Paul's Boutique. He has a solo cut that samples the Isley Brothers — I used to listen to that shit on repeat. And "repeat" was very painstaking when you had the cassette, because you had to rewind it and stop it right at the right moment, because that was part of a bigger song. The MCA shit on "B-Boy Bouillabaisse" I loved, and MCA's verse on "Pass the Mic" was my shit. "My man MCA got a beard like a billy goat," we used to sing that all the time. It's a huge part of my childhood… it's like, I could talk to you for hours about Ol' Dirty Bastard, but Beastie Boys were the reason I got into rap and know who Ol' Dirty Bastard even is. If it wasn't for the Beastie Boys, we would all just be like Dave Matthews. That would be us right now. I would be wearing Skechers probably.
MCA was in many ways the ideologue. Him and Mike D. In the videos, it was him. I remember when Ill Communication came out and MCA shaved a line in his head. Then we all shaved a line. It was like that. They were the cultural vector for us, they were our Internet, they were the portal that sort of created the lane for cynical, cultured-yet-not-taking-themselves-too-seriously, kinda-clever white kids. They invented hipsterdom. They were the first hipsters. My younger brother A-Trak, he learned how to scratch on the word "Yauch," because there was an a cappella of "Sure Shot" on the "Sure Shot" 45, which was a red vinyl we bought. My brother would scratch on the word "Yauch" on our father's turntable. That's how he learned how to scratch.
9.Bad Brains' Darryl Jenifer
9/9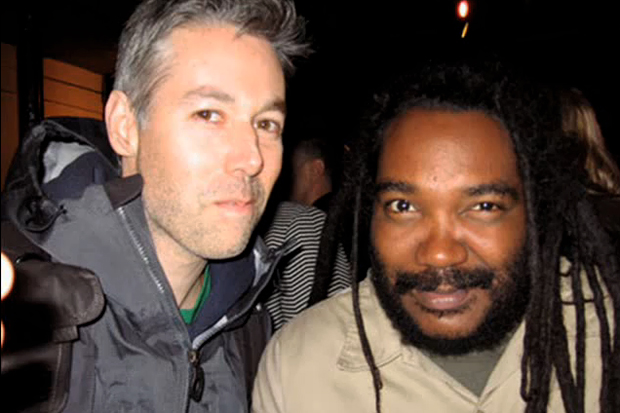 Like Bob Marley said, "It's a Punky Reggae Party." Youths like Yauch are the living example and testament of this party: progressive, creative, artistic, talented, sweet guy, rap legend, clownin', tryin' to play bass, desert-boot wearin'. I miss my dude. Yauch will live on in the hearts and minds of all who knew him. And all of the P.M.A (Positive Mental Attitude) soldiers to come. Sail on, Iya.
[Yauch's short-lived] band Brooklyn was pure rock'n'roll in the making. Watching him sing and play his own riffs, [bandmember] Tom [Cushman's] riffs, Zeppelin riffs, my riffs... It was genius of Yauch to have Brooklyn sound like "grass roots R&R with a hardcore edge" in the mid-'80s. Shit, we were all fresh out of CBGBs, fresh out the Rat Cage, dude was fresh outta Brooklyn.
Yauch teased me about my Modulus bass from day one, calling it a "plastic bass." I think he secretly loved the sound, but he knew my sound was rooted in crappy old Fender Jazz basses. And [Yauch saying] "D! Stop calling me 'SON!'" was my favorite shit. I'd call him "KID" instead. Miss you, man.