15 Must-See Acts at Hangout Music Fest 2013
The fourth annual Hangout Music Fest is set to turn the sandy sunscapes of Gulf Shores, Alabama, into a throbbing, pulsating, beachside blowout of classic R&B, indie rock superstars, dubstep drops, and hip-hop heavyweights — including at least five SPIN magazine/iPad cover stars! Here are 15 reasons to get your Frankie Avalon on. CHRISTOPHER R. WEINGARTEN AND JORDAN SARGENT
1.15 Must-See Acts at Hangout Music Fest 2013
1/16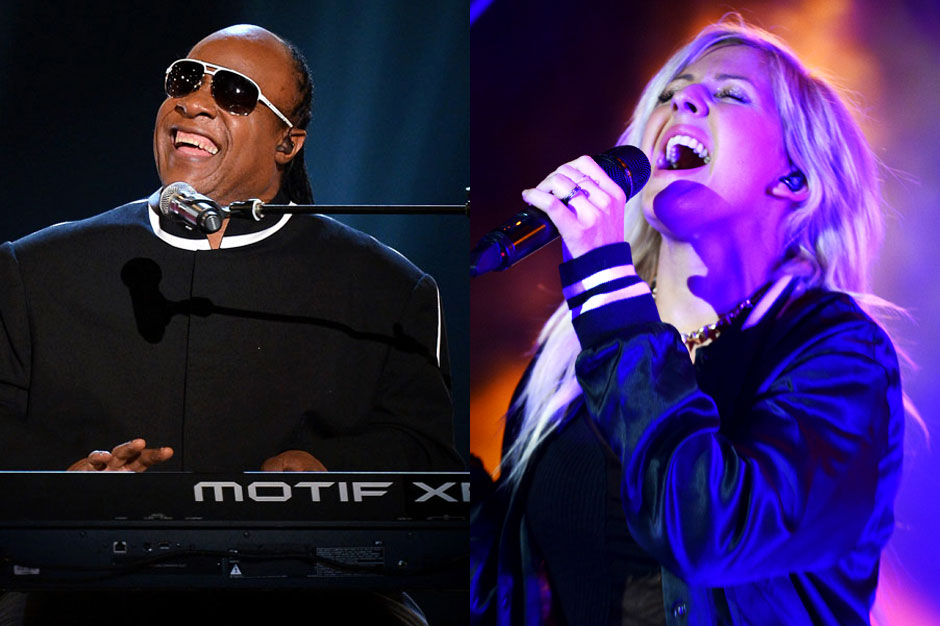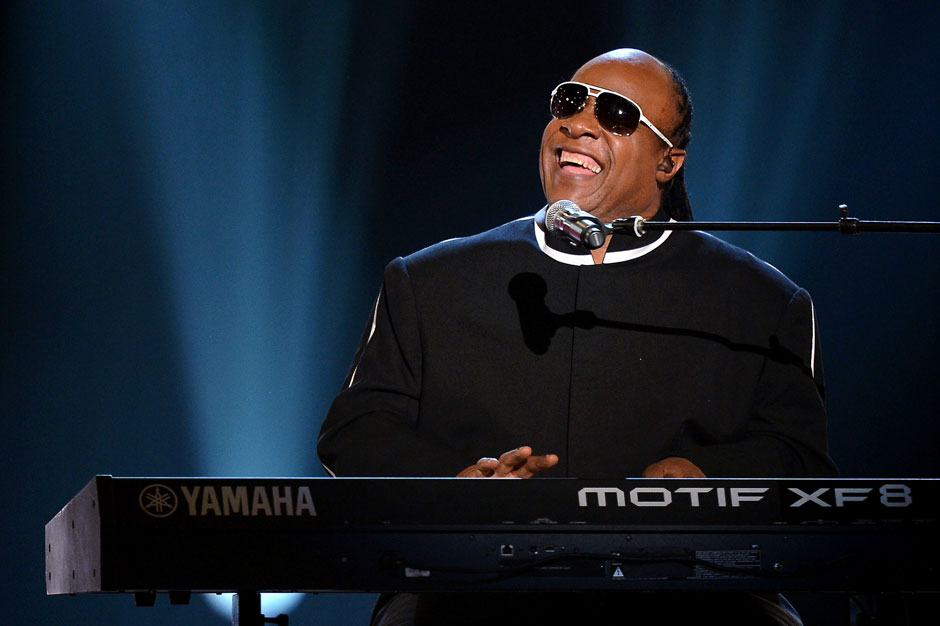 Reason to Run, Not Walk: At 62 years old, Wonder remains an American institution: He just performed at Obama's inaugural ball, had his own Glee episode full of his songs, and played the Academy of Country Music Awards. He's scheduled to be onstage for two-and-a-half hours, which shouldn't be too much of a problem — his 2009 live DVD blew past the two-hour mark with "Signed, Sealed, Delivered, I'm Yours," "Superstition," "Higher Ground," "Sir Duke," a Miles Davis cover, and a ton more.
Need More?: This is the only show he's got booked right now. Catch him or wait until Dancing With the Stars does another Stevie Wonder night.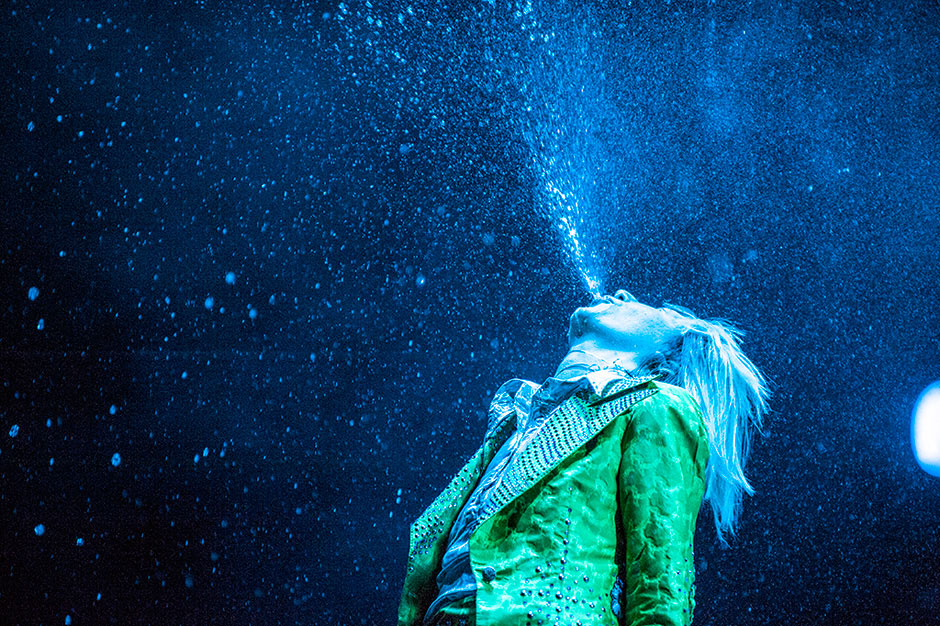 Reason to Run, Not Walk: The Yeah Yeah Yeahs may have switched their style into weirder, dubbier, noisier terrains on their latest album, Mosquito, but their live show is still as vicious as ever. Maybe we're a little biased since they are our cover stars and all, but we think they've been conquering festivals as of late. We called them the "Best Headliner" at Coachella 2013 ("It's hard to imagine the Strokes or any of the other bands birthed around the same time as the YYYs stepping onto such a massive platform and throwing down the gauntlet like this, challenging the audience to get with a brand-new program") and gushed about their recent SXSW performance ("The tools in the band's arsenal may have changed, but their goals remain the same: getting the hair on your arms to stand at attention").
Need More?: The New York trio are hitting the festival circuit hard this summer, and you can catch these mosquitos when they buzz through Firefly (Dover, Delaware), Kanrocksas (Kansas City), the Q87.7 PIQNIC (Chicago), and Outside Lands (San Francisco).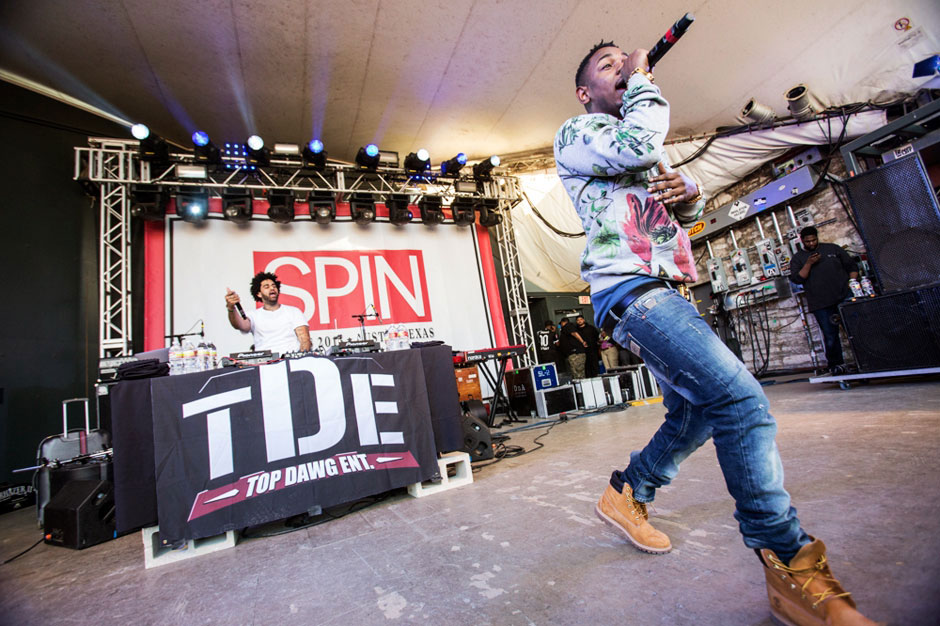 Reason to Run, Not Walk: The L.A. MC already cemented himself as a true rap superstar late last year, but he now has an upper-echelon stage show to boot. Playing with a full band, as evidenced by his Saturday Night Live performance, Kendrick can put muscle behind anthems like "Swimming Pools (Drank)" and "The Recipe" but also groove with laid-back joints like "Poetic Justice" and "Bitch, Don't Kill My Vibe." He's also begun to amass a solid collection of one-off verses — from "Fuckin' Problems" to scene-stealing turns on the remixes of Jeezy's "R.I.P." and Miguel's "How Many Drinks?" — meaning this may be full of the quick turns that tend to keep rap sets interesting.
Need More? Kendrick is touring the country on his own through June before criss-crossing the globe on the summer festival circuit: Bonnaroo, Lollapalooza, Made in America, Bumbershoot, New York's Governor's Ball, Delaware's Firefly, and Kanrocksas. Europeans can catch him at Roskilde (Denmark), Øya (Oslo), Flow (Helsinki), Way Out West (Gothenburg), Pukkelpop (Belgium), a slew of U.K. fests (T in the Park, Wireless, V Festival), and more.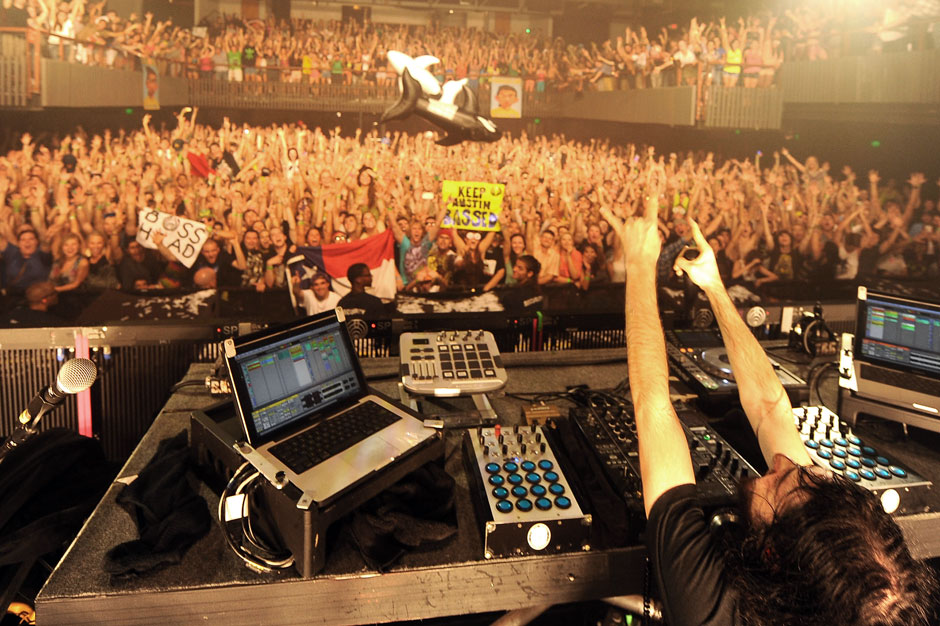 Reason to Run, Not Walk: The snakily funky Bassnectar is one of the hugest EDM draws in America right now, mainly because enormous, mosh-ready tracks like "Bass Head" and "Here We Go" are practically made for festivals: They don't pull any punches from their titles on down to their squelchy peaks and valleys. He's the type of knob-twiddler a headbanger could love — this year he remixed Primus and Black Sabbath, and was invited by Lars Ulrich to play Metallica's Orion Festival.
Need More?: Are you anywhere near a festival this summer? Well you're in luck! Bassnectar is hitting up Orion (Detroit), Free Press (Houston), Camp Bisco (Albany), HARD Summer (Los Angeles), Electric Zoo (New York), Bumbershoot (Seattle), and Voodoo (New Orleans).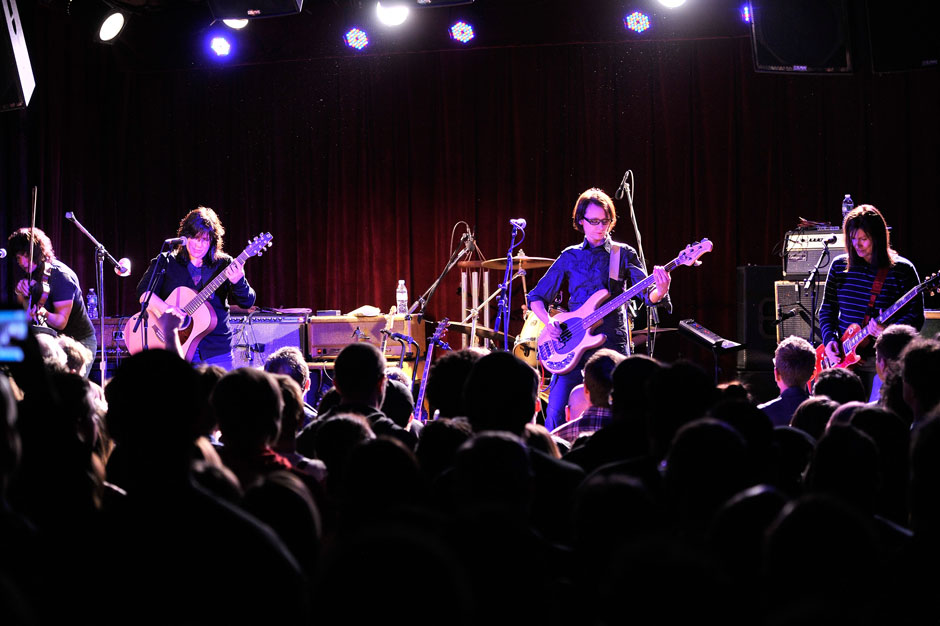 Reason to Run, Not Walk: The Breeders have reunited with their 1993 lineup — the four-piece that was inescapable on MTV and alternative radio — to play their landmark album Last Splash (SPIN's No. 6 of '93!) in its entirety. It's a nostalgia trip from a band still good enough to not need nostalgia trips — they've released critically acclaimed, minimally rocking, claustrophobic rock music as recently as 2009.
Need More?: The Breeders are bringing the Last Splash tour to festivals all around the world, including Primavera (Barcelona), This is Not a Love Song (France), All Tomorrow's Parties (both U.K. and Melbourne), and one final scheduled U.S. date, at Raleigh, North Carolina's Hopscotch.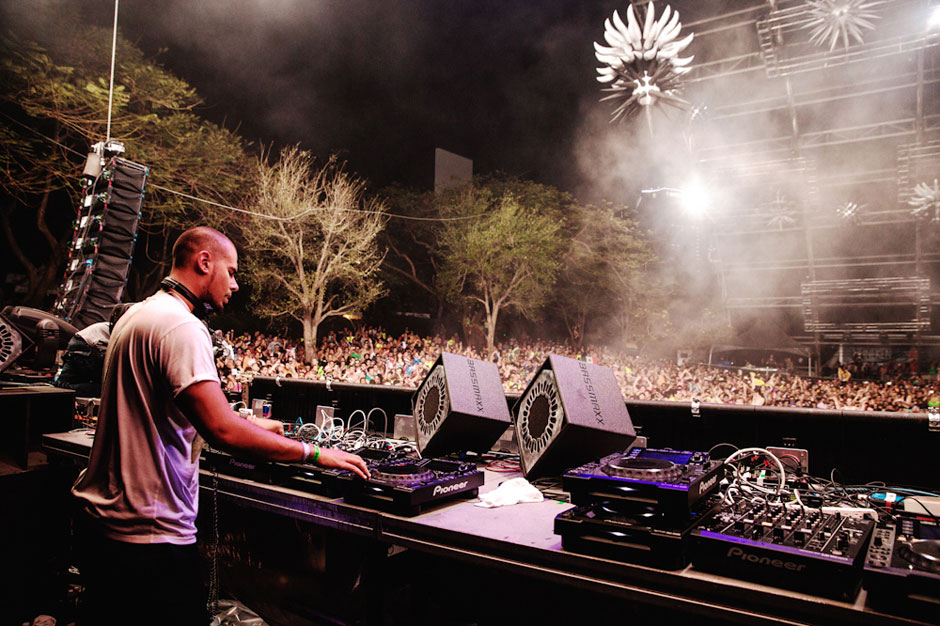 Reason to Run, Not Walk: Skrillex and Avicii are the young gun superstars of EDM, but Dutch DJ and producer Afrojack is a master of the whole damn pop game. His "Take Over Control" and chart-topping Pitbull/Ne-Yo collaboration "Give Me Everything" are two of the best molly-mashed crossovers, and he spots those hits into his sets among his own remixes of Major Lazer and Calvin Harris. But the real stars are his unreleased productions — including tracks with working titles like "Magic" and "Maximal Jack" — which give the rave kids a taste of what will soon be flooding our radios.
Need More? Afrojack holds a weekly club night at XS in Las Vegas, but will also hit arenas and stadiums in Mexico City, Chicago, Miami Beach, and Seoul. And that's just in June.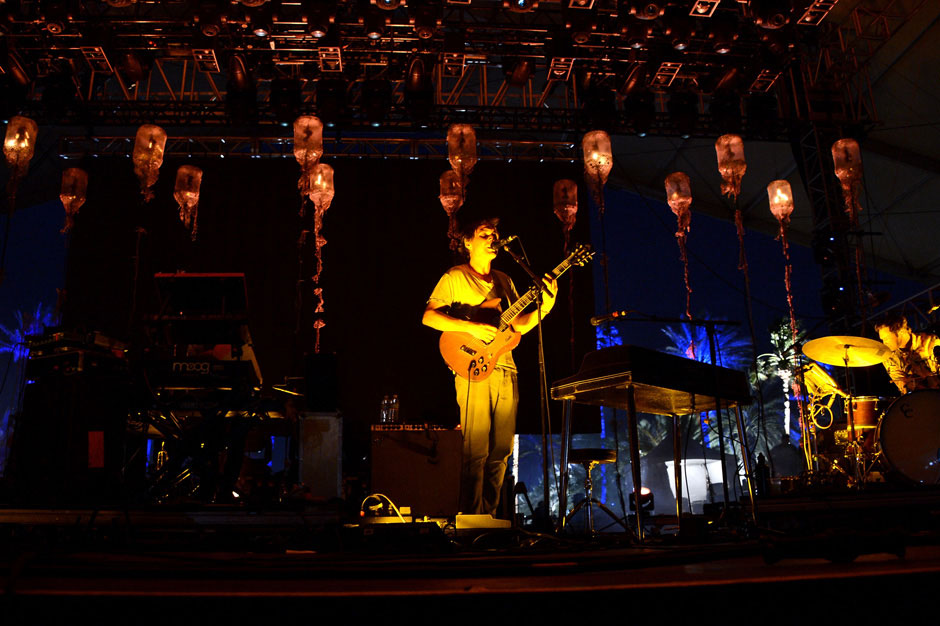 Reason to Run, Not Walk: Despite their pastoral leanings, Grizzly Bear have long been known as one of the best live bands in indie rock. Powered by piston-firing drummer Christopher Bear, the band can easily punch through the barrier that can sometimes keep indie rock bands from competing with Swedish House Mafia's fireworks or the Chili Peppers' arena bombast. That goes double for "Sleeping Ute" and "Yet Again," the singles off their last album Shields on which Bear truly shines.
Need More? Grizzly Bear will skip overseas for the rest of May to hit Primavera Sound in Barcelona and Portugal as well as other dates in Paris, Zurch, Milan, and Germany. They'll return home for a handful of dates with The xx before hitting Firefly and Outside Lands. Plus, they are curating an ATP I'll Be Your Mirror in November.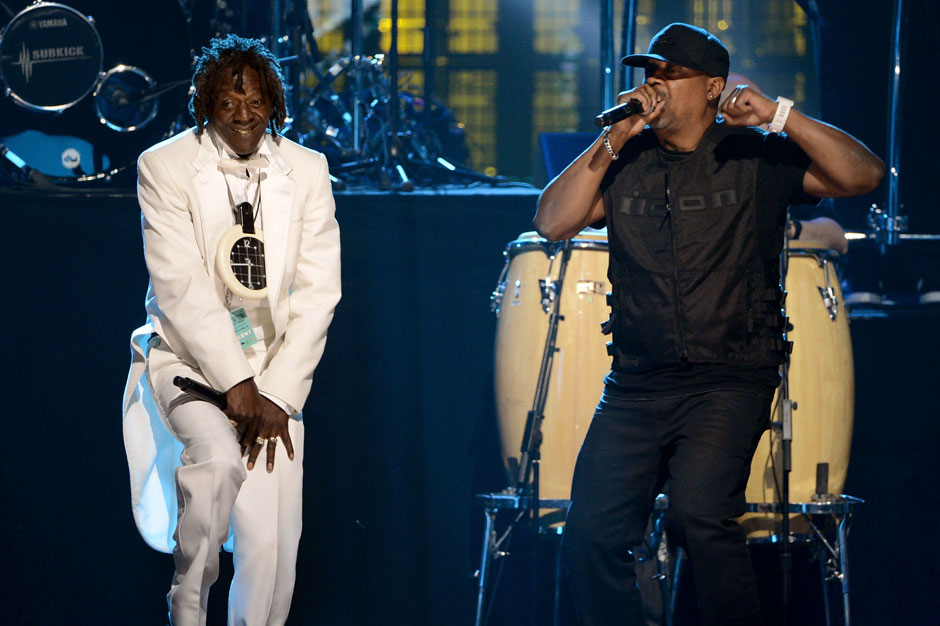 Reason to Run, Not Walk: Yes, two Rock and Roll Hall of Fame inductees are headlining this thing, but unlike Stevie and Tom Petty, Public Enemy have freshman energy — they were inducted by Harry Belafonte and Spike Lee about a month before their Saturday, May 18 performance. Hangout is their second post-induction show in America, and a band that already outperforms most rappers half their age is emanating a little more gusto and pride than usual. At their first U.S. victory lap show, the Beale Street Music Festival, Flavor Flav was still beaming: "Last time I came to Memphis, I got a big white clock around my neck. As of April 18, I gave that clock to the Rock and Roll Hall of Fame."
Need More?: Days after they bring the noise to Hangout, P.E. are hitting up 26 dates on the Kings of the Mic Tour alongside LL Cool J, De La Soul, and Ice Cube.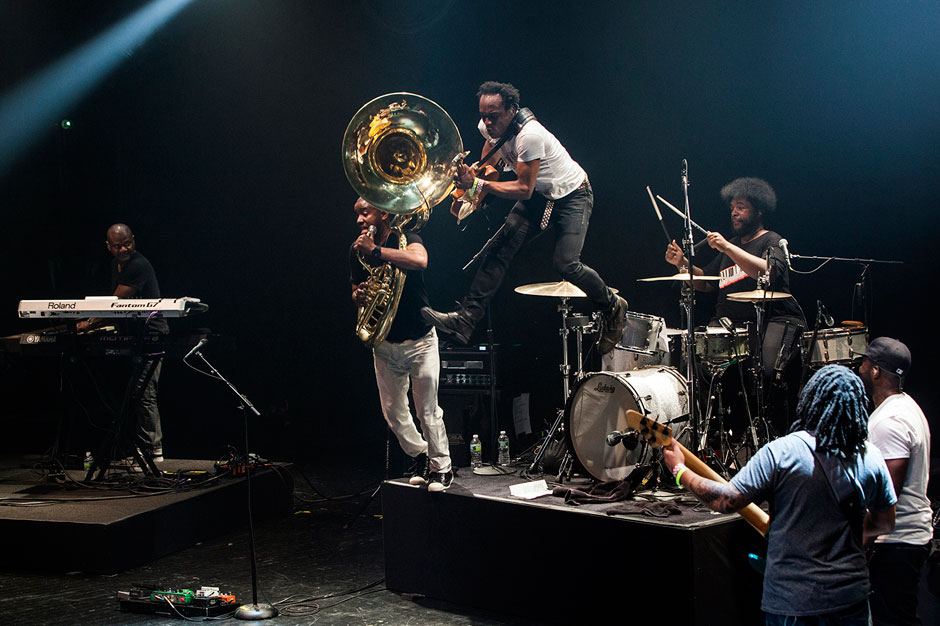 Reason to Run, Not Walk: Very few people will admit it now, but the Roots' decision to become the house band on Late Night With Jimmy Fallon was once a divisive move. But as Fallon readies himself to slide into Jay Leno's time slot, the Roots are now one of the most well-known bands in America. The unpredictably shown in jumping into late night television is what drives their live sets, which feature an unparalleled blend of their own songs, collaborations, and party-rocking covers. They may even debut a few tracks off their forthcoming album & Then You Shoot Your Cousin.
Need More? The Roots will be playing select dates across the country this summer at DC Jazz Festival, BET Experience at L.A. Live, and Curacao North Sea Jazz Festival. Their annual Roots Picnic lands in Philadelphia on June 1, featuring Solange, Gary Clark Jr., Naughty By Nature, and Grimes. Oh, and you can catch them weeknights on NBC at 12:35, 11:35 Central.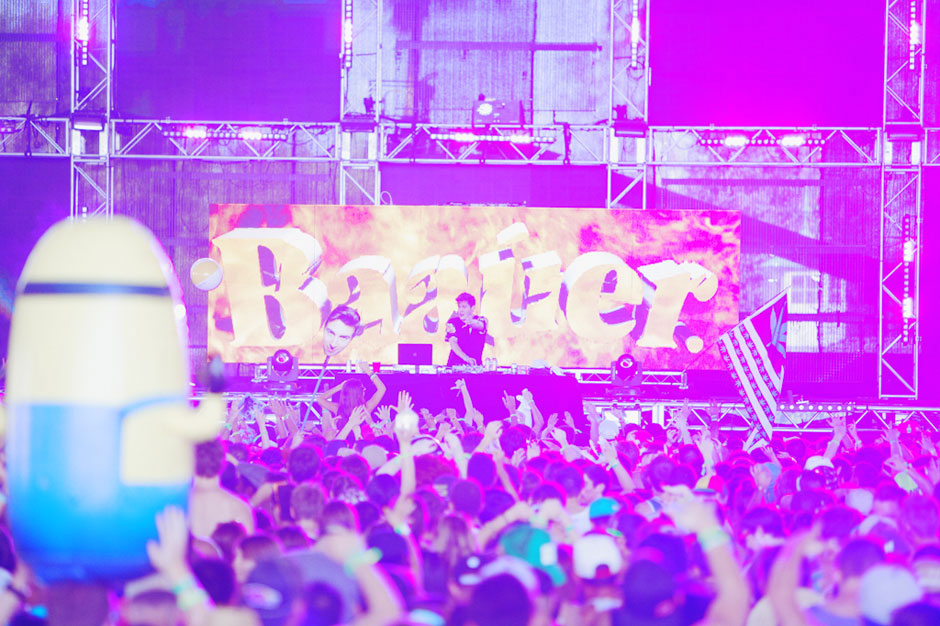 Reason to Run, Not Walk: Baauer's crowd will be waiting for him to drop "Harlem Shake" — spoiler alert: he plays it last — but in the meantime they'll be treated to a well-curated set that reveals the roots of the rap/EDM crossover. At Coachella, he blended songs by Rich Boy and Waka Flocka Flame into new hits by RL Grime and Hudson Mohawke, and snuck in a few unreleased remixes (most notably, his own rework of Disclosure's recent single "You & Me"). If Skrillex loves him, so can you.
Need More? The man had the No. 1 song in the country, so of course this is his year to take a victory lap. He'll be hitting Lollapalooza, Sasquatch, Kanrocksas, Forecastle, Camp Bisco, HARD Los Angeles, and a handful of major European festivals too.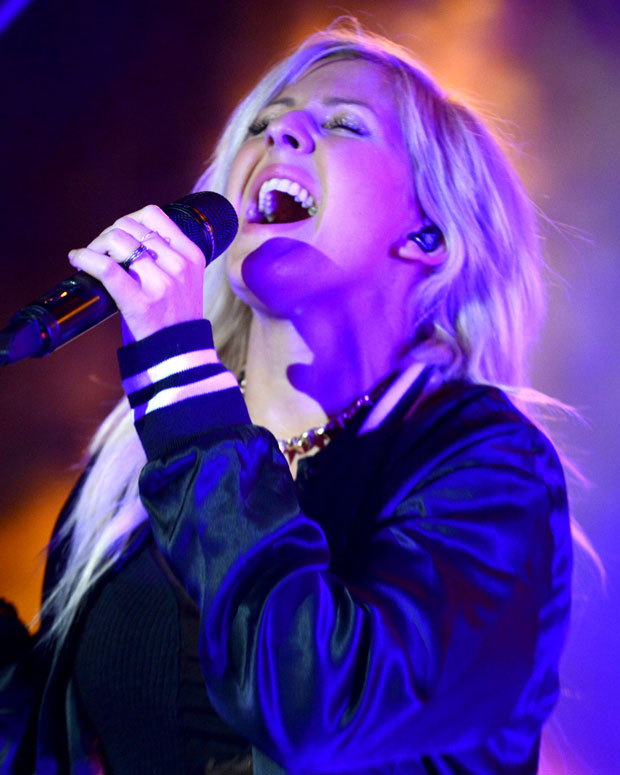 Reason to Run, Not Walk: Plenty of pop stars have absorbed the sounds of EDM (or is it the other way around?), but arguably none have done it as seamlessly as English singer Ellie Goulding. Maybe her secret is that her blown-out synth-pop nicks the ethos from EDM instead of the sounds — tracks like "Lights" and "Anything Could Happen" have dance underpinnings but stand on their own as stadium-sized anthems.
Need More? Goulding will be supporting Bruno Mars on his American arena tour through June and July.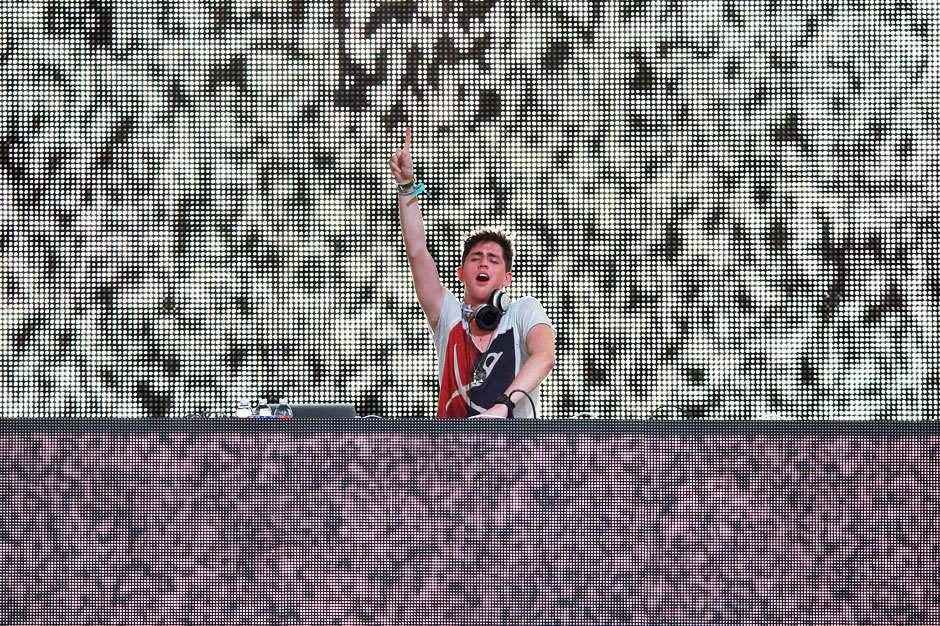 Reason to Run, Not Walk: Porter Robinson broke out as a high-school-aged EDM firebrand who discovered electronic music through Dance Dance Revolution. He went from viral success to Skrillex singee to festival mainstay — not even 21, he's already dropped bass on Coachella, Lollapalooza, and Electric Zoo, with his mix of French house, trance, dubstep, and moombathon, Hangout is just one more notch in his belt.
Need More?: Robinson is hitting festivals all summer, including Bonnaroo, Spring Awakening (Chicago), Electric Daisy Carnival (Las Vegas), Fuji Rock (Niigata, Japan), Moonrise (Baltimore), and Digital Dreams (Toronto).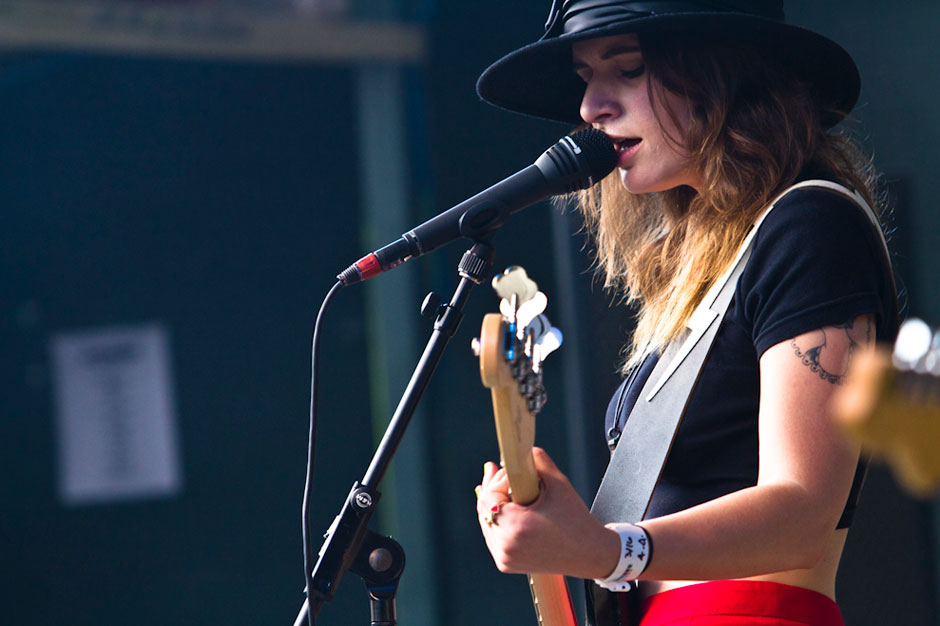 Reason to Run, Not Walk: Very few people would argue that the Gulf Coast is the best coast, but it is the one place this summer where you can see Bethany Cosentino sing her sun-blasted summer bum-out jams on an actual beach.
Need More? Best Coast is touring all over the country through June, culminating at Governor's Ball in New York.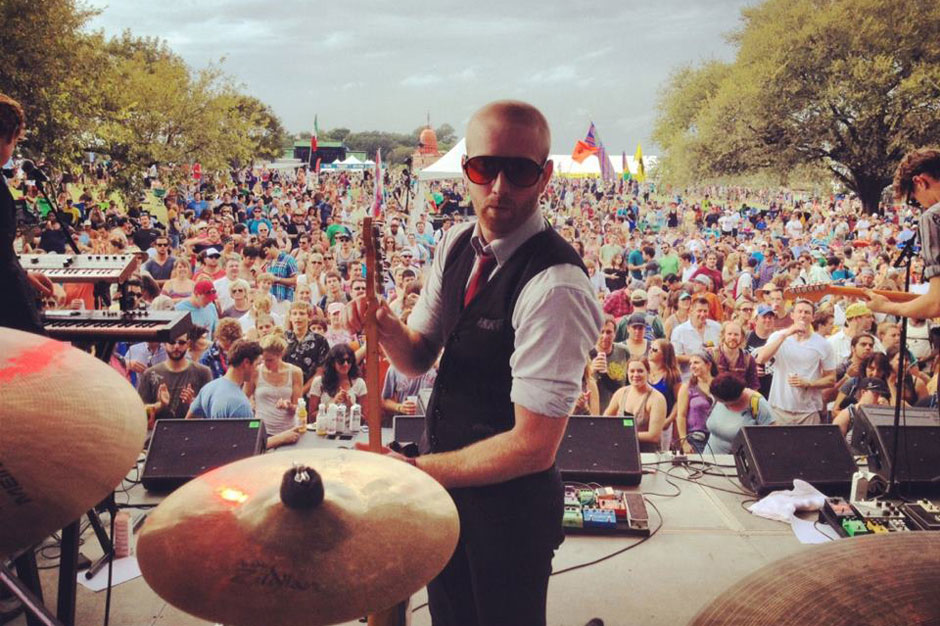 Reason to Run, Not Walk: In the grand tradition of retromanical groove merchants like Midnight Magic and Escort, Nashville's Space Capone pilots his DeLorean back to the gushing, lush late '70s and early '80s to pillage its funk, disco, and R&B deep cuts. His breed of winking blue-eyed soul is equal parts reverential and comical ("Booty, please don't let me down / I see that you bump and grind and shake and you lead me through the sound / Sometimes it feels you've got a mind of your own / Ooh"), singing in a Jimmy Fallon-centric Bee-Gees falsetto while his luxurious songs slink like vintage Shalamar.
Need More?: Space Capone is touring the South and Midwest all summer.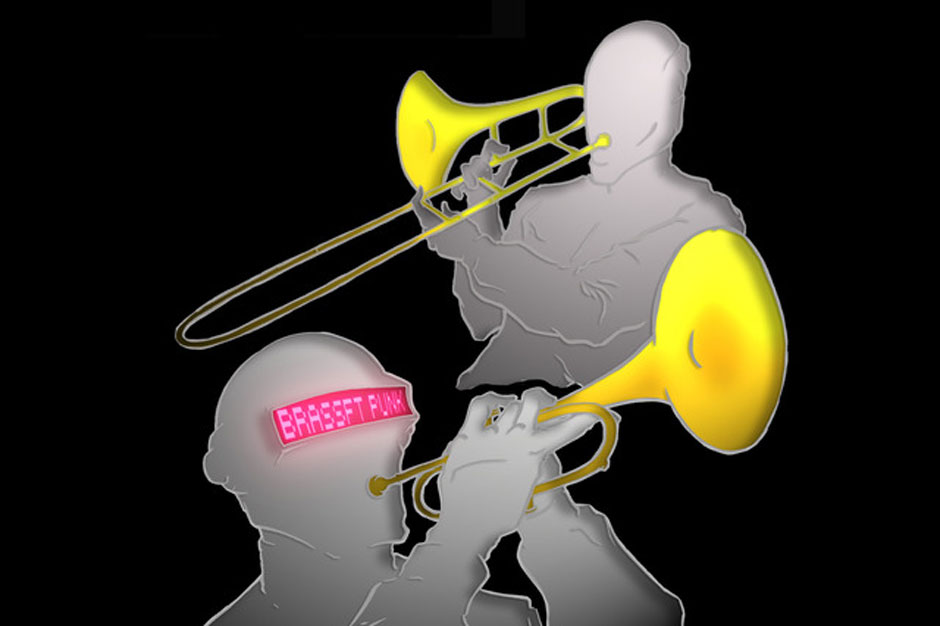 Reason to Run, Not Walk: The elusive robots in Daft Punk won't be playing at your house — or your festival — anytime soon; but you can still get lucky and catch Earl Scioneaux's friends blatting through their hits in a hard-swinging brass band arrangements. A recording engineer for NOLA's esteemed Preservation Hall, Scioneaux found the common ground in Daft Punk's future funk and the retro-minded clatter of New Orleans' thriving brass bands, releasing an EP of analog treatments of digital love. As he says on his Kickstarter, "In recent years, several great records have been created by putting electronic twists on classic recordings (e.g. Kind of Bloop & Dub Side of the Moon). That got me thinking — what if we did the opposite?"
Need More?: Daft Punk has "no current plans" to tour behind their wildly anticipated Random Access Memories. Brassft Punk has no other dates scheduled. Miss this performance and your next best option might be staying home and trying to play trumpet along to "Da Funk."