To the relief of Downton Abbey aficianados and the chagrin of train-wreck lovers everywhere, Diddy will not be joining the cast of the hit British period drama. This despite a series of straight-faced tweets from the artist formerly known as [insert any iteration of the words "Puff" and "Daddy"] announcing that he'd become a regular on the show. Huffington Post spoke to a representative for Masterpiece on PBS, who said, "It's simply not true."

In fact, the whole thing was a gag to promote the Bad Boy mogul's Funny or Die skit, "Downtown Diddy," which you can watch above.
Confusion began on Wednesday afternoon (May 15) when Diddy wrote, via Twitter, "I'm going to be making a big announcement in the next hour-im excited for yall to hear!" And then, "I have to admit that Downton Abbey is one of my favorite shows- and thats why Im so excited today @DowntonAbbey" And then he dropped the bomb:
"MY BIG NEWS: So happy to announce that Im a series regular on DOWNTON ABBEY-my favorite show+i'll be debuting a sneak peek tonight 12am PST!" By that time, the background, header and avatar images for the account had been changed to pay tribute to Downton. His official Twitter account retweeted supportive statements from fans. Then came the Instagrams — two photos of Diddy in formalwear said to be screenshots.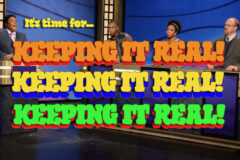 Plenty of blogs (and XXL, and a congratulatory Rick Ross) took the bait — and who could blame them after RiFF RaFF scored a spot on One Life to Live. Meanwhile, TMZ reports that Diddy's car — a $500,000 Maybach — was pulled over in West Hollywood after a gun sighting was reported to police. That, too, turned out to be bogus.