Deerhunter's raucous new album Monomania, which we just stamped Essential, is out today. Now the single-minded Atlanta aesthetes are plotting a full North American tour.
Frontman Bradford Cox, guitarist Lockett Pundt, founding drummer Moses Archuleta, new second guitarist Frankie Broyles, and new bassist Josh McKay have already trekked through a handful of towns in recent weeks. Late last month, Deerhunter played Austin Psych Fest, and during a stop in Pensacola, Florida, on May 1, we fervently hope they seized the chance to perform Monomania hoedown "Pensacola." Watch decent-quality footage from their April 24 set in Chattanooga, Tennessee, below (via ifilmbands).
Now Deerhunter have announced a 16-date run through the United States and Canada, beginning August 23 in Phoenix, Arizona, and stretching through September 22 in Chapel Hill, North Carolina. The band's rep says more dates will be announced soon. In the meantime, Deerhunter have plenty of festival gigs lined up, including stops in New York City, Barcelona, coastal England, and even the American Midwest.
For whatever it's worth, Kanye West may have just rendered all reviews for the new album moot: Monomania closes with ambivalent scene reflection "Punk (La Vie Antérieure)," but His Yeeziness attended a New York City gala for the Met's punk fashion show last night dressed in a leather designer ensemble. Punk'd, indeed.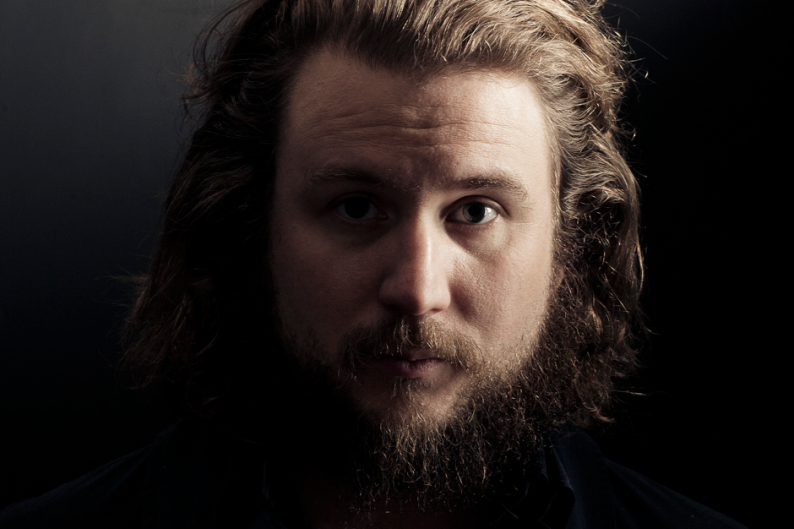 Deerhunter tour dates:

May 18 – Utrecht, Netherlands @ Ekko Le Guess Who Festival
May 20 – Groningen, Netherlands @ Vera
May 21 – Brussels, Belgium @ AB Club
May 22 – Paris, France @ La Trianon
May 23 – Barcelona, Spain @ Primavera
May 26 – Barcelona, Spain @ Sala Apolo
May 30 – Porto, Portugal @ Optimus Primavera Sound
June 7-9 – New York, NY @ Governor's Ball
June 21-23 – Camber Sands, England @ ATP Festival
June 25 – Milan, Italy @ Magnolia Open Air
June 26 – Bologna, Italy @ An Martino Courtyard
June 27 – Perugia, Italy @ Foligno
July 5-6 – Des Moines, IA @ 80/35 Music Festival
August 23 – Phoenix, AZ @ Crescent Ballroom
August 27 – Sacramento, CA @ Hawlow's
August 30 – Vancouver, British Columbia @ Rickshaw
August 31 – Victoria, British Columbia @ Sugar
August 31-September 2 – Seattle, WA @ Bumbershoot
September 3-8 Portland, OR @ Music Fest Northwest
September 6 – Salt Lake City, UT @ Urban
September 7 – Denver, CO @ Bluebird
September 9 – Minneapolis, MN @ Fineline
September 10 – Chicago, IL @ The Metro
September 11 – Cleveland, OH @ Beachland
September 12 – Toronto, Ontario @ Phoenix Concert Theatre
September 13 – Columbus, OH @ Skully's
September 16 – Boston, MA @ Royale
September 20 – Philadelphia, PA @ Union Transfer
September 21 – Washington DC @ 9:30 Club
September 22 – Chapel Hill, NC @ Cat's Cradle
December 1 – Tokyo, Japan @ Hostess Club Weekender
https://youtube.com/watch?v=videoseries%3Flist%3DPL5OU1D1EMmJP36YAGBarEZaWgaGV6wPXd