5 Best New Artists for May '13
From a New England crew of DIY alt-rock hellions to a techno-slinging old soul out of Detroit to a Greedhead associate taking a great step forward, here are five artists you should hear — right now. DAVID BEVAN, PHILIP SHERBURNE, and BRANDON SODERBERG
5 Best New Artists for May '13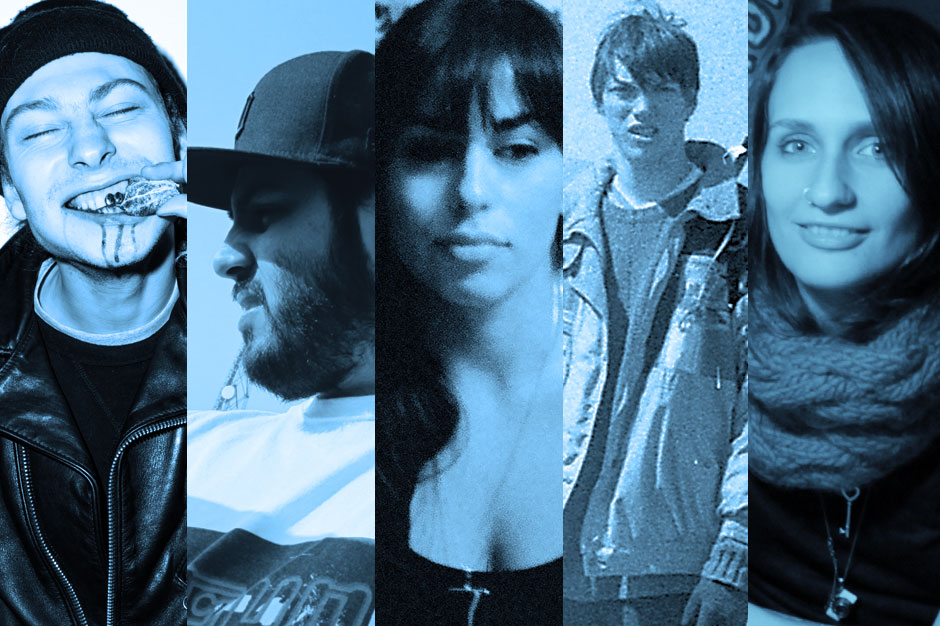 Speedy Ortiz
Who: Once the Love and Rockets-inspired moniker attached to UMass poetry student Sadie Dupuis' home recording project, Speedy Ortiz has evolved into one of the Bay State's most promising indie-rock outfits, a '90s-informed, Northampton-based foursome whose sidewinding riffage and cheeky lyrical outbursts (Dupuis has also fronted a Pavement cover band) will become a national concern very soon — their Justin Pizzoferato-recorded debut full-length, Major Arcana, is set to arrive via Carpark on July 9.
File Next To: Helium, Jawbox, Breeders
Where To Start Last year's excellent Sports EP, as well as "Ka-Prow," A-side to their just released 7".
Lakutis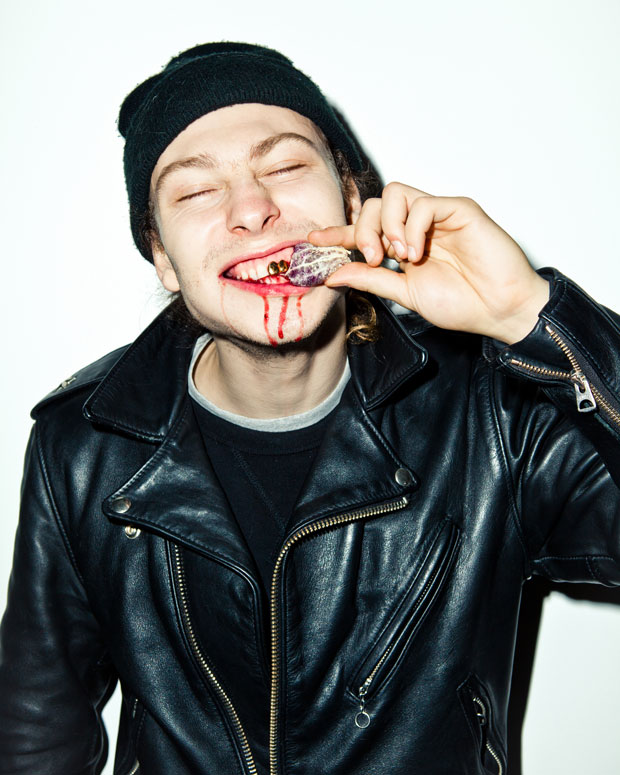 Who: Aleksey Weintraub was Das Racist's go-to absurdist on tracks like "Amazing" (in which he shouts-out oft-forgotten pre-Kirk Enterprise captain, Pike), and Heems' "Swate," where he boasted, "Creeping out your cousins at the baby shower talking about my crystal figurine collection." And alongside other don't-quite-fit-anywhere MCs like Antwon and Le1f, Lakutis is a solo artist associate of Himanshu Suri's Greedhead label. The trick here, though, is that hiding inside of all the in-jokes is a sneering traditionalist who could go bar-to-bar with rappers far more self-serious.
File Next To: Danny Brown, Das Racist, Riff Raff
Where To Start:The girl-group-sampling, in-quotes tough guy track "Too Ill for the Law," off Three Seashells, out soon.
MGUN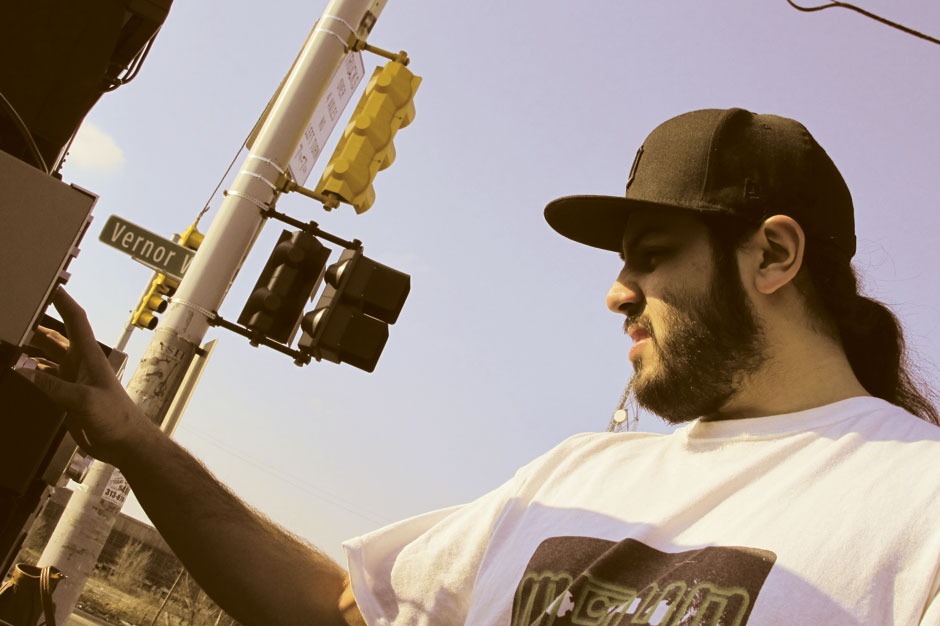 Who: Detroit techno troublemaker Manuel Gonzales, an old-school soul in a young gun's body, armed with a studio full of "throwaway" gear and the headstrong attitude required to make it sing. He cites Frank Zappa and Sun Ra as inspirations alongside Motor City staples like Underground Resistance, which helps explain the otherworldly strangeness of his corroded analog jams. Last year's The Near Future EP, for the Trilogy Tapes, interpolated warbly psyche-rock samples with no-fi bleep techno and busted 4-track fugues. His collaborations with Kyle Hall on Hall's Wild Oats Music, meanwhile, are underwater spelunking expeditions, like Drexciya deep-diving in the BBC Radiophonic Workshop's archives.
File Next To: Kyle Hall, Legowelt, Maxmillion Dunbar, Madteo
Where To Start: MGUN's If You're Reading This EP, a six-track suite of vintage-inspired acid and electro for Semtek's Don't Be Afraid label.
Natasha Kmeto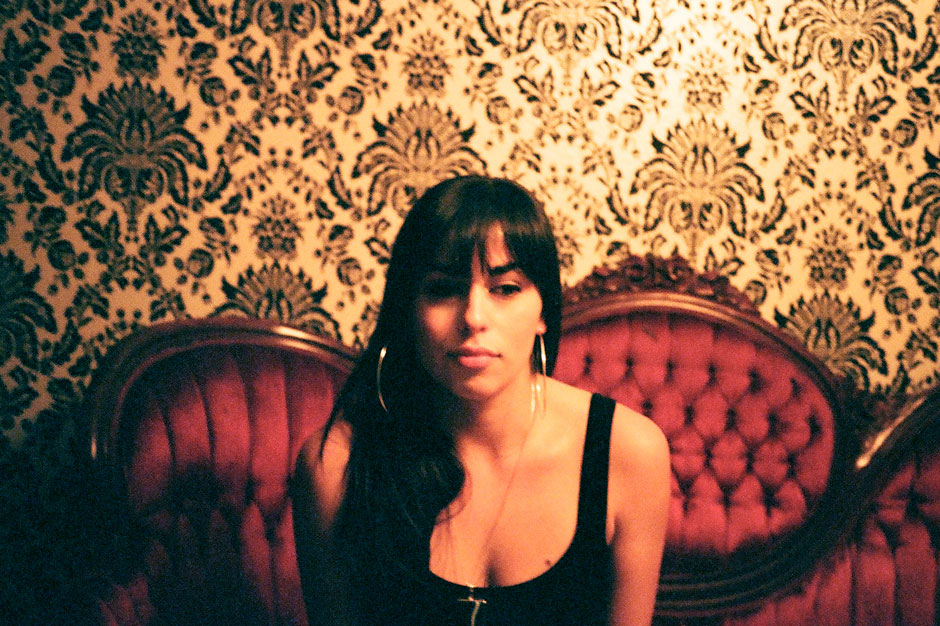 Who: Portland-based, conservatory-trained R&B singer and producer Natasha Kmeto takes the lo-fi bedroom grooves and pushes them out of the SoundCloud underground with full-stop, radio-ready vocals. Often, her beats shift from one style into another (check out her cover of Rihanna's "We Found Love" which moves from dutch bubbling to new-age soundscapes), creating a sturdy continuum between what's happening right now and the classics so many are trying to re-create. She's one of the few who has the chops to match her influences.
File Next To: CREEP, Lisa Stansfield, Solange
Where To Start: The slow jam-turned-micro-house-anthem, "Take Out," from Crisis, out June 18 on Dropping Gems.
Twin Peaks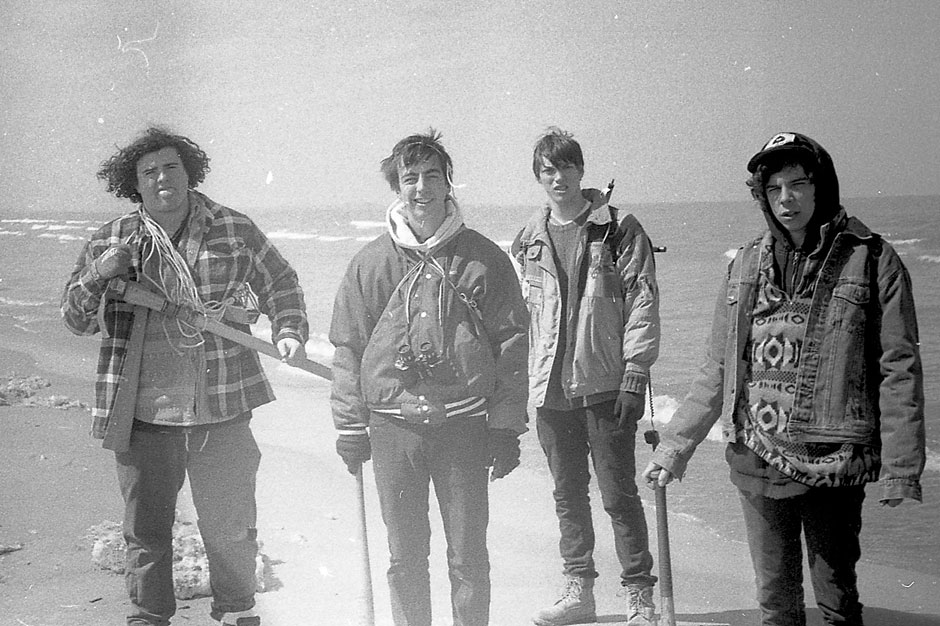 Who: a Chicago-bred garage-rock foursome who, after garnering some much-deserved notice in and outside the Windy City as high school grads, came home from college a semester in to give Twin Peaks the ol' college try. Their hypermelodic, sometimes psychedelic strain of pop'n'roll is a wild-eyed cousin to the wave of Julee Cruise-indebted bedroom bands their name suggests. And Sunken, their echo-drenched, road trip-ready debut, is due July 9 on Autumn Tone.
File Next To: Smith Westerns, Black Lips, T. Rex
Where To Start "Stand in the Sand," a "chill guy" anthem if there ever was one.