In 2013 rap's dividing lines have disintegrated. Bitter battles over regionalism are a thing of the past, fans no longer have to opt for either "gangsta" or "conscious," and the differences between underground and mainstream are ethereal at best. This is good news for Wiz Khalifa and A$AP Rocky, whose 20-date Under the Influence of Music tour kicks off July 17. Today's rapper doesn't have to fit somebody else's stereotype of who he should be. The former hails from Pittsburgh, is tattooed head to toe, wears skinny jeans and hangs with Snoop. The latter reps Harlem and gold teeth, has his own clothing line, and collabs with Skrillex. Each presents a complex profile and as it turns out they have a lot in common, even if only one of them is married to model Amber Rose and has a two-month old son — ahem, Khalifa.
In honor of their forthcoming North American jaunt (also featuring Trinidad James and Joey Bada$$), SPIN sat down with Wiz and Rocky in Los Angeles to discuss their shared love of Smokey Robinson, the benefits of not doing groupies, the perks of pescetarianism, and the joy of fatherhood.
How did you two originally meet?
A$AP: I met Wiz at South by Southwest about a year ago. The first thing the motherfucker did was give me a doobie and some gin. He made me drink all that shit — not cool. He said, "You got to drink this for the homies." We got fucked up. Every time after that he's always got one rolled for the boy. He gave me a big fat one at Coachella last year.
Have you had any wild nights out in Harlem or Pittsburgh?
A$AP: Nah. When I emerged Wiz was already starting to do family things. Adult things. My definition of partying and his are probably similar under one circumstance: weed.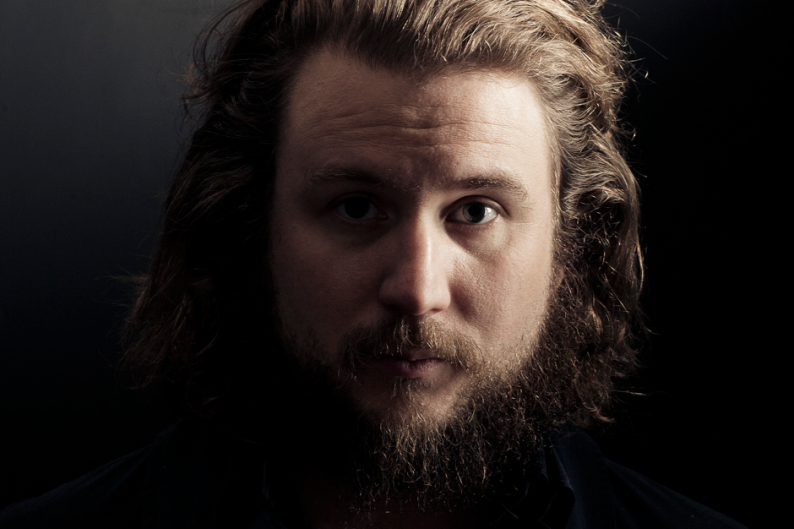 Wiz: Look, I know how to fucking party. But he's right. My party is a little more appropriate. Just as far as, I don't cheat on my wife, because that ain't right. He's single—
A$AP: I got a girl. We're serious.
Wiz: Good! Well, we both do the same thing. Our homies can have as much fun as they want.
A$AP: And we live vicariously through them. I'm going to be real. Even if I was single I'd be acting how I do because you don't know girls' motives. Look at what happened to Meek Mill. He was sleeping and the girl posted a picture of him in his boxers. I don't want my business out there. You need to be strategic with who you choose to sleep with. I feel like regardless I would be living like a married, cheating man. I'm wary about new people. I'm friendly, but as far as my comfort zone and my privacy goes, I need girls that I know. Get yourself a pretty-ass, badass wife so you don't got to go through all that.
What makes you think you'd be a good team out there on the road?
Wiz: Because our fan base is so strong and so similar. They're really supportive, really on the tip where they want to have fun, enjoy life, be together. And we're fans of each other, so our fans are fans of the same music. We do the same shit, but we speak a different language.
A$AP: I got a lot of respect for this man. When he came out, he wasn't nobody's protégé. When you got to fend for your own, it's way more pressure. If you don't have an established artist there to co-sign what you're doing, you've got to convince people to stray your way. Plus, you don't see him in drama. That shit's corny. He's our modern day hippie, and I live that life. I mean, look at our style. I got less tattoos, of course. I can't be doing that much pain.
A$AP [to Wiz]: What inspired the dreads, man?
Wiz: Honestly? I wanted my hair to be long as fuck. I want hair to the floor.
A$AP: That's crazy. That's some Damian Marley shit. My hair keeps falling out. I keep having to cut the ends and take care of it on the road. I can't afford a touring hair stylist at this point.
Wiz: You got to take care of that shit — lock it up. My 'fro was going uneven on the road. People just don't know. They're like, "Why'd you stop wearing snap-backs?" I had a big-ass motherfucking bald spot from wearing those hats. I had to cover it up.
A$AP: [Laughs] This is some black people shit. That's the dope look though, that's that Wu-Tang, ODB, gritty '90s look. Take that look and mix it with your style, bro … you killing.
You realize if you put your hats together, it says 8-Ballin'. Did you plan that?
Wiz: Oh shit. Nah. People would think we were selling drugs, doing bad things. I pop hella mollies though — I just be eating that shit. [Pause] No, I don't do that. [Laughs] I feel like I'd be the one to overheat and die if I tried it. I don't need to feel that good.
A$AP: Weed makes me feel good enough. I have friends that sniff cocaine and do molly. I grew up around that shit so it's regular, but that's not me. I prefer weed and syrup, and I've been chilling on the syrup because it's unhealthy. I'm a vegetarian that sips codeine — it just don't add up. I'm 24 now. I know that's young, but I feel old in what I do. I think you look ridiculous doing stuff you did when you were a kid. Sometimes you need to grow out of it.
What music do you bond over?
Wiz: I know everything you're listening to is the shit I was raised on: Wu-Tang, Bone Thugs-N-Harmony, Big L, fucking Big Pun, Firm's The Album, Onyx, Bad Boy. All of that shit, bro.
A$AP: That's our bus! He just named all the music on our bus. I just love '90s hip-hop music.
Wiz: Yeah, real shit. The shit they was creating because they were just little niggas and that's all they knew. They wasn't doing it because they though they was going to get on TV. Real movements — something you wanted to walk like, talk like, dress like, you know? We were kids who wasn't afraid to be like, "This are who I look up to."
A$AP: I'm still not. I don't get how dudes forget to pay homage. That's the difference between being a little nigga and being mature. If that's biting, then the whole world is biting. Music is supposed to inspire. I've always respected Drake for coming out saying, "This was inspired by Big Sean. This was inspired by A$AP." You should never be too high up on that horse.
Wiz: You know Smokey Robinson was like, "I listened to the radio and heard a song, and I decided to write a song like that." And he'd write it and it was a hit. His mind wasn't closed. His mind was open to everything. He was sensitive. I listen to Smokey a lot.
A$AP: I do too, man, all the time. "[The] Tracks of My Tears" is one of my favorites.
Is there anything you two don't agree on?
A$AP: I know we can disagree on food. I don't eat meat. Well, I'm a pescetarian. I eat fish.
Wiz: I can cut some meats out, man. I love fish. What about pickles and onions? Oh — do you eat ghetto-ass shit, like ramen noodles?
A$AP: I used to until I found out what it contained. That shit is bad for you man. The sodium level's way too high. You might as well be eating a cup of salt, man. No onions — I'm allergic.
Wiz: How long you been a pescetarian? How that been treating you? You sleep good?
A$AP: Two years. I'm not gonna lie — I sleep like a motherfucker. The thing is, I hate exercising, yo. That's why I figured out a strategy to stay slim and fit. I want to like working out. I want a six-pack, but I know it's going to take dedication and time I don't have.
Wiz: You know what's good? Whenever you think about it, just do like 50 push-ups. If you chilling, if you waiting on something, if you standing somewhere and it's taking too long, just hit some push-ups. Your shit will start swelling up. I can do 100 in a row.
Wiz, as a new father, how do you feel about hitting the road?
Wiz: Oh man, it's going to suck, but we got a schedule. He's still a newborn so I can't be greedy with his time. He's going to stay at home during the week, get on the sleep routine, be a regular baby, and then I'll fly him and his mom out every weekend to have fun.
A$AP: That's fucking beautiful. That's every smart man's dream. You shouldn't bring children into the world unless you're ready to provide for that child. At least that's what I believe. I want a child right now with my girl, but I just feel like it's not the right time for me.
Wiz: God's going to put him in your life when he's supposed to be there, and you will be blessed. Everything is going to restart. You're going to feel like you just got born.
A$AP: That shit's gotta be the best. A family. My dad just passed, so I need to make sure everybody's straight. I couldn't buy me a crib unless my mom got a new crib. My sister gotta live there, my niece gotta live there … How do you manage to separate that? Because I come from a household where everybody gotta stick together.
Wiz: You keep it all together. Honestly, just taking your time and having that support, it'll motivate you and push you toward that. At the end of the day, can't nobody stop you but you, bro. When you got that — safety and security — you take over the world.
A$AP: Straight up.
Wiz Khalifa and A$AP Rocky's Under the Influence of Music 2013 tour dates:
Wed, July 17 – Mountain View, CA @ Shoreline Amphitheatre at Mountain View *
Thu, July 18 – Irvine, CA @ Verizon Wireless Amphitheatre
Fri, July 19 – Chula Vista, CA @ Sleep Train Amphitheatre
Sun, July 21 – Albuquerque, NM @ Isleta Amphitheatre
Tue, July 23 – Denver, CO @ Fiddler's Green
Thu, July 25 – Austin, TX @ Austin 360 Amphitheatre
Fri, July 26 – Houston, TX @ Cynthia Woods Mitchell Pavilion
Sun, July 28 – Dallas, TX @ Gexa Energy Pavilion
Tue, July 30 – Chicago, IL @ First Midwest Bank Amphitheatre
Wed, July 31 – Detroit, MI @ DTE Energy Music Theatre
Thu, August 1 – Washington, DC @ Jiffy Lube Live
Fri, August 2 – Holmdel, NJ @ PNC Bank Arts Center
Sat, August 3 – Pittsburgh, PA @ First Niagara Pavilion
Sun, August 4 – Indianapolis, IN @ Klipsch Music Center
Tue, August 6 – Wantagh, NY @ Nikon at Jones Beach Theater
Wed, August 7 – Boston, MA @ Comcast Center
Thu, August 8 – Hartford, CT @ Comcast Theatre
Fri, August 9 – Montreal, QC @ Parc Jean Drapeau
Sat, August 10 – Toronto, ON @ Molson Canadian Amphitheatre
Sun, August 11 – Cincinnati, OH @ Riverbend Music Center
*Trinidad James will not be appearing on the Bay Area date