Poor Stone Roses — they just wanna be adored, but American audiences have shot them down. As SPIN reported in our 50 Best Things We Saw at Coachella 2013, attendance for the Manchester band's April 12 headlining gig at the annual Indio festival was embarrassingly thin, so much so that the U.K. icons have been bumped as headliners for this weekend's second round of performances.
As Rolling Stone points out, Coachella organizers have opted to promote fellow British rockers Blur to the top of the April 19 bill. According to the event's website, the Stone Roses will hit the stage at 9:55 p.m. PST, and Blur will follow at 11:35 p.m. An official reason for the switch hasn't been revealed yet, but considering that Blur's reputation in the States has improved drastically over the last few years (they're no longer simply known as the guys who made that "Woo-hoo!" song) and the fact that the Damon Albarn-fronted crew did draw a larger crowd last weekend (they also earned the "Best Reunion" tag from SPIN), it's safe to lay the blame on the collective shrug Americans issued when the Stone Roses topped the festival's lineup.
Heck, the upcoming documentary about the psych-rockers' entire career doesn't even have a U.S. release date yet.
UPDATE: While there was indeed sparse enthusiasm for the Stone Roses on Friday, some fans have pointed out that Blur and the Stone Roses share the top slot on the official Coachella poster, suggesting the plan was for the two U.K. acts to trade places the second weekend, regardless.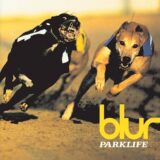 Meanwhile, SPIN staffers inhaled a lot of dust and suffered through prolonged bro exposure at Coachella this year, so be sure to check out our extensive coverage of the massive showcase:
• The 50 Best Things We Saw at Coachella 2013
• Coachella 2013: SPIN's Best Live Photos
• Free Download! Desert Session: SPIN's Coachella 2013 Mixtape
• Watch the 5 Best Sets From Coachella 2013's First Weekend