If there's such a thing as Drag Race's moral center, RuPaul serves that function, repeating taglines he has used throughout his entire career, especially, "If you don't love yourself, how in the hell you gonna love somebody else? Can I get an amen?" That line goes back to the 1980s and '90s, when RuPaul was a performer in New York at a popular party called Love Machine — the last stop before he became an international star. Now, the motto represents how he has become a drag mother, of sorts, to his Drag Race girls, supporting their careers but also encouraging them to accept themselves as they are. "Before, gay portrayals in the media were so limiting, like a caricature of a homo. A parody almost," says Manila Luzon, alumni of Drag Race All-Stars, Drag U, and Season 3's first runner-up. "Now that we're seeing that you can be a really masculine football player and a homosexual, you can be a really girly boy who likes to dress in women's clothes, I think that it's just been adding to the whole discussion about homosexuality and society."
Michelle Visage, who met Ru in the late '80s when she was the leader of house and freestyle trio Seduction and Ru was working the go-go circuit, says, "These beautiful queens are all amazing and perfect in their own way, and none of them could do it without Ru giving them the opportunity. I think most of them realize that. Ru's this kind of untouchable entity, and they just sit there like, 'I can't even believe I'm in his presence.' It's pretty neat to see my best friend in this revered, kind of pious state. Almost like a deity, really."
After breakfast, back on the velvet couch, RuPaul puts me to work. He's auditioning for a sitcom pilot for ABC, and we run through the script, memorizing moderately funny lines that would cast him as the irreverent shopboy at a high-end department store. He's not too pressed about getting the part — "I already have a job," he giggles — but Barbato has been encouraging him to do more acting, so he's picking up some of his first scripted TV work since he cameo'd on Ugly Betty in 2010. His most recent role was on the ABC comedy Happy Endings — he played a hairdresser, a fact that seems to emphasize the lack of diverse gay roles on television, even for RuPaul, supermodel of the world.
Soon, we're in his white Mercedes GLK350, rambling down Laurel Canyon's fertile slopes, headed for the ABC-Disney lot in Studio City. Deep in the crevices of his carefully curated iPod, which contains more than 35,000 MP3s, he's uncovered and is cranking the Magician remix of Lykke Li's "I Follow You," a song he discovered recently from the film Rust and Bone. RuPaul is notorious for programming playlists for his friends, curating according to their personality and voraciously seeking out new songs that he often tweets out as "Cardio Jam"s of the day to his approximately 325,000 followers. "He's like the music concierge to the rich and famous of Los Angeles," says Randy Barbato. "You know how Amazon and Netflix see what you're buying and they know what your tastes are? Ru knows his friends' interests in an intuitive way, so he'll make us playlist and personalize it. He'll know to, like, reduce some of the Cher on my playlist. He loves soul the most, but his music taste is genuinely across the spectrum."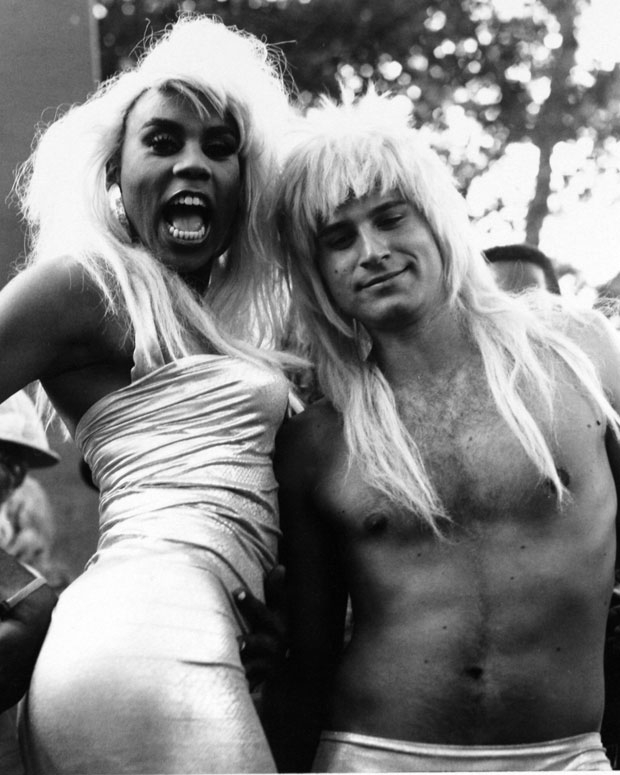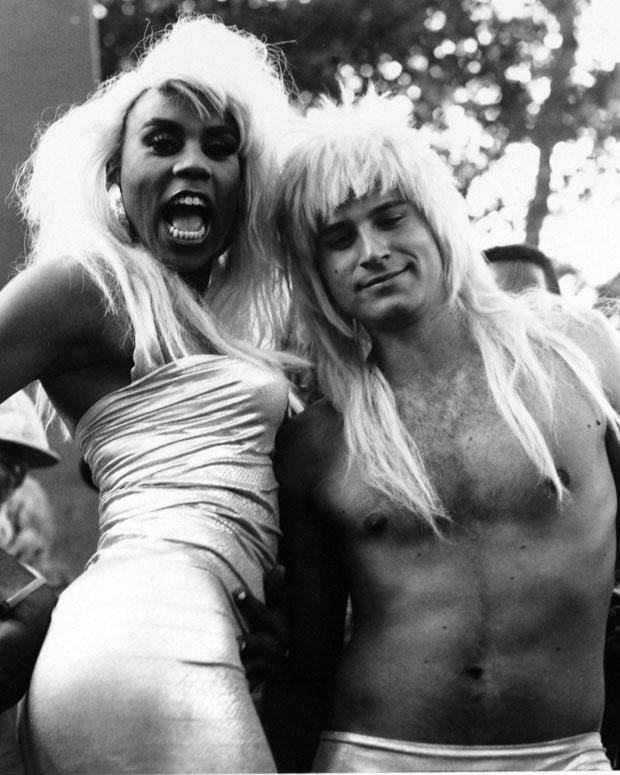 Like everything else about RuPaul, his iPod is organized meticulously. He is a prolific absorber of pop culture — a quality which has helped keep him relevant — and is just as prolific at creating music as downloading it. His last two albums, 2009's Champion and 2011's Glamazon have spawned a plethora of remixes, and many of his songs, like "Cover Girl," are used in Drag Race. His most recent single, "Peanut Butter," is a collaboration with Big Freedia, the New Orleans bounce-music queen.
RuPaul mostly makes electronic dance music, with house and pop being the mainstays, but the way he's recorded most of his recent songs recalls his punk roots — in a closet in the bedroom of Lucian Piane, a.k.a. RevoLucian, the young producer and collaborator who moonlights as a Grammy-winning composer. "Ru has taught me so much about life, in general," says Piane. "We talk a lot about people who don't fit in, and that's one thing that's so cool about Ru is that it's never bitchy or catty or negative. It's about challenging yourself to be better. I think that's why so many people listen to the songs at the gym," he says, laughing.
Positivity is central to the RuPaul philosophy, as heard on the sweet electro track "Responsitrannity" ("Don't forget who you are /… We are all-stars"), or on the throwback-housey "Live Forever" ("With all my heart and all my soul, I know love will save us!"). But the outsider identity is hard to shake. Like many of the queens on his show, Ru says he has spent most of his life trying to attract the attention or approval of others. It's a need he can trace back to his estranged father.
Ru's father lived in Los Angeles after his parents' tumultuous divorce, and in Lettin It All Hang Out, he writes about feeling abandoned and unloved by him. "He said that he loved me, but he wasn't there when I needed him," wrote RuPaul. "So he sent me a message that love is painful and that you can't trust people who say they love you." He wrote that his father would schedule a visit and never arrive, and that behavior affected all his relationships with men.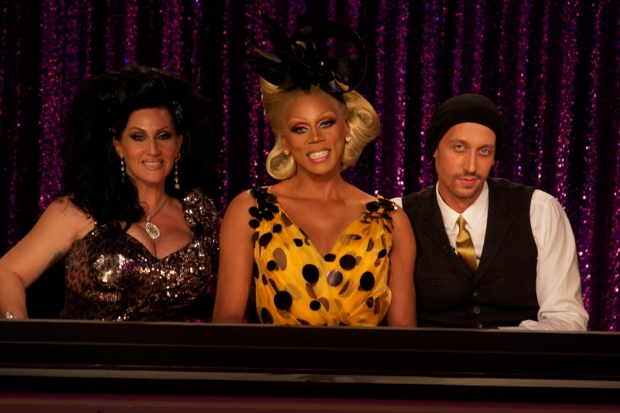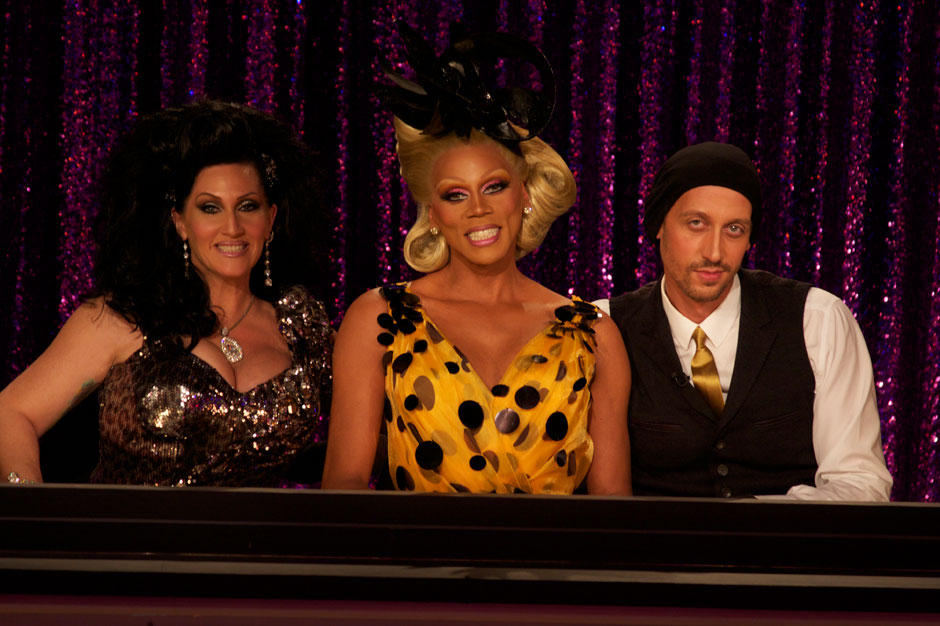 "I spent a lot of my career trying to get him to get on board with…validating me, right? And I worked through that, like, don't spend your time there, because he doesn't have that computer application," says RuPaul, slicing off bites of omelette. "You don't go to a Chinese restaurant and order lasagna. Go to a nice Italian restaurant! Hahaha! I remember one time my father talking about so-and-so got her a job over at the post office and they have good benefits over there, and so on and so forth and I'm like, 'Oh my god. Do you realize I've been on HOLLYWOOD SQUARES'? Helloooo! I've been on Hollywood Squares! How does that compare with the post office? Hahaha."
As Drag Race becomes more popular, RuPaul is imagining ways to branch out. He is currently working on his third book, and developing a new fragrance as a follow-up to his '90s scent called "Whore: For She Who Is." (Unfortunately, he says, it probably won't be called "Whore: Resurrected.") He is looking further into merchandising, and taking each day as it comes. He has kept friends and collaborators for decades — Randy Barbato, Michelle Visage, Zaldy, and photographer Mathu Anderson. He's even been with the same man — the artist and Wyoming rancher Georges LeBar — for 19 years; they met on the dance floor at New York's Limelight.
"[Georges is] a lovely, kind person. Being able to experience that in my life, it is" — Ru chokes up, and tears come to his eyes — "honestly, absolutely my greatest achievement allowing someone to love me like that. It is amazing. Talk about getting outside of yourself and getting out of my own vampire drama in my head. Hahaha!" Ru is crying and laughing at the same time now. "Like my sister Renetta, I feel squeamish when she tells me how much she loves me. It wakens me from my whole vampire drama, to go, 'Kiddo, can you accept how fucking awesome you are?' Then it teaches me how to do that for other people. Most people don't have the cojones to go there, so they put up this front. They buy into the fantasy of a Diane Warren song or a Nancy Meyers film, when the realness is much more interesting," says RuPaul, Supermodel of the World.
"It takes so much more guts to face up to the light."
RuPaul's Drag Race airs Mondays on LOGO at 9 p.m. EST.