It's been three years since we heard from the Love Language, Stuart McLamb's pop classicist pet project, but now the Raleigh, North Carolina songwriter is ready to follow-up 2010's much-loved Libraries with Ruby Red, a new collection of material due July 23 on Merge Records.
According to a press release, recording sessions involved more than 20 musicians and took place across several time zones. McLamb started work on the upcoming LP with engineer BJ Burton at Ruby Red — the Raleigh cooperative artist space that inspired the record's title — before the pair eventually relocated to Black Mountain, North Carolina. Per the official album announcement: "Songs were scrawled with lungs full of mountain air, colored with spilled wine, and seasoned with the drawbars of a thrift store organ and tape echo." Other vivd descriptors used when describing the sound of Love Language's impending third full-length include "transcendental pop," "catch-and-release correspondences," "heartland anthem," and "the kiss of dew and the glow of DMT."
Fans eager for a peek at the creative process behind the forthcoming effort's 10 tracks should reserve the album now; the first 250 pre-orders from the Merge online store will come with a copy of Black Mountain Demos, a limited edition 11-track cassette featuring early versions of songs slated for Ruby Red.
Ruby Red track list: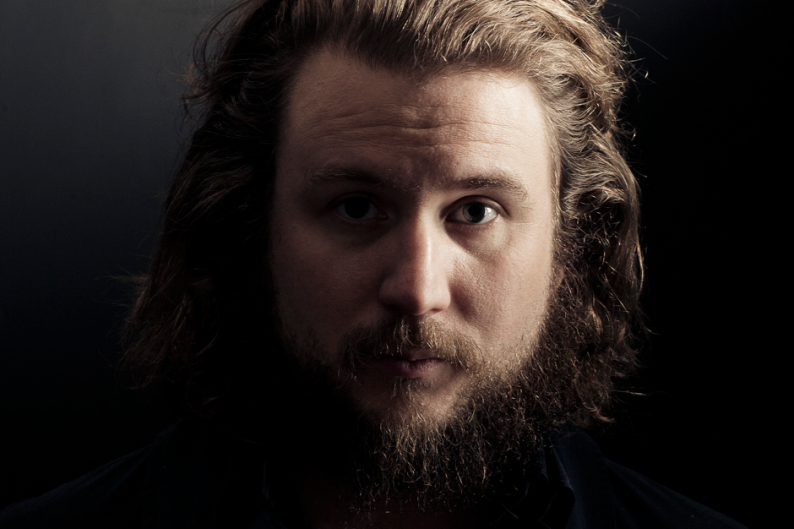 1. "Calm Down"
2. "Kids"
3. "Hi Life"
4. "First Shot"
5. "Golden Age"
6. "For Izzy"
7. "Faithbreaker"
8. "On Our Heels"
9. "Knots"
10. "Pilot Light"