Deerhunter are tasting blood again. This time, they know enough not to spit it out; the eternal life is worth the vampiric damnation. When the Atlanta ambient-punks played New York City's Mercury Lounge in 2007, supporting breakout sophomore album Cryptograms, their tall, lanky frontman, Bradford Cox, wore a dress onstage and spackled himself with what you hoped was fake blood. Last night on Late Night With Jimmy Fallon, debuting the title track from upcoming fifth proper LP Monomania, a black-wigged Cox was again dressed in what looked to be women's clothes, his teeth again flashing red (or was that just a subliminal effect of the feral music?), his microphone hand disturbingly bandaged.The rest of the band's slightly rejiggered lineup, still including Lotus Plaza's Lockett Pundt and founding drummer Moses Archuleta, wore similarly retro prints, backing the Atlas Sound mastermind through a ravaged, rickety, and yet somehow triumphant ode to obsession.
"NOT AN EXIT," all-caps text just slightly offstage blared; "If you can't send me an angel / Send me something else," Cox sneered, the confrontational antics of his early Deerhunter shows now looking like mere dress-up by comparison. The feedback started before Fallon had even finished introducing the band, and after the song reached its fervidly repeated, near-concluding title phrase, Cox dropped the mic. A guy who had been standing onstage the entire time holding a tape recorder suddenly caught the camera's eye. And then Cox found an exit, wandered offstage, grabbed a cup an amused hallway bystander was holding and drank from it, and then found his way to an elevator.
The applause was confused and half-hearted, just like in the band's crowd-thinning early days, but this time Deerhunter brought the confidence and craft of a band that had already won over festival crowds with the dreamy rock anthems of 2010's Halcyon Digest and 2008's Microcastle. The elevator never arrived. Wherever Cox's monomania has trapped him, it's a place where he clearly belongs.
Listen to the equally searing album version below; download the track instantly by pre-ordering Monomania, out May 7 on 4AD, via iTunes.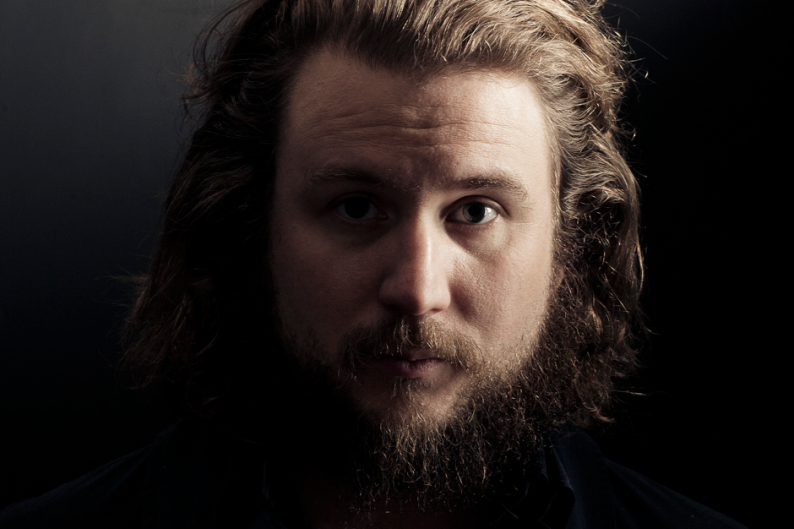 https://youtube.com/watch?v=bYUENZQ84-E%3Ffeature%3Dplayer_detailpage