5. Disclosure
Time will have its say when it comes to EDM-pop duo Disclosure's scoring legitimate crossover success in the U.S. — the British brothers Guy and Howard Lawrence, neither old enough to drink here, have already scored two major pop hits in England — but their tightly wound and triumphant Gobi Tent-closing set proved they've already laid solid groundwork for building a steady Stateside following. The group played a handful of new tracks off their impending debut album, many of which leaned towards the jittery rhythms and swooning emotionality of UK garage. But when they dropped their big tracks, many in the crowd parroted every word, kept up with the hamster-wheel tempo of "White Noise" and shouted to the big, sweeping moments in "Latch." JORDAN SARGENT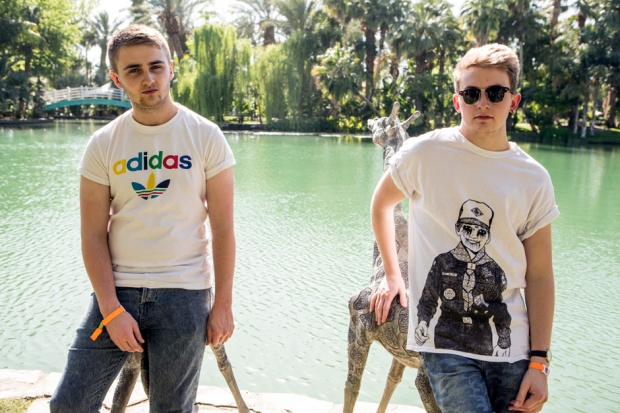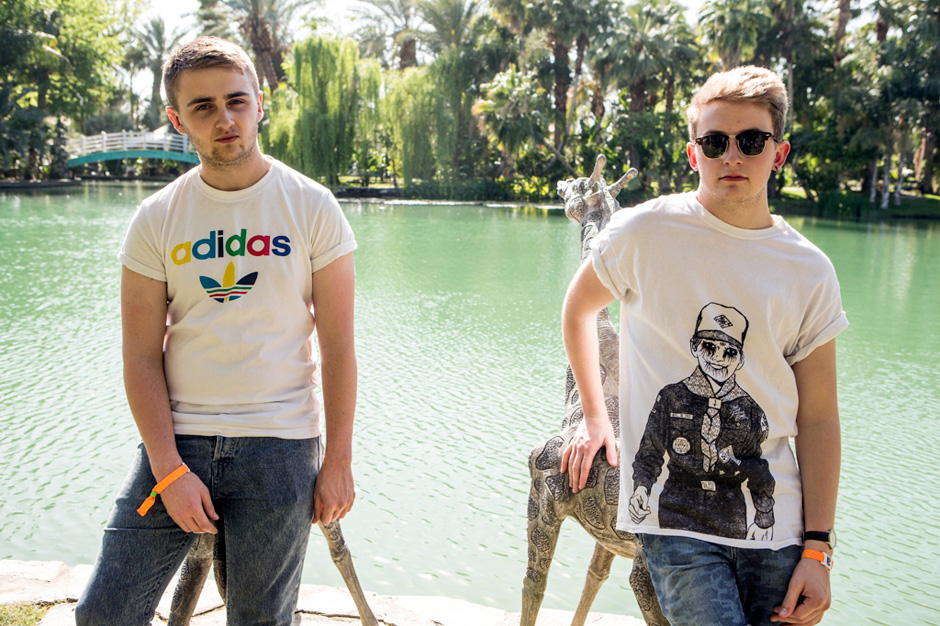 4. Thee Oh Sees
Thee Oh Sees are such a reliably awesome band, it's ill-advised to attend any festival they're playing and skip their set. The San Fran psych-garage outfit took up residence in the Gobi Tent in the late afternoon and began moving at warp speed (bassist Petey Dammit! never paused his manic head nods). Frontman John Dwyer licked the mic and wielded his guitar like a bazooka, then he spotted fellow Bay Area groovie Ty Segall in the front row of the VIP section and demanded he join the band onstage. Segall lacked the appropriate wrtistband but launched himself over the metal barrier (crashing to the ground in the process), then sprinted onstage to play sleigh bells and tambourine. Heads shook, bodies gyrated, and a surprisingly high number of female crowdsurfers ventured onto the shoulders of the audience. This was rock'n'roll far more pure than the MDMA being shared two tents down, and it was a far superior high. CARYN GANZ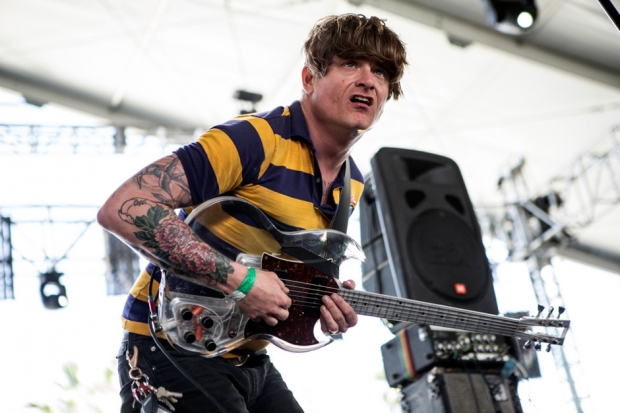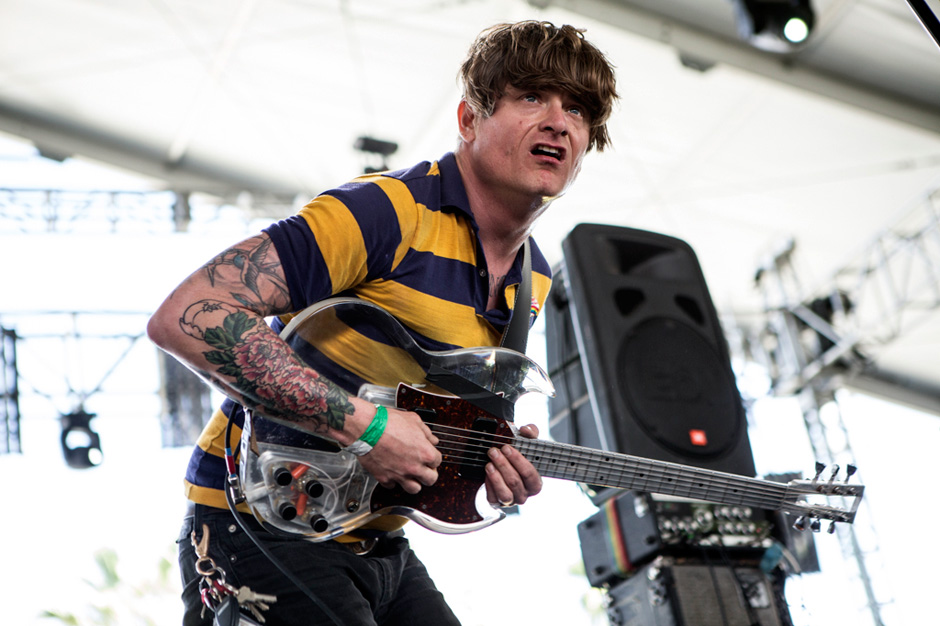 3. Rodríguez
For sheer rarity, no other set of the weekend offered the same feeling of privilege that Rodríguez's did. The legend behind the 70-year-old's existence is larger than life at this point — in fact, as documented in the Oscar-winning film Searching for Sugar Man, the psych-folk singer was believed to have been dead at one point. While the Detroit resident lived a normal working class life, his music's influence grew around the globe and, after the documentary amplified this narrative, he is now a festival draw in his own country.
When you get past the back-story, you're left with something more remarkable still. Imagine that Bob Dylan had been cryogenically frozen at the very start of his career before his work could be affected by celebrity. Rodríguez is thin and wizened, but otherwise he's the exact same man who recorded the jangly garage-pop tune "You'd Like to Admit It" in 1967, or the proto-metal stomper "Only Good for Conversation" in 1970. He played both of those songs to an ecstatic audience on Sunday afternoon after being helped up onto the stage at the Gobi Tent. Bad audio plagued the first few numbers, but he and his backing band worked it out in time to deliver "I Wonder" to an outsize crowd that knew every word. "Thanks for your patience," he said meekly at one point. "I'm a solid 70." CHRIS MARTINS
2. Nick Cave & the Bad Seeds
For the record, poor Billy Dilly never stood a chance. As fans acquainted with the Murder Ballads favorite already know, "Stagger Lee" wins every time — doubly so when Nick Cave sings the old standard whilst standing atop his fans. The Bad Seeds came to Coachella's main stage on Sunday night, and planted a foot firmly on the back of any who would stand in their dastardly way. The oft-repeated tale of that infamous titular bastard Stagger offered a perverse highlight: hearing Cave scream-sing, "Suck my dick," into an audience that began only inches from his belt buckle.
But first, there was a children's choir. The band's set, which felt all too short at 50 minutes, was bookended by a pair of songs from February's Push the Sky Away — "Jubilee Street" and the titular track — and each was helped along by an adorable squad of singing tykes courtesy of Flea's Silverlake Music Conservatory. ("We got these little kids from L.A.," Cave explained.) Many of them wore shirts that read "Bad Seed," though we imagine they were firmly advised to cover their ears during "Lee."
In between, the Seeds treated the nighttime crowd to 1984's clanging "From Her to Eternity" (best part: watching madman Warren Ellis conduct the string section with demented glee); slowed things down for 1994's "Red Right Hand" (picture Cave doing his own virile version of the Pee-Wee dance); led a fist-pumping chant-along via punk ripper "Deanna" (1988); and delivered a particularly Biblical rendition of "The Mercy Seat." Oh, and there was "Jack the Ripper," to which Japandroids singer Brian King air-drummed furiously from within the often too-cool-for-school guest viewing area. C.M.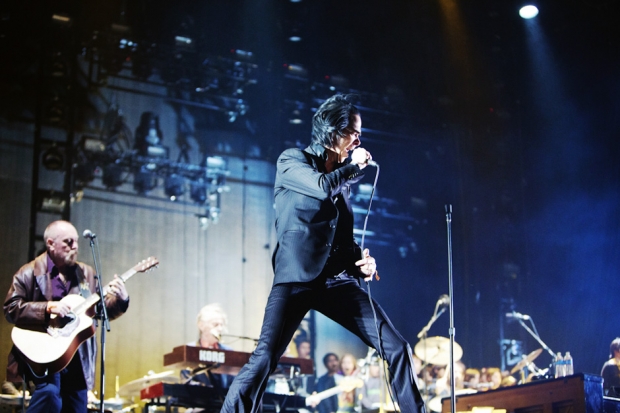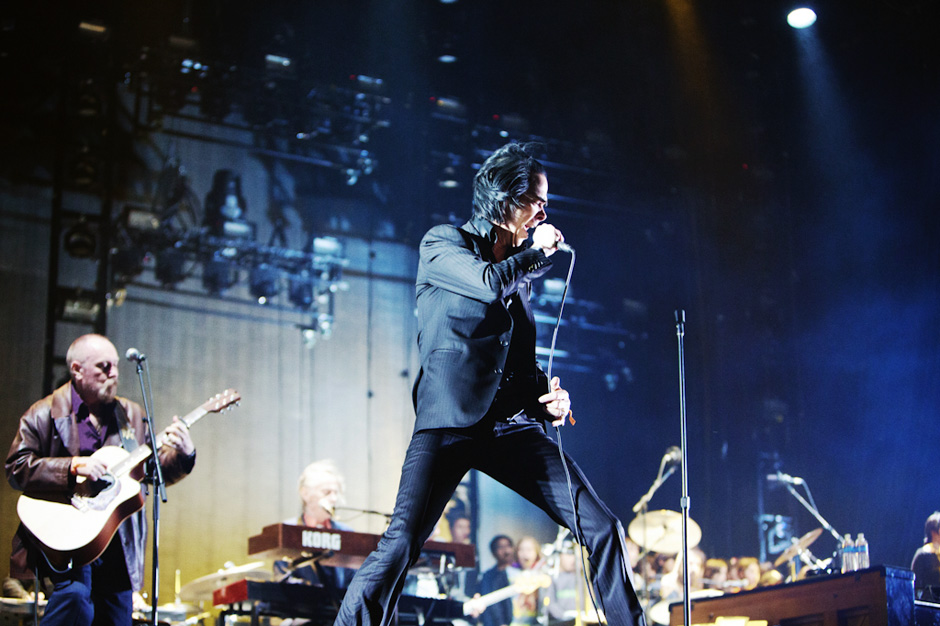 1. Wu-Tang Clan
Let's be honest: There were grumblings over this year's headliners. The Stone Roses played to an embarrassingly small crowd on Friday night. Phoenix is a very agreeable and beloved band, but still very much operates on the fringes of American pop. Sunday's nominal headliners were the Red Hot Chili Peppers, a legacy act that is far from galvanizing. It turns out that the weekend's real headliners were right under our noses, but nobody realized it until Wu-Tang Clan hit the stage at 9:30 p.m.
Wu-Tang were listed on Coachella's poster after bands like Vampire Weekend and Social Distortion, and seemed to be rather under-hyped throughout the festival. That's mostly because, after years of in-fighting, nobody ever knows what form a Wu-Tang set will take. There were no confirmations as to which of the eight living members would be on stage, info that was not being guarded but was still hard to piece together. The truth turned out to be better than anyone could have expected.
Coachella's Wu-Tang was the full monty: Method Man, Raekwon, Ghostface, Inspectah Deck, U-God, Masta Killa, GZA, and Cappadonna joined on-stage by the elusive RZA for a full reunion. The group kicked off the set with a run of tracks off Enter the 36 Chambers (which celebrates its 20th birthday in November) before sliding into various other hits, both solo and group. The energy was palpable both on-stage — where the rappers were clearly geeked to be performing with each other on this night — and in the crowd, where an entire generation of the Wu's children were seeing them for the first time. And this was before RZA even brought out an orchestra. The crowd stretched back about 400 yards, even as the wind whipped sand into everyone's eyes and mouths. Not a headlining set in name, but will be talked about in years to come as one of Coachella's defining moments. J.S.