Don't miss all our best live (and backstage) Coachella 2013 photos here!

5. The Shouting Matches
Here is the most succinct summarization of Justin Vernon's new band, the Shouting Matches: It is probably the only band with which he's cracked a Heineken while on stage. With this most recent venture, he's ditched the crackling fireplace-rock of Bon Iver and the oh-so-quiet storm of Gayngs and taken a trip down the Mississippi, to where the lakes are muddy and the blues are played. He's never looked more comfortable.
The Shouting Matches — rounded out by old Vernon pals Brian Moen (of Peter Wolf Crier) and Phil Cook (of Megafaun) — will never be Bon Iver: For starters, their 2:05 p.m. set time was one of the festival's least desirable. But this may be the band of Vernon's most suited for big tents, full of organ-soaked blues vamps that are warm, punchy, and eminently agreeable. Where Bon Iver draws you in by being quietly unnerving, the Shouting Matches slide up and strike up a conversation. Vernon had a noticeable bounce in his step throughout the set. He clearly relished the low stakes and assuming a character, one that beckons a girl down to Tampa and says "put that soft spot on me." Vernon was once famously mocked by Justin Timberlake on Saturday Night Live for being a mope clinging to his acoustic guitar. Timberlake would love the Shouting Matches. JORDAN SARGENT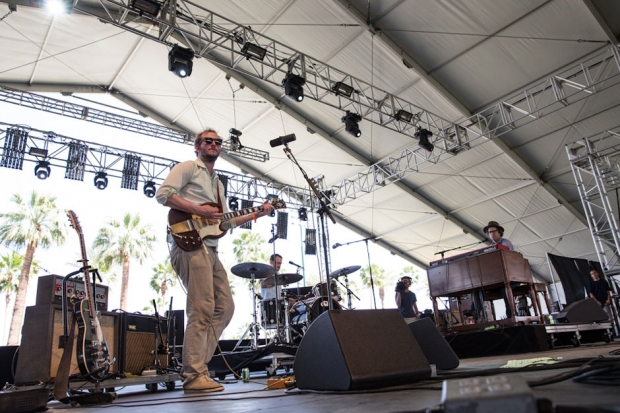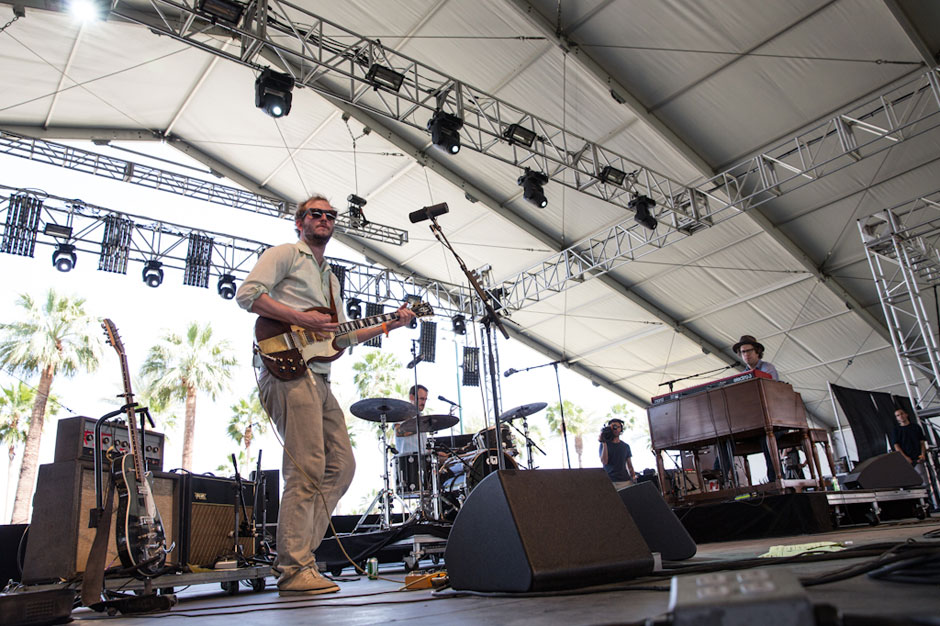 4. Purity Ring
Is this what elves listen to in the trap? What Hobbits bump in the bad part of the shire? Purity Ring's on-album magic manifests in very mysterious ways on stage: Singer Megan James zooms about in a dress that wouldn't look out of place at Renaissance Faire, while producer Corin Roddick uses drumsticks to beat on gossamer lantern blobs that aren't exactly unlike the illuminated asses of overgrown lightning bugs. What's remarkable is, with or without the fantastical flourish, these guys packed as much punch as the group that preceded them on the Gobi stage on Friday night: the much-anticipated trap crew TNGHT. With all of their cheap drums, chopped vocals, and thick synthetic textures, Purity Ring's "Belispeak" absolutely banged. And without Young Magic there to assist, James executed the syrupy "Grandloves" raps herself, swaggering just fine atop those massive bassy swells. The fact that she did it while banging on an elevated kick drum that lit up every time she smacked it meant that her duo's set looked, felt, and therefore was a whole helluva lot better than TNGHT's boring table-sheet-laptops house party steez. CHRIS MARTINS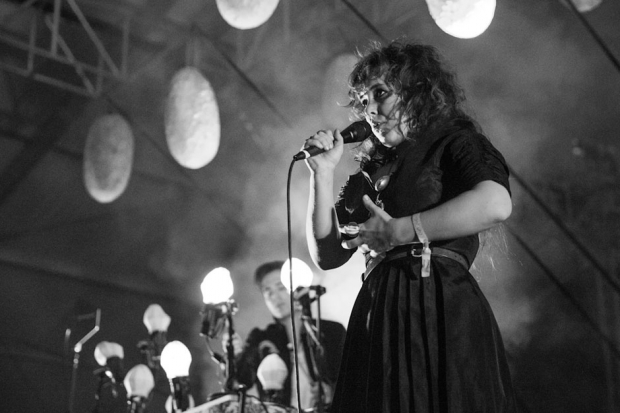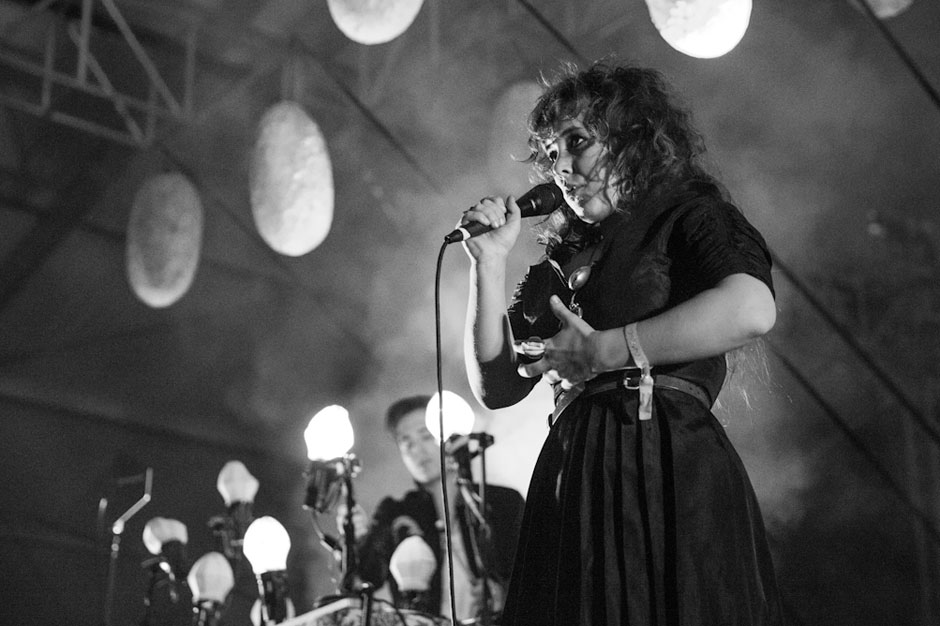 3. Blur
"It's very nice to enjoy your sunshine," Blur frontman Damon Albarn told the Coachella crowd, as if we had brought him the evening's mellow California warmth. It was a refrain expressed by various English bands throughout the day, but it felt especially appropriate considering the sunny flair of Blur's set. The Britpop legends were supported by four backing vocalists and a horn section, which imbued songs often inspired by dreary London weather with a distinctly uplifting vibe — it would've been hard to fault an onlooker approaching from the distance for thinking that it was Spiritualized or something. The fleshed-out, gospel-inflected climaxes of "Beetlebum" and "Caramel" were appropriately widescreen moments — with Albarn beckoning the backup singers for more and more —a triumphant, blown-up version of Blur justifying their return to American soil for the first time since 2003. J.S.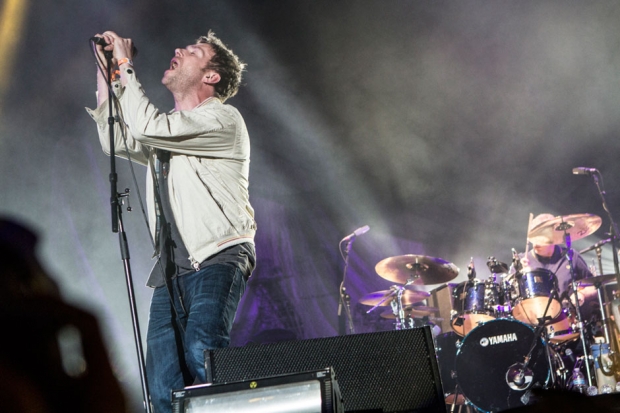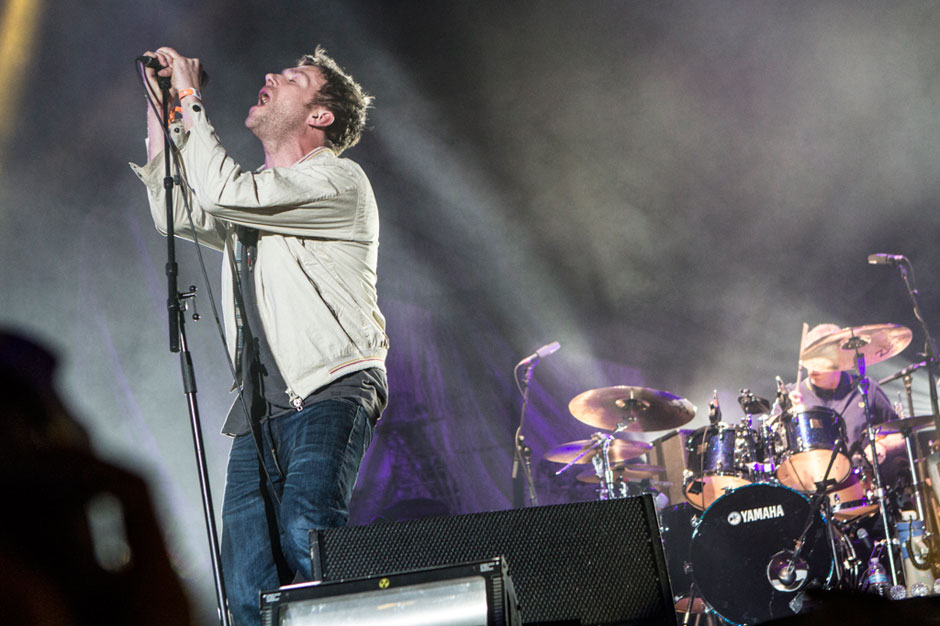 2. Earl Sweatshirt
Want to make a small ocean of festivallers scream like it's 1964 and the Beatles just rocked The Ed Sullivan Show? If you're Earl Sweatshirt, all you've got to do is play a snippet of Odd Future associate Tyler, the Creator rapping over one of your songs — they'll lose their damned minds roaring for his arrival. Luckily for the countless Supreme-hatted stans gathered at the Gobi for the midnight set, the Golf Wang guru strutted straight out to perform his part of Earl's new single "Whoa." And then he stuck around to do just about every other song the two have shared verses on — from the ancient EarlWolf deep cut "Orange Juice" to "Rusty" from Tyler's Wolf, featuring an additional assist from Domo Genesis. Oh, and did we mention that Flying Lotus was Sweatshirt's DJ for the night? But for all the insanity —Tyler's insatiable need to climb scaffolding; Taco's 15-foot Olympian leap from the stage into the crowd; FlyLo's live remixes of fan favorites; and all of those dark, rawly rapped new tracks — nothing brought the house down like everyone's original introduction to Odd Future: a little song about sex, drugs, and cannibalism from 2010 called "Earl." Our ears are still ringing from a few thousand frothing Wolf Gang fans shout-rapping, "Try talking on a blog with your fucking arms cut off!" Gulp. C.M.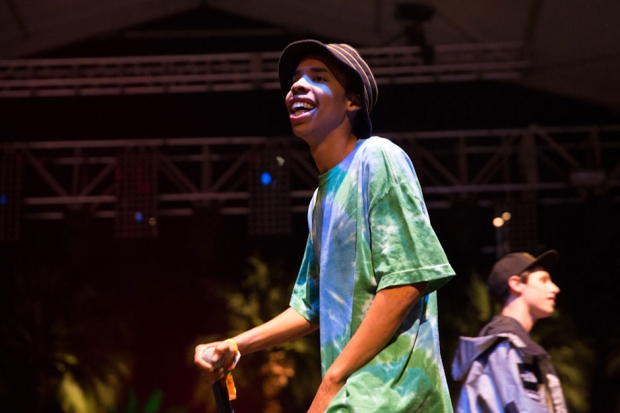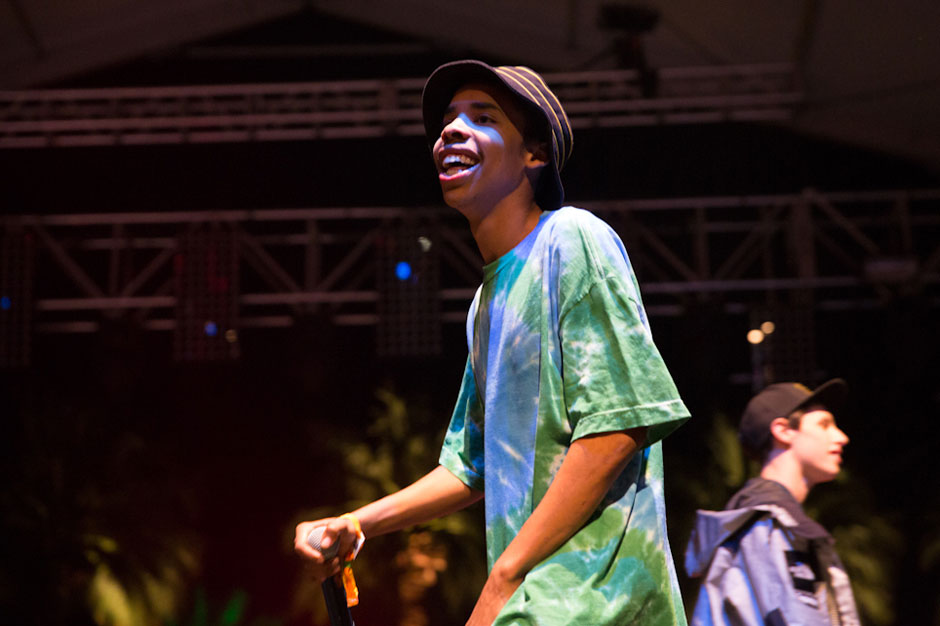 1. Yeah Yeah Yeahs
Four acts performed on the Coachella Stage after the sun had gone down, and Yeah Yeah Yeahs were the only ones who started releasing albums this century. Perhaps as a result, they couldn't play it safe, and they didn't. The band opened with their latest single, "Sacrilege" (performed again with a choir, this one imported from Los Angeles), and tested out the delicate, hushed new Mosquito track "Subway" directly after the crowd-pleasing hit "Zero." The taut punk of "Pin" and soupy dub of "Under the Earth" challenged the bro-diance of chilled-out dudes who seemed puzzled by the brilliant show-woman in a lavender jumpsuit cavorting in front of them. Karen O didn't double down on wild gestures to fill the massive stage, though, opting instead for visual subtlety paired with superb musicianship. Karen managed to rouse the crowd from its stupor for a "Gold Lion" clap-along, and the Show Your Bones gem came off full, bright, and inspired. Mosquito's "Slave" — performed for the second time ever, following its debut at New York's Webster Hall last weekend — was assured and haunting. And as designer Christian Joy correctly noted in our recent cover story, the band's most popular track appears to be "Heads Will Roll," which capped the 11-song set. It's hard to imagine the Strokes or any of the other bands birthed around the same time as the YYYs stepping onto such a massive platform and throwing the gauntlet like this, challenging the audience to get with a brand-new program. Which is probably why Yeah Yeah Yeahs are the only band of its generation with such plumb billing this year. CARYN GANZ