Charles Bradley's story is the stuff of a pulp novel. Alone and homeless by the time he was 14, Bradley drifted from his native Gainesville, Florida, to New York City to the West Coast and back, taking jobs as a cook and gigging as a James Brown impersonator under the name Black Velvet. After moving back to Brooklyn to live with his mother in 1996, he nearly died from a penicillin allergy and bore witness to the tragic shooting death of his brother. Eventually his luck changed and he caught the eye of Daptones Records founder Gabe Roth, who set him up with Tom Brenneck of the Menahan Street Band. Brenneck and Bradley went on to record Bradley's 2011 breakout debut, No Time For Dreaming. His second album for Daptone, Victim of Love, out April 2, is a heartfelt soul storm marked by the singer's intimate familiarity with defeat, despair, and, ultimately, triumph. Known for his ferocious, passionate delivery, Bradley has deservedly earned the sobriquet "The Screaming Eagle of Soul."
We spoke with Bradley, calling from a hotel room in Savannah, Georgia about his mother, his faith, and the effects of his newfound celebrity.
You're 64 years old. What's it been like starting your career so late in your life?
It's very good, because I've always wanted this opportunity. It's a long time coming. I found the right group of people who believed in me, and now it's up to me to take care of my health, my strength and wisdom. Being on tour is teaching me how to not be afraid to open up again.
Was it difficult to go from performing as Black Velvet, a James Brown impersonator, to performing as yourself?
Peforming as James Brown, I didn't really have to go deep in my soul the way I do as Charles Bradley. James Brown really taught me a lot — his lyrics, and his performance, and whatever he does when he's onstage. I'll always call him a legend, and I'll always respect what he did. But doing Charles Bradley is like…Charles is in the darkness, and wants to find out who he is.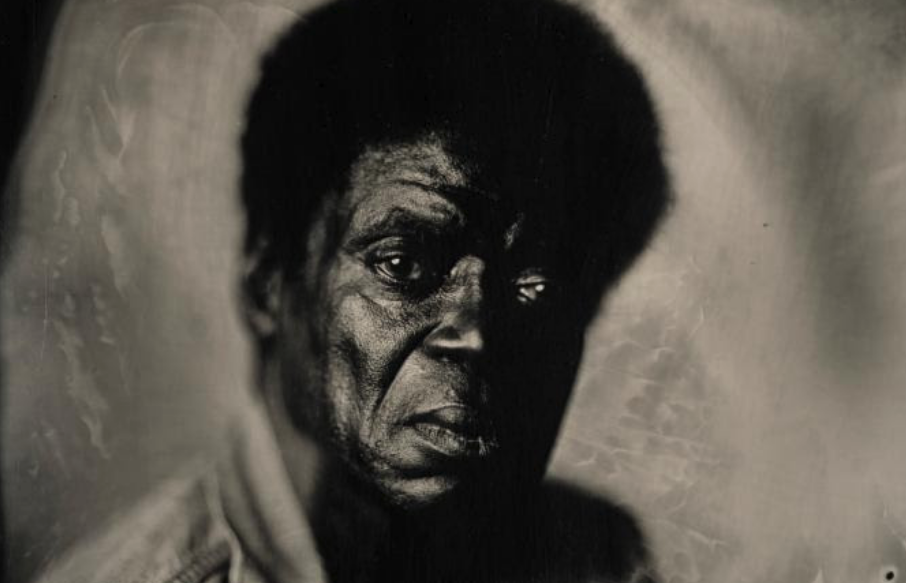 You've said that you write lyrics on the spot as the band plays behind you. Is that true?
I think God gave me an inner dictionary. If you play the right music that my heart loves, lyrics just come right to me. That's why I thank God that Tom's got his little tape recorder. When he sees me getting into something, he turns that tape on fast and starts recording anything I say.
On the new album's "Strictly Reserved for You," you say, "I'm tired of the city life." Is that true?
There's so many people that know me, and they see what's in me, and they try to find my weakness. I don't know what they want. They want to take what I got. They want me to come down off my spiritual waters and come into where they can use me. And that's why I said that. They want to do the things I do, but they're afraid to look in their own spirits. They look and see the love for me, and they want it, but they don't know how to get it. The only way they can get it is to go back in their spirit and learn who they are and give their love to the world.
You're very much a throwback to the soul and funk of the '60s and '70s. Do you think there will continue to be a market for your kind of music?
If we didn't have this music any more, I don't think the world would ever have no more music that comes from the soul. If this world goes to psychedelics and goes to the computers, it's gonna go to a place as music that has no more soul in it. This is what I say is keeping the planet healthy. If we start putting music out constantly where people don't think no more, people go crazy. We're gonna lose the love of heart, of soul. And if the world lose that, I think the world is doomed.
You didn't know your mom very well growing up, but now she plays a big part in your life and you're her primary caretaker. When did that change occur?
That changed when my brother got killed [in 2000]. A lady that age, and the pain that she was in, it wasn't my place to come back to her and say, "You wasn't there when I needed you. You wasn't this and that." At her age, that would've killed her. And I couldn't do that. Not in my heart. And after we talked, she said, "Son, I wasn't a great mother, but I did the best I could." I said, "Mom, from this day on, let's get to know each other."
It'd be easy to become bitter or despondent after enduring so much hardship. How have you stayed positive through it all?
Brother, I'm gonna say this to you in my own way, and I don't mean to try to tell you what to believe in, but I know what got me through these changes: I have faith in something greater than man. Because right now I should be in my grave or in somebody's jail going insane for the things that I've been through. But I hold on to God's word. My grandmother told me something one time. She said, "Son, I don't care what you do, I want you to remember this the rest of your life. Take this when the pressure gets very hard on you, when you can't deal with life." She reached down and she picked up a piece of charcoal. She said, "Son, do you know what this is?" I said, "Grandma, that's a thing that they burn to make fire with." She said, "Son, you're correct about that, but I'm gonna tell you what a piece of charcoal is. Anytime the world comes to your heart and tries to destroy you, and tries to take everything that you got, remember this piece of coal. If you take this piece of coal and you put it under pressure, it will turn into a precious diamond." She said, "Keep your heart clean, and keep your soul clean, and let God do his work inside you." That's where I got my strength.