The 15 Best Reissues of 2013's First Quarter
Here's the best new old stuff so far this year: The Clash play hip-hop beatmakers while a Vietnam vet makes real combat rock; a Tall Dwarf starts as a squirmy young punk and the real Doggfather freaks out on prog-funk. Plus psych-rock from Singapore, ambient guitar from Germany, pop from Brazil, and much more!

1.The 15 Best Reissues of 2013's First Quarter
1/16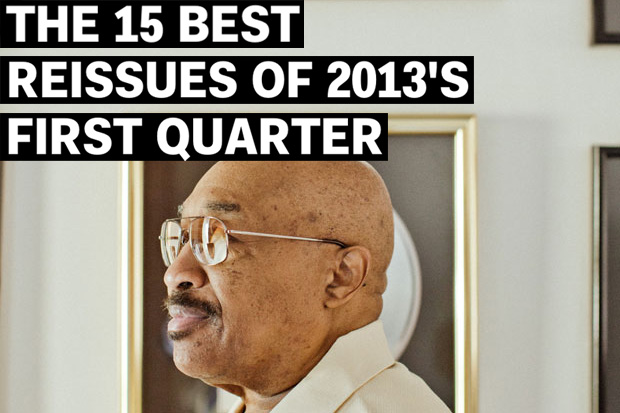 2.Toy Love - Toy Love (Captured Tracks/Flying Nun)
2/16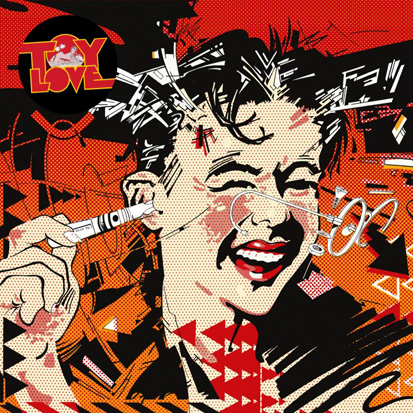 The first in a reissue partnership between kiwicore stalwarts Flying Nun and nu-kiwicore standard-bearer Captured Tracks, this 2-LP set captures Tall Dwarf Chris Knox at his most embryonic, in this late-'70s, early-'80s new-wave band. Though he would eventually grow into a totem of naïve pop, the young Knox was brash and cocky on these singles and demos, unleashing a boisterous churn of bubblegum gnash, like a more taut version of the Lurkers or 999 or the Undertones. The illuminating parts are the occasional detours — into shambling country-punk ("Bride of Frankenstein"), a noise suite about frogs ("Frogs"), or a proudly tuneless, dorm-stairwell acoustic "Louie Louie" about how Jim Morrison is actually kind of okay ("Swimming Pool"). Plus, the coda that shouts, "We don't exist," connecting the dots between the cuddly self-negation of, say, the Adverts' "One Chord Wonders" and Tall Dwarfs' "Nothing's Going to Happen." CHRISTOPHER R. WEINGARTEN
3.Medusa - First Step Beyond (Numero)
3/16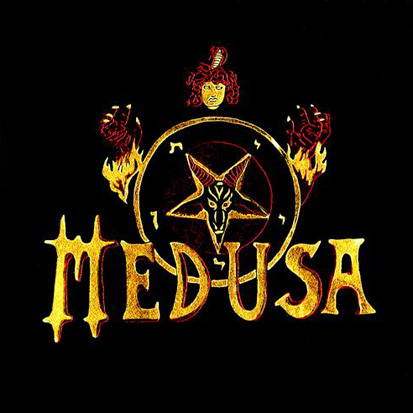 Can't wait for that Ghost album to drop? Clad in a fake-velvet sleeve, this slab of home-recorded doom-choogle from 1975 is like the Scooby Doo version of your favorite Pentagram reissue. This Chicago band does those breezy Blue Öyster Cult harmonies ("Stangulation"), those nine-minute Hawkwind-style acid-mother stretch-outs ("Transient Amplitude"), and those deliciously goofy midnight-movie madness melodies (the intro to "Unknown Fear" is like if Henry Mancini composed for Herschell Gordon Lewis… or exactly like Fantômas' cover of the Spider Baby theme). Spiders are crawling the walls of your mind in one song, hoofprints appear on another. C.W.
4.Overhang Party - Complete Studio Works (Important!)
4/16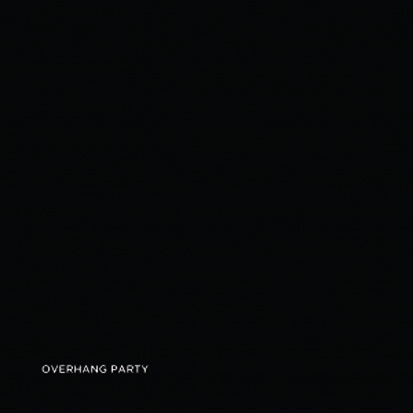 The most impressive aspect of Japanese psych-noise guitarist Rinji Fukuoka's mid-'90s music wasn't that he created a maelstrom of sound, but that he invoked so many different kinds of maelstroms. These four disks — Overhang Party (1993), 2 (1994), 4 (1998), plus a disk of 4-era leftovers — run a riotous emotional gamut from unadulterated, eerily elemental feedback, echo, and sludge ("Bass Oscillation," "Air"), to downright beautiful piano- and violin-augmented jams ("Kizashi," "Barcelona"). In between, Fukuoka experimented with a songier style that combined jet rumble with relatively gentler moves suggesting an imaginary 1970s in which the Velvets embraced San Francisco excess, and vice versa. You'll hear the seeds of cosmic Californians (e.g., Wooden Shjips and Howlin' Rain) in these overdriven squalls. RICHARD GEHR
5.Don Bikoff - Celestial Explosion (Tompkins Square)
5/16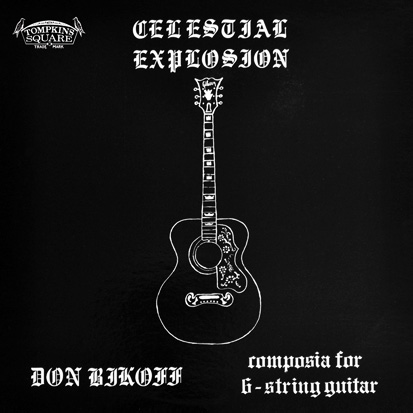 Tompkins Square revives/introduces yet another lost American primitive guitarist with this 1968 release of "composia" by a 21-year-old Long Islander. Pigeonholed as an acolyte of John Fahey, whom he claims ripped off "a number" of his tunes, Bikoff cited "the Japanese koto, Eastern classical music and contemporary blues" as the title track's main influences when he performed it on Ted Mack's Amateur Hour. "The Ellipses of Your Mind" suggests an equally strong Robbie Basho influence, but Bikoff is his own dog with a more pronounced folkie side not unlike, say, Jorma Kaukonen. "Rindler's Metamorphosis" and "The Formentera Moors Are Stomping Tonight" contain subtle effects, but Bikoff's rough-edged picking and strumming, original tunings, and countless impulsive moves brand him as an East Coast original. R.G.
6.Various Artists - Singing at the Ship Inn: Alan Lomax's 1953 Blaxhall Recordings (Global Jukebox)
6/16
Steering clear of the House Un-American Activities Committee, field-recording folklorist Alan Lomax was in the middle of his decade-long grand tour of Europe when he taped this venerable, Sunday-afternoon song session at a public house in East Anglia, England. Film that Lomax shot at the same pub two years later captured the weathered faces, tweedy garb, and dental dilapidation of "the old boys" belting out ale-fueled a cappella verses they'd sung countless times before. Wicketts Richardson, the master of ceremonies, barks out introductions and maintains decorum for the British primitives' stark, heartfelt renderings of historical tunes ("The Bonny Bunch of Roses"), legendary crime accounts ("Three Jolly Sportsmen," "Poaching Song"), and tales of misplaced virginity ("The Nutting Girl," "Young Man From the Country"). Singer Bob Scarce is the local favorite, and Fred Pearce contributes instrumental hornpipes on melodeon. R.G.
7.Gunter Schickert - Samtvogel (Important!)
7/16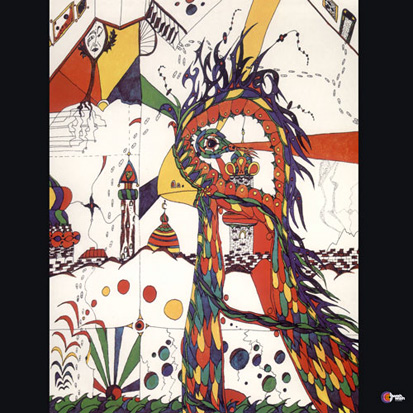 Recorded in 1974, Gunter Schickert's solo-guitar séance Samtvoge (Velvet Bird) suggests how Kraftwerk might have sounded without synthesizers — only much darker. The former free-jazzer meticulously fed his delayed, echoey Fender riffs into three tape recorders. At six minutes, opener "Apricot Brandy" is a mere palate cleanser of panning vocals and wobbly tape speeds compared to the epic loop-a-thons to follow. Schickert sets his controls for the heart of Hades on "Kriegsmaschinen, Fahrt Zur Hölle" ("War Machines, Go to Hell"): 16 minutes of motorik minimalism spiraling to a cosmic climax. "Wald" ("Forest"), on the other hand, settles for a general sense of dread in a thick pizzicato gravy. Samtvogel is the dread kosmische yin to the trance-friendlier yang of Manuel Göttsching's Inventions for Electric Guitar of the same year. R.G.
8.The Mississippi Sheiks - Complete Recorded Works Presented in Chronological Order: Volume 1 February 17 to June 10, 1930 (Third Man)
8/16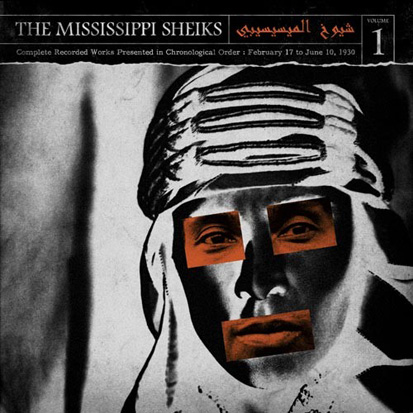 The first of five volumes in Jack White's lofty, immaculately designed, ridiculously named reissue project explores one of the few country blues bands in a genre still obsessed with reasserting the cult of the solo artists. (To wit: White also has multi-volume Charley Patton and Blind Willie McTell projects in the works). The songs of the Shieks are as melancholy and moving as any of their more famous cohorts ("Stop and Listen Blues" is about the funeral of a girlfriend); and they really rock with songs about work that are actually songs about sex ("Driving that Thing," "Cracking Them Things"). But the real draw is the interplay between Walter Vinson's virtuosic, gentle, lighter-than-air guitar patiently battling with the group's violin players — it was 1930 and modern recording equipment made them all as shrill and in-the-red as a Raincoats single. This volume contains their biggest hit, "Sitting on Top of the World," later covered by Howlin' Wolf, Ray Charles, Cream, Bob Dylan, Grateful Dead, and, no duh, Jack White. C.W.
9.Various Artists - Pop Yeh Yeh: Psychedelic Rock from Singapore and Malaysia - 1964-1970 (Sublime Frequencies)
9/16
What, you thought the British Invasion was only an American phenomenon? While the States were busy launching the Monkees and Strawberry Alarm Clock, ecstatic rock bands in Singapore and Malaysia were coming up with their own sunny, trippy amalgams — mainly a mix of Malaysian melodies, early Beatles (especially when they were aping girl groups), and the pipeline-traversing surf riffs we were quickly pushing out to sea for good. This jam-packed, 26-track comp (two 40-page booklets!) is sung entirely in Malay and Bawean, but speaks the universal Anglophile language of "yeah-yeah-yeah" and "la-la-la," with Beatles-style harmony-stacked euphoria (Adnan Othman & the Rythmn Boys), Zombies-style swirl-whirl (the mysterious Nur Azilah & Desa Bersaudera), and Animals-style apocalypse-baiting (the also apparently mysterious Noor Hamzah & Band Mesra). Plus, hard rockers M. Said & Les Remaja have a guitar sound so nasty it makes Steppenwolf's heavy-metal thunder feel like a light drizzle. C.W.
10.Marcos Valle Marcos Valle, Garra, Vento Sul, and Previsão Do Tempo (Light in the Attic)
10/16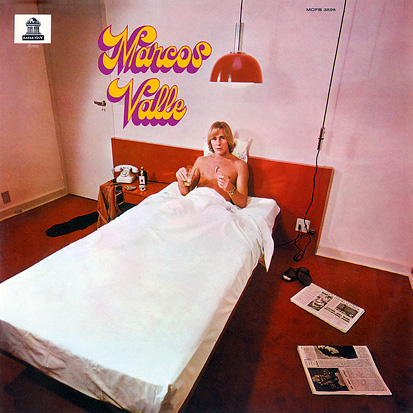 Over four albums, Brazilian singer-composer Marcos Valle created subtly subversive pop music that often favored a samba-baião beat. He sang coded lyrics by brother Paulo Sergio Valle, and they mostly escaped the censorious eyes of the country's unforgiving military dictatorship. Marcos Valle (1970), a.k.a. "The Bedroom Album," contains nifty telenovela themes, an art-rock suite, and a meta-bossa nova classic in "Os Grilos" ("If you want crickets, got 'em / If you want Rio, got it"). 1971's Garra ("Claw") upped the ante with sophisticated political allegories like "Jesus Meu Rei" ("Jesus My King"). In 1972, the brothers Valle ensconced themselves in a hippie beach resort with prog rockers O Terço, emerging two months later with Vento Sul (South Wind), a quiet masterpiece of low-dose psychedelia. Valle completed his four-bagger the following year with Previsão Do Tempo (Weather Forecast) — a double-keyboard, Stevie Wonder-inspired funk tour de force with backing group Azimuth — before eventually fleeing back to America. R.G.
11.Various Artists - Change the Beat: The Celluloid Records Story 1979-1987 (Strut)
11/16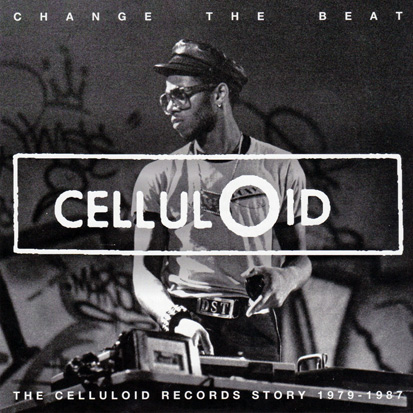 The French record label Celluloid was like Fab 5 Freddy's dream of the hip-hop Bronx colliding with the downtown-gallery, white-hipster universe — but here, it also managed to rope in burning punk-rock London, funky Cameroon, and loft-dwelling NYC freak-jazz. The label is best known for a world-changing hip-hop single or two: most notably, Freddy's own "Change the Beat," which predated Kanye's voicebox fascinations and Francophilia by more than 25 years. But Celluloid was the place where the most daring cultural smash-ups happened in hip-hop's earliest years, be they the perfect beat (Deadline's "Makossa Rock" is 11 minutes of Afrobeat kingpin Manu Dibango, '60s blues-rock icon Paul Butterfield, and "punk-jazz" bass octopus Jaco Pastorius together — and you can breakdance to it) or the occasional imperfect beat (legendary artist Futura 2000 tells the story of graffiti through some pretty clumsy rapping, while his famous backing band fails to live up to the groove of their own "This is Radio Clash").
There's a couple of things missing here, presumably because of issues with samples (D.ST's "Why Is It Fresh?") or estates (Lightnin' Rod and Jimi Hendix's "Doriella Du Fontaine"). But it showcases some lesser-known Celluloid stories that don't get told as much, like their genre-bending approach to African pop, and a selection of feral post-punk that made the Ze roster look like a bunch of latte-sipping fashion plates — see the spastic guitar flagellation of Eugene Chadbourne's Shockabilly, the manic jazz-metal of Fred Frith and Bill Laswell's Massacre, the French hardcore paroxysms of Ferdinand, and even some proto-Primus blurbles from Residents pal Snakefinger. C.W.
12.Lena Hughes - Queen of the Flat-Top Guitar (Tompkins Square)
12/16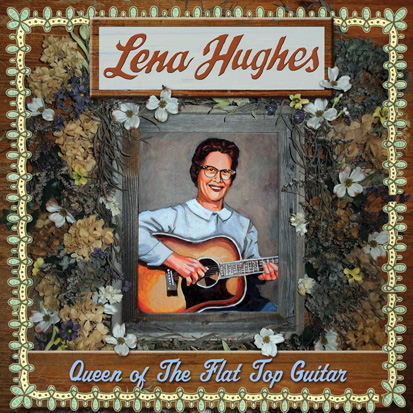 On this chiming, shimmering LP from Missouri guitarist Lena Hughes, she plays the mannerly songs of nearly lost 19th century "parlor music" (the original album cover boasted "Old Time Tunes"), in a style remarkably close to the pastoral worlds of the 1960s folk revival, which was bursting loose when these songs were recorded. Its 11 two-minute gems are musically tender but heavily finger-picked, as gentle as a music box but powerful enough for a slow dance, and always gleaming with an open-tuned warmth. C.W.
13.Iannis Xenakis - GRM Works 1957-1962 (Recollection GRM)
13/16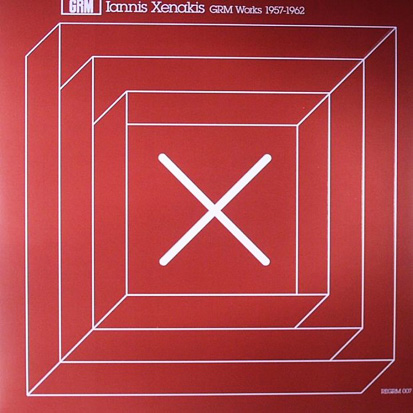 The overwhelming, expansive, early electroacoustic concoctions that led to Iannis Xenakis' falling out with Pierre Schaeffer, director of the Groupe de Recherches Musicales (GRM), the French hotbed of musique concrète. This album consists of two shorter and two longer works, ranging from "Concret PH," three minutes of shattered crystalline insects derived from burning charcoal's snap-crackle-pop; to the 22-minute, four-channel, eight-speaker masterpiece "Bohor." Schaeffer described the latter as "an enormous burst of explosions, an offensive accumulation of lancet jabs to the ear at maximum volume level." And, yes, the composer's increasingly mutated arrangement of Laotian mouth organ, piano, Byzantine song, and Iraqui and Indian bracelets — which, combined, lead to the increasingly disturbing impression of being inside a giant maddening bell — is precisely that devastating. Bowed cardboard gives rise to unnerving solar winds in the film score "Orient-Occident," while "Diamorphoses" boasts earthquakes, jets, bells, wind, clocks, and the ionosophere as source material. R.G.
14.Swamp Dogg - Total Destruction to Your Mind and Rat On! (Alive Natural Sound)
14/16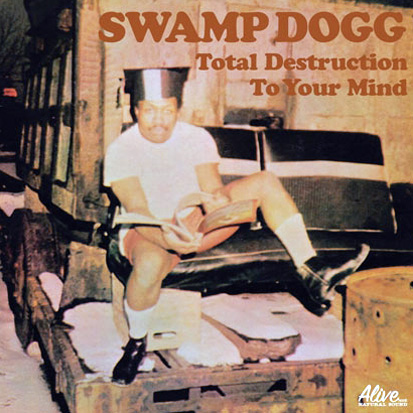 Total Destruction of Your Mind, hailed as some "real gritty shit" by music critic Kid Rock in our revealing profile of its creator, Jerry "Swamp Dogg" Williams, is the Freak Out! of progressive funk. Reissued with its equally quirky follow-up, Rat On! (of rat-wrangling cover fame), Swamp's 1970 debut combines sardonic soul sociology (has any songwriter gotten more out of custody issues than Swamp does in "The Baby Is Mine" and "Mama's Baby, Daddy's Maybe?") with superfine arrangements knocked out of the park by the Muscle Shoals Rhythm Section. Swamp himself was a triple threat — masterful gospel-doo-wop piano, Brill Building songwriting skills, and coruscatingly rendered lyrics ("Friendship's like acid / It bur-ur-ur-urns as it slides away"). He also pioneered a sort of African-American country protest music in tracks like "Remember, I Said Tomorrow" and "God Bless America For What." R.G.
15.The Red Rippers - Over There…and Over Here (Paradise of Bachelors)
15/16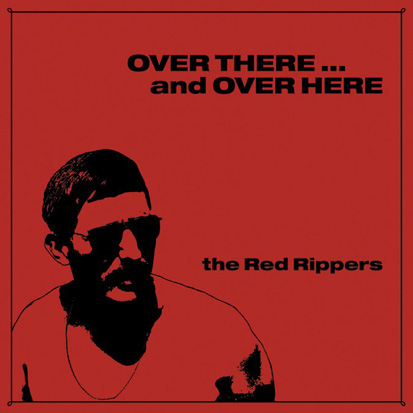 Released the same year as Talking Heads' Stop Making Sense, here's a chilling reminder that "Life During Wartime" was performed by art-school hipsters too old to get drafted. Lt. Edwin Bankston's lone album, 1983's Over There… and Over Here, is the true combat rock — nine haunting ballads cobbled together from the battle-scarred stories and true-life experiences of his fellow Vietnam veterans. Bankston was stationed in the Gulf of Tonkin in the final years of the war and was flying fighter jets soon after. While he never saw active combat, the war and its aftermath left Bankston both disillusioned and inspired.
Bankston's croak doesn't exactly have the range of an Oak Ridge Boy, and his pick-up band was an uncredited gang of glossy Florida session dudes, resulting in an evocative mix of unpolished country-rock and hyper-polished new-wave production — think an exhausted Waylon Jennings wandering into a studio with the Tubes. Dubbed "too real for the big record companies" in his Soldier of Fortune magazine advert, tracks like "Body Bag," "The Dark and Bloody Road," and "Over the Edge" offer the starkest realities this side of gangsta rap ("Been down in Vietnam 180 days / He's been down in Vietnam burning babies for his pay"). He damns Uncle Sam for turning his back when they returned ("Who Remembers"), and often conjures pure, unfiltered turmoil through rock chaos (the chorus of "Firefight" is the J. Geils-style chant, "Here you are and death is all around you") or haunting iciness (closer "Over the Edge" could be a Meat Puppets song). C.W.
16.Stark Reality - Acting, Thinking, Feeling: The Complete Works 1968-1978 (Now Again)
16/16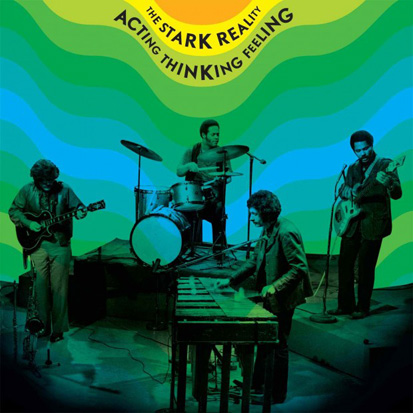 Alternate title: Schoolhouse Skullfuck. When the son of iconic American songwriter Hoagy Carmichael asked vibraphonist Monty Stark to arrange his father's '50s kiddie songs for an educational TV show, he couldn't have imagined anything close to 1970's brilliant The Stark Reality Discovers Hoagy Carmichael's Music Shop, a demented jazz-funk-psychedelia-for-kids odyssey. "Thirty Days Hath September" and "Rocket Ship" begin with deceptively innocent vocals but mutate quickly into stony weirdness, thanks in large part to the fuzzy wah-wah lilt of a young, inspired guitarist John Abercrombie. And, at 12 minutes, "All You Need to Make Music" is a bomb-making blueprint for future funkateers, as samplers Madlib, Black Eyed Peas, and Cut Chemist would attest. Disc three's unreleased bounty of Stark originals includes the raw afro-jazz of "Prelude to Say Brother" and the be-here-now title suite. Stark's electronically distorted vibes — imagine Konono No. 1 blowing jazz changes — is the greasy, groovy glue keeping it all together. A vertiginous step into futurities past. R.G.