40 Must-See Acts at SXSW 2013
Austin's annual bacchanal of bands, BBQ, and business cards, SXSW, is almost upon us! If you're lucky enough to stumble through its crowded streets this year, you won't be able to miss names big (Justin Timberlake will be enjoying a Frito Pie in his suit and tie) and small (given the current Internet buzz, Waxahatchee is going to be crowned Queen of Austin and thrown a parade). Here is SPIN's guide to 40 things not to miss if you have a laminate or are really adept at scamming your way on to guest lists. And for the lowdown on SPIN's own Austin events, click here! We've got Kendrick Lamar, CHVRCHES, and more essential acts playing on our own stages.
1. 40 Must-See Acts at SXSW 2013
1/41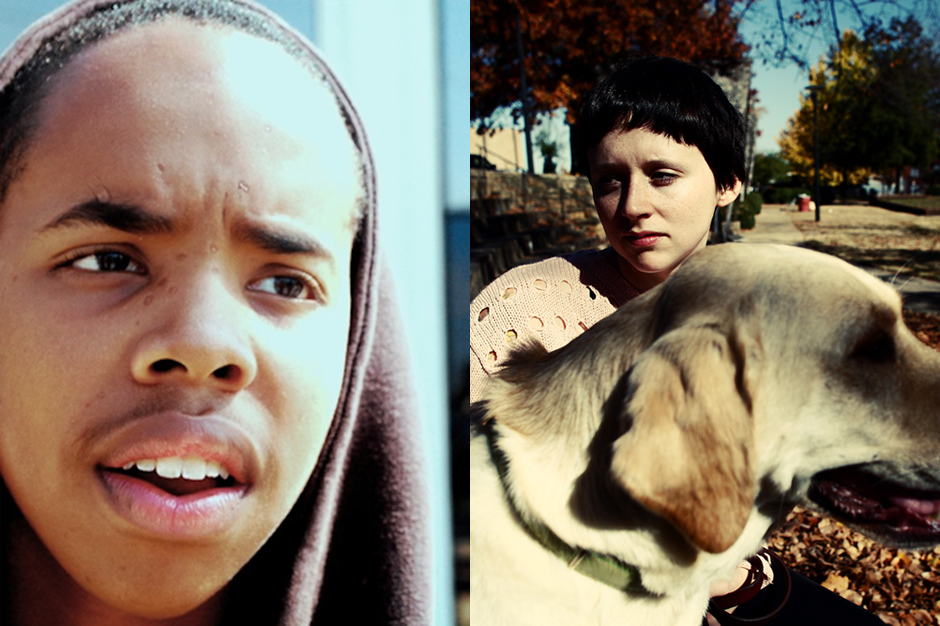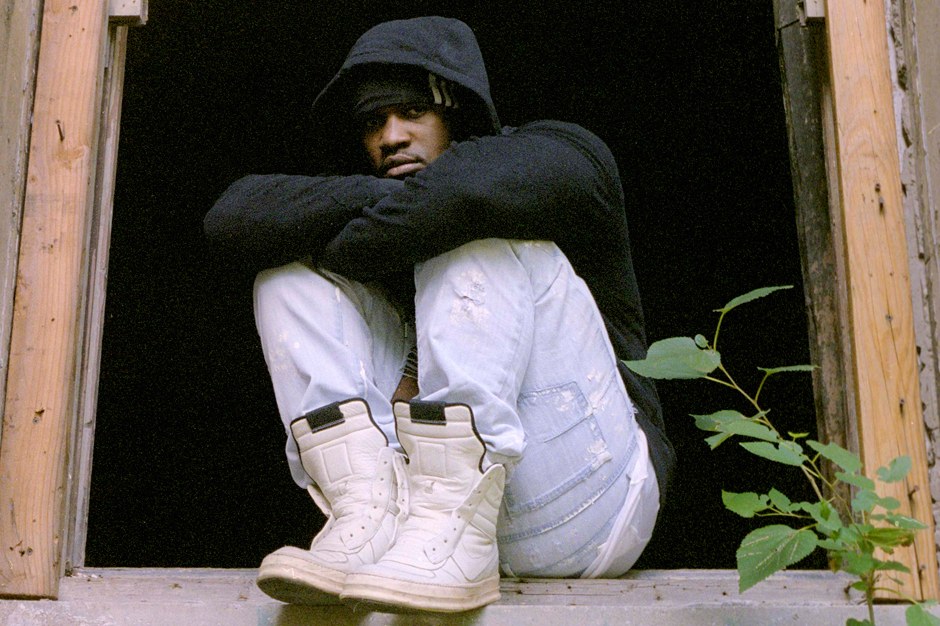 The Skinny: The next member of the A$AP Mob who's set to blow, Ferg possesses the avant-garde gangsta appeal of Harlem forebearer Cam'ron packaged for a post-Rocky rap game where Houston and high-fashion are equally essential influences.
Why You Should Care: Ferg has been judicious with his solo material, building hype off only a couple of singles, "Work" and "Persian Wine," and his planned first mixtape, Trap Lord. He's still twisting and pulling his music while he looks for the right shape, and with this guy, the process is just as enrapturing as the results. JORDAN SARGENT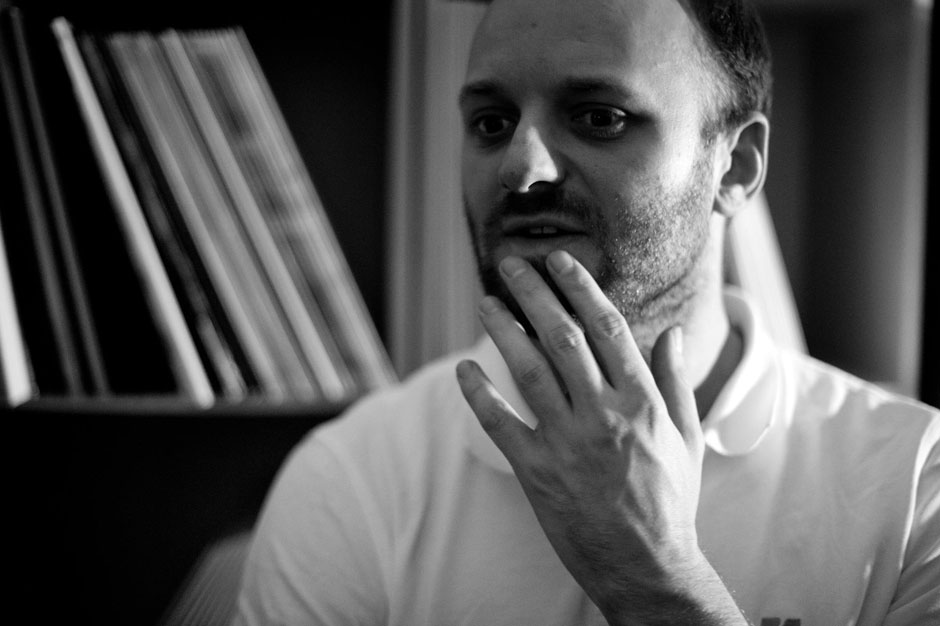 The Skinny: The veteran English producer recorded for a decade before arriving on the sound that's now earning him a fearsome rep — a hypnotic, dubbed-out, darkly ambient techno throb that brings with it a bone-rattling windchill.
Why You Should Care: The tracks on Stott's critically beloved 2012 LP Luxury Problems are meant to impact listeners with physical force, so they translate adeptly to the live setting. J.S.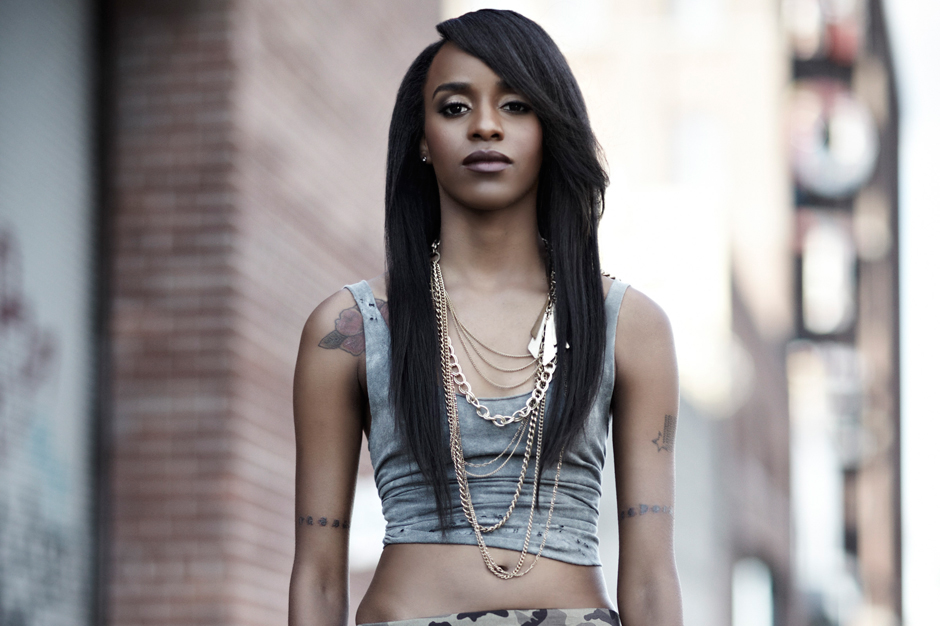 The Skinny: The Detroit-raised, Virginia-based, 22-year-old rapper and recent Twitter nemesis of Azealia Banks directly styles herself after Aaliyah. But musically, she recalls both Lauryn Hill and Drake, with Eminem-esque openness about her fucked-up past (even covering Em's "Cleaning Out My Closet"), that's nothing short of lacerating.
Why You Should Care: Her major-label debut for Universal Republic is slated for this year, and during SXSW, she'll hopefully hint where her malleable sound is headed. J.S.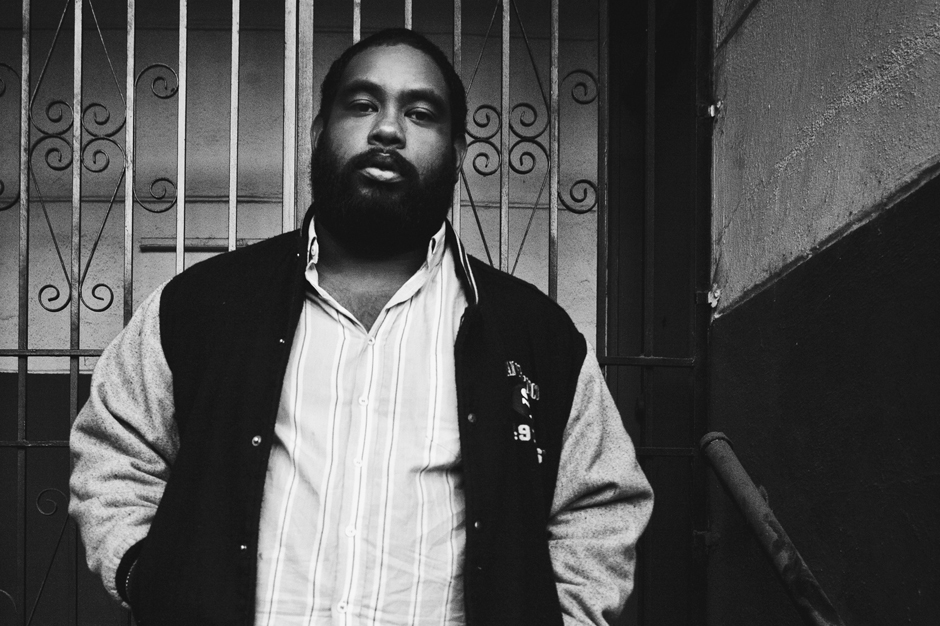 The Skinny: The new Greedhead signee openly courts Biggie comparisons, and his booming voice does give off whiffs of Big Poppa's brash, booming declarations. But the San Jose rapper's music is really an art-damaged take on hi-fi 90s party rap, with a deliriously hedonistic bent: "White lady in my nose / Interracial date."
Why You Should Care: New mixtape In Dark Denim is his finest, most affecting yet, and Antwon's best cuts are tailored specifically for raucous shows. J.S.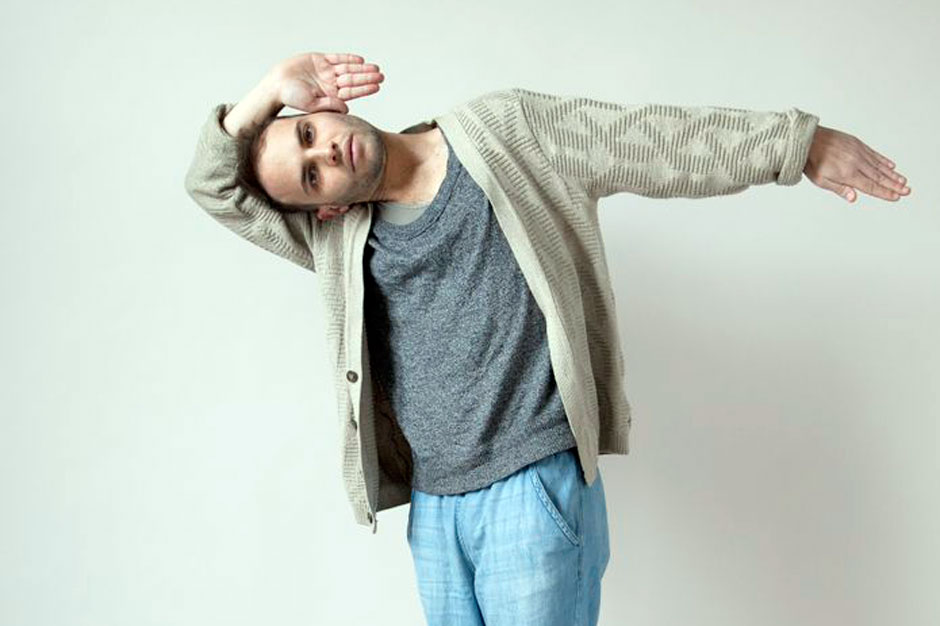 The Skinny: There's strength in the fragility of R&B singer Arthur Ashin — better known as Autre Ne Veut (French for "I Want No Other") — whose quavering anthems nonetheless scrape great heights. The ex-college roommate of Oneohtrix Point Never's Daniel Lopatin, Ashin makes his beats sputter and glitch, but his best songs clearly aim for blown-out, stadium balladry. He even called a track "I Wanna Dance With Somebody."
Why You Should Care: It's easy to float numbly through SXSW, but this is where feelings will be felt. J.S.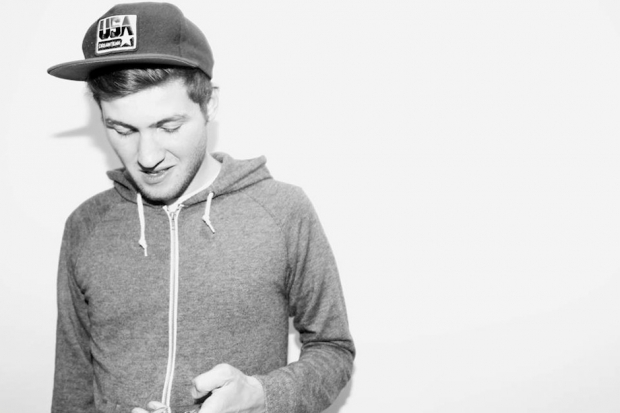 The Skinny: This guy.
Why You Should Care: There's more to Brooklyn "trap rave" producer Baauer than just "Harlem Shake" (he's also collaborated with Just Blaze on the track "Higher"), but his set will also provide an opportunity to see exactly how bonkers people go when he drops his big tune. J.S.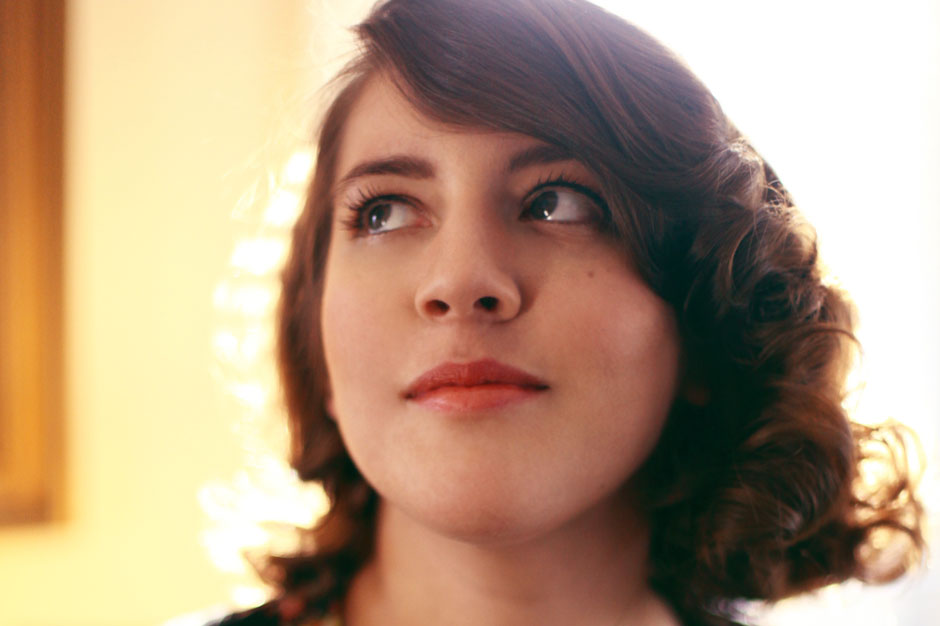 The Skinny: ATO Records is surely hoping for some of Alabama Shakes' Americana gold dust to rub off on Caitlin Rose in Austin. The Nashville-based singer-songwriter is a more subtle, enchanting talent than her labelmates, as she lends her charming, Zooey-esque croon to tartly classicist arrangements and sneakily clever lyrics.
Why You Should Care: Rose's The Stand-In, her second LP, shows the 25-year-old already fringing her music with welcoming pop melodies. She'll be hoping to build on any SXSW momentum by taking her story-songs on the road for an April tour. DAVID MARCHESE
9. Chance the Rapper
9/41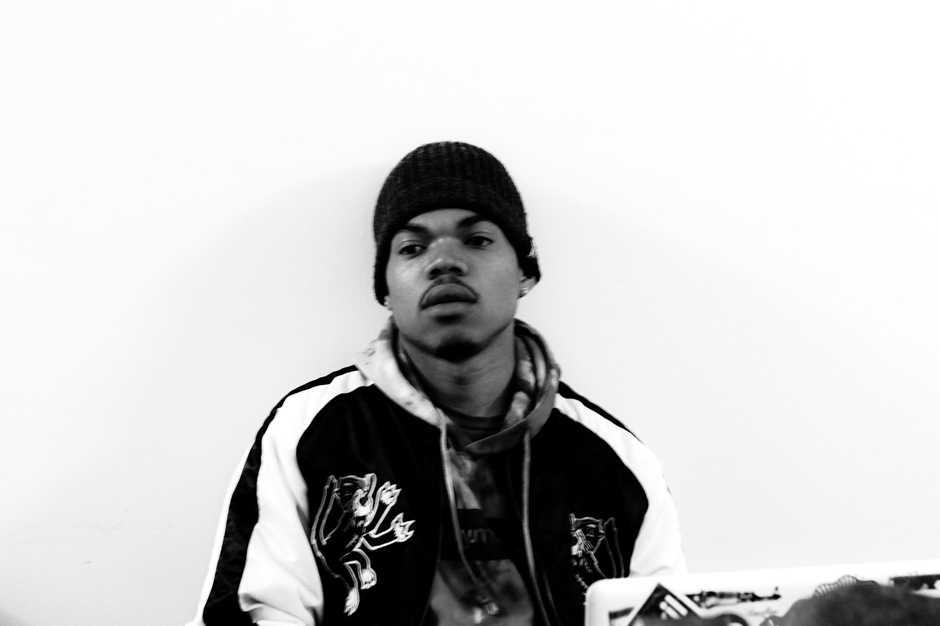 The Skinny: Chance is the next phenomenon out of Chicago, but his music swings the pendulum away from Chief Keef. Instead, his blend of wandering introspection, street smarts, and idiosyncratic diction give him a decidedly Kendrick-esque bent.
Why You Should Care: SXSW coincides with the release of Chance's new mixtape Acid Rap, which has a shot to be one of the year's breakout releases. J.S.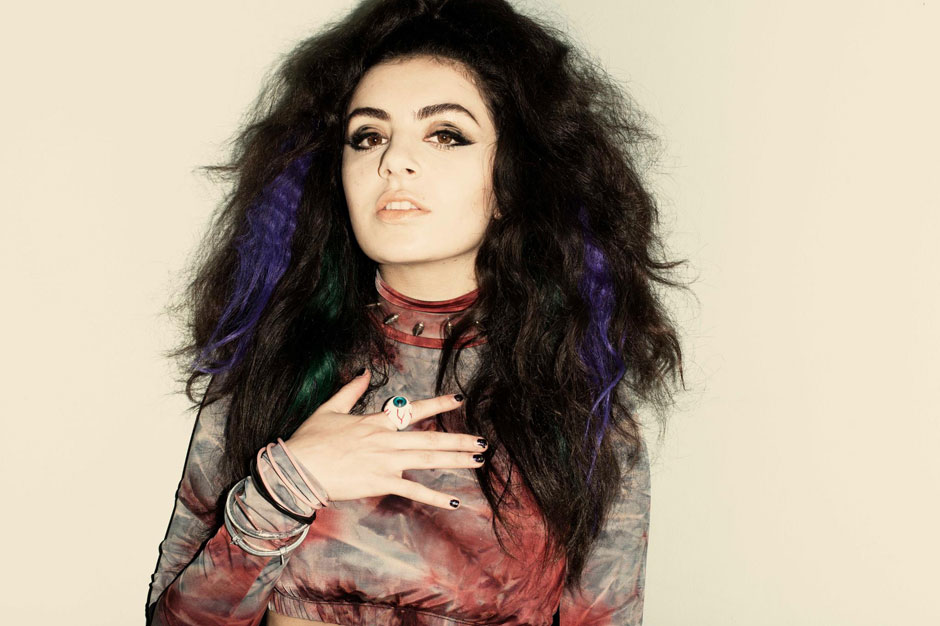 The Skinny: The English singer makes theatrical, beat-savvy goth-pop on a small scale, which doesn't mean she won't bubble up: she wrote and appeared on Icona Pop's breakthrough hit, "I Love It," in addition to opening for Coldplay.
Why You Should Care: Having already shown the ability to break into mainstream pop, making that move under her own name is only a few steps away, perhaps with this April's release of her debut album True Romance. J.S.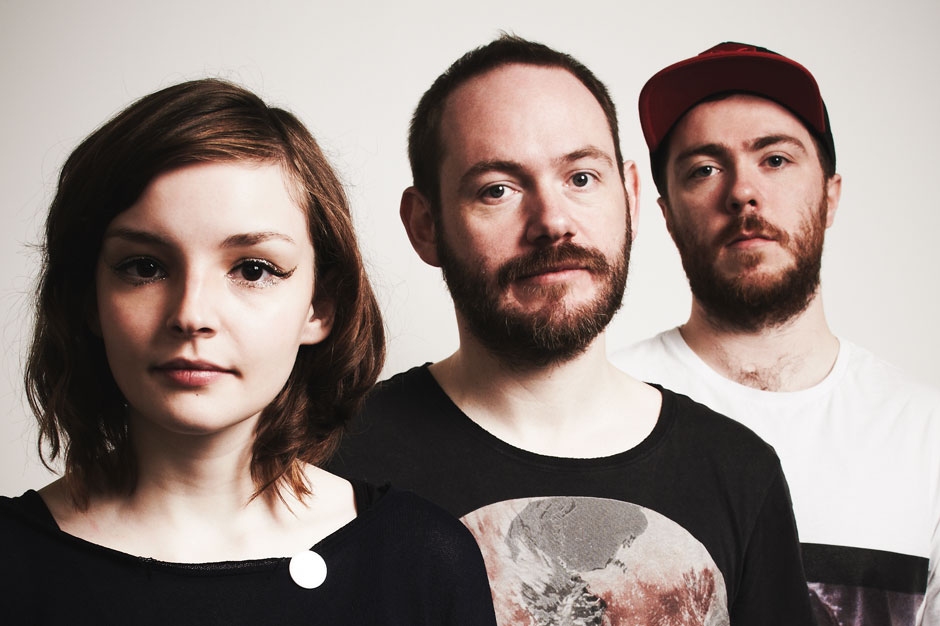 The Skinny: These Glaswegian tyrols have already stirred U.K. hearts with their glistening dream-pop. Singer Lauren Mayberry's pure, fragile keen and the band's blend of drum-machine thrum and synth swoon, particularly on "The Mother We Share," update the sound of fellow Scots Cocteau Twins.
Why You Should Care: The band, who are playing SPIN's party at Stubb's, will release their debut EP, Recover, on March 26. They're also bringing their dramatic whoosh to Los Angeles, San Francisco, and Manhattan in in advance of a full-length album, due later this year. D.M.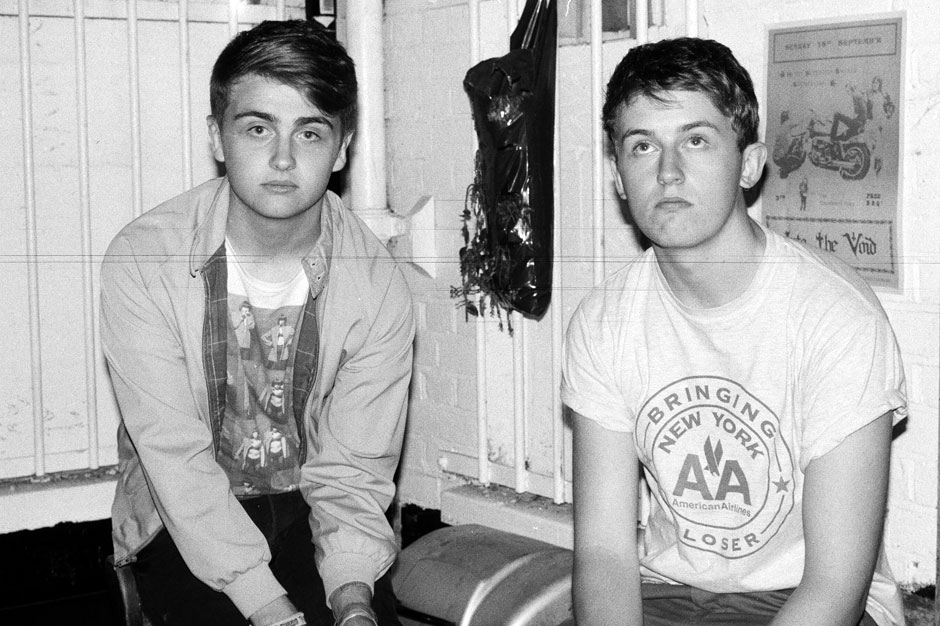 The Skinny: The college-aged brothers in Disclosure have parlayed their revivalist 2-step into the kind of pop success that London club music has seldom seen since the heyday of U.K. garage. After nearly grazing the U.K. Top 10 with the dreamy, shuffling "Latch," featuring Sam Smith, they nailed the No. 2 in the country's pop charts with "White Noise," a springy, instantly appealing deep-house anthem featuring AlunaGeorge. In just one month, it's racked up more than one million plays on SoundCloud.
Why You Should Care: Despite their relative youth, Disclosure have a solid grip on the bumpingest and flexingest of turn-of-the-millennium club music, and a keen sense for contemporary bass in all its flavors; they mix 'em up with aplomb. PHILIP SHERBURNE
13. Earl Sweatshirt
13/41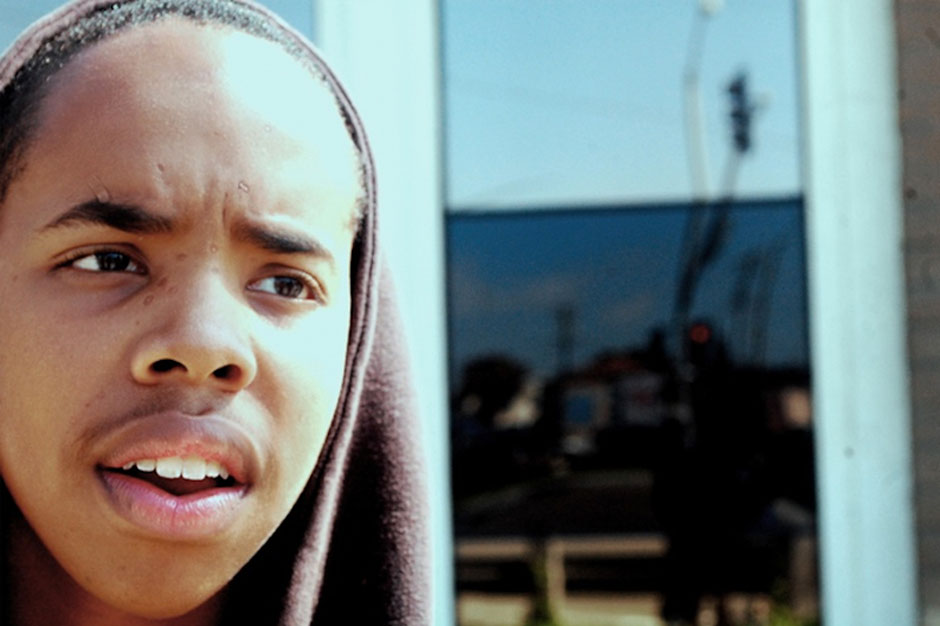 The Skinny: The prodigious 19-year-old was at the forefront of Odd Future Wolf Gang's shock-rap, but after his reform-school exile, he's restarting his career featuring less misanthropy and more cracked-open self-examination.
Why You Should Care: Earl was always the most naturally talented rapper in the Odd Future crew, and due to the groundwork laid by Tyler, the Creator, he's set up to fulfill his promise. J.S.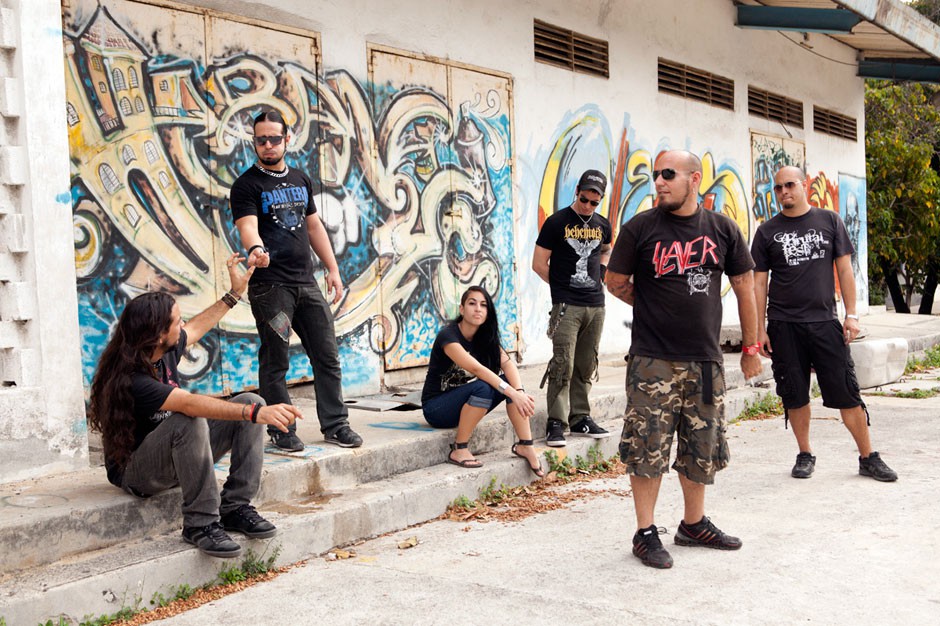 The Skinny: A lot of bands undoubtedly are undoubtedly traveling a hard road to SXSW, but it's likely that none had to traverse the geopolitical morass facing Escape. The Cuban thrash-metal outfit relied on the help of the Unblock the Rock campaign to overcome the legal hurdles impeding any of the embargoed island's bands from playing in the U.S.
Why You Should Care: As part of an intense Cuban metal scene profiled by SPIN's David Peisner, the band is more than just a cause. Their debut, La Hora de la Verdad, is a gut-punch of squalling guitars and guttural vocals that inspires in any language. D.M.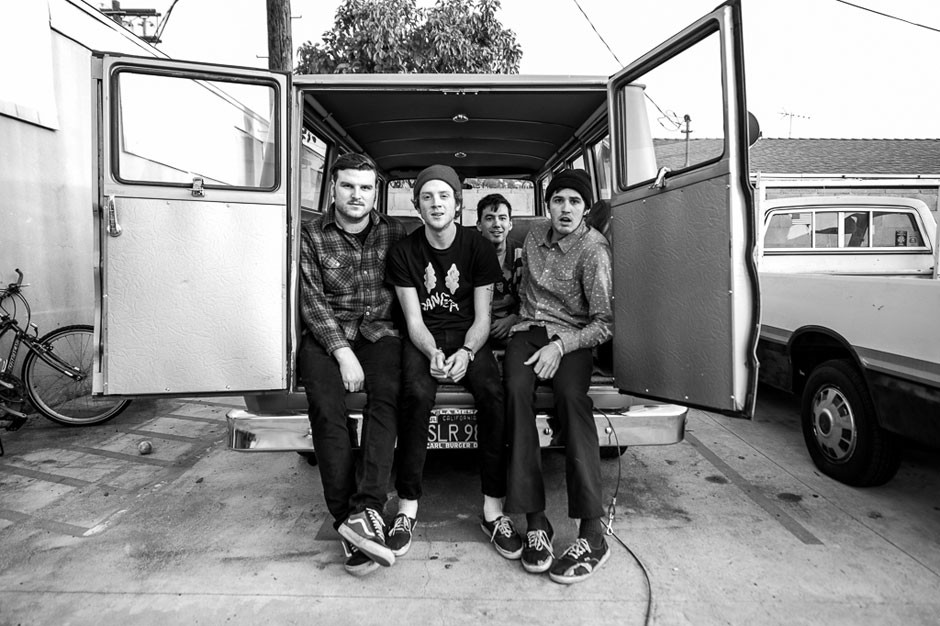 The Skinny: These stoked-and-not-so-broke-anymore pop-punks are the latest in a distinguished line of beer-blasted Cali purveyors of fast, stoned, and sublimely stoopid rants about life's basics: "Paycheck," "Whore," "Cocaine."
Why You Should Care: Because you'll be drunk, and so will they. More taxis, please. CHARLES AARON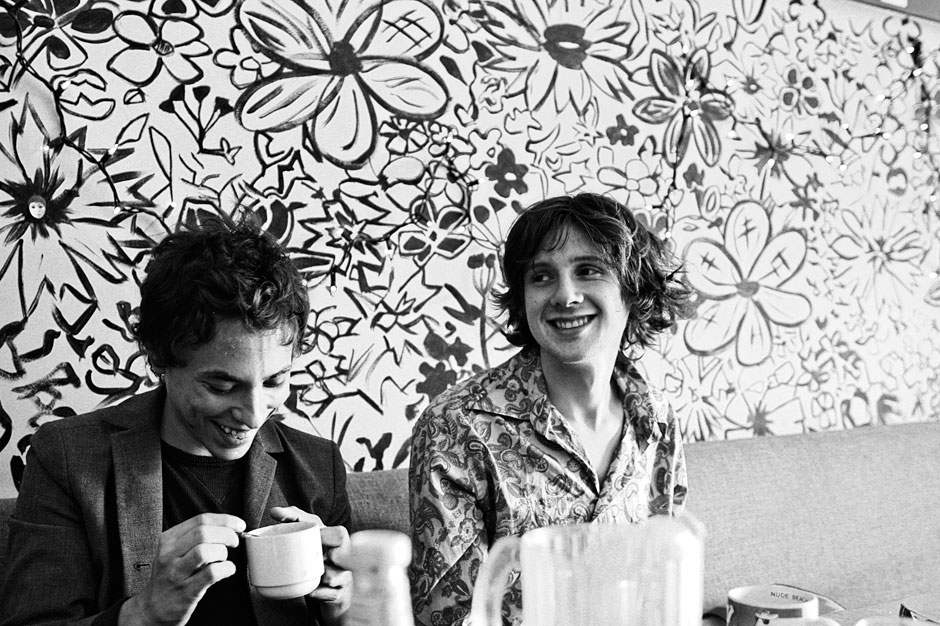 The Skinny: This youthful Los Angeles duo are full of grandiose, soul-stirring homages to David Bowie, Ray Davies, Lou Reed, et al., and their balls-out vocalizing drags heart-rending emotion in and out of ironic quotes. Their debut album, We Are the 21st Century Ambassadors of Peace & Magic, produced by baroque-pop craftsman Richard Swift, could be the bastard, synth-rock child of Redd Kross' Teen Babes from Monsanto.
Why You Should Care: You'll laugh, you'll cry, you'll boogie on, reggae woman. Text your friends which classic rock-and-soul chestnut the boys are nodding to any particular time! C.A.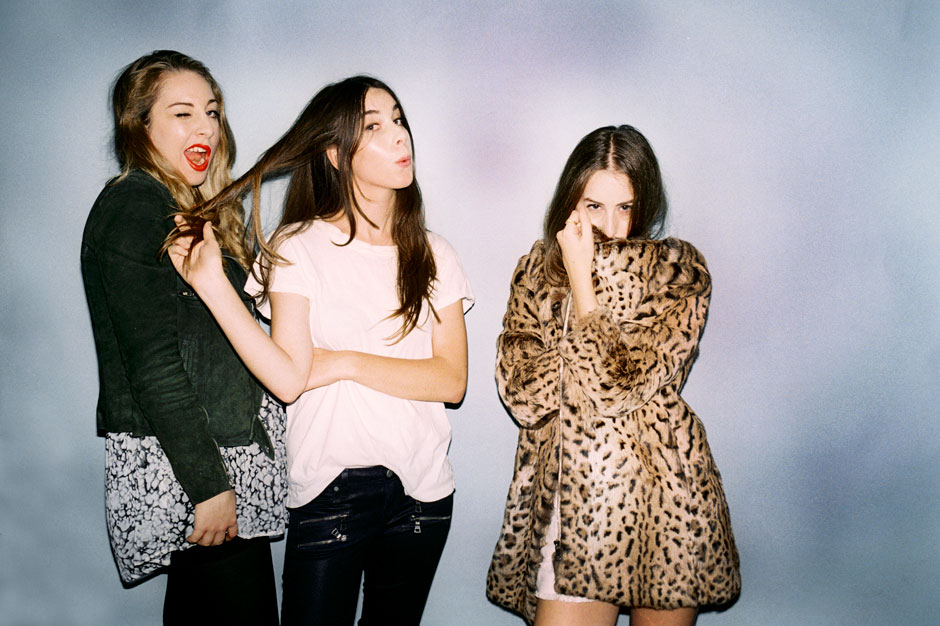 The Skinny: Three sisters from Los Angeles whose spindly guitars and feathery voices emanate '80s pop. But their songwriting, harmonizing, sproingy bass lines, and goofy dancing suggest a relatively deep love of R&B, specifically '90s girl groups. They are millennials, after all.
Why You Should Care: Their 2012 EP Forever and single "Don't Save Me" are as good as they are on-trend, and promise an agreeable, if not outright thrilling, breakout band. J.S.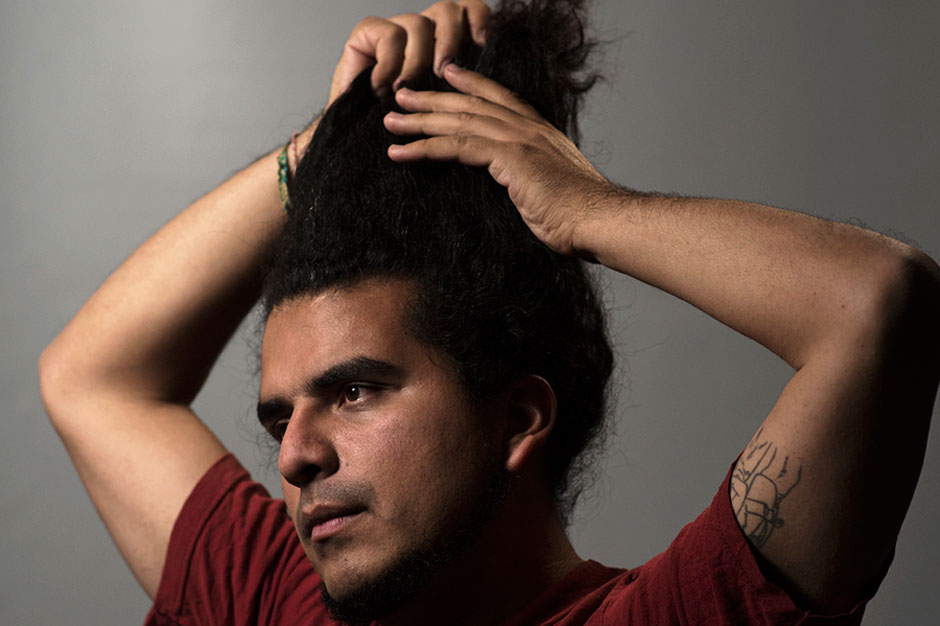 The Skinny: Helado Negro is Roberto Lange, a Brooklyn electro-pop producer whose roots in South Florida and Savannah, Georgia, manifest themselves in his music's balmy, sun-dappled atmospheres. His latest album, Invisible Life, offers a kind of spongy funk concrète in the tradition of Brian Eno and David Byrne's My Life in the Bush of Ghosts, with tropical rhythms and sublimated reggae bubbling underneath drum-machine crunch and hazy layers of synthesizer. Alternating between English and Spanish, his own voice is his strongest instrument, doubled across the octaves in a way that suggests the interplay of light and shadow.
Why You Should Care: Helado Negro's records are all about studio magic, but he's got his live set down pat. Armed with a microphone and a table full of electronic gizmos (and sometimes assisted by a collaborator or two), he's capable of a remarkably rich, hypnotic sound. P.S.
19. Iamsu! & The HBK Gang
19/41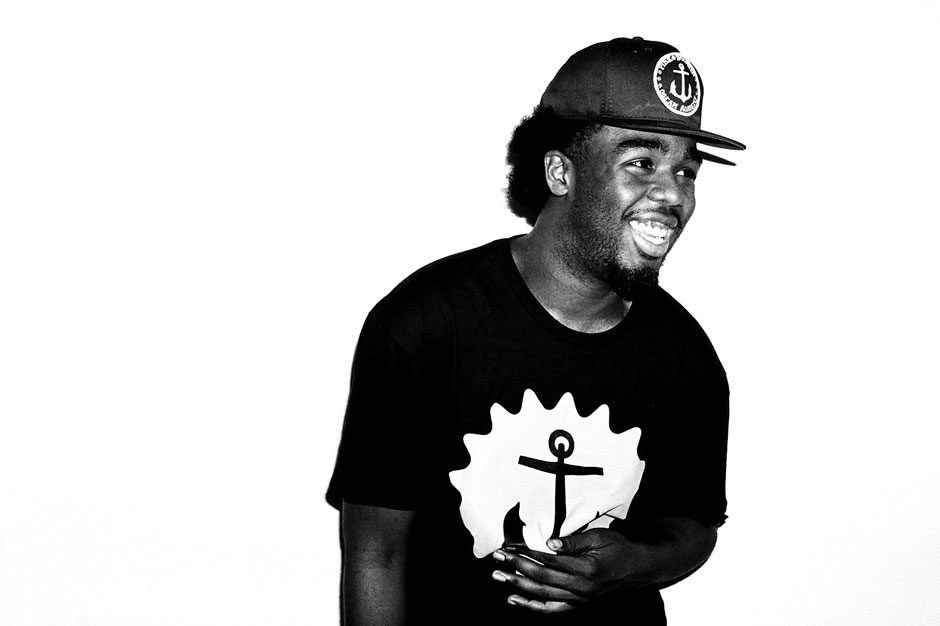 The Skinny: With absurdist hooks and spare beats, expressive West coast "ratchet music" enthusiasts Iamsu! and the Heart Break Kids Gang push "Rack City"-like minimalism into more melodic and inviting territory, Iamsu! is best known for Loverance's "Up!" and his recent mixtapes Kilt! and Million Dollar Afro with fellow ratchet purveyor Problem.
Why You Should Care: Now that "trap" has been fully mainstreamed by way of EDM, you'd be wise to be there to welcome the arrival of ratchet's still-bubbling stars. BRANDON SODERBERG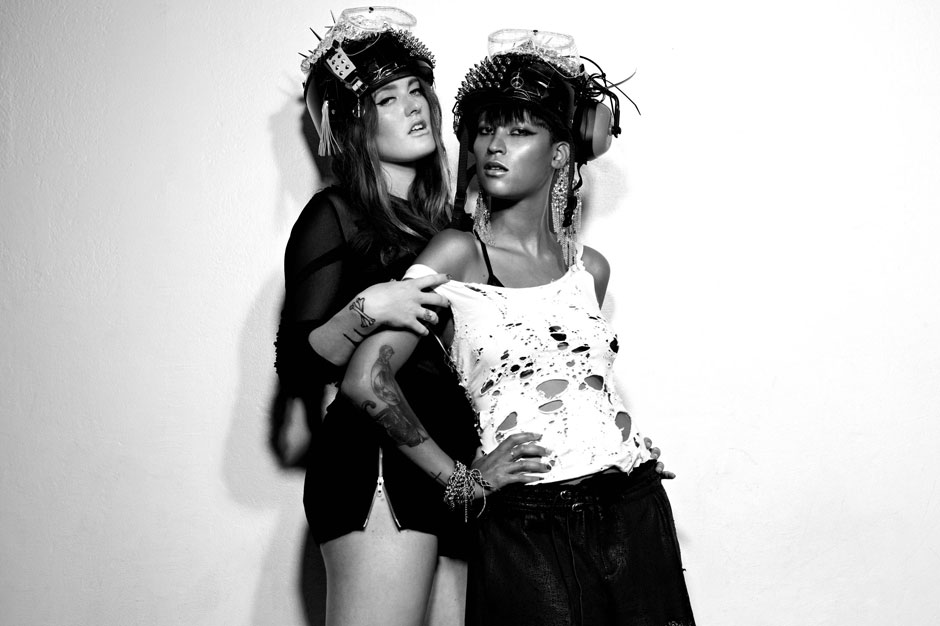 The Skinny: A chance meeting at a party between this duo's Aino Jawo and Caroline Hjelt led to the formation of Icona Pop, whose relentlessly bright synth-pop has dazzled Europe, mostly due to its resurrection of Girls Aloud's high-spirited sound.
Why You Should Care: To watch crowd after crowd reenact the scene in Girls where Hannah snorts coke and loses herself in the group's international smash "I Love It." J.S.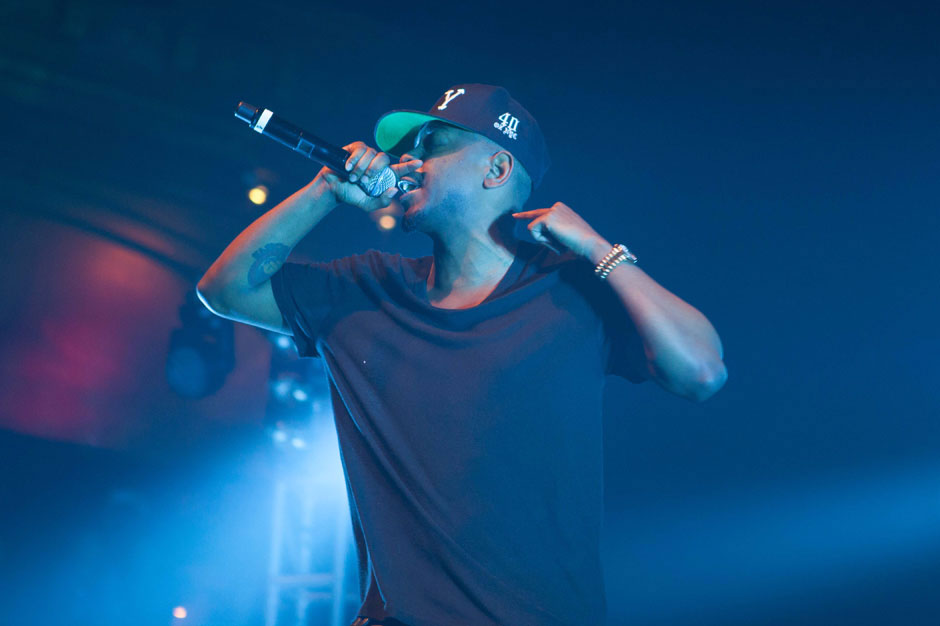 The Skinny: Just more than a year ago, Lamar showed up with plenty of co-signs and a very good but, at times, overly busy mixtape called Section.80. There are worse things to be than a rapper with too many ideas, though. On good kid, m.A.A.d city, he morphed into an arty, nuanced MC and a savvy radio rapper, all at once. It's his time.
Why You Should Care: Witness last year's SXSW next big thing returning as one of the best doing it right now. Simple as that. B.S.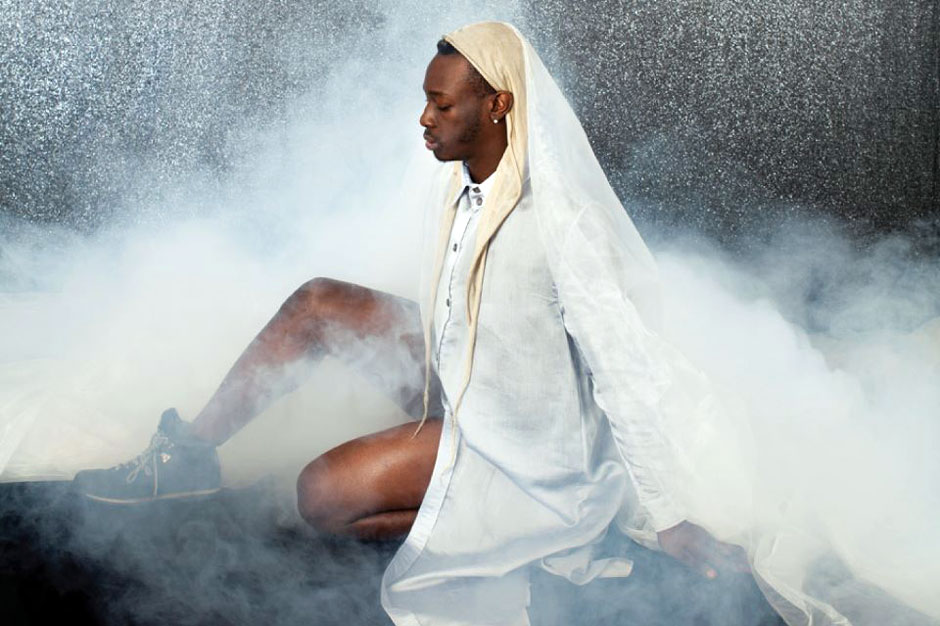 The Skinny: Japanese animation-obsessed, avant-garde, out-of-the-closet rapper and occasional spaced-out #seapunk beatmaker. His 2012 mixtape Dark York resulted in the Pokemon-masked beefcake video for should've-been-a-hit horn banger "Wut," and the follow-up, Fly Zone, presented a more restrained, lyrical Le1f.
Why You Should Care: On record, Le1f's songs are chaotic, sci-fi whirls of sound, his voice but one part of the mix; live, he proves himself to be one of the most limber MCs working. B.S.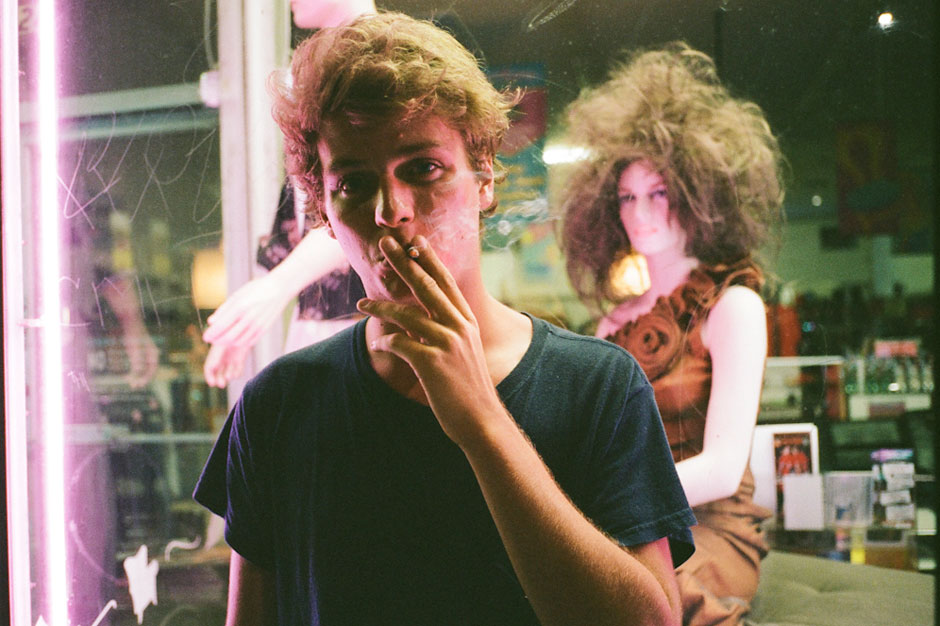 The Skinny: Also known for his cassette recordings under the Makeout Videotape moniker (with drummer Alex Calder), this Montreal-based, Elvis-worshipping, multi-instrumentalist and multimedia artist has enjoyed greater exposure in the wake of last year's 2, a debut full-length of skewed, nocturnal guitar-pop that featured some of his strongest songwriting yet.
Why You Should Care: DeMarco's live performances are notoriously wacky, oddly seductive, sometimes nude, and not to be missed. DAVID BEVAN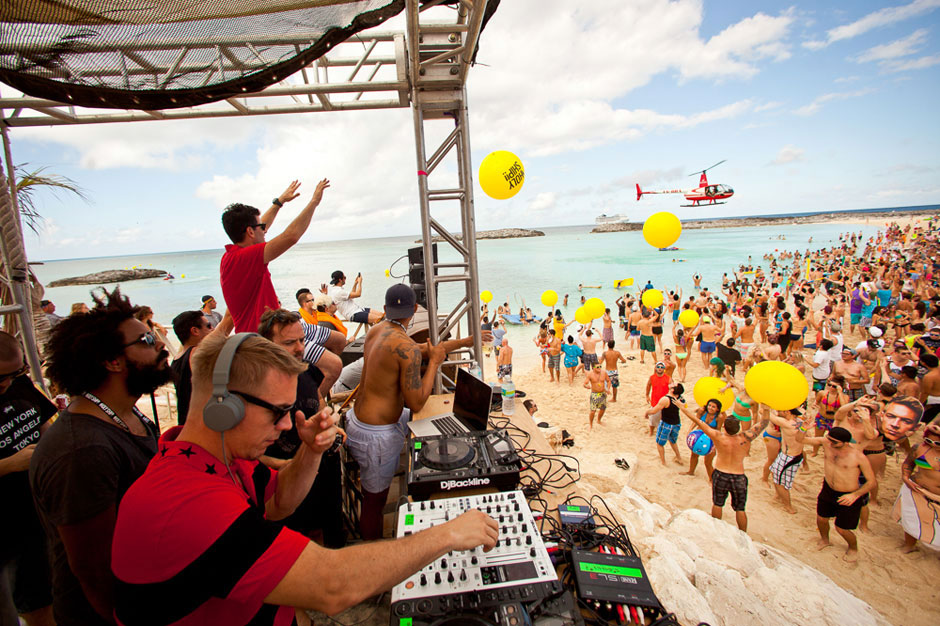 The Skinny: Major Lazer's concept was loose to begin with — a cartoon one-armed Jamaican commando fronting Diplo and Switch's fast-and-loose experiments in contemporary dancehall. Since Switch's departure, it's become Diplo's excuse to do what he does best: Roping together a motley crew of collaborators (Amber Coffman, Flux Pavilion, Bruno Mars, Wyclef, Ezra Koening), tearing up the rule book, and twerking caution to the wind.
Why You Should Care: Major Lazer may keep pushing back the release date for its new album, Free the Universe — originally slated for November, then February, it's now promised in mid-April — but who cares about street dates? Their totally over-the-top ragga/dubstep/trapstravaganza of a stage show (with dancers! guests! and Harry Belafonte singalongs!) is the living, breathing heart of the project. Where else you gonna hear "Pon de Floor" and "Graceland" in the same set? P.S.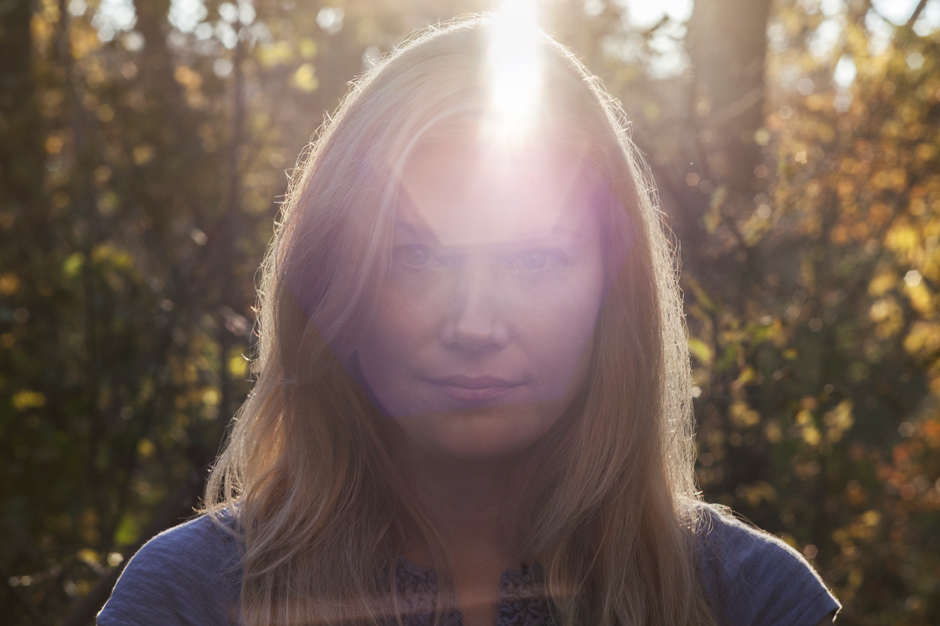 The Skinny: The pinballing, sometimes polarizing New York guitar goddess is preparing for the release of her fourth full-length, the brilliantly titled Chronicles of Marnia, her most accessible (and arguably strongest) outing to date by a considerable margin. Oneida's Kid Millions features prominently on drums.
Why You Should Care: No longer writing, recording, and touring with longtime drummer/collaborator Zach Hill (now one half of Death Grips), Stern's live set will likely feature streamlined arrangements that favor her (underrated) songwriting over finger-tapping pyrotechnics. D.B.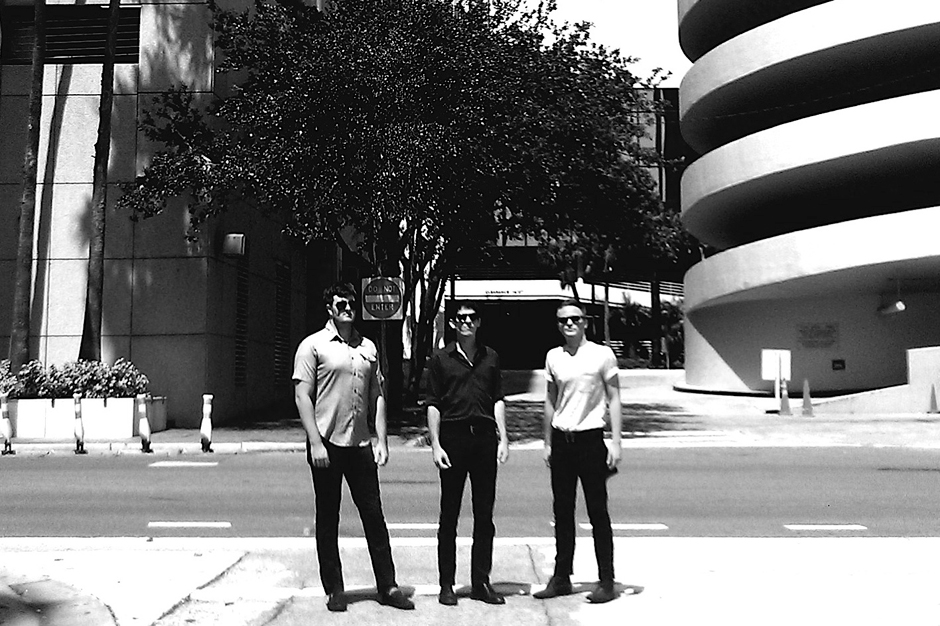 The Skinny: After the success of last year's floridly dramatic Children of Desire album, this much-ballyhooed, former hardcore, currently noise-pop outfit comes to Austin with momentum to maintain. Nearly every major independent label is making it their priority to sign the Tampa band.
Why You Should Care: Their Totale Nite EP — a classical- and jazz-informed follow-up that frontman Carson Cox told SPIN was "a smoke-weed kind of record" — is due March 19, just days after SXSW. D.B.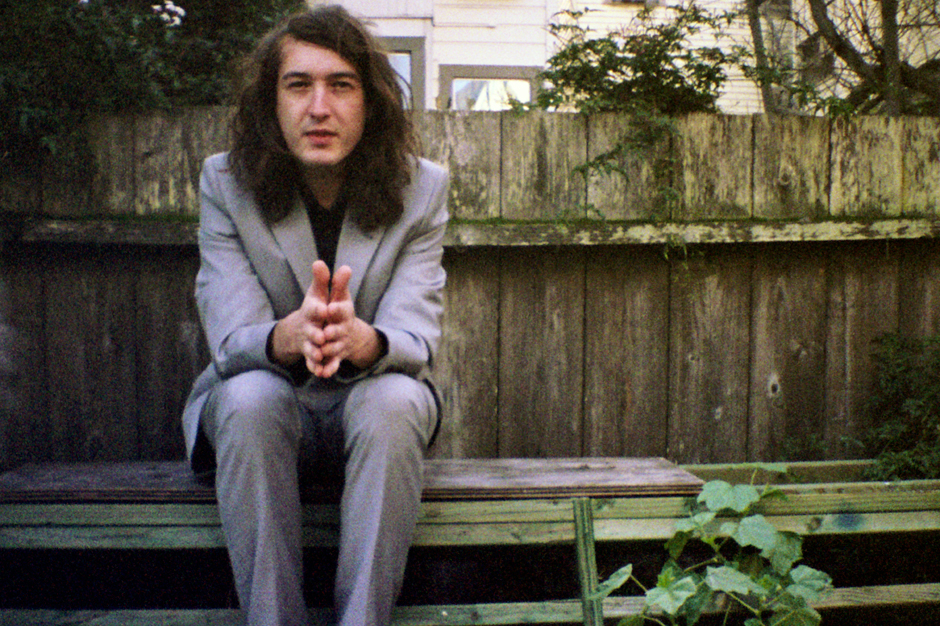 The Skinny: Longtime partner-in-crime of San Francisco garage-rock demon Ty Segall (going back to their high school punk band Epsilons, alongside fellow collaborator Charlie Mootheart), Cronin is a gifted songwriter and frontman in his own right. He's opted most recently to deviate completely from the manic, devil-horned output of his friends.
Why You Should Care: After a stellar, self-titled 2011 debut in 2011, Cronin is preparing for the release of his Merge debut, MCII, a thoughtfully arranged slab of shimmering, high-grade California power-pop. D.B.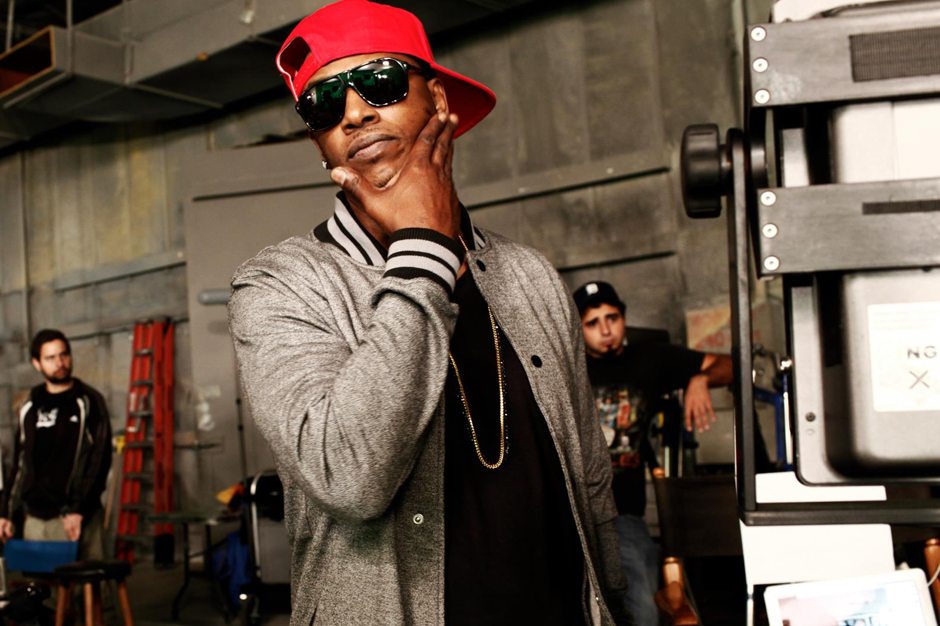 The Skinny: The wildly inventive New Orleans rapper is trying to rediscover his footing in the marketplace after serving six years in prison for sexual battery and extortion. His comeback single "Original" was a dud, but on the end-of-year leak "Hit Me," he caught the spirit of James Brown and let his imagination fly free.
Why You Should Care: No one is coming to SXSW armed with songs better than "Shake Ya Ass," "Danger (Been So Long)," and "Bouncin' Back (Bumpin' Me Against the Wall)." J.S.
29. Nick Cave & The Bad Seeds
29/41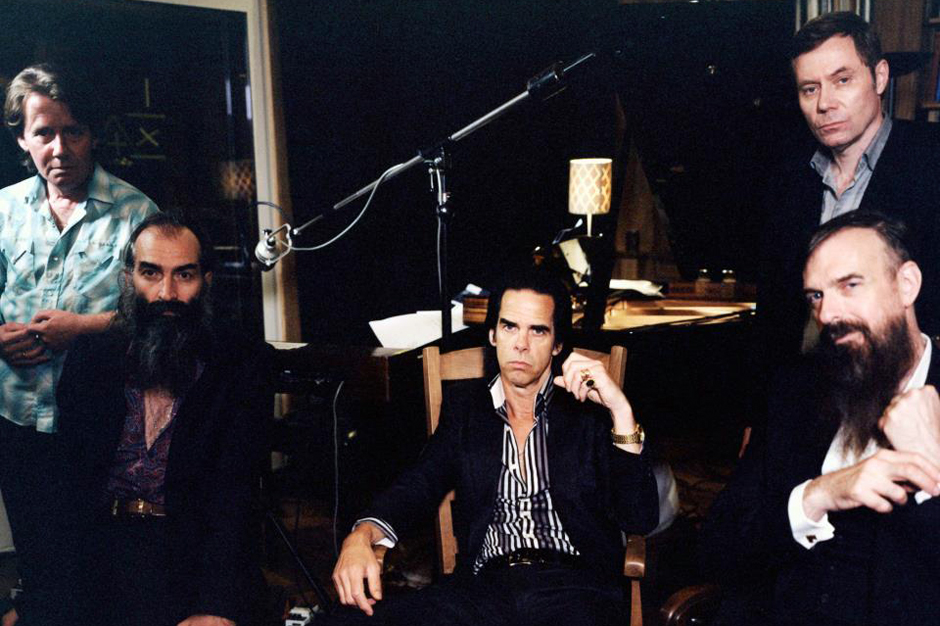 The Skinny: Leaving behind his howling Grinderman guise, as well as past Bad Seed collaborators Mick Harvey and Blixa Bargeld, the tumescent tummler settled down with Dirty Three violinist Warren Ellis and created a powerfully tender, reflective, hazy batch of songs for this year's Push the Sky Away.
Why You Should Care: Cave is still one of rock's most intensely unhinged frontmen, and Ellis' violin can simmer and blaze live. Plus, original Bad Seed bassist and exceedingly suave gent Barry Adamson has rejoined the touring band. C.A.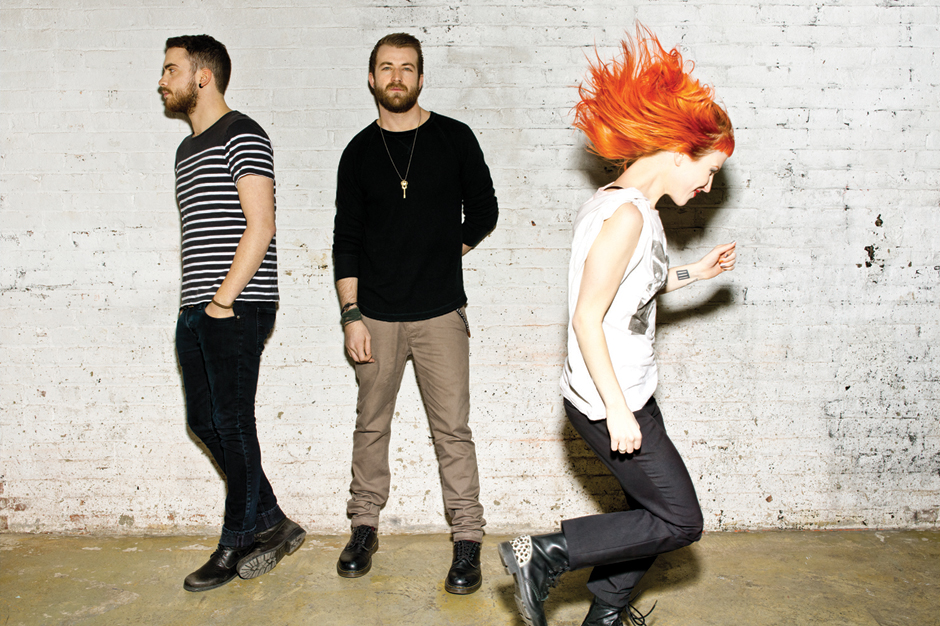 The Skinny: The reemergence of these mall-rock demigods has been slightly overshadowed by Fall Out Boy, but their April 9 album will be the band's first in four years.
Why You Should Care: This is a different Paramore — founding members Josh and Zac Farro have left the band, putting an even sharper focus on dynamite frontwoman Hayley Williams. First single "Now," released in January, was a churning, proggy, '90s-alt burner. J.S.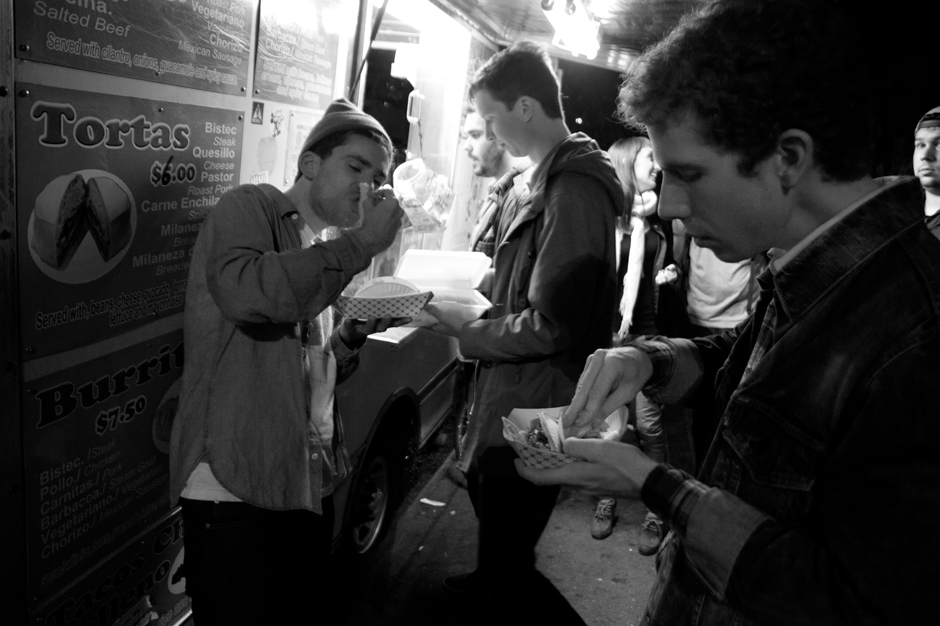 The Skinny: On Light Up Gold, this Brooklyn-via-Texas foursome released one of last year's most intriguing rock records, a lyrically dense, Wire-indebted odyssey through New York that, thankfully, saw wide release in January.
Why You Should Care: In addition to playing on their home turf, co-songwriters Austin Brown and Andrew Savage (also of Denton, Texas garage-psych duo Fergus & Geronimo) should be unveiling a few new songs as well. D.B.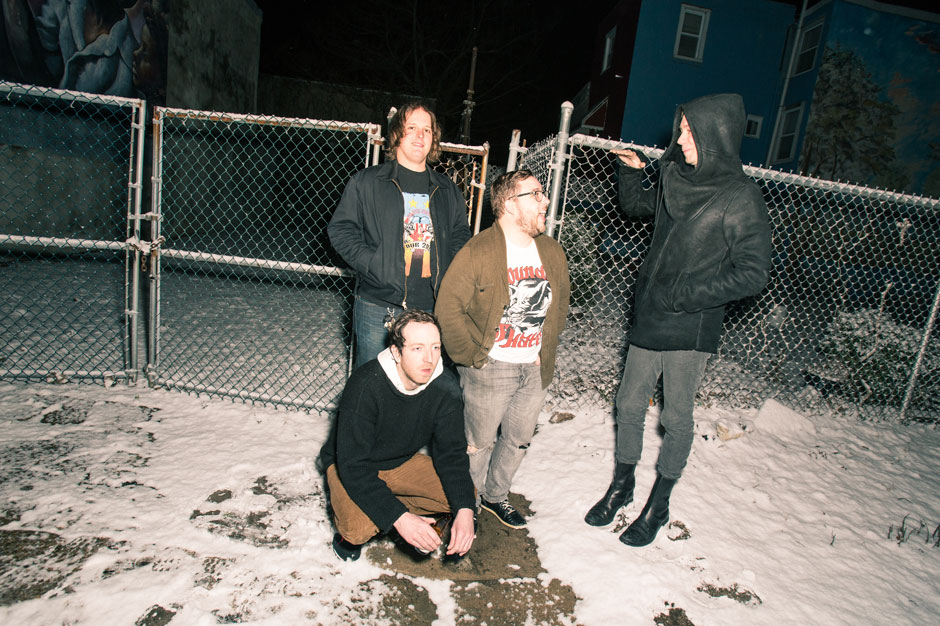 The Skinny: After nearly ten years together, this infamously peculiar, Pennsylvania noise-punk theater of the mind is making its very first trip to SXSW, all in support of Honeys, their third, and best, album for Sub Pop.
Why You Should Care: No band in Austin will prove more ferocious and outlandish all at the same time. D.B.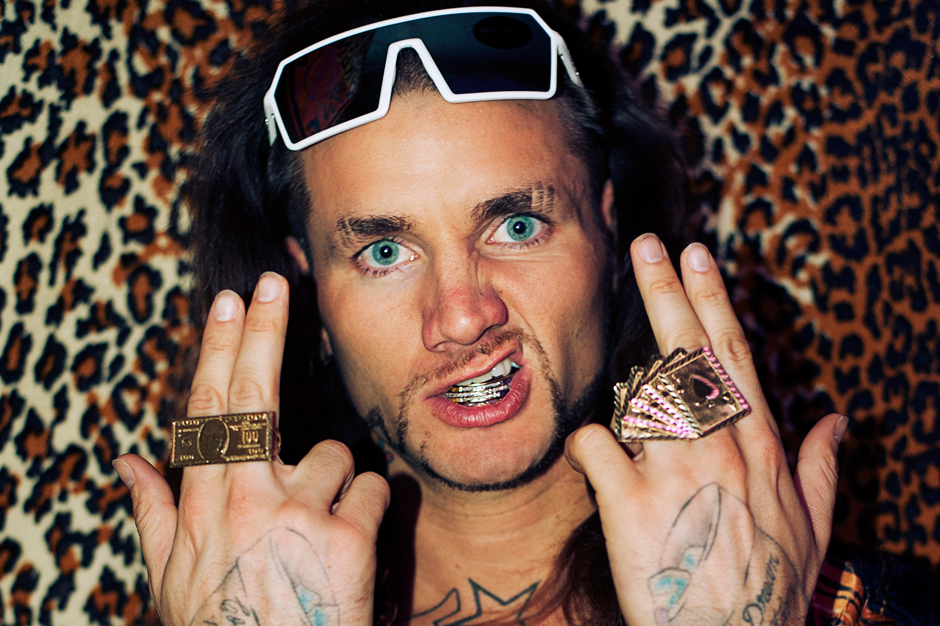 The Skinny: The pretzel-twist Southern rap of ex-reality star and Internet provocateur Riff Raff is governed only by the vast, imaginative galaxy inside his own head. Meme-genius stunts like titling tracks "Rap Game Larry Bird," "Rap Game Albert Einstein, " "Rap Game Michelle Kwan," "Rap Game James Franco" (Franco plays a Riff Raff-inspired character in the film Spring Breakers), etc., have resulted I in one of current hip-hop's most baffling yet fascinating characters.
Why You Should Care: Riff Raff has begun to take his career more seriously over the past six to eight months, which his live show now reflects. J.S.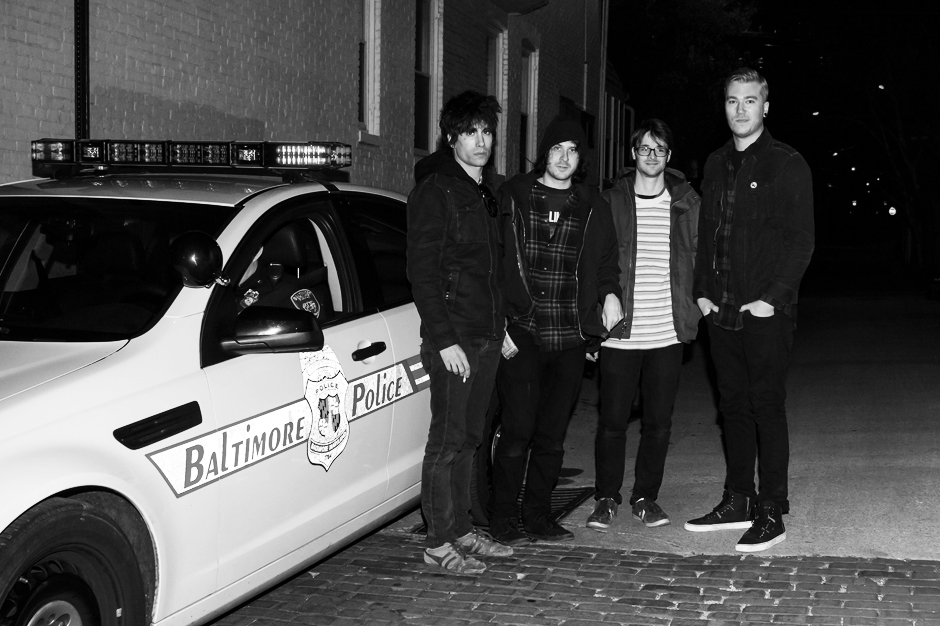 The Skinny: Noise-informed alt-rock revivalists from Baltimore whose drummer-turned-multi-instrumentalist frontman, Denny Bowen, also played in much-adored, now-defunct Charm City hardcore outfit Double Dagger.
Why You Should Care: After last year's excellent Super Vague EP, Bowen and Co. are gearing up for the May release of Ideal Cities, a debut LP that's equal parts Nirvana, Jawbox, and early Foo Fighters. D.B.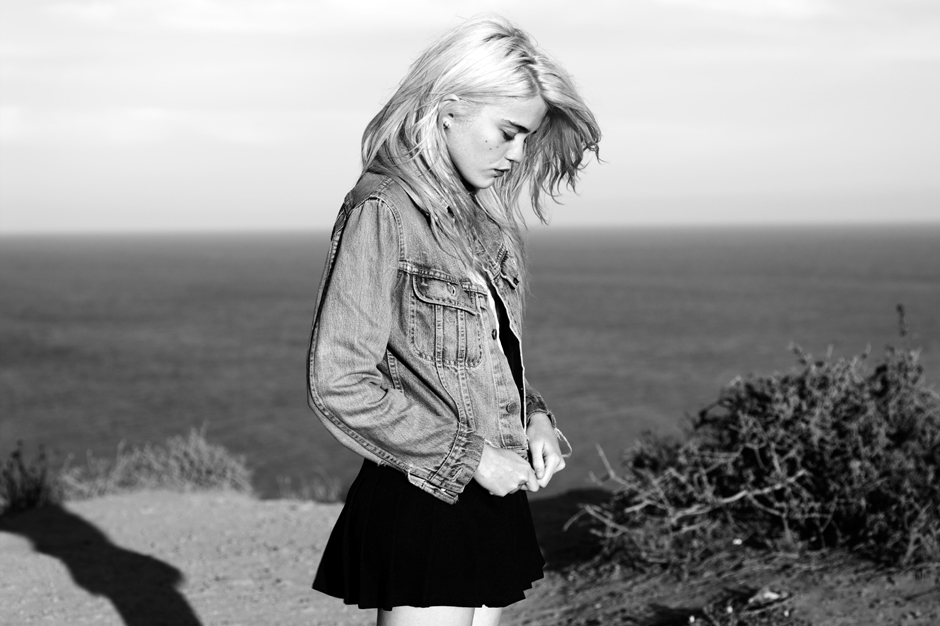 The Skinny: A major-label pop star who makes unpredictable moves like a self-made indie type, Ferriera creates vulnerable, cathartic '80s-indebted dance music, nodding to the hooks of the era's radio hits as well as exploring the knotty nooks and crannies of an Arthur Baker remix.
Why You Should Care: Witness the big-deal-but-totally-not-a-big-deal starpower emanating from the video for "Everything is Embarrassing" (soon to be harnessed in Eli Roth's The Green Inferno), IRL! B.S.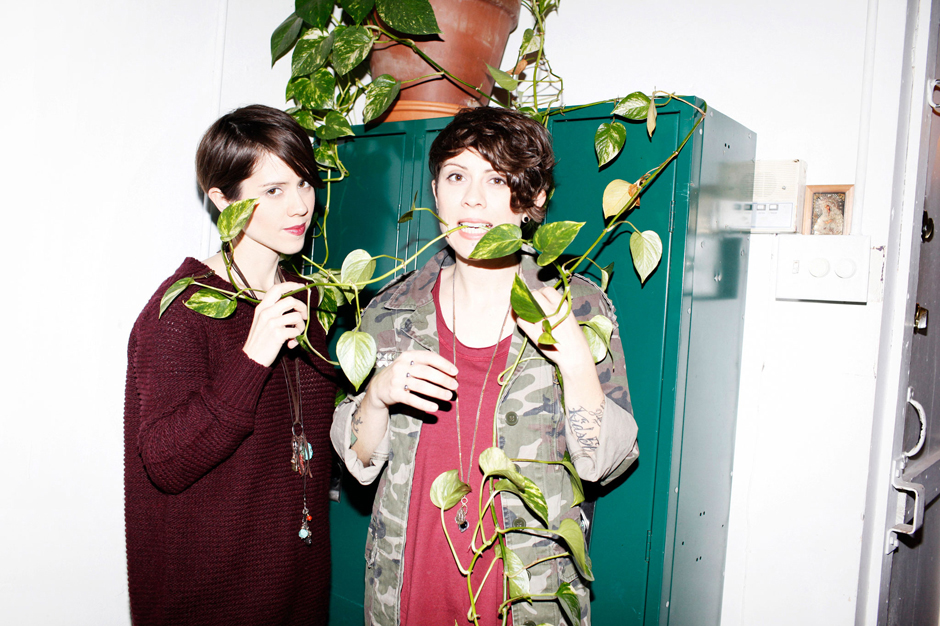 The Skinny: The twin sisters and much-beloved folk rockers bumrushed the dancefloor with their new album, Heartthrob, a fizzy pop treat that follows the lead of Carly Rae Jepsen's Kiss, to which Sara Quin contributed a song.
Why You Should Care: After nearly 15 years in the game, Heartthrob is an undisputed artistic and commercial success for the duo — a triumphant moment that should manifest itself onstage. J.S.
37. Unknown Relatives
37/41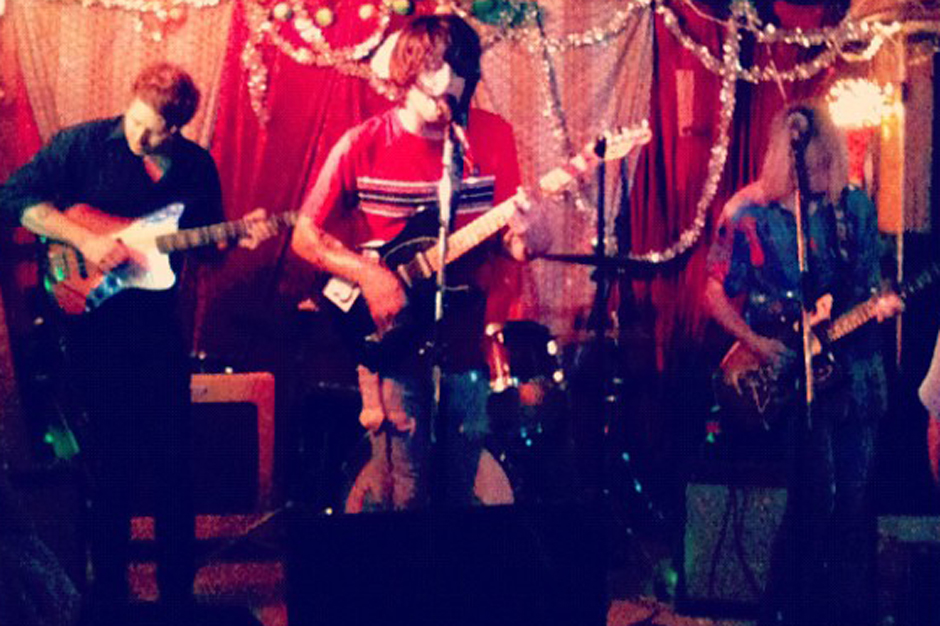 The Skinny: A promising addition to Austin's local music scene, Unknown Relatives are an unsigned set of Sacramento and Memphis transplants who specialize in strangely expansive, slightly psychedelic garage-rock that's redolent of both the Wipers and former Austin buzz band Harlem.
Why You Should Care: Fresh off a West Coast tour, the foursome's live should be at full hum by the time they're back in town for their lone booking at the Green House on March 14. D.B.
38. Vampire Weekend
38/41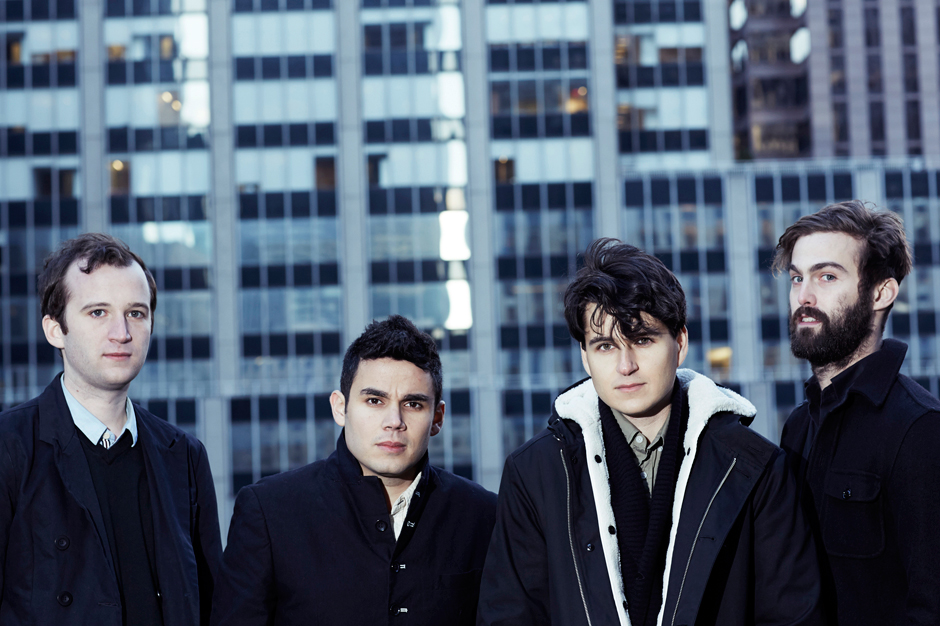 The Skinny: Once a preppy punch line for some critics, the playfully cosmopolitan New Yorkers have become one of the most undeniably rewarding bands in modern rock. They'll be aiming for a second straight No. 1 album with the upcoming Modern Vampires of the City, set for an early May release.
Why You Should Care: The new album stakes out a rawer, more organic sound — which will get one of its first hearings in Austin. Plus, their catalog runs deep. J.S.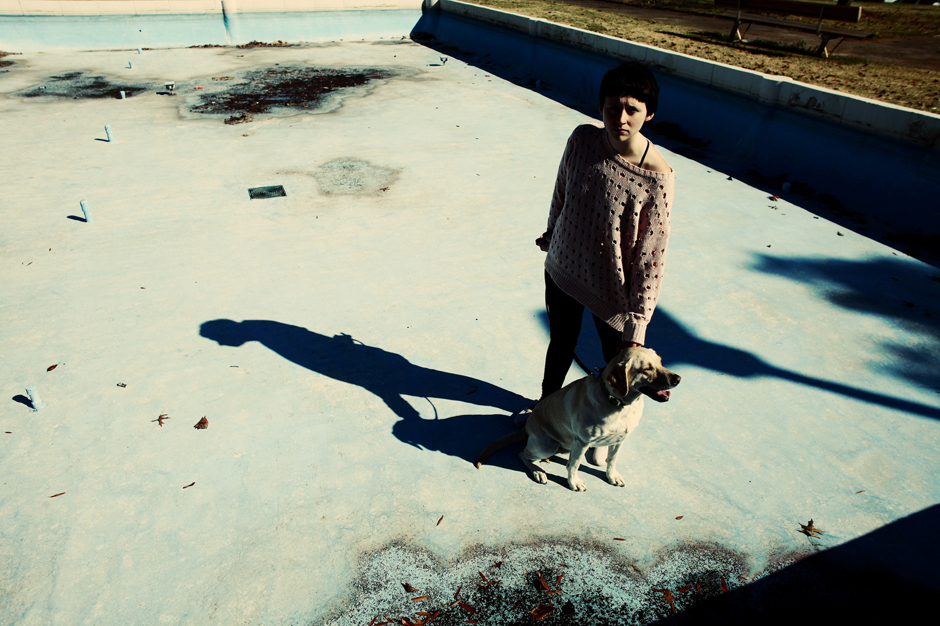 The Skinny: Frontwoman Katie Crutchfield has broken out of the underground punk scene with searing acoustic confessionals that sum up the modern malaise of mid-20s living.
Why You Should Care: For Cerulean Salt, her second album as Waxahatchee, Crutchfield went for a fuller, full-band sound, which should play well in Austin. D.M.
40. Yeah Yeah Yeahs
40/41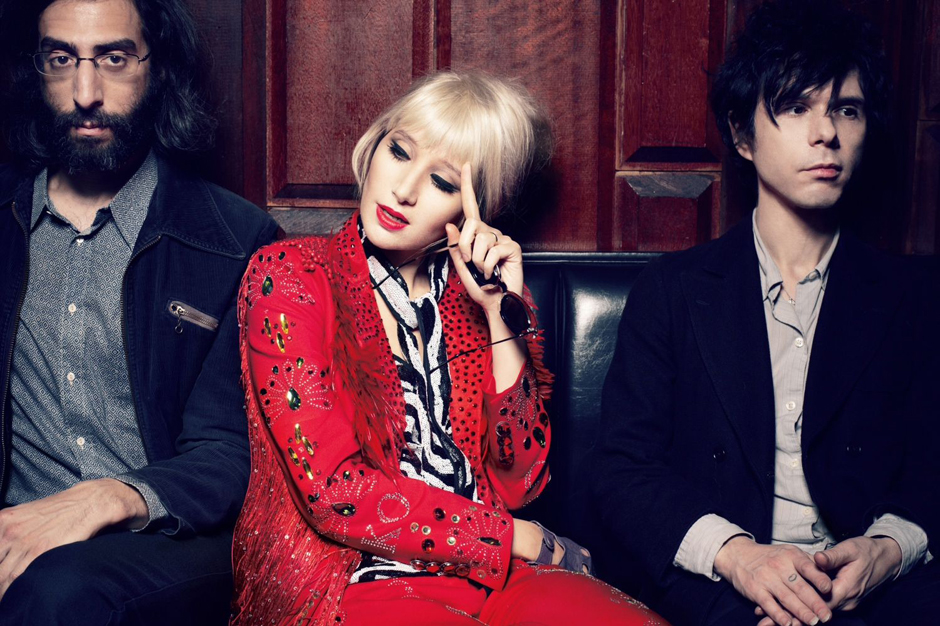 The Skinny: The groundbreaking New York alt-pop trio return after 2009's stunning It's Blitz!and frontwoman Karen O's 2011 "psycho-opera" Stop the Virgens. Their new album, the evocatively atmospheric Mosquito, features some of the band's most memorable tracks, notably the raving swirl of "Sacrilege" and stirring rumble-and-wail of "Despair."
Why You Should Care: With a refreshed and reenergized Karen O commanding the stage in outfits that Lady Gaga will bite one day, Yeah Yeah Yeahs should be one of the most thrilling and bracing live acts of the week. C.A.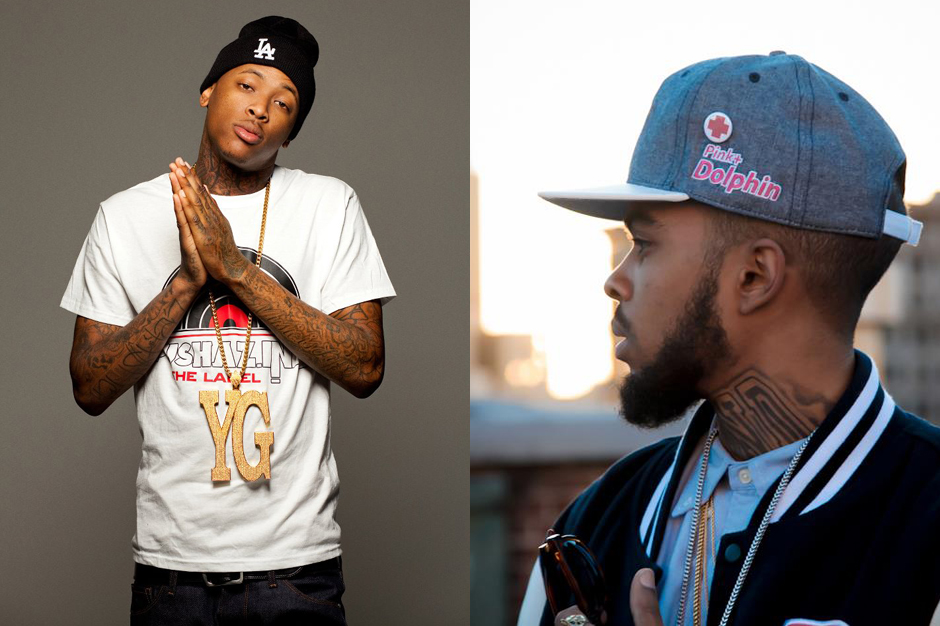 The Skinny: A Los Angeles tough guy and sometimes loverman, YG roughly rides ratchet music's thump and grunt. Young L, meanwhile, is a forward-thinking producer who will sample anything and an eccentric rapper who releases a constant stream of rambling observations over Atari-on-molly beats.
Why You Should Care: The yin and yang of West Coast weirdo rap — a benevolent post-Based head and a rugged mean-mugger — all in one place. B.S.