The music portion of South By Southwest 2013 kicks off on March 12, and with just one week before the annual Austin showcase starts, a slew of headliner-worthy performances have been confirmed, including Dave Grohl's Sound City Players, Justin Timberlake, and Iggy and the Stooges.
Billboard reports that in addition to delivering the SXSW keynote address on March 14, current SPIN cover star Dave Grohl will play a live show with his star-studded supergroup, the Sound City Players. Mr. Grohl will reportedly take the stage at Stubb's for an event sponsored by Citi Private Pass, and will be joined by Stevie Nicks, John Fogerty, Rick Springfield, Lee Ving of Fear, Rick Nielsen, Rage Against the Machine's Brad Wilk, Alain Johannes, Chris Goss from Masters of Reality, and Corey Taylor of Slipknot and Stone Sour. The Meat Puppets, who are dropping their 14th album on April 16, will open the show.
Meanwhile, according to KVUE, Justin Timberlake is planning to throw a private party some time during SXSW, which runs from March 12 to 17. The local news outlet heard from Austin police that The 20/20 Experience star will also give a surprise performance, but as of now there's no word on when or where JT will show up in his best "Suit & Tie."
The Flaming Lips were added to the SXSW roster last month, but now the Terror-izers have added a second gig. Following their March 14 concert at the Belmont on behalf of Warner Sound, Wayne Coyne and co. will bring their confetti-filled psychedelia circus to Auditorium Shores on March 15. Coyne will also take part in a Q&A on March 13 following the world premiere of the film A Year in the Life of Wayne's Phone, a feature that was shot entirely on the lead Lip's iPhone.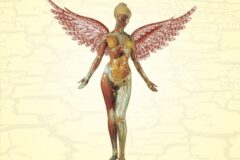 Other recent additions (via Consequence of Sound) include: Ready to Die proto-punks Iggy and the Stooges (who will rip through a set at the Mohawk on March 13), Iron & Wine, Devendra Banhart, Ghostface Killah, FIDLAR, Big K.R.I.T., Mikal Cronin, and Parquet Courts.
All of these acts are hopping onto a lineup that already featured Vampire Weekend, SPIN cover stars Tegan and Sara, the Black Lips, Angel Haze, Black Moth Super Rainbow, Wavves, Charli XCX, Flatbush Zombies, and Thurston Moore, among many others.