Since he released his first record, "HTD Blues," as a 12-year-old in 1954, Swamp Dogg's business has been music. ("Got my union card at 10," he says.) He sang in the clubs and cabarets of Portsmouth, Virginia, where his father was a chief petty officer for the Navy and his mom was a singer. She still performs, as Vera Lee — 93 and managed by Swamp, who left for New York in his early 20s and bopped between floors of the Brill Building, selling songs while still releasing self-deprecating ballads and Fats Domino-indebted boogie as Little Jerry Williams. He took on A&R gigs and wrote, arranged, and produced for familiar names (Patti Labelle, Gene Pitney) and phantoms (C & and the Shells, the Suburbans). "I can sing fine," he says, underselling himself — he's got a wry steam whistle shout — "and I can play keyboard good" (especially joyous piano triplets), "but I will put myself up against any motherfucker when it comes to writing songs." His "baby" in that regard is "She's All I Got," a jaunty country weeper that Johnny Paycheck took to No. 2 on the country charts in 1971. The hit earned Swamp an invitation to the Grammy Awards. "Security made me go in the kitchen because they thought I was a waiter, all dressed up in a suit and shit," he says. I learn quickly that his triumphs often have twists.
In 1968, Swamp was hired as the first black staff producer at Atlantic Records. The result, he says, of tokenism forced on the label by the NAACP. "[Atlantic] didn't give me shit to do," he offers without animosity. "And when I complained and told them I wanted to leave, they said, 'Just draw your money and shut the fuck up.'" As Swamp sits at his desk and talks, he also checks e-mail and texts, receives faxes, and takes calls via Bluetooth earpiece.
"I wasn't a corporate guy," he continues. "Example: I never seen anybody get so excited about having a key to the executive restroom as those motherfuckers at Atlantic. You'd think some motherfucker got the crown jewels of England when he got his own restroom key. You could be cuttin' Aretha Franklin and some motherfucker would come in and say, 'Who got my restroom key?!'"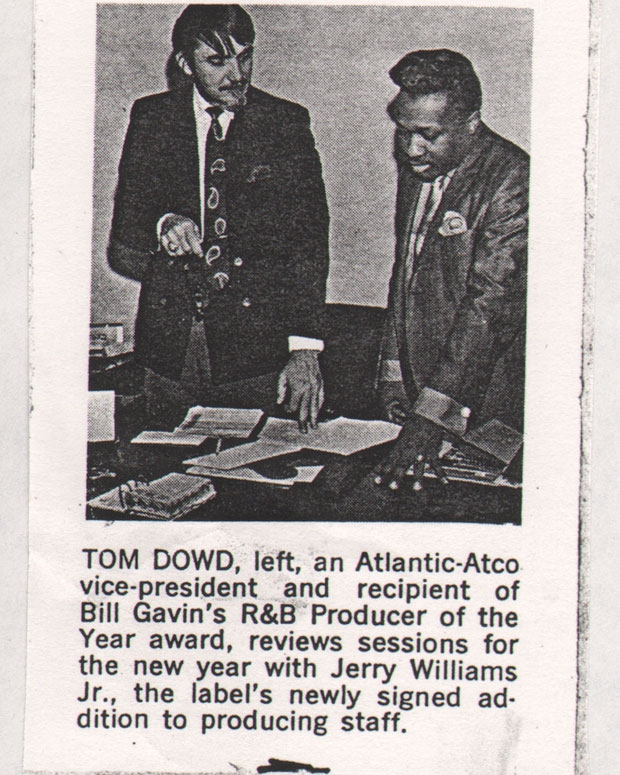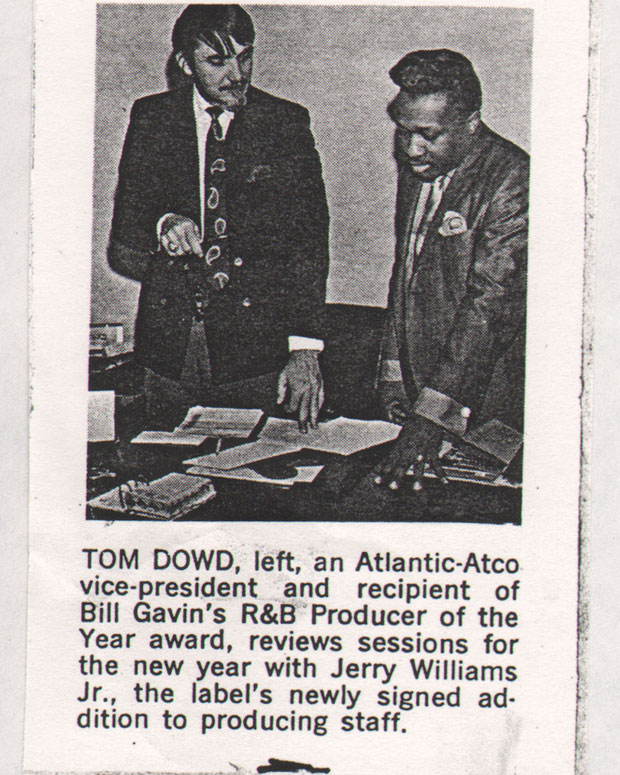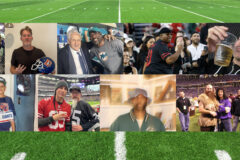 After getting fired from Atlantic in 1969 for, as he tells it, spending too much money on a Gary U.S. Bonds recording session, he returned to freelance production and songwriting. At a party around that time he drank punch laced with LSD. He willingly tried it again a few more times and "opened up a can of mental worms." Suddenly, the Sly Stone and Frank Zappa records he loved were speaking a new language. The worms began to wriggle. "I realized Jerry Williams needed an alter ego," says Swamp. "Jerry Williams the performer was not prepared to say and do the things that I wanted to do. I'd gone as far as I could go singing love songs. There were other artists that was better looking, taller, had more sex appeal than me. So what the fuck I'm gonna stay in the mix for? I had to try something else."
He slid down to Muscle Shoals, Alabama, to record with that town's famous studio musicians, the Swampers, industry-famous for adding rhythmic grease and guitar grit to records by Wilson Pickett, Etta James, and others. Wally Roker of Canyon Records agreed to release the output and suggested the name Swamp Dog on account of the backing players. "I liked the 'Dog' part," remembers Swamp. "A dog can shit on your rug, do anything, and you still like him. I just said, 'put two g's on that motherfucker.' Now I had my own category. Now motherfuckers hadda compare themselves to me."
Good luck. Total Destruction to Your Mind, the first Swamp Dogg album, begins with the title track, wherein Williams, winking at the Beatles, sings about sitting on a cornflake riding on a rollerskate as his voice is surrounded by curling guitars and blammo horns and the music keeps freaking out from there. He prophesizes a post-bomb wasteland where kids have never known rain or rock'n'roll. Psychedelic music blows his mind, so his patience grows thin with the synthetic world we're living in. He laments being born blue instead of orange-skinned and green-haired like everyone else. He razzes rednecks. He pitches snake oil called "Sal-a-Faster." He wonders about mama's baby and daddy's maybe. His voice is boisterous, jovial, quizzical; his melodies sly and punchy. The music — given perfect shape by its craftsman's hand — suggests a quirky avenue that black music might've pursued if funk hadn't fomented instead. And it came packaged with a cover that showed Swamp sitting in shorts on a garbage truck, wearing a graduation cap.
"It's real gritty shit," says Kid Rock, a Swamp fan and unintentional patron, "It has a wild attitude. A lot of old soul is straightforward — I love it, but funk is usually weirder. Swamp Dogg had the craziness you expect from funk, but put to soul and R&B." Total Destruction to Your Mind created a musically and mentally uninhibited template for the more than 20 Swamp Dogg albums that would follow. It also set another precedent: It sunk.
But not without making some ripples over the years. "I heard 'Total Destruction to Your Mind' on underground rock radio and I thought, 'This is really interesting,'" recalls Cliff Burnstein, longtime co-manager of Metallica and the Red Hot Chili Peppers and himself a legendary music-biz swami. "Swamp was an R&B guy with a great sense of humor even when he was doing complete diatribes. It was indelible."
No other Swamp Dogg album has gone gold or platinum. His second LP, Rat On!, came out on the rock-centric Elektra label in 1971, the same year Swamp played a few shows with Jane Fonda's Free the Army anti-Vietnam War tour, an activity he claims landed him on Richard Nixon's enemies list. (Swamp's politics are hard to parse; he's credited Ronald Reagan for inspiring his creativity but wrote an anti-George W. Bush tract called "They Crowned an Idiot King.") The aforementioned album's songs are still winking and popping, with more explicit screeds — the oddly stirring "God Bless America, for What" — and conceptual coups (the Bee Gees' "Got to Get a Message to You" as churchly epic).
Didn't matter. Rat On! sold less than its predecessor, and by 1973, Swamp was singing about his "Buzzard Luck." On that song's B-side, "Ebony & Jet," he argued that his career was nothing till he got on the cover of those magazines. The desired press was not forthcoming.
But rather than bemoan his failures — money was still rolling in from production and songwriting — he adopted an underdog shtick that he's never abandoned. (1989's I Asked for a Rope and They Threw Me a Rock is exemplary in that regard.)
"It didn't surprise me that my albums didn't sell nothing," says Swamp of the old days, "because the motherfuckers told me they didn't like 'em. No one ever lied to me. I'm singing songs called 'Call Me Nigger' that's got banjo on it." Swamp really likes the banjo. "I get why that's confusing. I thought it was funny."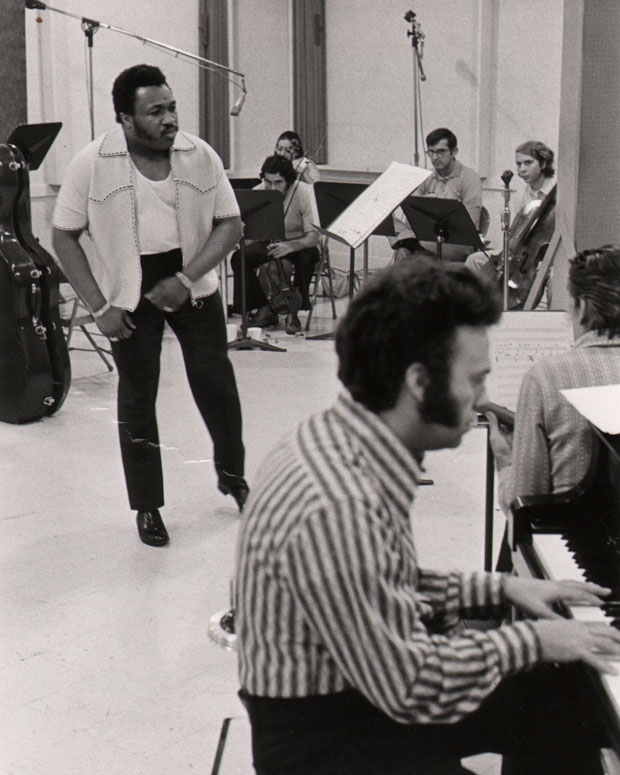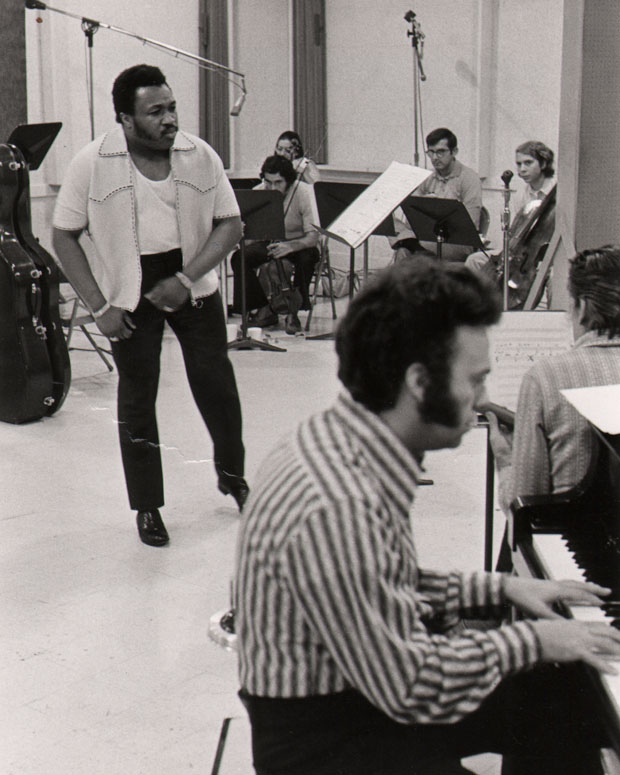 Paradoxically, Swamp's musical singularity means he hasn't had much, if any, influence on contemporary R&B; but his determination not to dilute his personality could be seen as a precursor to the uncompromising individuality of Frank Ocean and the Weeknd, who are now free to serve up their unadulterated them-ness via albums, singles, videos, tweets, and Tumblr. By comparison, Swamp had unreceptive radio and album sleeves (he loaded them with in-jokes and avuncular invective).
"The system in those days was so haphazard," explains Burnstein, who started out as a promo man. "A small label like Canyon had no one like me calling up the stations. Elektra and Island (the label for Swamp's 1974 LP Have You Heard This Story??) were rock-oriented. If Swamp got played, it was probably due to luck. Rock was always so serious, and he had this predilection for album covers that showed him sitting on things wearing shorts with his legs splayed. The only world he could fit into was the one for him and the tiny handful of weirdos who liked him."
His reluctance to tour was another problem, born of agoraphobia and studiophilia. "I didn't get my name out there," he says. "Not touring is the dumbest thing I ever did." It didn't seem so at the time. Even though his own albums couldn't get much of a sniff, Swamp lucratively labored away writing and producing precisely arranged, emotionally raw sides for, among others, Irma Thomas, Ruth Brown, Z.Z. Hill, Freddie North, and Doris Duke (if you don't hear her Swamp-helmed I'm a Loser, you are one). "I'd have a budget of $25,000," he says, "and cut the records for five. I had all that songwriting money. I was a rich motherfucker."
He bought a mansion in Hempstead, Long Island, and a Mercedes limo, Rolls Royce, Cadillac Eldorado, and two-seater plane to go with it. He frequented his favorite jewelers. "Germano and Gerardi in New York City," he says, savoring the memory. "They made the most beautiful shit."
To celebrate finishing a session Swamp sometimes hosted "smokers" — the kind of parties you either don't remember or can't forget. "We went down on Broadway and made deals with three hookers to come," he recalls about a night that still lingers. "We said, 'Don't ask nobody for no money. At the end of the night, we'll tally up. I want y'all with just little skimpy towels on and your breasts out so people know why you there.'" He gives a rueful grin. "They was fucking everybody — except me. My wife said I could have the party, 'but you ain't touchin' those bitches.' Motherfuckers were lined up. Don Covay, the singer, who had a 35-inch dick, he's standing there with his pants down and this one hooker, she says, 'Wait a minute, I can't take all you people.' Don took that as a racial remark and started screaming and shit. I had to give her extra money."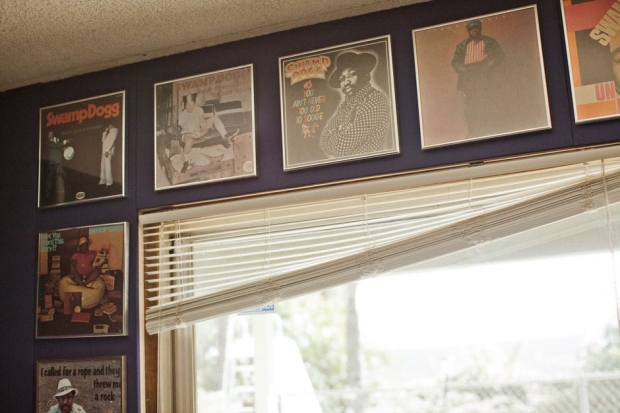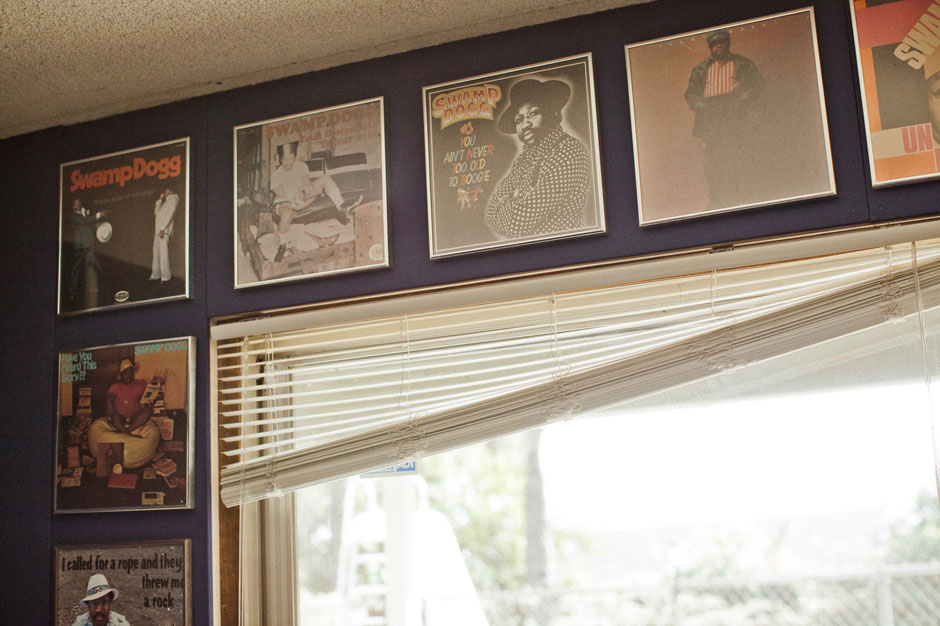 Such extravagance, explains an unrepentant Swamp, is why he didn't get to keep the mansion, cars, or aircraft. "My favorite food is hot dogs and all of a sudden I was convinced I only wanted filet mignon. Money is a motherfucker, and it goes a lot quicker than it comes." He went broke for the first time in 1974. "Best day of my life," he reckons. "No more obligations."
Changing tastes were harder to surmount. 1980's Doing a Party Tonite, released not long after he moved to California, found Swamp in an ill-suited disco setting. He also found himself aging out of a certain kind of relevance. "If you're black," he reasons, "when you hit middle-age, they call you a 'blues man' and that's not what I was. I don't care if you're singing arias. If Pavarotti'd been black, he'd have to be called Blind Pavarotti and put out blues albums." Eventually, his own label, SDEG (Swamp Dogg Entertainment Group), became the first priority — he'd evolved into a fully "indie" musician before that signaled anything other than a major-label red flag. His job expectations have adjusted accordingly. "I'm grateful to be as busy as I am," he says, adding, "but I would like to do one more record — I don't care if it's a sample like DMX — that sells a million. Or all I need is one hit with one of them rock acts and the motherfucking floodgates will open."
Outside a small circle of obsessives, Swamp exists, at best, as a fond recollection from an effervescent time. "I believe I do remember Swamp Dogg," says William King, who at Swamp's behest drove up to New York City from Tuskegee, Alabama, with Lionel Richie and the rest of the Commodores in 1969. "He invited us to record with him. He wore green shoes, green pants, green suit. He even had a green hat with a green feather. It was an exciting time, man." They cut four songs, fast, and King never heard from Swamp again. "We heard he died in a boat somewhere; that he was fishing and he drowned. I kept thinking of that green suit falling off some dinky canoe and that green hat just floatin' on down the way. I never did hear those songs till I bought a bootleg Commodores tape in Hong Kong years later."
A legitimate collection of those recordings is easily available. It's called Rise Up, and it's on SDEG.
Swamp and I are riding in his silver Chrysler 300 on the day after our initial meeting. He needs to go to the bank so he can send a money transfer. We roll down wide boulevards, passing tall skinny pines and landscapers mowing lawns. Swamp presses play on an unreleased CD of buoyant blue-eyed soul by an English band called Little Big Man. "Worked with them in '74," he says. "I'm gonna put this out later this year: From Manchester to Muscle Shoals."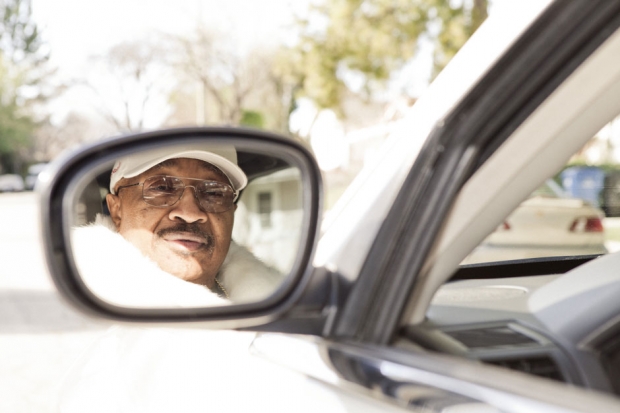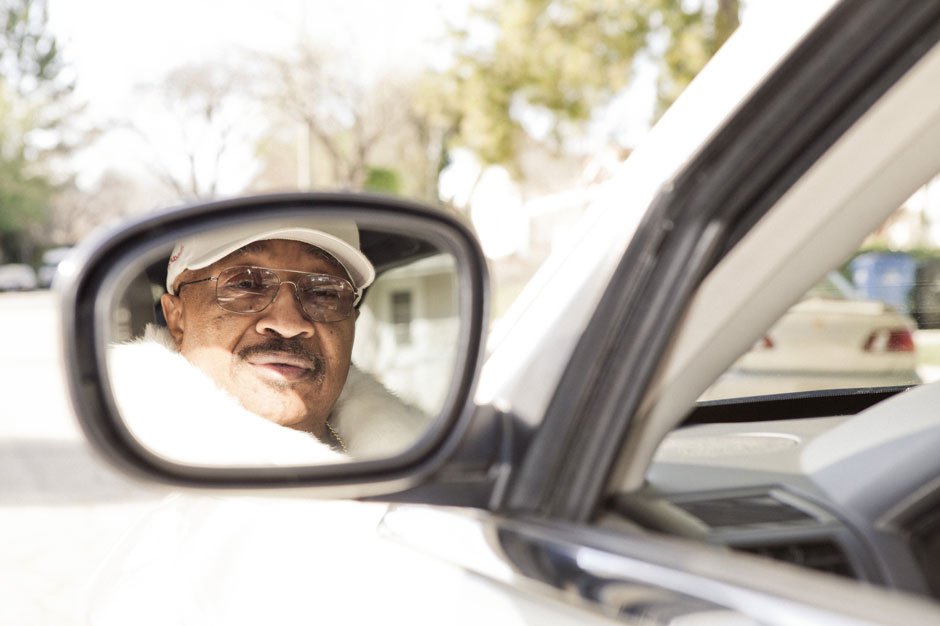 Swamp had mentioned messing with a memoir, so I ask if he can share a story.
"What kind of story?"
"Just one you haven't told anyone else."
"Oh yeah, I got a few of those."
"Let's hear it."
"When I was about 11," he says amiably, "I was raped by a motherfucker."
"Are you kidding me?!"
"Who kids about rape?"
Swamp turns the volume back up. I don't know what to say. I see a CD case in the cupholder between our seats: Mama Don't Take No S*** by Mikelle Morgan, released on SDEG last year. "How's this?" I ask.
"It's a motherfucker. Sold 33."
"Did the thing you said before screw you up?"
"Maybe subconsciously. Guy's name was Black Bobbie. He used to hang around the YMCA near where I lived in Portsmouth. He caught me leaving there one day and pulled me into the bushes. Put a little pocketknife to my throat. Told me he'd kill me if I said anything to anyone.
"Listen to this," he says, raising the volume as Little Big Man's guitarist plays a twisty solo. "They was some motherfuckers."
He points out a boxy, meandering estate. "Dr. Dre used to live there." Swamp briefly managed Dre in the early '80s. "The only thing I understood about his music was that people wanted to hear it."
"Do you think maybe your agoraphobia was related to that other thing we were talking about?"
"Could very well be," he says, pulling into a strip-mall parking lot. I don't walk around thinking about it."
The bank is closed. "Ain't that a bitch," says Swamp nonchalantly. "You hungry? You wanna go to the Cheesecake Factory?"