"I think Jersey will be the Club sound to break out in a real way," says Sliink confidently. "Jersey has got a little more swag. It's a perfect tempo. Baltimore is a little slower, between 125 and 130 BPM. Jersey is 132-140 BPM. Philly club is like 140 BPM, sometimes 145 BPM. I feel like Baltimore Club always has that soul, and Philly Club is wild intense, but Jersey Club is the upgrade; the people making it are more willing to be experimental and adapt to what's hot now." The point here is that unlike other regional Club genres, Jersey producers love to reinterpret/tweak Top 40 hits.
In "Work It," a remix of Missy Elliott's banger by the same name, Sliink, Nadus, DJ Rell, and DJ Fresh (together known as R4) whittled down Missy's lyrical wit to nothing more than a chopped-up collage of "work its," "badonkadonkdonks," and "ra-ta-ta-tas" over loops of whistling sirens, tense snares, and booming, echoing claps. The song is three minutes long, never flags, and reflects the hustle of these young DJs on and off the decks and dance floor; they're delegated to work, work, work, and work some more.
But there may be more to it than that.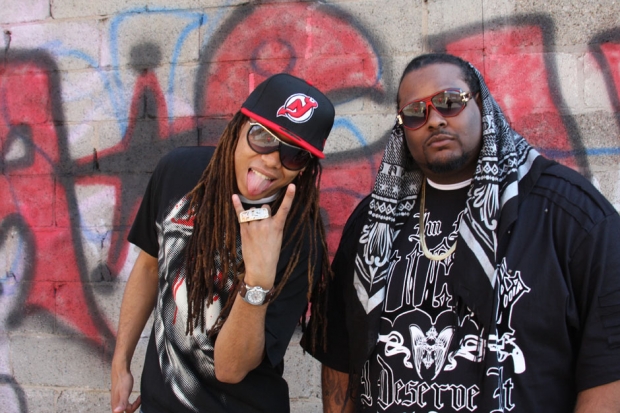 When Kanye and Lil Jon collaborated with Baltimore's DJ Class around 2009 on the track "I'm the Shit," Class was at the height of his popularity, but Baltimore producers have had little staying power in the limelight. By contrast, mainstream acts and underground bass music overall has gradually begun to reveal its Baltimore influences. Shortly after Class' radio hit came LMFAO's "Shots," which also featured Lil Jon and was undeniably influenced by the Atlantan's Club-music experience. Kanye's My Beautiful, Dark, Twisted, Fantasy dabbled with Baltimore beats as well; Nicki Minaj and will.i.am's bubblegum track "Check It Out" samples Baltimore's go-to "Think" break and the rap maven's "Stupid Hoe" was produced by Philly Club DJ and radio personality DJ Diamond Cutz.
In more recent cases, Club's resurgence is more overt. This past fall, influential U.K.-based dance label Night Slugs officially released Baltimore Club legend KW Griff's track "Bring in the Katz," putting their own remix of the much-beloved local hit on the B-side. In January, Destiny's Child announced their reunion with "Nuclear," a Pharrell-produced song whose beat relies almost entirely on a "Think" break bubbling underneath the pop-R&B trio. Note: N.E.R.D. producer Chad Hugo has spent a serious amount of time hanging out and recording in Baltimore. This is not a coincidence.
"There were things that were going on in other scenes in Jersey that forced us to produce outside of our comfort zones, too," says Sliink. He's referring to both the rise in trap instrumentals — tight snares and booming drums that younger Jersey Club producers often prefer — and also the popularity of modern ballroom, a bass-driven perspective on old-school vogue music that was led locally by up-and-coming DJ star MikeQ. The ballroom producer was picked up by alt-dance label Fade To Mind (home of Club-loving producers Kingdom, Nguzunguzu, and Fatima Al Qadiri, among others) for his Let It All Out EP. MikeQ's "Ha Dub Re'werkd" rendition of Masters At Work's "Ha Dance" amped up the sharp synths, bringing an urgent, aggro edge to the ballroom classic.