We're texted directions to the #THREAD party later that night and arrive at an unmanned entrance on a quiet, dark street, blocks away from the bright and eerily silent City Hall. Once inside and up a flight of stairs shaking from the bass blaring within, a sweatsuit-clad doorman collects varying amounts of cash from those in line. IDs are not checked as he stuffs the bills into a large styrofoam cup and pulls open the door to reveal the mayhem. Teenagers and barely-legal-to-drink adults crowd by the stage in a loft space filled with the smoke of endless lingering joints and dust unsettled by stomping feet. The DJ plays Benga and Coki's "Night" into a remix of French Montana's "Pop That," prompting both men in fitted caps and polos and short shorts-clad women to abandon their conversations and twerk.
"I need all my bitches and queens out here on the floor," commanded the night's MC, Elete Wright, with a flip of his dreads and a twirl. "Grab a butt," encouraged Nadus from behind the turntables, teasing those who had formed a ring around the front-and-center booty shakers. "Your shorty ain't here and we got that ass."
Behind the two folding tables that serve as a makeshift DJ booth tonight, hugs and daps are as frequent an occurrence as the blunts being rolled by dancers out on the floor. While I'm woozy from the haze and heat, it begins to seem like a new local celebrity's arrival is announced every ten minutes. There's the #THREAD debut of DJ Uniique (Brick Bandits' newest inductee), shout-outs for Nadus and Sliink collaborator DJ Rell, Swizzy Mack, and DJ Tiga, rapper-producer and teen heartthrob JayHood (Jahson Coles), and long-term Brick Bandit and Mad Decent member Dirty South Joe.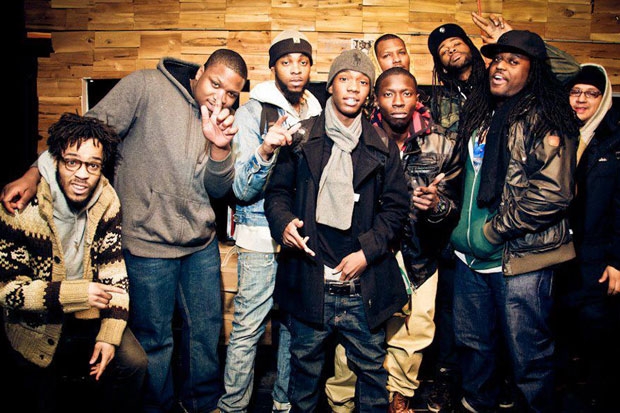 Local legend and Brick Bandits old-head DJ Tameil arrives unexpectedly, and immediately provokes a photographer and several cell-phone owners to rally the growing mob of DJs into a group pic. Once Tameil has said his hellos, he retreats to the corner, nodding along as DJ Sliink's remix of 2 Chainz' "Birthday Song" — a comical smash-up of the rapper's "big booty hoe" chant with the whiney, sing-song hook of Lesley Gore's "It's My Party" — pushes the speakers to crackle dangerously. "Tameil is the cool older brother to a lot of us," says Sliink. "He's the regulator. He'll call you out on your shit if it's wack, but only 'cause he wants you to do well." Online, Tameil has a rep for taking to Facebook to regulate — calling out clubgoers for wearing Uggs, clowning beginner DJs on their cockiness, giving tips on parenting "in the hood," and slinging Serato crates of music for DJs with less-impressive libraries.
In the eyes of his peers, DJ Tameil (Deshawn Paynes), has earned this right. The first record to carry the genre-tag "Jersey Club" was Tameil's 2001 Dat Butt EP, released on then-label Anthrax (named after the post 9/11 scare). In the early 2000s, Newark-based Club crowds tired of traditional New York house and turned to Baltimore's rhythmically aggressive, more hip-hop-friendly take, which made the tracks more accessible to younger audiences. "I heard Tapp's 'Shake That Ass' in '96 and got really into Baltimore's style," says Tameil. "By the late '90s, I was going down [to Baltimore] to get vinyl and mixtapes regularly to sell at my stall and play at gigs. I'd save the best ones for myself, though."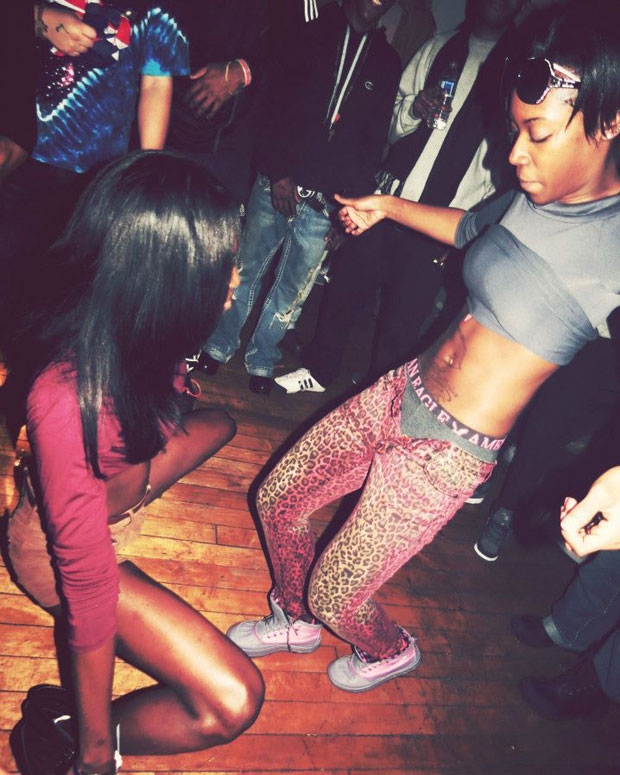 Shuttling the music back to New Jersey became a lucrative business for the entrepreneur, but competition followed. Other DJs adopted the sound locally; the OGs and Klasix, in particular, but didn't have Tameil's Baltimore connections. Then in 2002, Tameil heard about a mixtape that had ripped off his "Dat Butt" track, replacing the signature drop with a chopped laugh track. He got the feeling that he was being mocked. "I was ready to fuck someone up," says Tameil, laughing himself. "They didn't know who they were fucking with." The guys responsible for the dis track were best friends, DJ partners, and fellow Newark residents Timothy Foster and Michael Adams, better known as Tim Dolla and Mike V.