Stephin Merritt is best known as the dry, melody-drunk wit behind the Magnetic Fields, but his followers can explore a back catalog with enough branches for a backyard oak tree. Merritt's other groups include the 6ths, the Gothic Archies, and Future Bible Heroes, the last of whom have put out a pair of albums and a smattering of singles over the years.
On June 4, as Pitchfork was first to report, Future Bible Heroes will release a new album, Partygoing, via the Magnetic Fields' pre-Nonesuch label home, Merge Records. First taste "Living, Loving, Partygoing" costumes Merritt's characteristically playful lyrics in fluttery, dance-y electro-pop. Sample lyric: "In gay Provincetown / I came to DJ and left with the clown."
Also on June 4, the group, which sees Merritt joined by Magnetic Fields member Claudia Gonson and instrumentalist Christopher Ewen, will compile Future Bible Heroes' previous albums and other tracks as the four-CD, three-LP Memories of Love, Eternal Youth, and Partygoing. If you add up all the tracks from the Heroes' two previous full-lengths, plus the 13 songs of the new record, that sadly adds up to only 40 tracks, so those hoping the triple-vinyl compilation will be the next 69 Song Love Songs will have to hope for a lot of non-album material.
The release will mark Merritt's first LP since completing the Magnetic Fields' "no synths" trilogy with last year's Love at the Bottom of the Sea. He previously dipped into his vaults for 2011's Obscurities, released under his own name. More recently, he recorded his own version of one of Beck's Song Reader songs. Where does he find the time for all of this partygoing?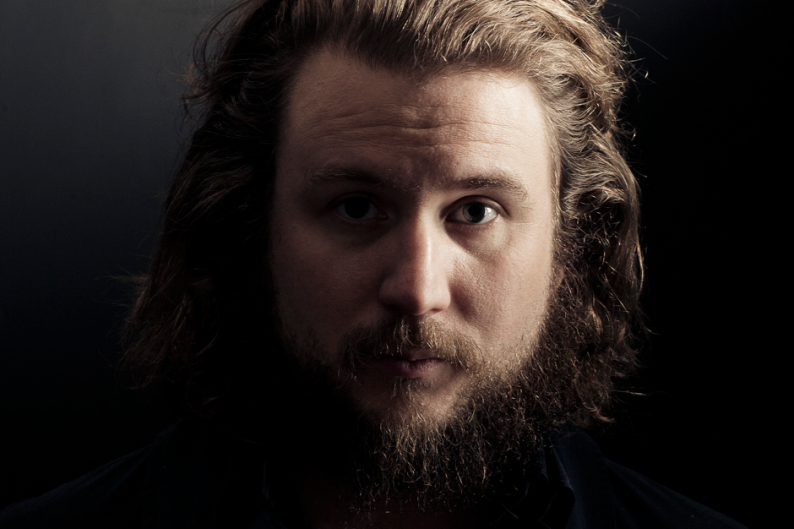 Partygoing track list:
1. "A Drink Is Just the Thing"
2. "Sadder Than the Moon"
3. "Let's Go to Sleep (And Never Come Back)"
4. "Satan, Your Way Is a Hard One"
5. "A New Kind of Town"
6. "All I Care About Is You"
7. "Living, Loving, Partygoing"
8. "Keep Your Children in a Coma"
9. "How Very Strange"
10. "Love Is a Luxury I Can No Longer Afford"
11. "Digging My Own Grave"
12. "Drink Nothing But Champagne"
13. "When Evening Falls on Tinseltown"