Looks like Avicii is taking that Ralph Lauren Denim & Supply sponsorship seriously. In his main-stage set at Miami's Ultra Music Festival this past Friday night, the Swedish dance-music superstar got as ol'-timey as one of Ralph Lauren's 19th-century prospector-inspired photo shoots, right down to the banjo and kazoo. You can hear a rip of the full set below, and, even if you're not a fan, it makes for an instructive snapshot of mainstream dance music's evolution in 2013, as electronic music's neon novelty wrestles with pop-culture traditionalism (as well as the pin-striped suits of the money managers who are looking for a bigger ROI out of EDM).
Before his Friday set, Avicii announced on Facebook that he would be premiering his upcoming album at Ultra, but in fact, he took his time getting to the new material. The set began innocuously enough, careening through the usual builds and drops as well as sampling segments of Macklemore's "Thrift Shop" and, more surprisingly, Pharoahe Monch's "Simon Says." (Or not so surprisingly, since several mashups of "Simon Says" with Tujamo & Plastik Funk's electro-house track "Who" have been circulating of late.) Duck Sauce's "Anyway" was in there, along with a trancey remix of Florence and the Machine's "You Got the Love"; what's most notable about the first half of the set is how frequently it pivoted between soaring pop choruses and stomping, clubby passages — this was clearly EDM as a concert experience, and not the other way 'round. "Levels" was introduced by Etta James' a cappella and, in a novel twist, a full minute of her "Something's Got a Hold on Me," in all its gospel glory. That's when things got weird.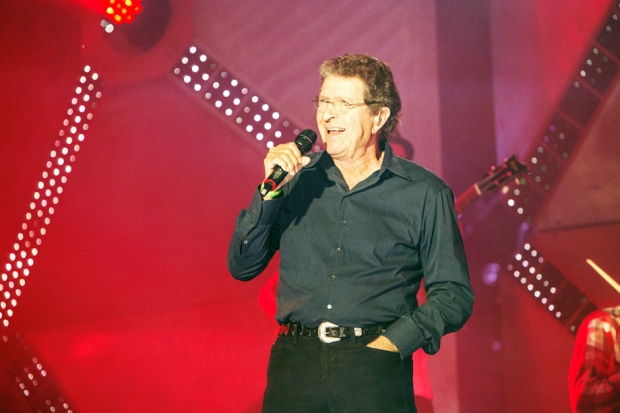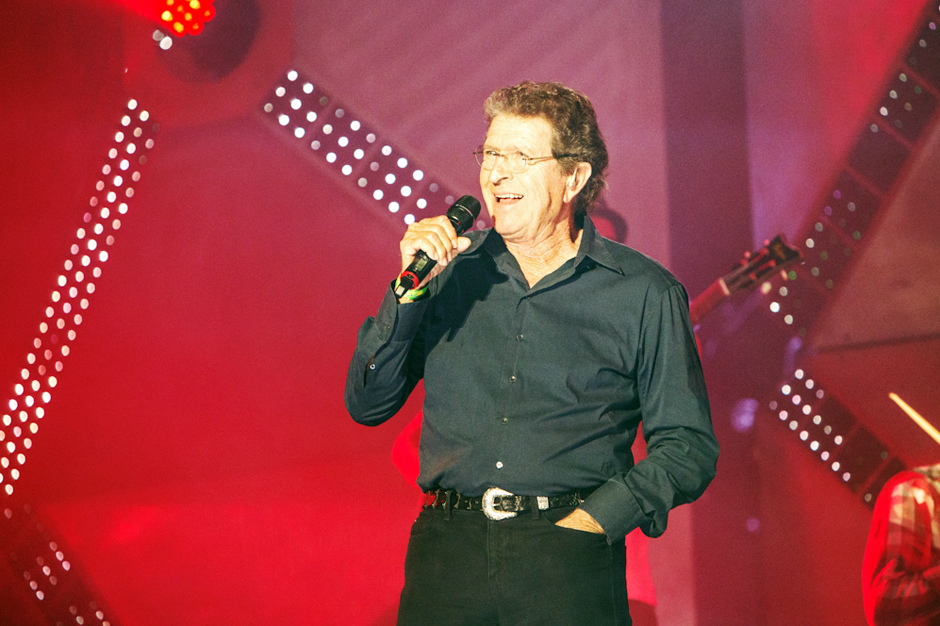 After a pretty perfunctory rendition of Avicii's biggest hit, the music just stopped. Then, there were about 30 seconds of silence, and a brief four-on-the-floor kickdrum that abruptly ceased — meanwhile, in the crowd, a "Seven Nation Army" chant started up. Finally, R&B singer Aloe Blacc (of "I Need a Dollar" fame) kicked into the Hee Haw 2013 portion of the set, joined by actual banjos, a shuffling hoedown beat, and Incubus guitarist Michael Einziger. The country and bluegrass artists Mac Davis, Audra Mae, and Dan Tyminski, who collaborated with Avicii on his upcoming album, provided accompaniment through several more rock-oriented songs, which frequently evolved into pumping, four-on-the-floor tracks. From the recording, live tracks seemed to trade off with pre-recorded cuts, including what sounded like vocals from Lana Del Rey. The session ended with a final roots-dance hybrid, featuring acoustic guitars and crooned close harmonies culminating in robo-disco synth bass and thunderous drops. The whole thing was thoroughly puzzling.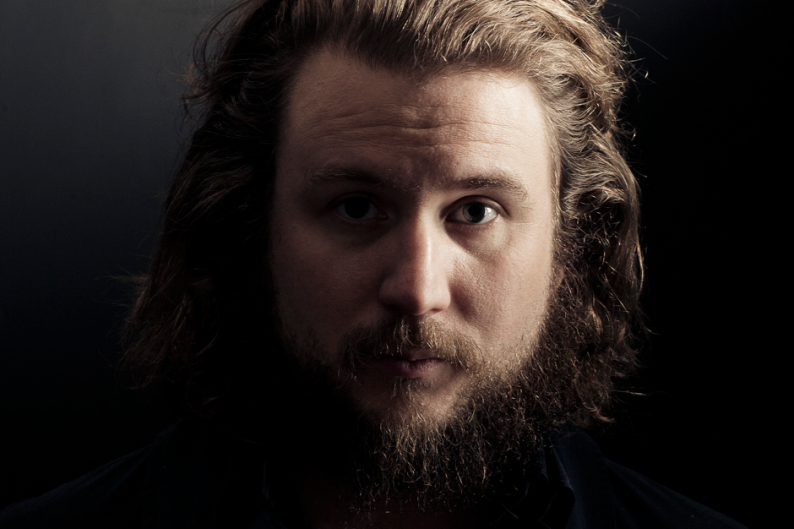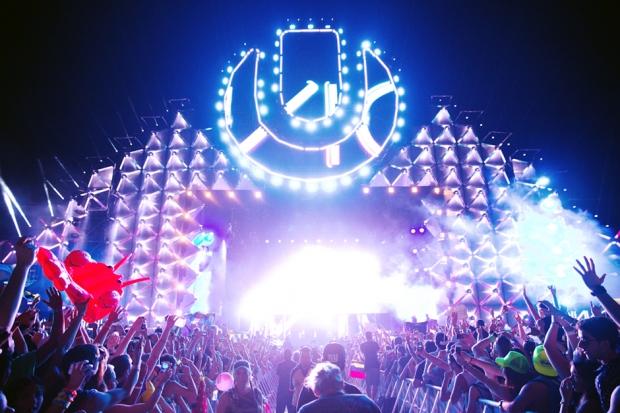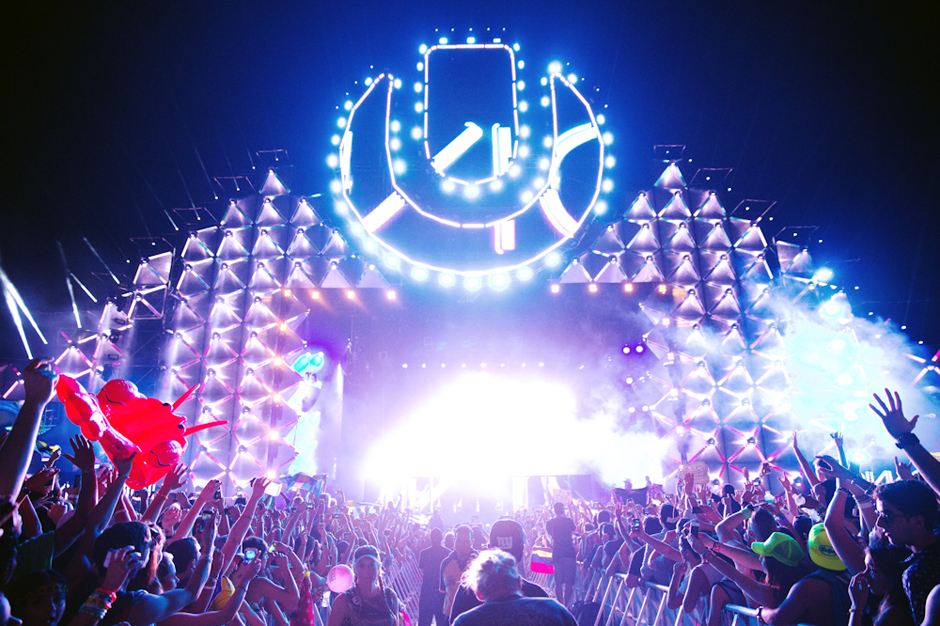 "Wake me up when it's all over," goes the chorus of "Wake Me Up," performed by Aloe Blacc; "All this time I was finding myself / And I didn't know I was lost." Is Avicii's turn towards acoustic music part of an attempt to get away from the hedonistic culture of EDM? For all Avicii's clean-scrubbed looks and optimistic anthems, his rocket-like ascendance has not, apparently, been an easy one; earlier this year, he told inthemix.com.au that alcohol abuse had led to his hospitalization early in 2012. (Let's not forget the chorus of his "Alcoholic," "Call it what you wanna call it, I'm a fucking alcoholic.") This year, repeated hospital visits and cancelled gigs have led to speculation about how the young artist is dealing with his recently attained superstar status.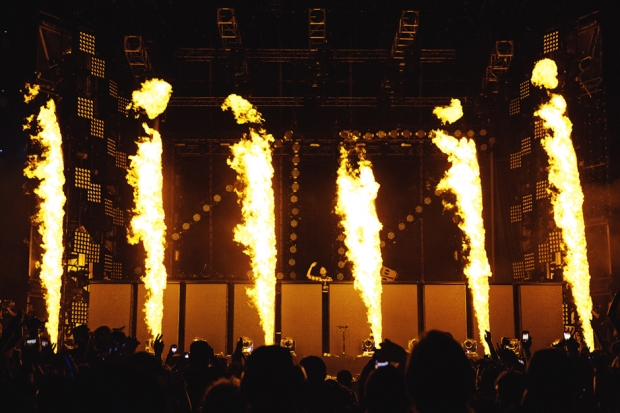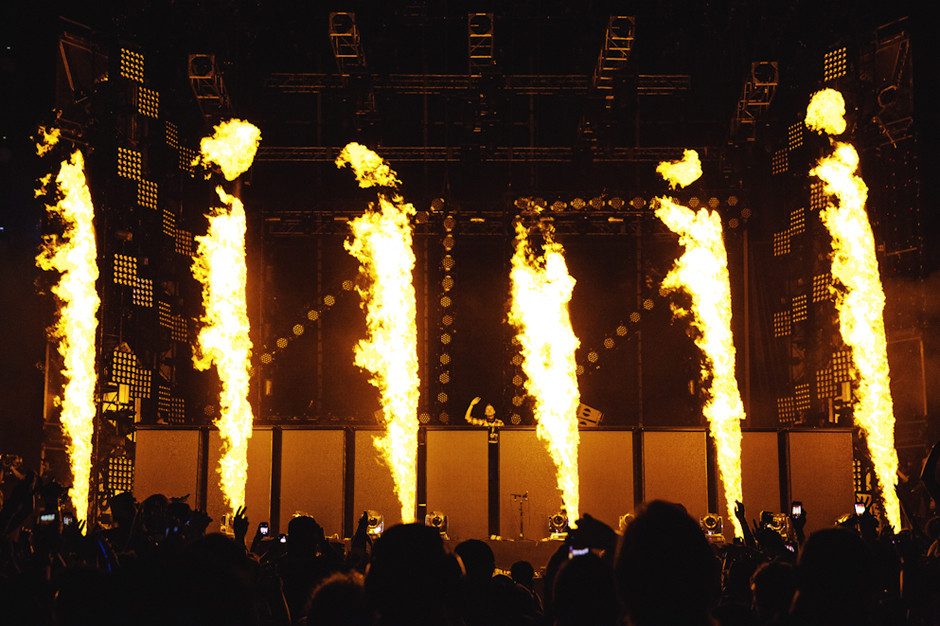 Whatever his motivations, the live set was a gutsy move. Or maybe a savvy one — with Mumford & Sons and the whole beards-and-suspenders thing accounting for popular culture's other big moneymaker right now, hedging his bets by adding a little bit of country to his rave'n'roll could be a sound business maneuver, if an aesthetically bewildering one.
Still, judging by the many reactions on social media, it might be Avicii's Dylan-at-Newport moment, but in reverse. For instance, from Avicii's Facebook page: "Hey man, u just trolled EDM last night , should we wait a collab with taylor swift or any fcking producer who make country music !!! Wake up AV, that's the electronic dancing Music not a place for something new and weird!! R.I.P !" Or this one, also on his Facebook page, from someone who obviously knows his memes: "As per your recent change of musical style, I was wondering if you would like to work with my client. He is an extremely talented 2 year old goat who screams at the top of his lungs at everything he sees. He may be young but I think he has what it takes. Ill send you his recent EP with David Guetta if you're interested."