Ten years ago, Eddie Argos formed a band. That band, post-ironic rockers Art Brut, is now celebrating their 10th anniversary with a double-disc "Best Of" compilation titled Top of the Pops (out April 16 via The End Records).
Like many career-spanning retrospectives, the upcoming collection pulls heavily from the British five-piece's singles catalog while tossing in some B-sides, covers, live tracks, alternate takes, and a pair of new songs: "Arizona Bay" and "We Make Pop Music." This cut-and-dry approach to self-canonization is an intentional move on the band's part to attain "CLASSIC ROCK BAND" status, according to a press release.
"Art Brut have been called many things over the course of our career, not all of them polite," Argos writes in the statement. "The thing we get called most often is an 'art band', which I accept is totally our fault for putting the word Art in our name. However, Art Brut have never seen ourselves as an art band, we have been adamant since we began that we are, in fact, a classic rock band."
The Brilliant! Tragic! frontman then rattles off a list of evidence supporting the claim that Art Brut should be held in the same regard as Led Zeppelin, Pink Floyd, and Justin Timberlake. Among the proof: Art Brut have appeared on the cover of German Rolling Stone, toured the world, posed naked in the NME, released four albums in 10 years (two of which were produced by Black Francis), and "are held in universal regard by both our peers and the general public."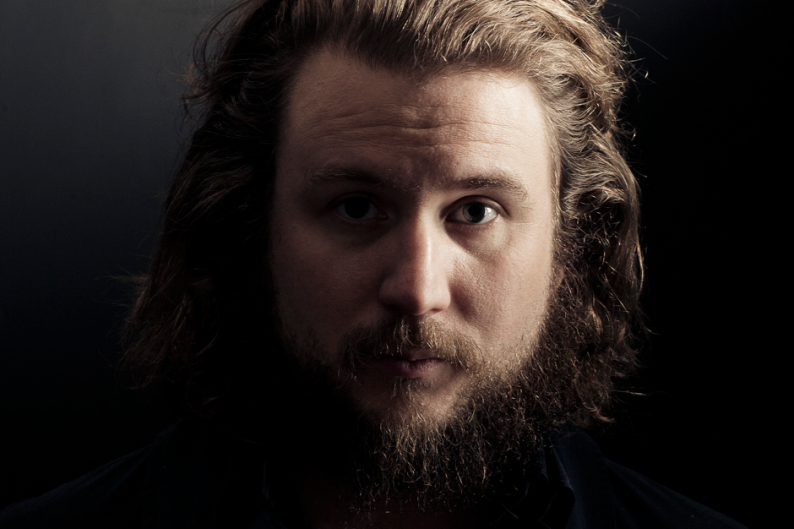 "Actually, with that last one I've never checked with our peers and have very little to do with the general public but am fairly certain that is the case," Argos adds. "Our mission is finally complete."
Watch the video for "Formed a Band" below and scroll down further to find the track list to Top of the Pops.
Top of the Pops' track list:
Disc 1:
1. "Formed a Band"
2. "My Little Brother"
3. "Emily Kane"
4. "Modern Art"
5. "Good Weekend"
6. "Direct Hit"
7. "Nag Nag Nag Nag"
8. "St. Pauli"
9. "Pump Up the Volume"
10. "DC Comics and Chocolate Milkshake"
11. "Alcoholics Unanimous"
12. "Summer Job"
13. "Demons Out!"
14. "Axl Rose"
15. "Sexy Sometimes"
16. "Lost Weekend"
17. "Sealand"
18. "Arizona Bay" (new track)
19. "We Make Pop Music" (new track)
Disc 2:
1. "Formed a Band" (Early Keith Top of the Pops Version)
2. "Bad Weekend" (Early Keith Top of the Pops Version)
3. "These Animal Menswear" (B-Side)
4. "Modern Art" (Early Keith Top of the Pop Version)
5. "Maternity Ward" (B-Side)
6. "Blame it on the Trains" (Produced by Russel Senior)
7. "Post Soothing Out" (Produced by Russel Senior)
8. "St. Pauli" (Produced by Russel Senior)
9. "About Time" (B Side)
10. "Ignorance Is Bliss" (B Side)
11. "Catch" (The Cure Cover)
12. "Modern Art" (recorded for Berlin Live)
13. "Just Desserts" (alt version of B-Side to Alcoholics Unanimous)
14. "Moved to L.A." (Art Brut vs Satan iTunes bundle)
15. "Weird Science" (B-Side)
16. "Positively 5th Street" (B-side)
17. "Unprofessional Wrestling" (Download only)
18. "The Great Escape" (We Are Scientists/Lynyrd Skynyrd cover)
19. "Her Majesty" (Beatles cover arr. by Black Francis)
20. "Post Soothing Out" (recorded for Berlin Live)