Pissed Jeans: The Curious Case of an Unrequited Hard-On
The upstanding family men and office workers of this noise-punk enterprise rarely play live and keep their musical pursuits mostly private. But could this finally be Pissed Jeans' turn in the center of the squared circle? DAVID BEVAN meets the band that has created 2013's most searing, searching, terrifyingly nuanced hunk of hardcore fury. For adults only. Dessert will be provided.
More direct and technically accomplished than any Pissed Jeans effort to date, Honeys suggests that growth. It confirms the notion that, while more responsibility can complicate life, the "adult angst" that comes along with growing older can make having what McGuinness calls "an obnoxiously loud mid-tempo rock band" far less ridiculous in your 30s, if not invaluable. Kosloff's eye for mordant detail has moved past the drudgery of commutes and cubicles; now he's frustrated as well with his fear of doctor appointments ("Health Plan") and the "pathetic lives of men who choose to live as children" ("Teenage Adult"). He proffers vein-popping poesy about, as he explains, "being a lousy boyfriend or husband and being indignant about it" ("Romanticize Me"), then uses "Male Gaze" to issue "a sincere apology for one's own misogyny with an intent to change for the better."
"It's like having a talk about it," he says of the release his music provides. "If there's something that worries me, something I'm insecure about, I can put it into a song and then just be done with it. I can move past it. Being nervous about going bald and then writing a song about that? I'm over it now. I'm not the guy who's going to be wearing a hat. I definitely have negative, aggressive urges. A good way to get them out is Pissed Jeans. It helps me feel a little bit lighter."
But no matter how closely enmeshed their creative and quotidian lives, each band member's work in Pissed Jeans represents a major disconnect from everyday life. Neither Fry nor Kosloff like to speak about the band with co-workers or strangers and Fry, who's expecting his second child, is already dreading the moment when he has to explain his band's name. "The worst part," he says, "was telling my parents. It was really weird just saying it out loud to them. Telling my daughter is going to suck."
"On a scale of one to punk," McGuiness says, "you could probably place a dessert party closer to a 1. But that's who Matt is. I look at his lyrics and I look at a dessert party, and from my perspective, it makes total sense." Kosloff also keeps busy with his White Denim label, his highly comprehensive music criticism website Yellow Green Red, and his obsession with avant-garde menswear, which, on the night of the party, manifested itself in a flowing, distinctly feminine sweater he deemed "Tatooine Chic."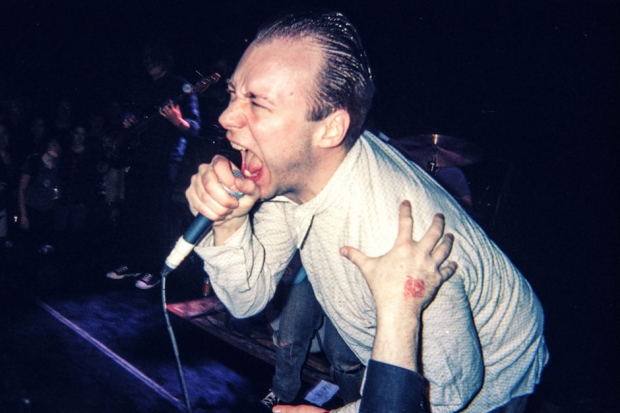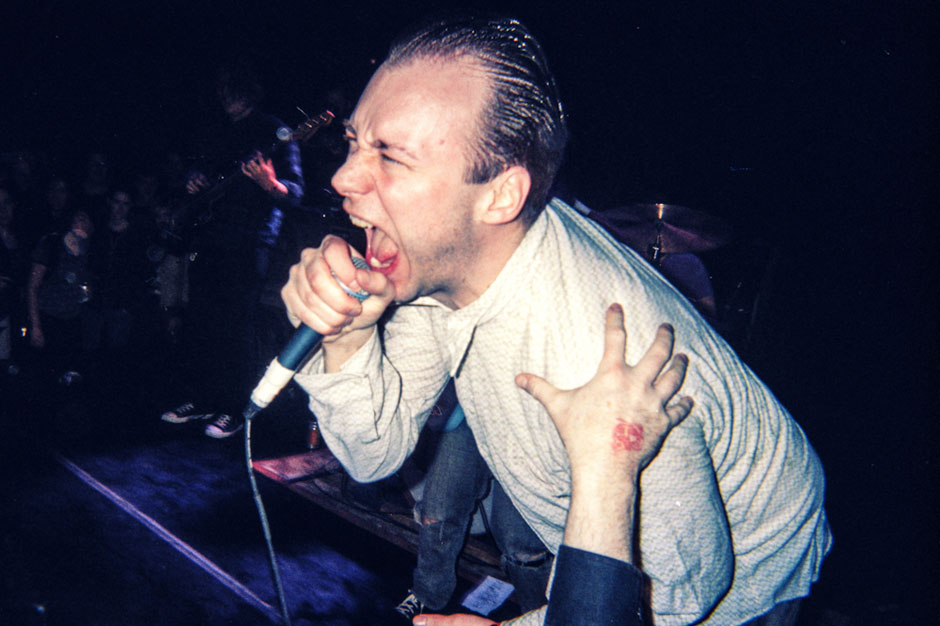 Fry too has maintained a wealth of interests apart from the band. For the first half of the 2000s, he trained and worked as a professional wrestler in fire halls and VFWs all over southeastern Pennsylvania, a gig he likens to playing shows. With broad shoulders and thick neck, the roughly 5-foot-7-inch Fry has the bulldog-like build for the sport. (Because he wrestled behind a mask, he prefers his ring name not be printed.) Most recently, he and his wife, a poker dealer, developed a passion for mid-20th Century furniture and lighting; they've even started to hunt and sell the pieces they've found on Etsy. Music, no matter how heavy or abrasive, has remained a lone constant.
"I would be more interested in a band if I could tell that they were multi-faceted," Kosloff explains, "that they're not just saying, 'Give me a garbage can and I'll jump right in to show you how gross I am.' I wouldn't value what they had to say. It would be weird if someone was a maniac all the time. I'd probably just think they needed help."