On Saturday night, My Bloody Valentine dropped their first record in 22 years, m b v. Here, eight SPIN editors give their hasty and completely impulsive opinions…
Charles Aaron:
I have no desire to rank My Bloody Valentine's m b v in comparison to all the other My Bloody Valentine albums, or to Loveless (which only atomized the entire history of pop music into a cake-pop cacophony), or to what's happened in popular music since, or to what's happening in popular music now, or to what Kevin Shields or the rest of the band should've been doing for the past 21 years, or to what it should've cost in a post-In Rainbows economy, or to whether this sounds like the #90s, or to what it felt like when I first heard My Bloody Valentine live, or to how that reminded me of the first time I did acid in a moving car or crystal meth in a cow pasture or heroin with a porcelain cat (or none of the above), or to when I first had sex, or to when I first had sex that wasn't humiliating, or to when I first had sex on acid across from a crackhouse (that was probably the best), or to when I first collapsed on my knees in tears while hearing My Bloody Valentine the second time live, or to when I felt woozy during "Only Shallow" and tried to go to the men's room but bumped into Patti Smith, who was wearing a black overcoat, drinking wine from a bottle, and trying to scream something in Bob Mould's ear.
SHUT YOUR (MY) FUCKING MOUTH! I just want to put on my headphones and take a leisurely walk around the universe and listen to m b v somewhere Twitter or late capitalism or my own self-conscious pathology can't hurt me, where I can simply absorb the dawn-of-time moan of the music as intended, as gospel music for the digital blur, pop-historical not pop-ephemeral and, therefore, hardly pop at all — except via nostalgia, not just for 1991, but for God's creation at its most beautifully warped and distorted and bleeding and glowing and no-escape-from-noisy. The way it was always meant to be. What Terrence Malick almost captured in Tree of Life, but screwed up when he abandoned us on that beach with only Sean Penn to convince us that heaven exists (still mad about that one).
So far, I recommend "Only Tomorrow," "Is This and Yes," "In Another Way," and "Wonder 2." They'll either give birth to your new existence or not impact you in the least. You'll either take the offering or pass the plate. You'll either exult or smirk or yawn. Some people will say that's a failure of the music. They will say that a band which obliterates our notions of music (once) and disappears for two decades should, upon their return, command the world's stage — unequivocally — or give it up and go away. That they are, now, horror of horrors, irrelevant. Those people are willful liars and petty thieves. Do not let them win.
Early score: 8/10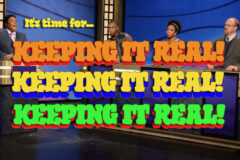 David Marchese:
Any time someone takes decades to produce anything, it's easy to assume he or she is bananas. But I gave Kevin Shields the benefit of the doubt — fifteen years after buying Loveless, 22 years after it came out, the album is still revealing new guitar vistas and spectral melodies. I honestly believe it takes Shields, the majordomo of distortion, the maestro of the mix, a few days short of forever to capture the sounds he's after. So given that he's almost singularly devoted to the art of the slow sonic reveal, a quick judgment of his music feels like a fool's errand, but so far m b v sounds like a worthy follow-up to an epochal album. The mesmerizing, perfect trademarks are all there: Shields' guitar does its mystic whales-playing-bagpipes thing, the rhythms are trance-inducing, the drums are bombs, and Bilinda Butcher coos airily, gorgeously, and sorta intelligibly. Every inch of the stereo spectrum is dripping with inimitable reverb, canyon echo, and magic lava-goo that only Shields knows where to find. I'm sure that the more I listen to the album, the more I'll hear, but it certainly won't sound worse, and it already sounds amazing. For now, though:
Early score: 8/10
Christopher R. Weingarten:
Twenty-two years later, the nu-gaze cold war (the nu-gaze warm war?) rages on. Except rockets to heaven are being launched way more aggressively and in way more interesting strategies than circa 1991 — spot squishy explosions from the sovereign nations of Metal (Nadja, Jesu), Electronic (Ulrich Schnauss, Tim Hecker, Fennesz), Hip-hop (Dälek), and Lo-fi (Fuck Buttons). Damned if the avowed Lightning Bolt and Public Enemy fans in My Bloody Valentine are gonna embarrass themselves by trying to out-rock fucking Boris in 2013, and damned if they think "ethering Asobi Seksu" is a career goal for any group of adults. So they take themselves out of the race, and bring crystal knives to a shimmer-blast gunfight.
m b v is not some enveloping, gooey burst. Nothing on this record could be described as "like sticking your head in a jet engine" unless a writer had severe confirmation bias. The guitars have a more human touch and a more tangible chug, the vocals have shape and definition, the apt adjectives are "chiming" and possibly "seasick" instead of "suffocating." Instead of picking a bigger weapon, MBV go menacing, melancholy, personal, simple, almost like Portishead's Mantronix make-under on Third from people who still want to make pretty songs and ask "How does it feel?"
Early score: 8/10
David Bevan:
First there was the Facebook announcement, then the tittering on Twitter. The servers failed, the band's website crashed, nerds everywhere started organizing listening parties before they'd even downloaded the album, passing along rips before order was finally resumed. You were there. For lots of us, the hours leading up to and directly following the online self-release of My Bloody Valentine's m b v, Kevin Shields' landmark outfit's first batch of new recorded material in two decades, was a singularly communal experience. But beyond the ecstasy and the hyperbole, m b v recalled pre-internet obsession (see: #90s; "$22 dollars for a CD?!") in one particularly memorable way: it re-emphasized the ritual of listening. It's been a long time since I felt so conflicted about how I heard (nay, experienced) something for the first time. But are your earbuds worthy of it's (many) splendors? No, not really.
Early score: 7/10
Rob Harvilla:
I pity this record for the oppressiveness of its context, for the insta-opinions (guilty!) said context demands when its sleepy and unhurried fuzziness plainly calls for the Live With It Casually for a Month and Then We'll Talk But Until Then Shaddap treatment, for the ominous shadow that 20-plus years of frothing anticipation cast over it long before it ever emerged, for the yawning gulf between the (old? possibly old) people who genuinely loved Loveless in 1991 and the millions of younger (much younger? possibly much younger) people on the Internet who love Loveless only because older people on the Internet told them they had to. Both camps will likely find m b v shockingly — you might even say climactically — not nearly as overwrought and anticlimactic as they'd feared. Chinese Democracy sounded like it took 50 agonizing years to make; this sounds like a band emerging from a restorative 50-year nap calm, relaxed, and confident. It's totally awesome through headphones, and unconcerned about aspiring to anything beyond that. That's all there is, and thank God.
Early score: 8/10
Chris Martins:
A hush, a hum, a gush, a thrum. There's a suggestion of four-on-the-foggy-floor on opener "She Found Now" and it, in turn, suggests a hint of the upbeat, gives us the idea that we might hear "new" in this album, even though all we really need is a bit more of the old since there's so little of it to go around. Kevin Shields bats us first left and then right with each bend of the guitar, lifts us up or pushes and holds us down, toys with us like we're a ball of yarn and the God of All Sonics is a small kitten with a capricious whim, a dark mien and a mind like a diamond. "Only Tomorrow" follows and it's grindy and shambly, but it's also so well contained, and feels modern in its way. Like how "Who Sees You" shuffles nearly like a Casiotone samba, and "If I Am" feels built of gauzy Dilla-chain of lolling loops. But then there's the stuff that you never expected, which does far more than dance around the idea of novel. These songs spell out N E W in blazing neon. "Nothing Is" rips a page out of Dan Deacon's maximal pop playbook. "Is This and Yes" eschews the axes for Kubrickian space keys and far-away timpani rumble. "New You" has one of those big upbeat late-'90s "Semi-Charmed Life" drumbeats on it. It's all interesting and deserving of a longer look, but as first impressions go, Shields should've stopped at subtle. Half of these songs are perfect, while the rest get caught in creative cul-de-sacs while their author works to catch up.
Early score: 6/10
Philip Sherburne:
My math skills are rusty, but if there was a three-year delay between Isn't Anything and Loveless, and another 21 years between Loveless and m b v, then, by my calculations, we're stuck waiting another 147 years for My Bloody Valentine's next album, which should drop in the year 2160. If Ray Kurzweil wants to hasten the arrival of the Singularity, he's got the perfect hook for a Kickstarter campaign: Just dangle the promise of immortality plus a fourth MBV album, and us diehards will be all over that shit. #FOMO
Early score: 8/10
Brandon Soderberg:
Controversial statement: Isn't Anything is the better My Bloody Valentine record. Sure it isn't monolithically important like Loveless, lacking either the probably mostly made-up mythos we tag to all awesome rock records (Shields waking up whoever it was to sing vocals at 3 a.m. and relationships cracking and blah blah blah) or the ability to soar through the middle end of Sofia Coppola's Lost In Translation like "Sometimes" does, but hey, it's a moody record about fucking and wanting to kill yourself and that's going to mean more to me than the platonic shoegaze beauty of Loveless. In 2013, some ding-dong would probs even say Isn't Anything is an "alt R&B" record. "Who Sees You" from the new one could be from Isn't Anything so I am feeling that one. And when the guitars sounds like whales fucking like they did on Loveless well, that's something for sure. But here is a group that was moving pretty rapidly through a bunch of sounds in a few years (shout-out to the pre-"Justify Your Love" Public Enemy drum sample of "Instrumental B"), but ultimately never delivered on the promise of "Soon," which is kinda beautiful in a hyper-romantic waiting-for-it way that's very My Bloody Valentine make-out sesh because its so longing-filled that, fuck, man! But yeah, maybe they should've just rode that Brian Eno '70s solo record stoner Stone Roses Brit-pop brilliance of "Soon" wave instead of hiding out until it was aughties indie rock cash-out time. I also tried to ignore the Twitter party circle jerk of Saturday night, which was everything awful about indie rock canonical bullshit and maybe some kind of "stuff middle class hipster fucks like" breaking point. Then again, Twitter was pretty annoying that night Gucci Mane released three mixtapes at once a few years ago.
Early score: 5/10

AVERAGE SCORE: 7.25