Justin Timberlake's debut solo album, 2002's Justified, made full use of those Hollywood-friendly puppy-dog eyes on its album cover, complete with a black leather jacket and slightly scruffy haircut to convey a slight bad-boy look. Four years later, FutureSex/LoveSounds' cover showed Timberlake, in a suit and tie, stomping furiously on a downed disco ball; those eyes were focused on the task at hand. The just-released art for Timberlake's album covers up the former 'N Sync singer's eyes entirely, but gives the eye doctor some.
The cover for The 20/20 Experience, due out on March 19, depicts JT in the tux we've come to know from the accompaniment for first single, Jay-Z collaboration "Suit & Tie." But for some reason Timberlake's looking into one of those optometrist's testing thingies (is phoropter a trending topic yet?). Hova is the only guest listed on the also just-disclosed track list, but we now know "That Girl" and "Pusher Love Girl," two songs JT performed Super Bowl weekend, will definitely be on there.
And we can only imagine what a song titled "Blue Ocean Roar" might sound like. We'd hope for My Bloody Valentine glide-guitar squall, but Timberlake does Timberlake so splendidly we know that'd be a fool's errand. Like that forgettable romantic comedy he did with Mila Kunis.
Don't forget: Timberlake is also performing his own Grammy-night concert. And as Billboard reports, Timberlake recently revealed a documentary detailing the making of the new record is also in the works. No fair, he won't even have to act in that one.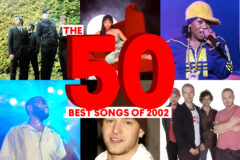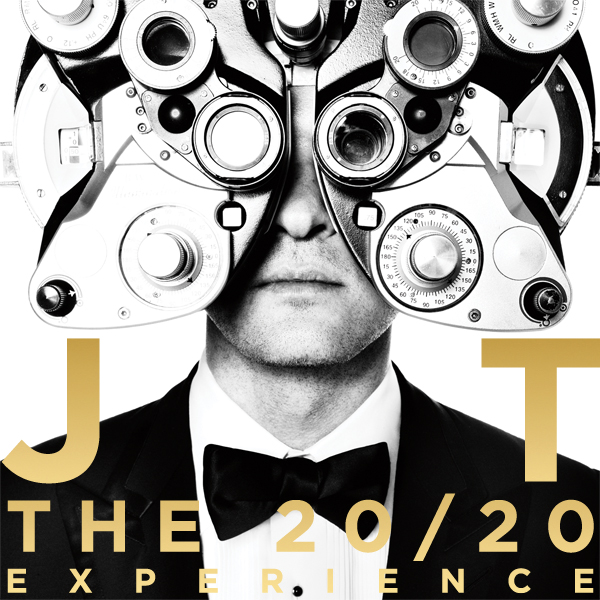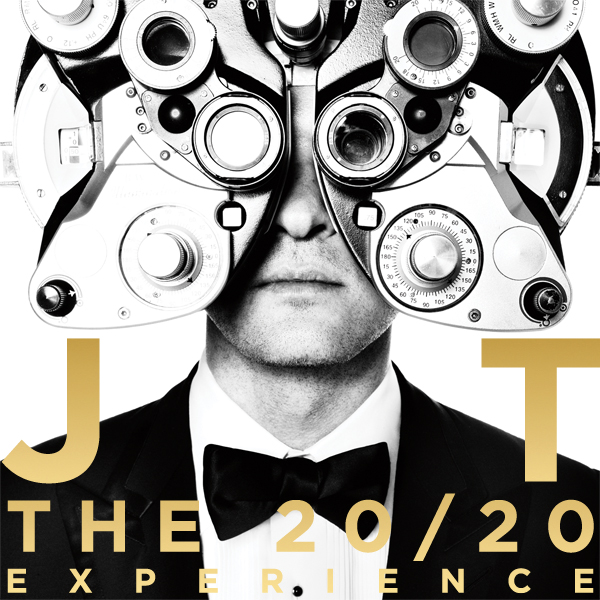 The 20/20 Experience track list:
1. "Pusher Love Girl"
2. "Suit & Tie" (feat. Jay-Z)
3. "Don't Hold the Wall"
4. "Strawberry Bubblegum"
5. "Tunnel Vision"
6. "Spaceship Coup"
7. "That Girl"
8. "Let the Groove Get In"
9. "Mirrors"
10. "Blue Ocean Roar"