"Passion Pit headline Madison Square Garden." Those words are literally true, but they don't add up at first blush. No matter your opinion of the scrappy Cambridge band's pinkly-poignant synth pop, it seems incongruous that this indie-identified group could headline "the iconic holy temple of rock'n'roll," as Billy Joel once dubbed the 18,000-seat New York arena. Yet today, February 8, Passion Pit will do just that.
Similarly, the National and the Postal Service were recently announced as topping bills at Brooklyn's massive Barclays Center. All of this sounds strange for acts who have previously played theaters or mid-level festival slots, at most. This is Led Zeppelin territory. MJ. The Boss. Ali and Frazier. Barnum & Bailey. Sure, LCD Soundsystem had their last hurrah at MSG, but that seemed like a special generational moment or the culmination of an entire era. Passion Pit? Running the Garden? What?
"You're not the only person I got a similar toned e-mail from," says Rich Cohen, the band's manager of four years and a partner at Foundations Artist Management. "The plan had been brewing for at least a year before we booked the show. The booking agent [Ryan Craven of the Windish Agency] and I, whenever we talked about it we would never say the words 'Madison Square Garden.' It was always just 'the play.'"
A "play" is industry-speak for a booking, but if it sounds like a gamble, well, there's a reason. If you want your band's name to appear on a certain high-profile marquee, you've got to convince the promoter in charge that the odds are clearly in your favor. "The first question you ask the agent," says Mitchell Frank, owner of Los Angeles' Spaceland Productions, "is, 'Where'd they play last? How long ago was it? How many tickets did they sell?'"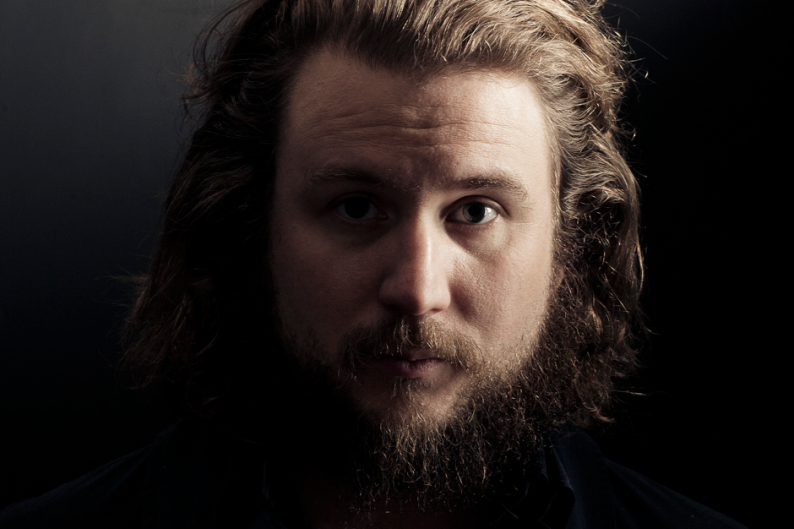 Cohen had crunched the numbers and felt confident. "Our last New York headline play, we did Governors Island (7,500 tickets) and the day before we did Prospect Park (6,500). You put those together and that's 14,000 tickets." That was back in July of 2010. After that, Passion Pit "strategically stayed out of the market. We knew the demand was there, but we needed it to bubble over so we could come back in a big way."
By September of last year, they'd received offers from MSG, Barclays Center, and for a multiple-night run at Radio City Music Hall. Cohen was at a Dr. Dog show with Jim Glancy, a partner at New York City promoters Bowery Presents, who have booked MSG in the past, when news came in that Passion Pit had scored Saturday Night Live. "I whispered to him, 'We got SNL,'" says Cohen, "and he said, 'Let's do the Garden.' It went from, 'Should we do this?' to 'Let's lock it in,' right then and there."
Glancy explains the primary misconception that comes with booking an arena show: "You go to see the Knicks play at Madison Square Garden and there are 18,000 people. But you put the stage down, boom, you shrink that to about 12,000." Very few musicians — Neil Diamond, U2, Dave Matthews, for instance — play to 360 degrees of wall-to-wall fans at MSG. Most artists, like Passion Pit, sign on for 180 degrees and then add more if needed.
"We were originally selling for 12,300 and now we're up to around 13,000," says Cohen. So they kinda "sold out" the Garden, then? "But we can't actually say that because we don't want to turn anyone back. We're up to 220 degrees and we're going to 240. Sometimes that can mean pushing the stage back, but if there are no big columns or curtains in your production, you can open up the sides and sell more seats."
Between the venues that the company owns and those that it rents, Bowery Presents has its own system of succession for bands looking to go bigger in New York. Glancy rattles off a list of bands that started off at his 250-capacity Mercury Lounge, and wound up at MSG on a Bowery bill: White Stripes, Strokes, LCD Soundsystem, Interpol, Dispatch, Muse. But is it just as simple as pushing these bands up through the ranks? "Ah, so you're asking how the stats and the witchcraft intersect?" says Glancy.
But the hoodoo is just "homework," claims Laura Connelly, Director of Presentations for the Hollywood Bowl, which has an 18,000 cap and last season headlined Animal Collective, plus split a bill between Hot Chip and Passion Pit. "You have to know the product that you're buying and how it's going to sell," she explains. "We're up to speed on the band's trajectory, their album cycle, etc."
"It's got to be the right time," says Frank, whose Spaceland is synonymous with L.A.'s East Side music scene thanks to smaller venues like The Echo and Echoplex. "You have to book in advance of when they're actually hitting, so it is a gamble aiming for the apex of all of these factors. You're looking for traction in the market, but also at the press picture, the radio picture, TV, and you have to make sure the band has what it takes to entertain on that scale."
He points out that a good manager will know how many fans a band has in an area (via mailing lists, for one) and Cohen independently mentions "zip reports," which allow promoters to view past ticket purchases by the showgoers' zip codes. But not every factor can be accounted for. Michael Angelakos hadn't even finished recording Passion Pit's Gossamer, the band's second album, when the wheels began turning, pushing his band toward the Garden.
"Ultimately, this new record was badass," says Glancy. Whether or not you agree with his assessment critically, it's certainly performed, um, badass-ly. If no one had liked the thing, no amount of prep or hex could have saved the show. The seating chart may be flexible, and even Karmin can play SNL, but you can't cheat Madison Square Garden or Barclays or the Hollywood Bowl. Gossamer debuted at No. 4 on the Billboard 200 chart, a full 47 slots higher than the peak position of 2009's Manners.
In addition to sharing that rarefied Top 10 air with mainstays like Justin Bieber, One Direction, and Maroon 5, Passion Pit saw the album's lead single begin to take on a life of its own. "Take a Walk" picked up critical support and sold well (nearing 400,000 downloads), but it was also tapped by Barack Obama for his re-election campaign, used by Taco Bell for their Doritos Locos campaign, and aired by Major League Baseball during its broadcasts.
Plus, the band is also playing other, if smaller, arenas on this run. There's Agganis in Boston (6,000), UIC Pavilion in Chicago (8,000), and the Knight in Eugene (5,000) to name a few. Cohen credits the Internet's transformative power. "The element of discovery has accelerated everything. The web has allowed this music to spread faster and it's sticking. It's not just a one-and-done scenario."
Frank similarly cites the changing music business. Like LCD Soundsystem, Passion Pit are signed to a major label, but neither constitutes the typical industry act. "The days of record-label dominance are gone," says Frank, "which is why bands like Passion Pit can play. You don't have majors buying radio time and forcing bad music down our throats like before."